In an average year, early April is when the cherry blossom season reaches its peak. However due to a warmer March, the season has been expedited this year and by now, the mainstream Somei Yoshino cherry blossoms in Tokyo and Kyoto are mostly past their peak. Those arriving later this week or next should look out for the later-blooming varieties to catch some cherry blossoms in these cities.
Today, I made my way to Kyoto and visited some of the popular cherry blossom spots in the city. While the Somei Yoshino cherry trees had more petals on the ground than the branches, the later-flowering varieties were at full bloom and made for an enjoyable day out in Kyoto.
The cherry trees at Maruyama Park are definitely past their best. There are some blossoms remaining on the trees, but it will not be long before the good times fade away. I expect the park to shed most of its blossoms in the next couple of days and for the season to be over by this coming weekend.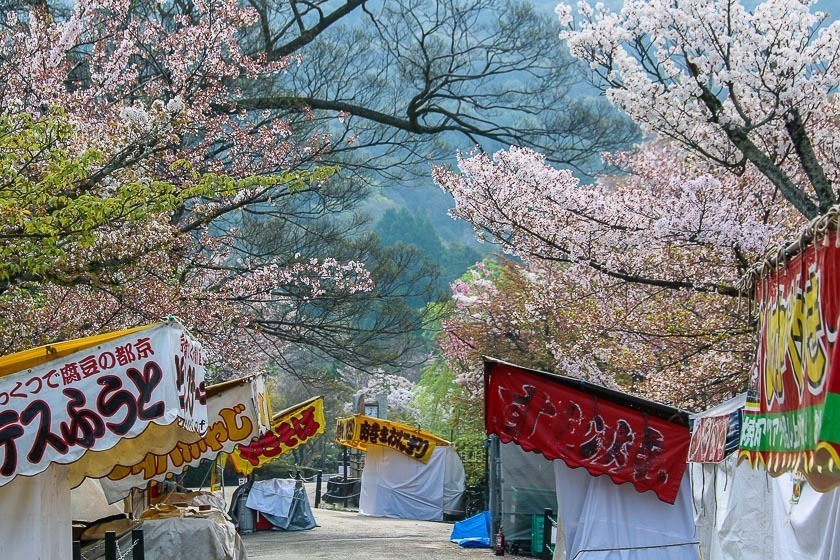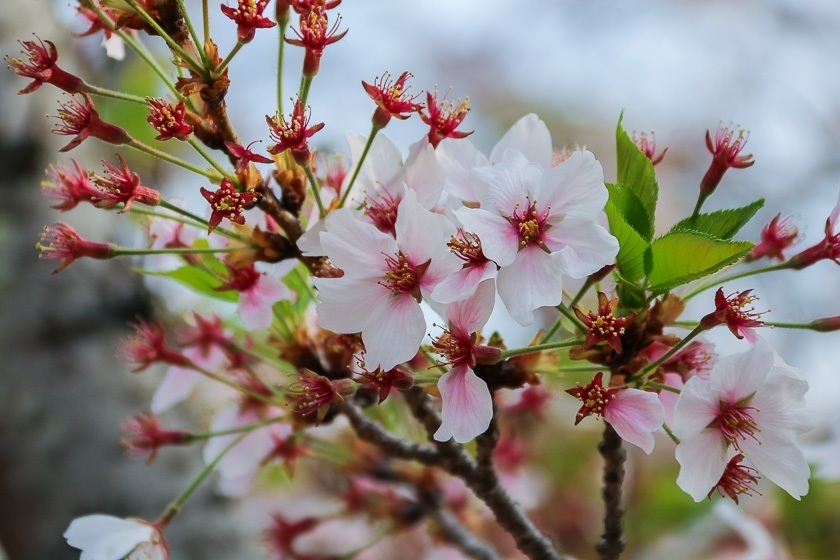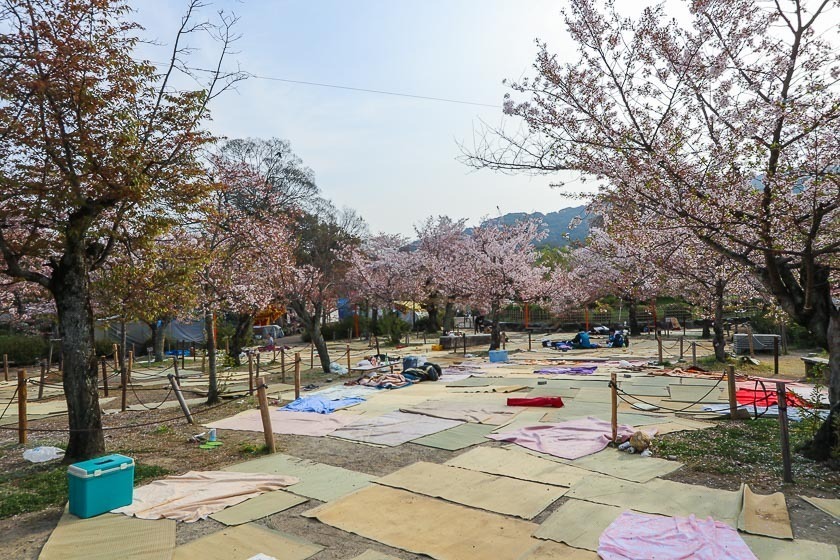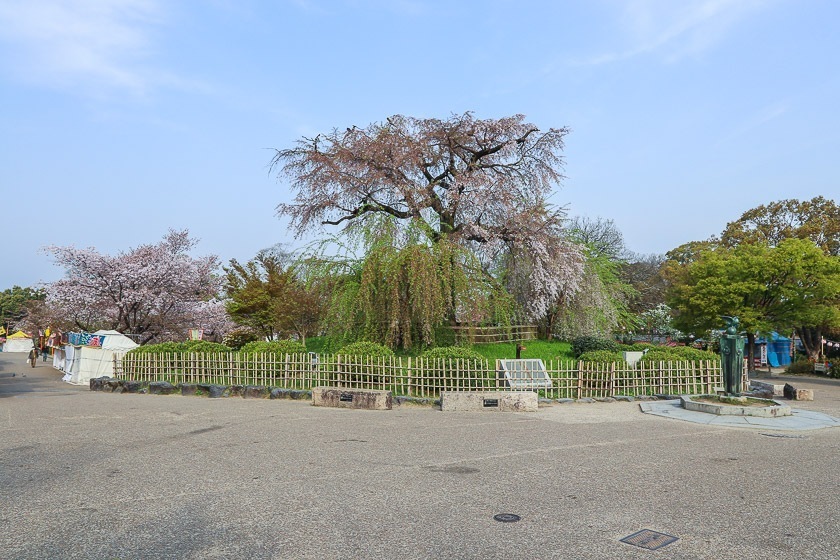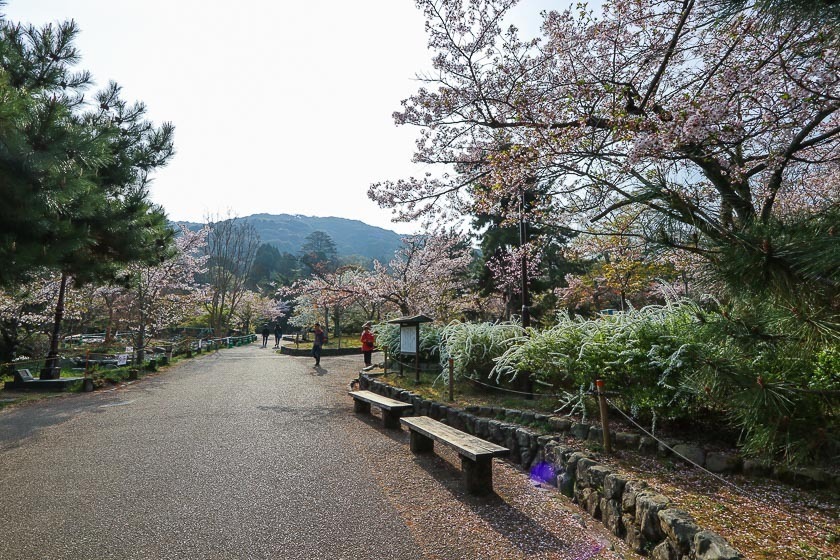 One of the things the UNESCO World Heritage site Omuro Ninnaji Temple is famous for is its Omuro cherry tree garden on the temple grounds. The Omuro variety blooms later compared to the mainstream Somei Yoshino variety which makes for a good spot to visit later in the season. Today, the Omuro cherry blossoms were at full bloom and I expect the best viewing period to continue through the end of this week.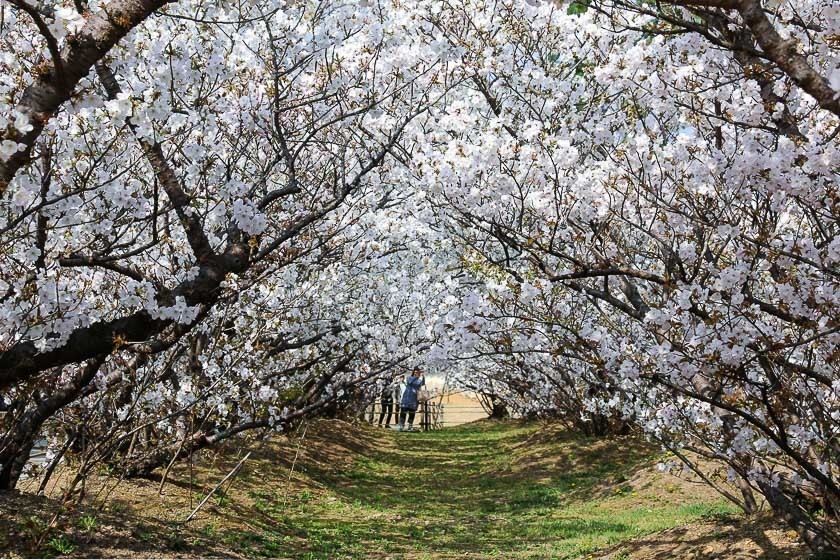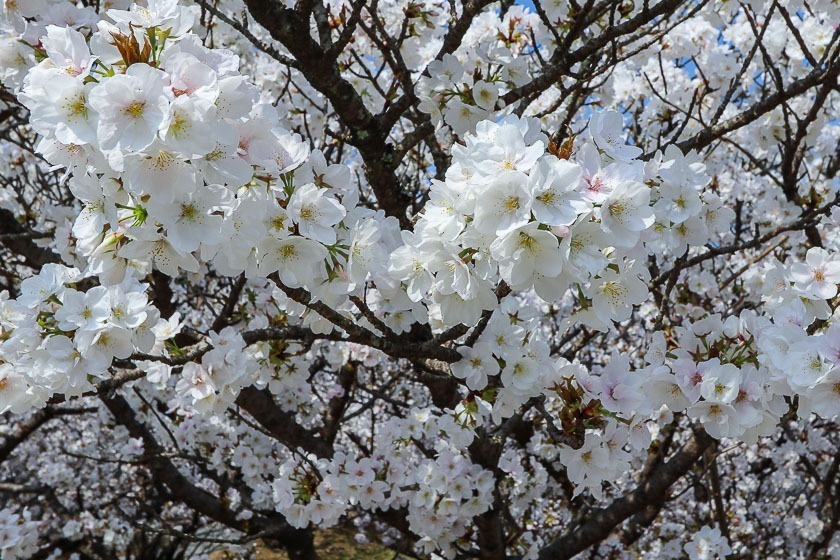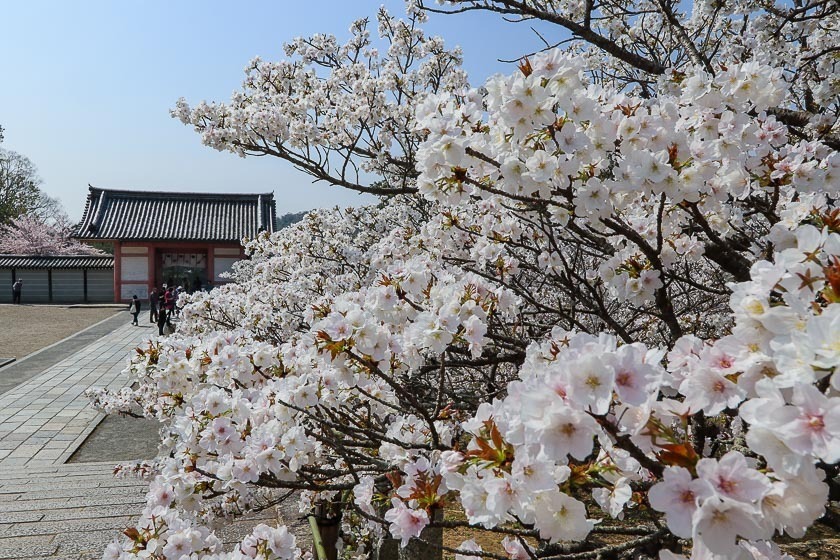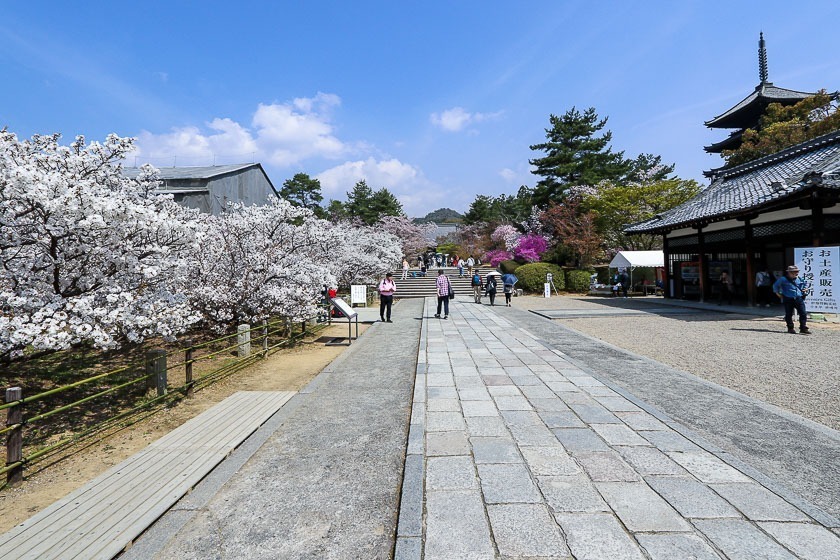 Hirano Shrine has about 400 cherry trees of 60 varieties in the garden beside the main hall and is also a popular cherry blossom spot in Kyoto. Today, I found the most common cherry trees, the Somei Yoshino, to be past their peak and losing their petals rapidly but there were still lots of other weeping cherry trees which were in their best viewing period. Every spring, festival food stalls set up shop in the garden to provide food and drink under the sakura trees. The cherry trees are illuminated in the evenings until April 20, 2018 from sunset to 21:00.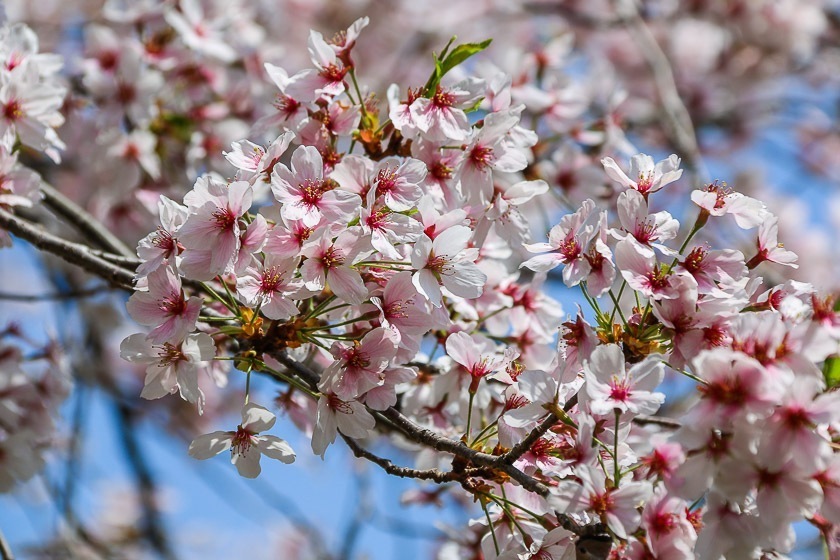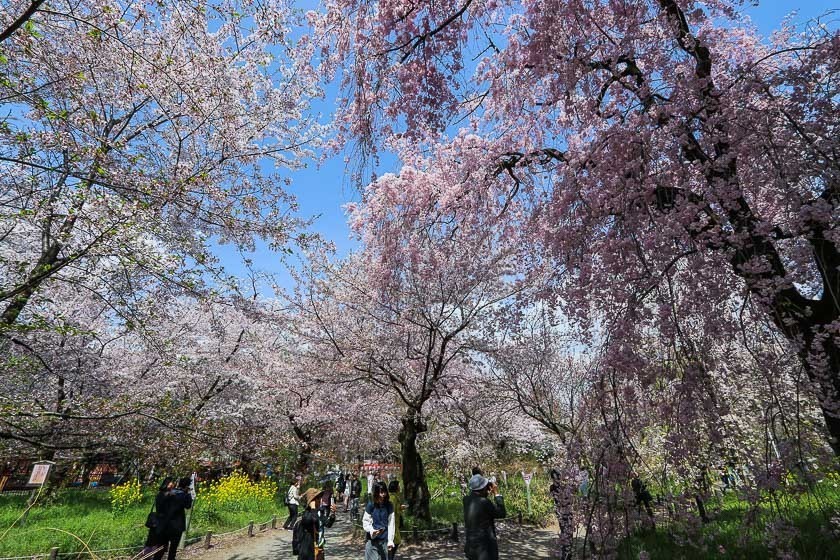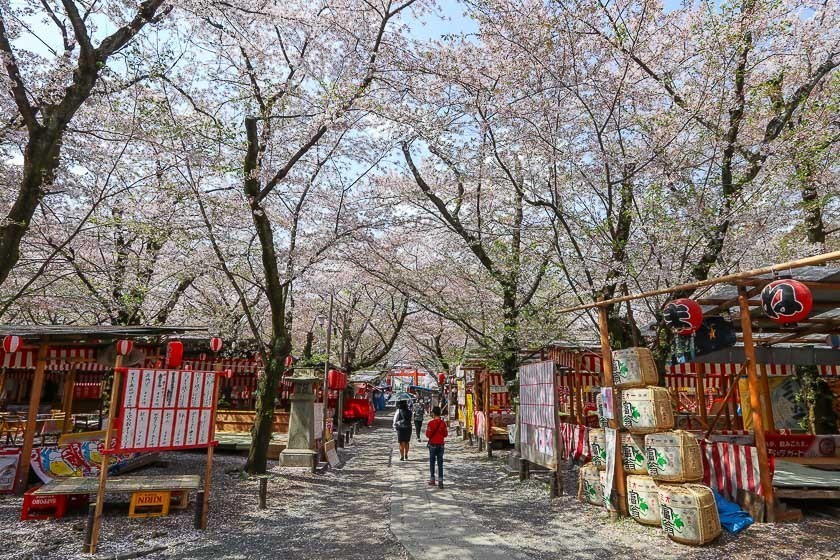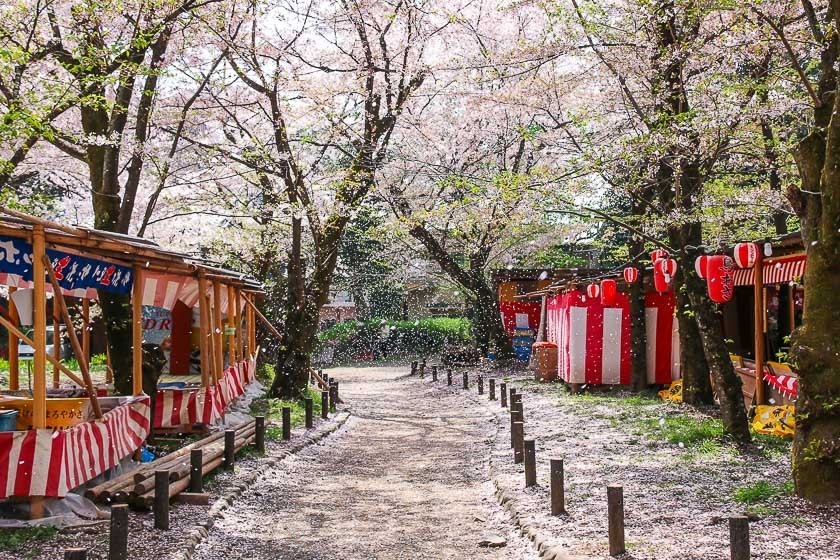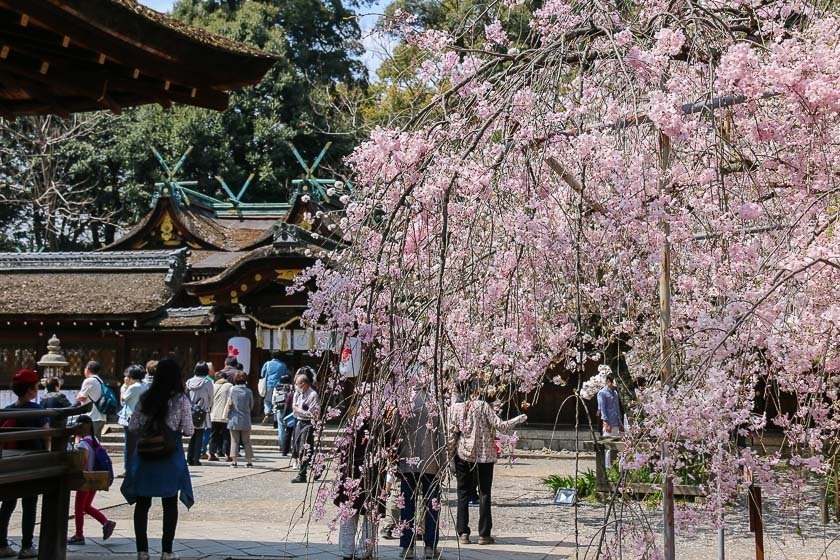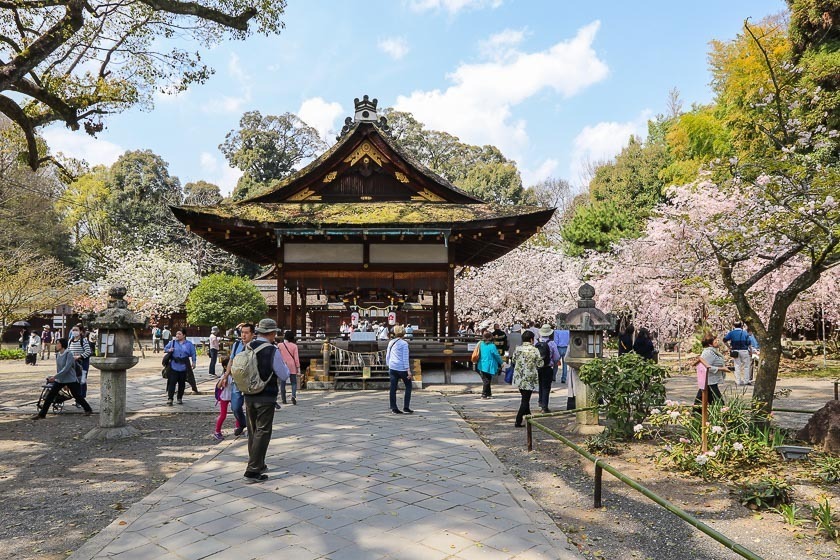 The Kyoto Botanical Garden is at the edge of the city in the north. There are two cherry tree sections in the garden and today, the weeping cherry trees took main stage as the mainstream Somei Yoshino cherry trees were past their best. I expect the weeping cherry trees, which are not far from the Kamogawa Gate to remain attractive till the end of this week. The garden is illuminated in the evenings from 18:00 to 21:00 until April 8, 2018.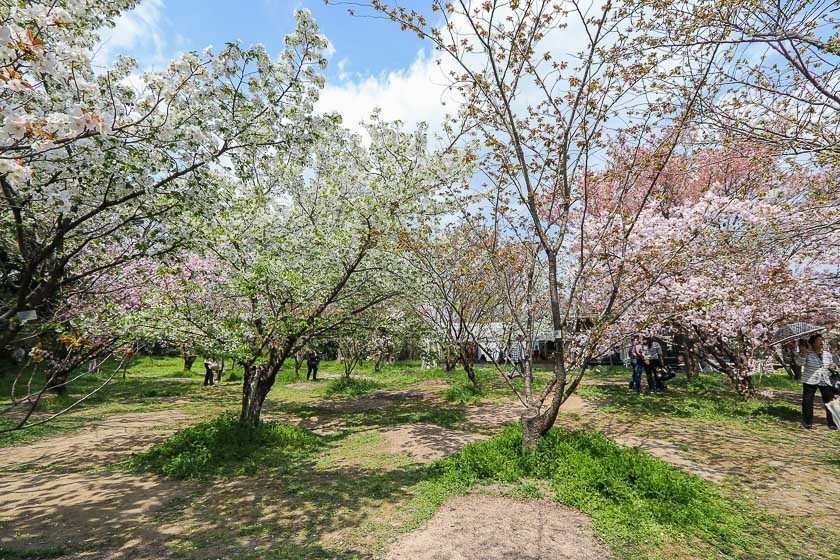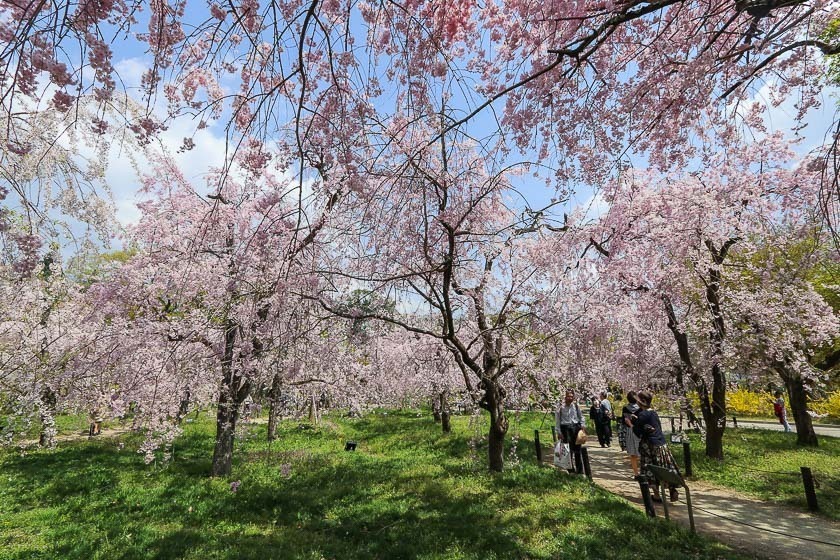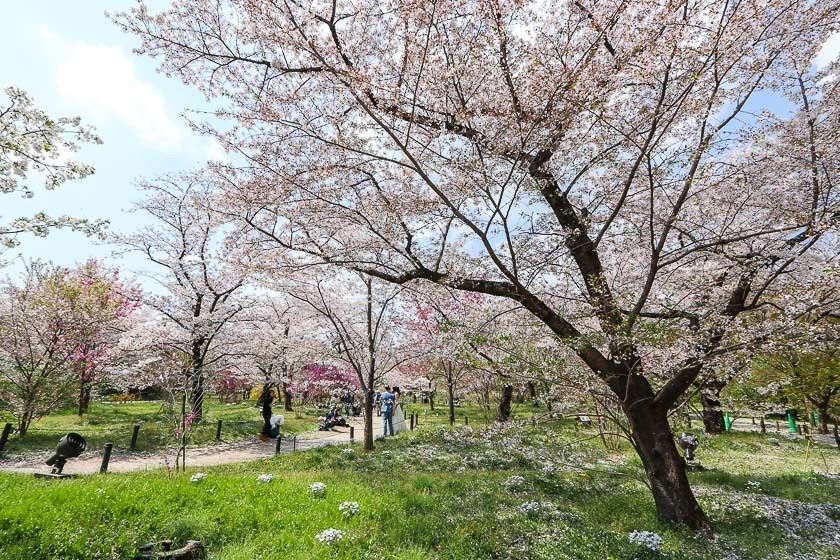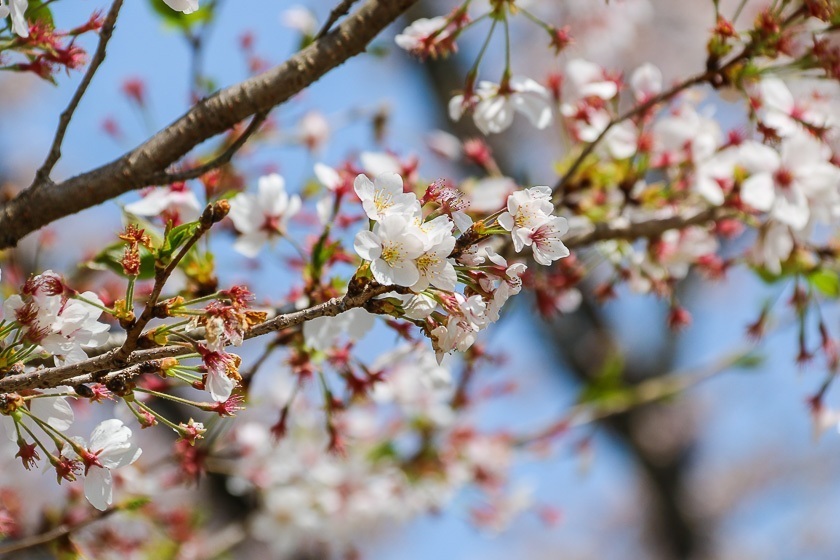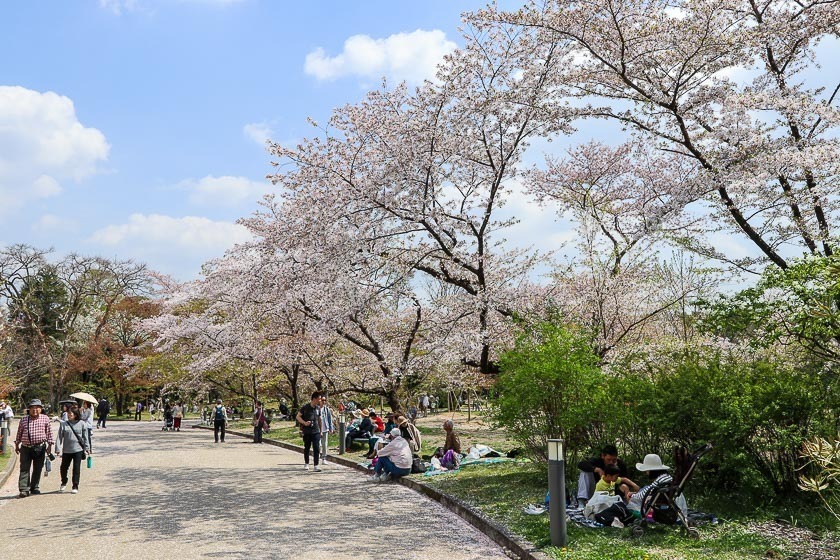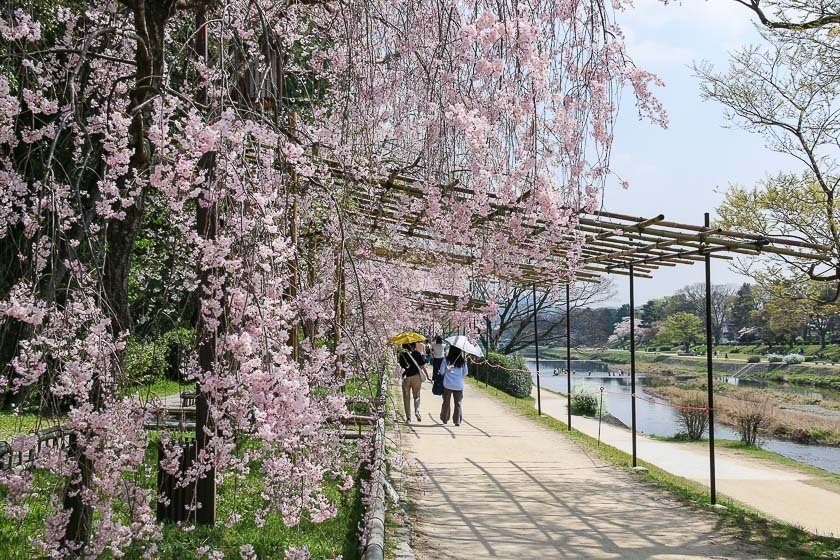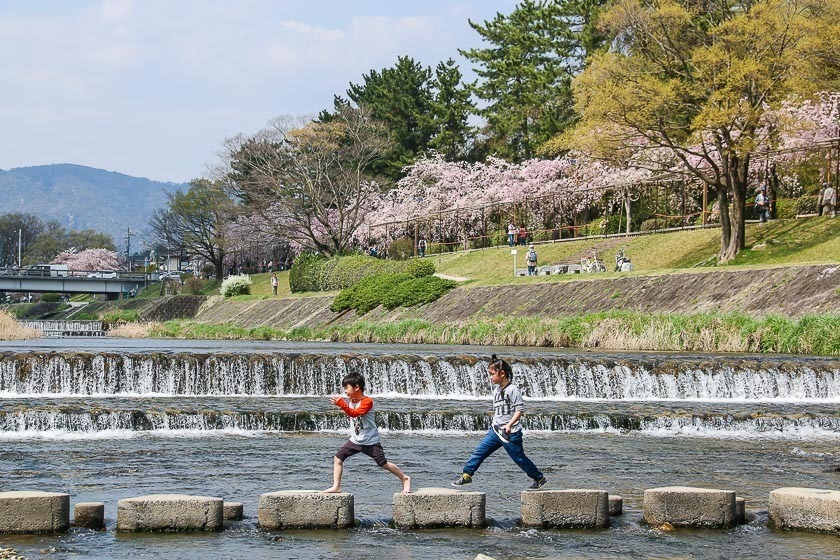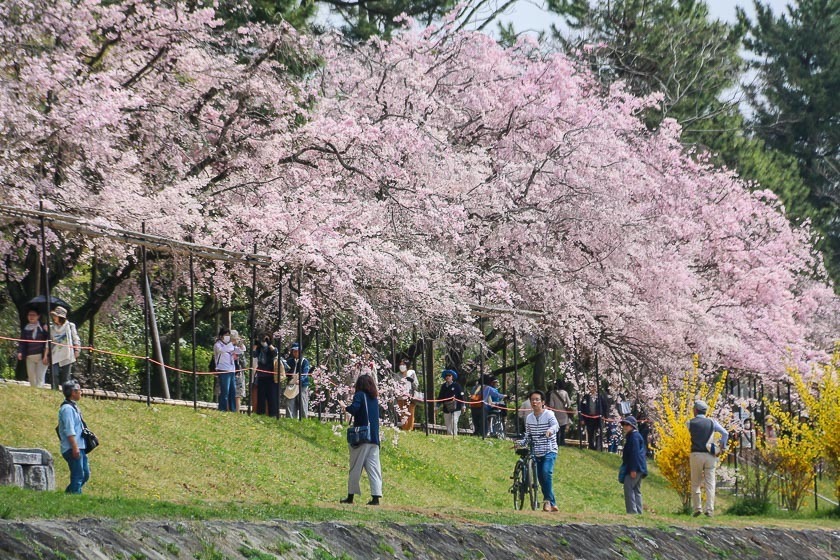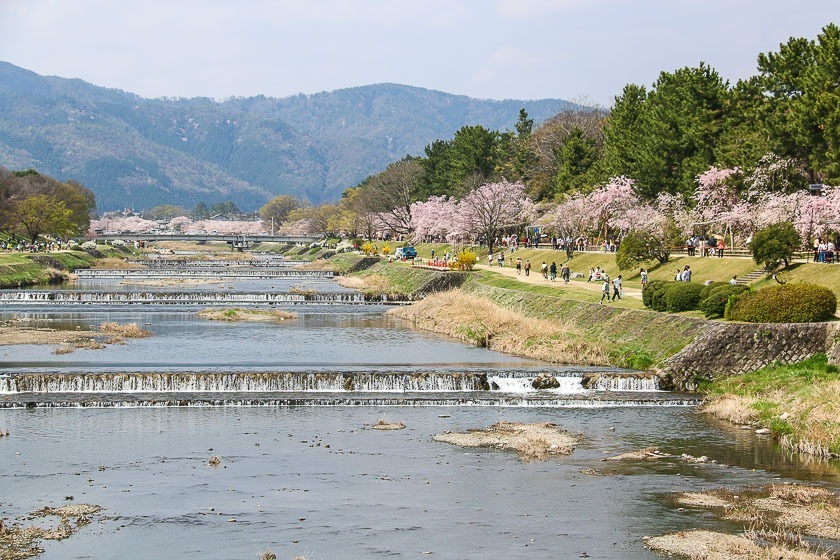 Questions? Ask in our forum.