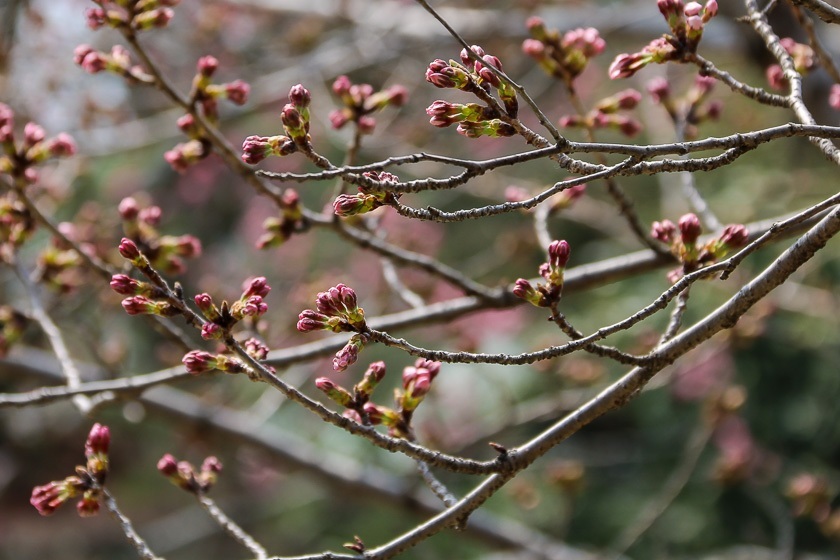 With the cherry blossom season underway in the Kanto Region, I headed west to Kyoto to check out the cherry blossoms today. The highest temperatures for today in the Kansai Region were over 20 degrees Celsius in both Kyoto and Osaka, and the warm spring weather helped encouraged the budding cherry trees to flower. The start of the season was officially announced for Osaka this afternoon, but not for Kyoto. It is likely that Kyoto's season will start either tomorrow or in the next couple of days.
Andrew was in Tokyo and reported that the flowers had just opened. Given the warm temperatures today, more flowers are expected to open and their best viewing period is expected to be between March 31 and April 8.
I spent the day checking out a few of Kyoto's popular cherry blossom spots and found that despite the warm temperature, many of the cherry trees still had closed blossoms. I expect the buds to open tomorrow and the best viewing for Kyoto to be between April 7 and 15.
My first stop for today was Arashiyama, and I found the cherry blossoms here still in buds but about to open. Many of the cherry trees can be found in the park near the Hankyu Arashiyama station and in the small shopping area west of the Togetsukyo Bridge.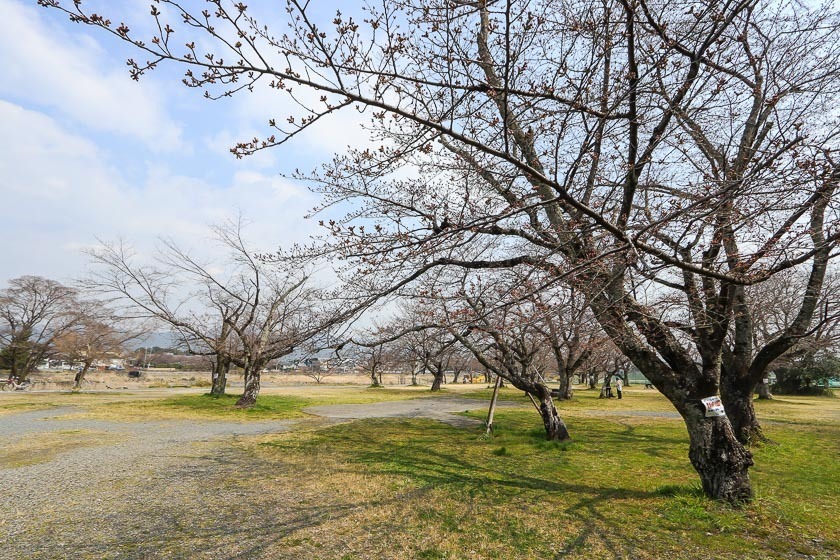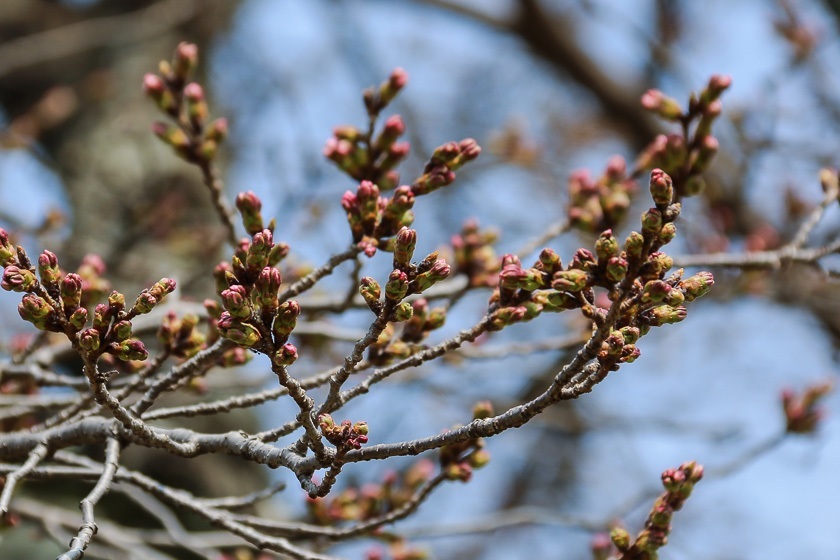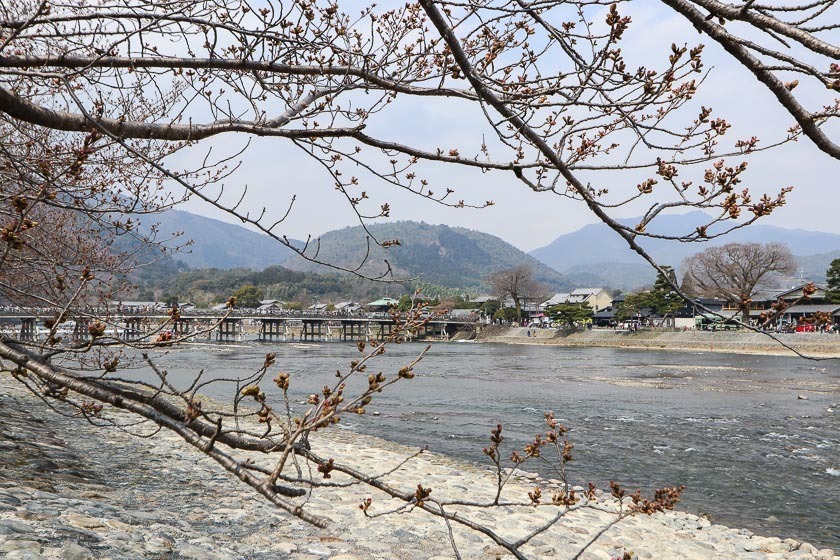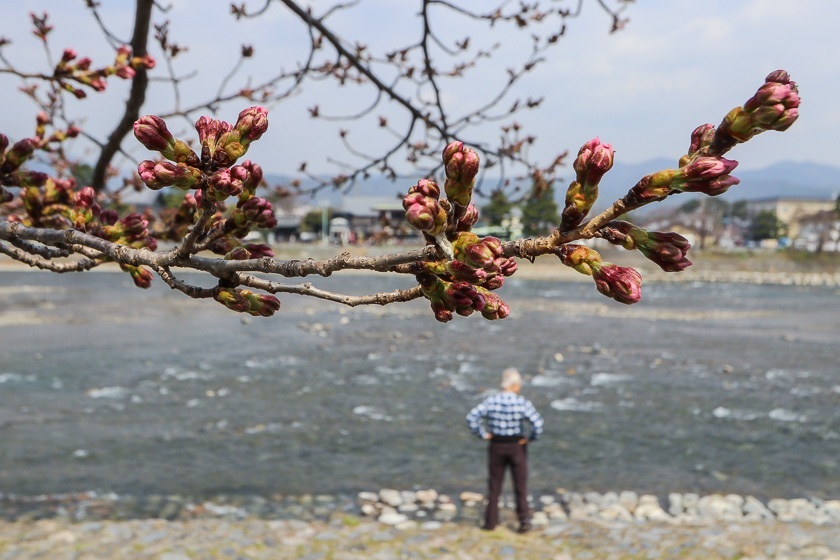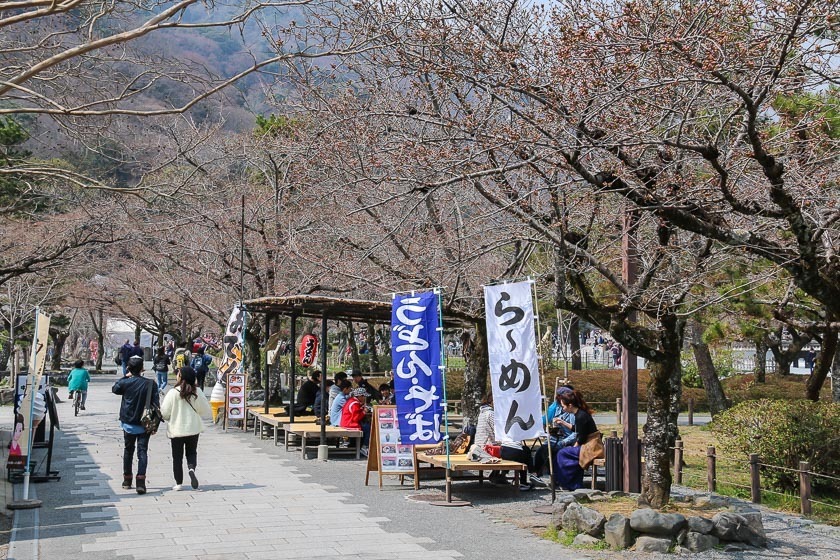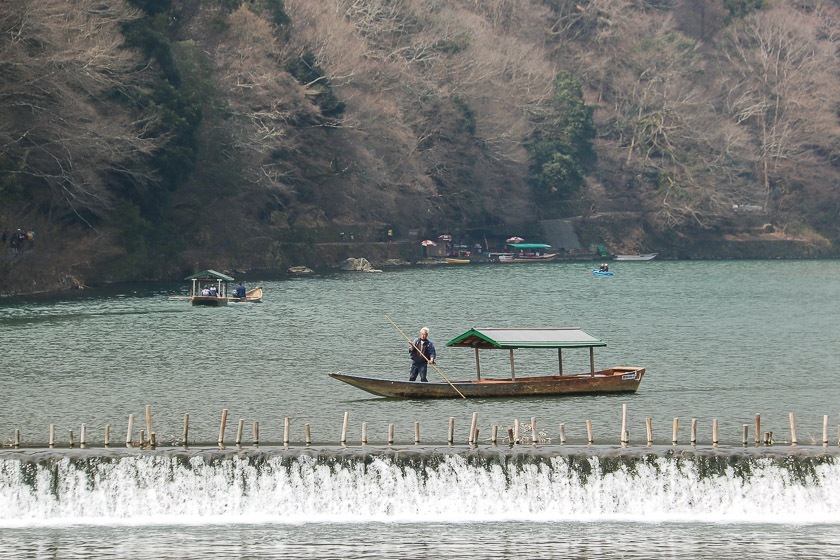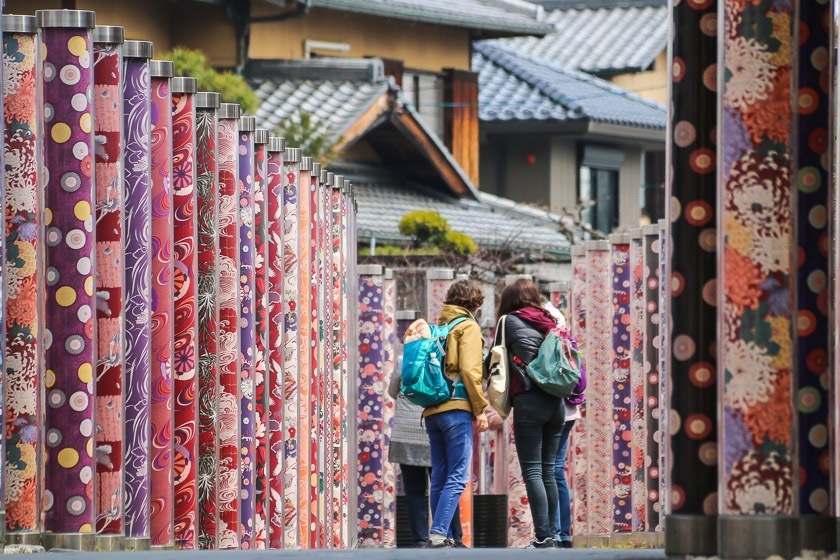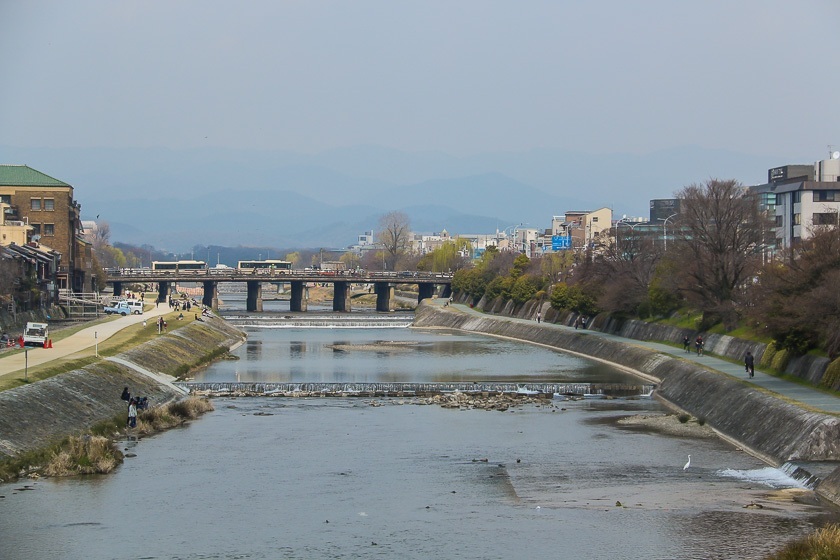 My next stop was Kiyomizudera Temple and the temple was crowded as ever. The trees on the temple grounds were still in buds and it will be a few more days before they blossom. The exterior of the main hall is covered in wooden scaffolding for the renovation on its roof but there is a small section left open on the wooden stage for visitors to look out from. The renovation is expected to last until March 2020.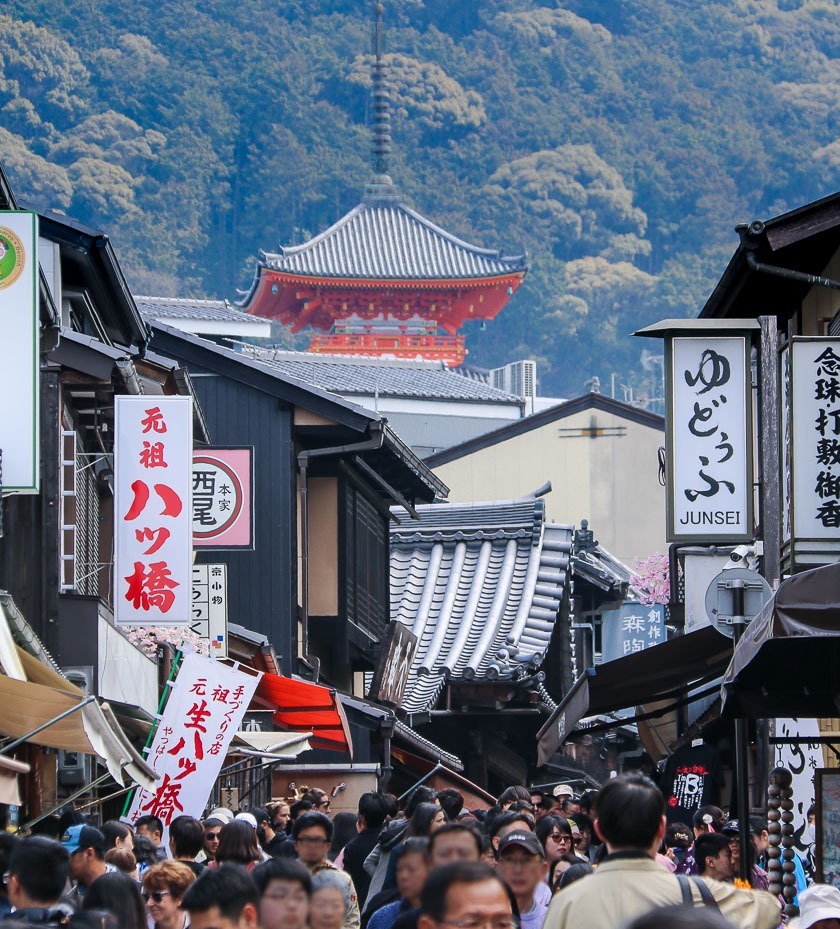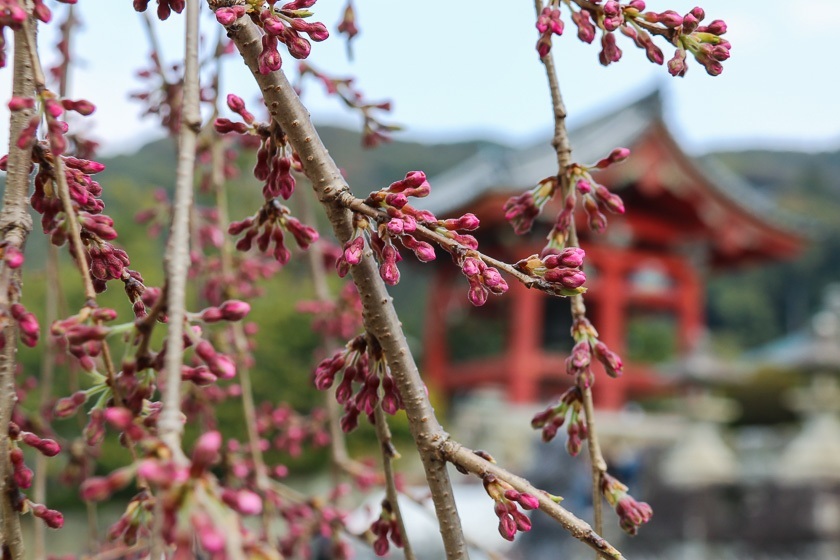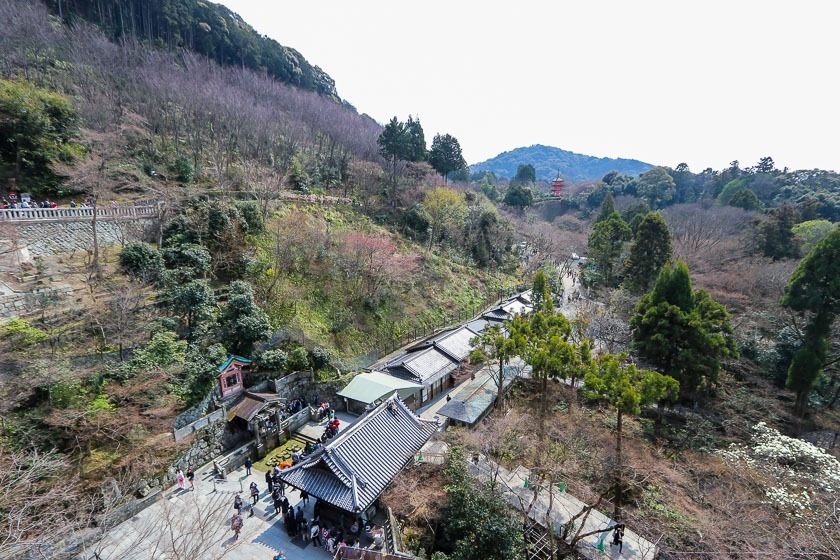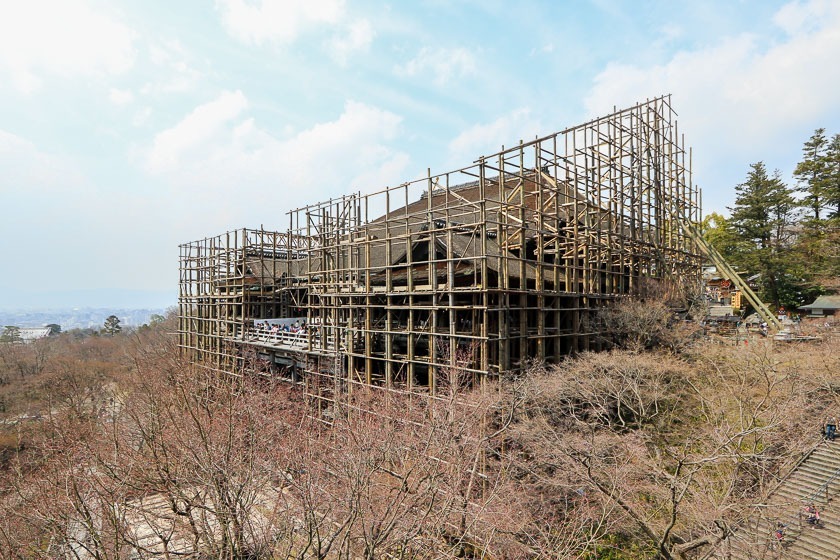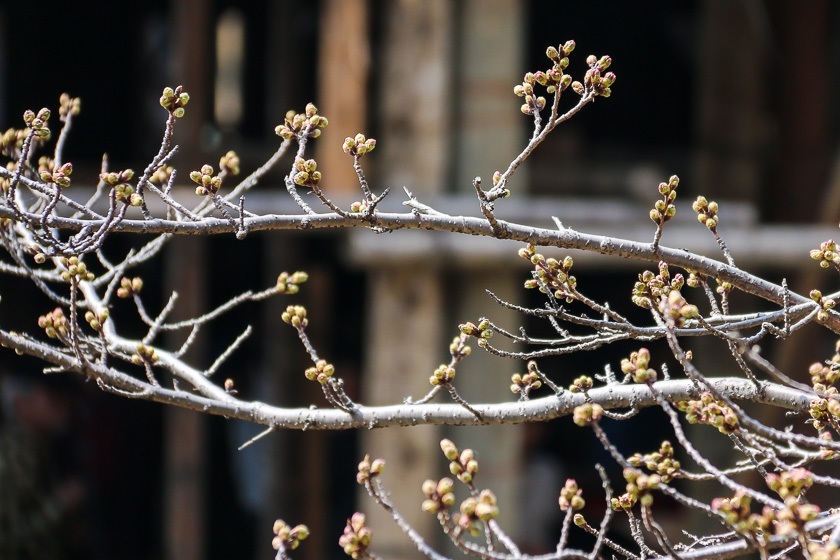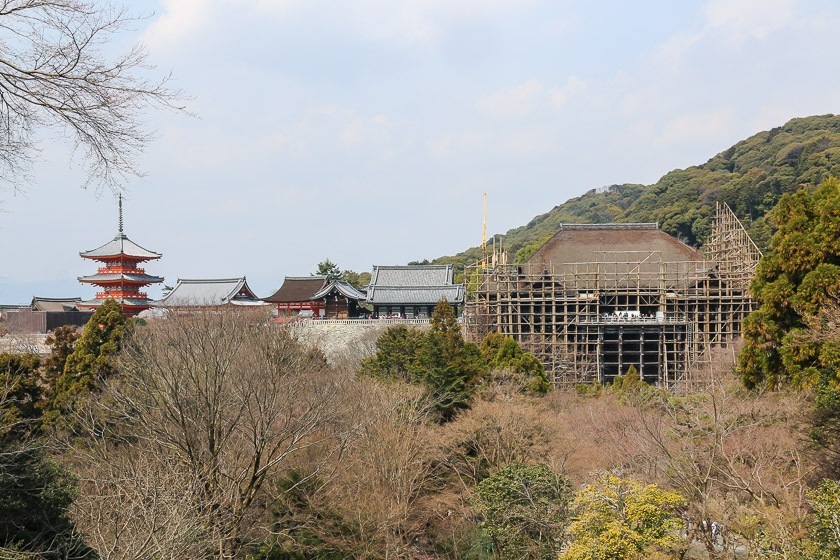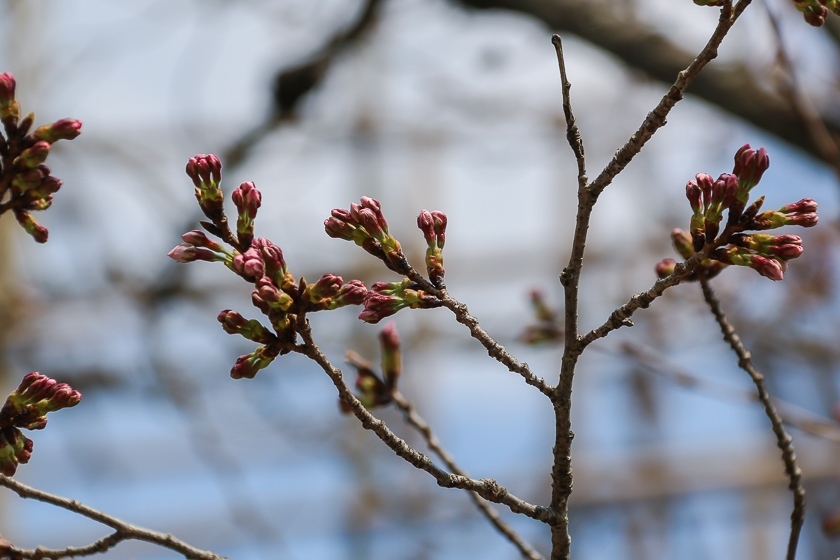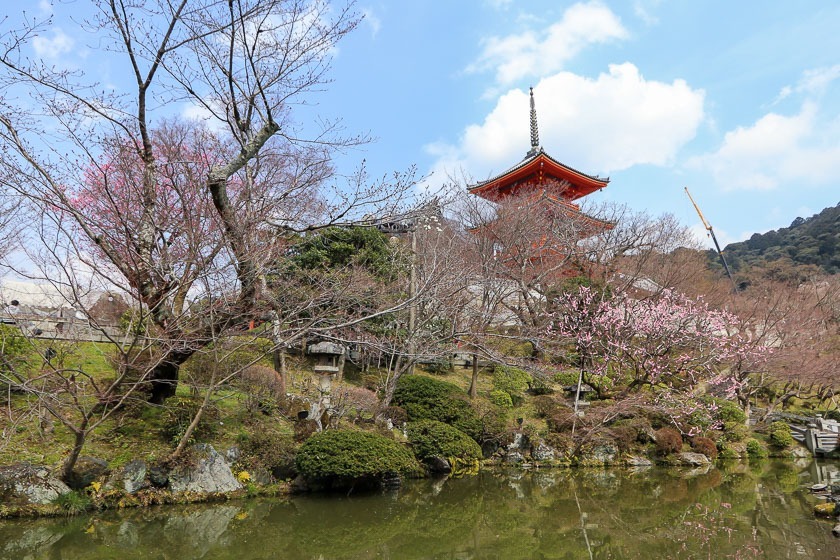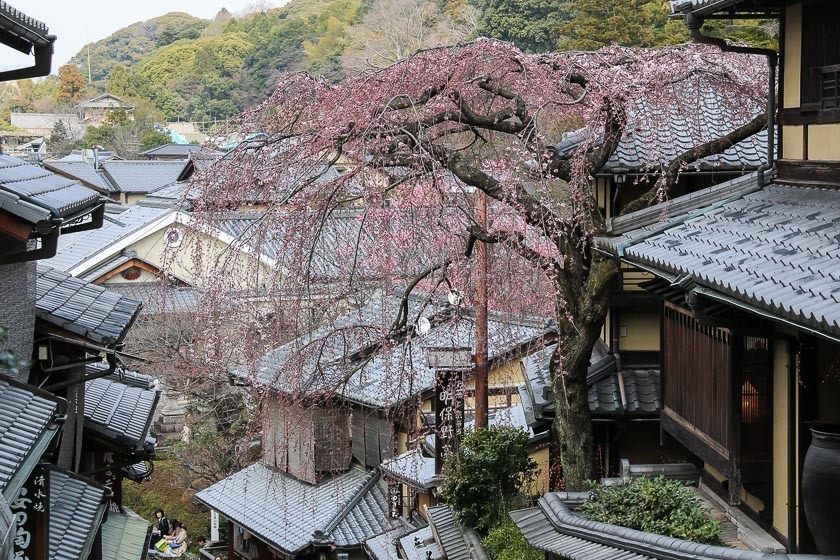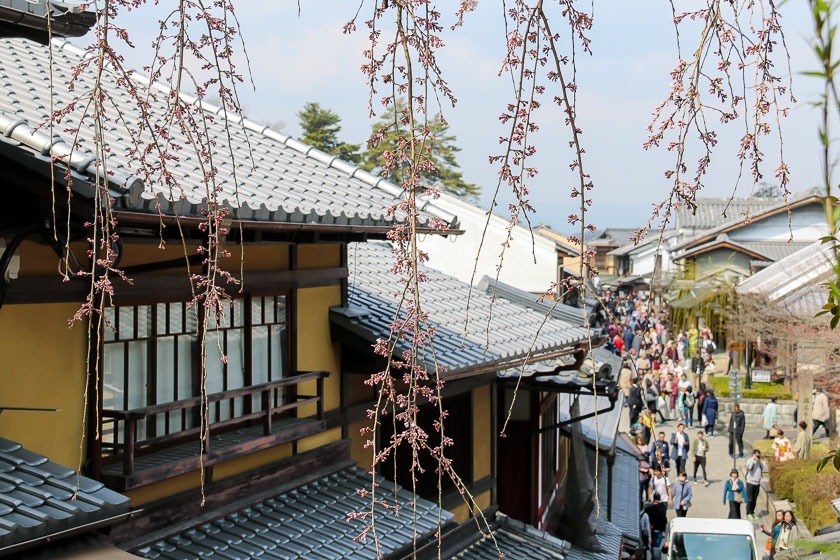 Maruyama Park was my last stop of the day, and like the other two places I visited, the flowers were still in their buds. The large weeping cherry tree (shidarezakura) in the park had less than five blossoms open. I expect more to open tomorrow and over the next few days. The rest of the Somei Yoshino cherry trees were still blossomless but it should not be long before they open and reach their best. Despite the lack of blossoms, most of the festival stalls that line the park were open for business, creating a lively atmosphere.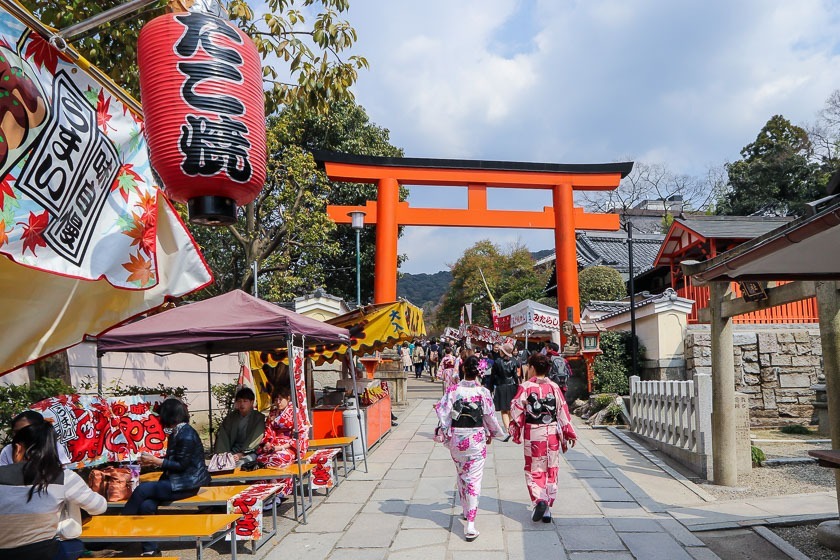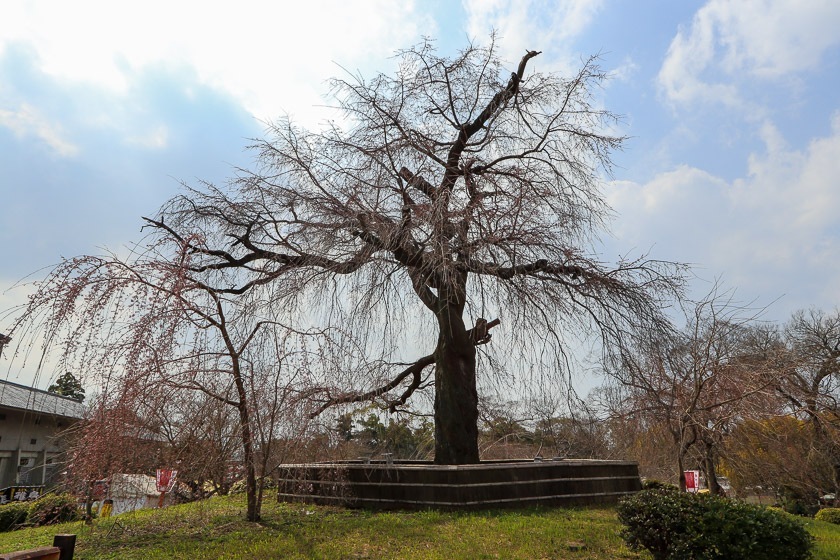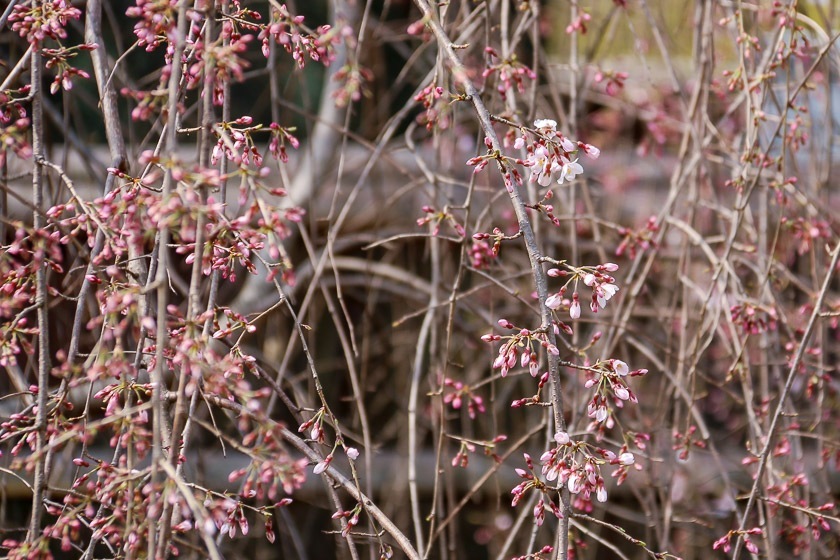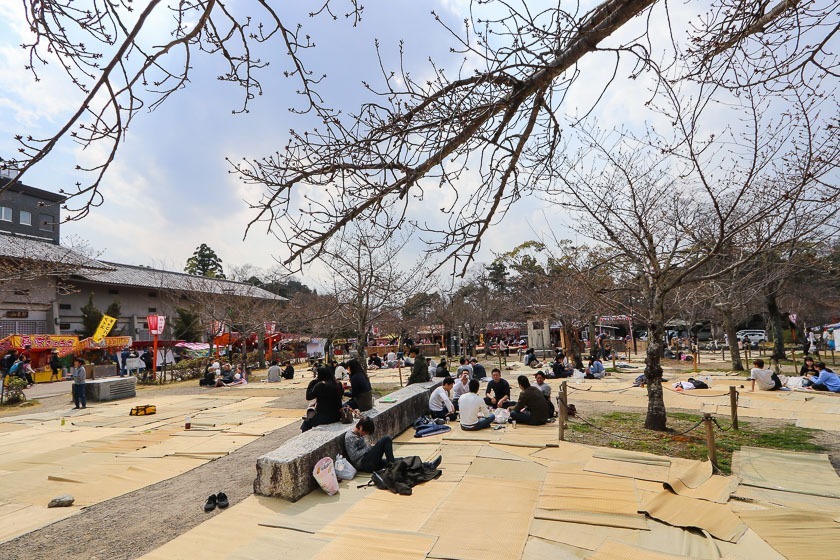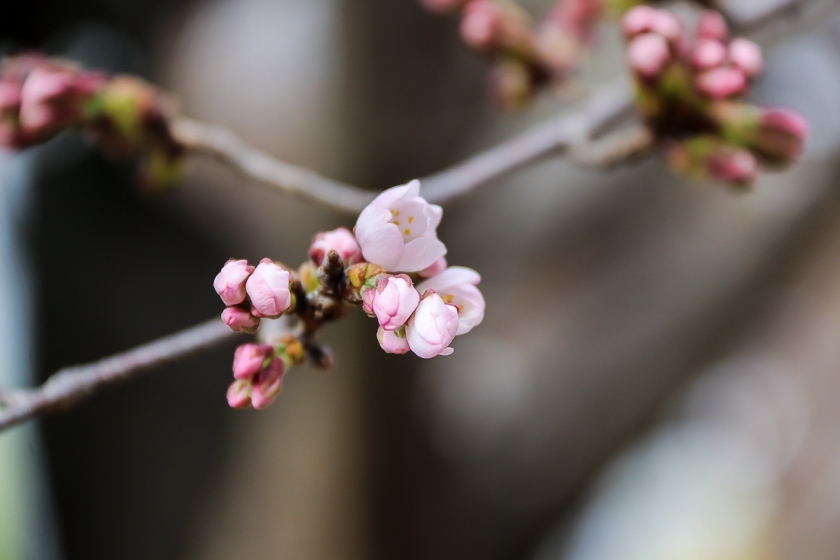 Questions? Ask in our forum.