Usuzumizakura: Approaching Full Bloom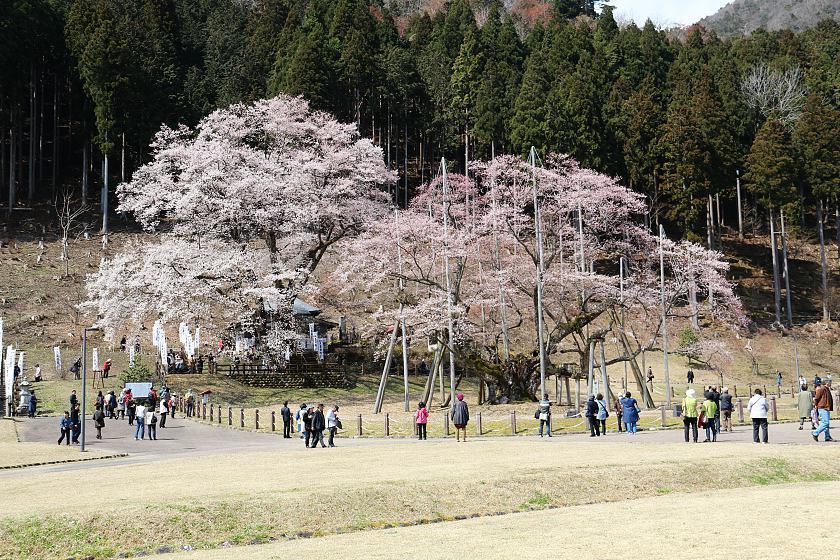 Today I visited one of Japan's three most celebrated cherry trees, the Usuzumizakura. The tree is said to be around 1500 years old, is of the Edohigan variety and stands in rural Motosu City, Gifu Prefecture. The other two trees in the trio are the Miharu Takizakura in Fukushima Prefecture and the Jindaizakura in Yamanashi Prefecture.
When I visited this morning, the tree had 50-60% of its blossoms open, and the remaining buds seemed all highly developed already. Therefore, I expect the warm temperatures in the forecast to make the tree progress into full bloom as early as tomorrow. Meanwhile, the roughly 1400 year younger Usuzumizakura II, which stands tall just behind its parent, has already reached full bloom, as have many other of the cherry trees in the surroundings. With no rough weather in the forecast, I expect best viewing of the Usuzumizakura to last through most of next week.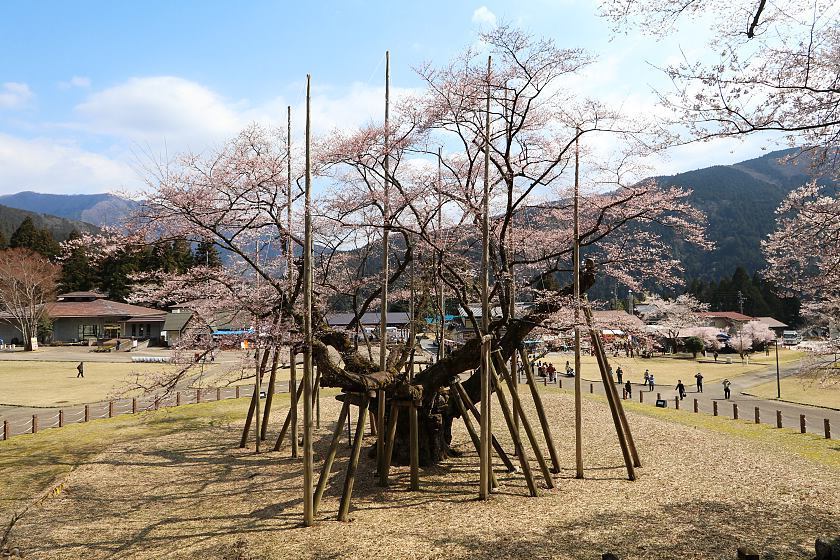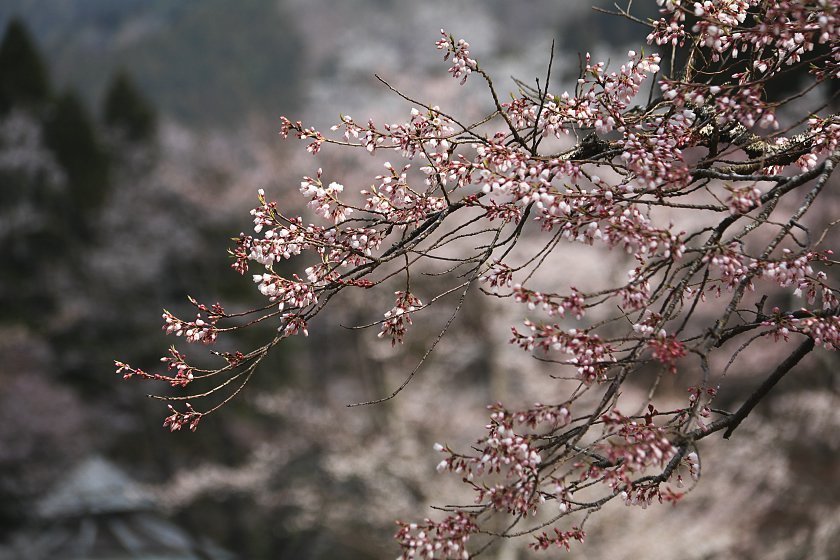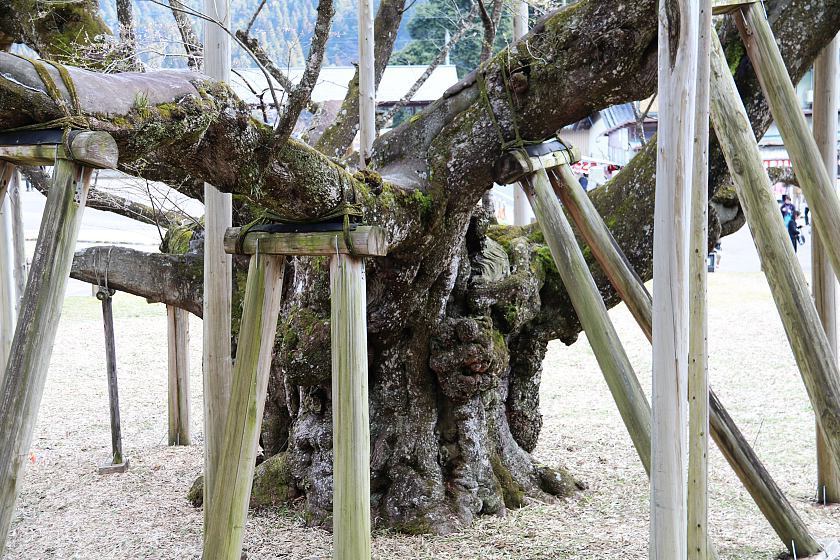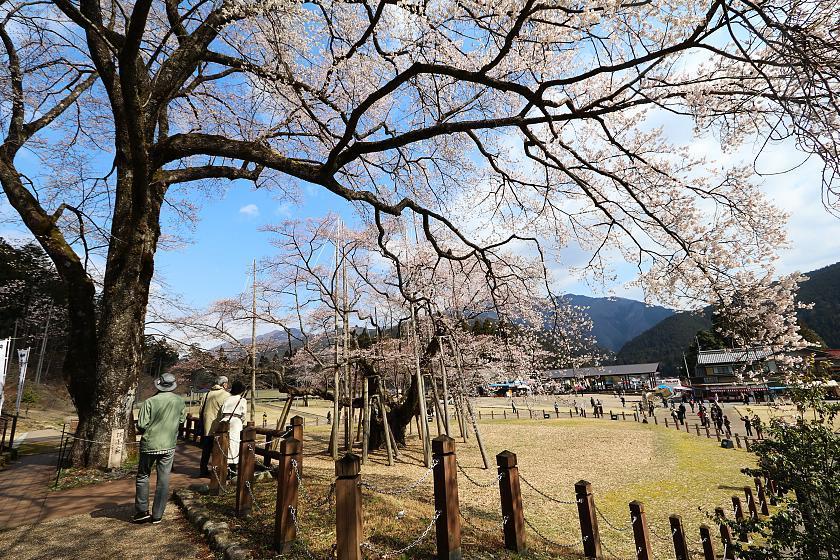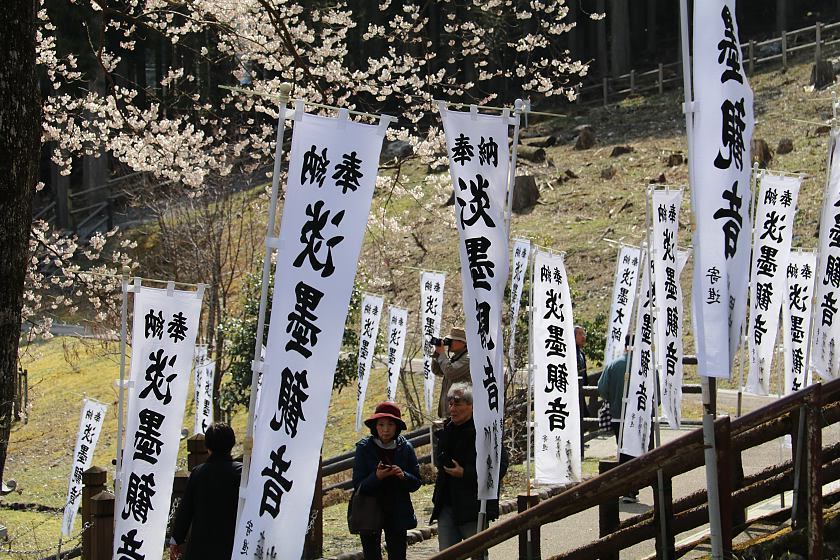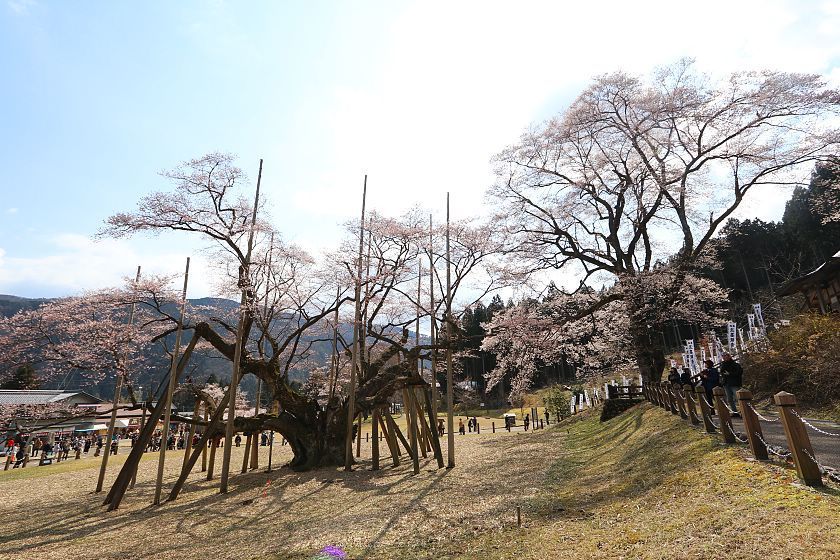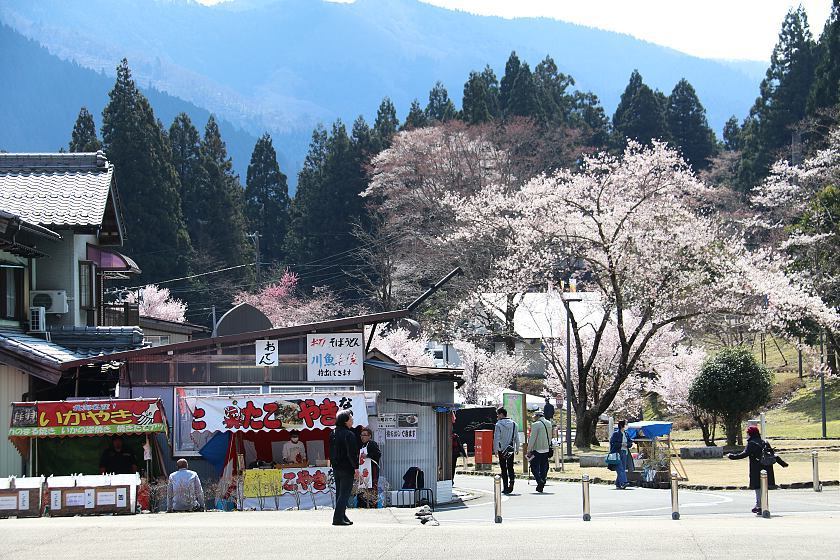 By public transportation, the Usuzumizakura can be accessed from Ogaki Station via the Tarumi Railway (920 yen one way). Get off at the final station, Tarumi Station from where the tree can be reached in a 15-20 minute walk. The roughly one hour long train ride is an attraction in itself, offering nice views of rural landscapes in the first half and of river ravines in the second half. Ogaki Station can be reached in half an hour from Nagoya by the JR Tokaido Line (760 yen one way).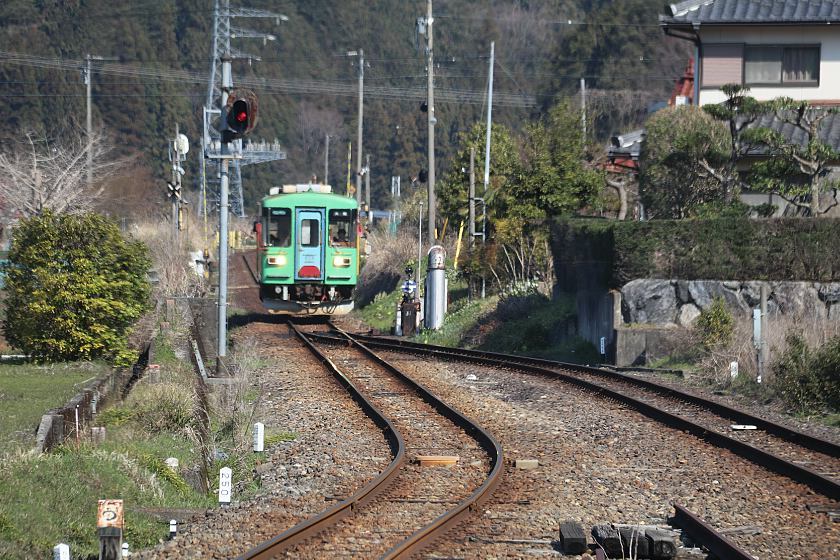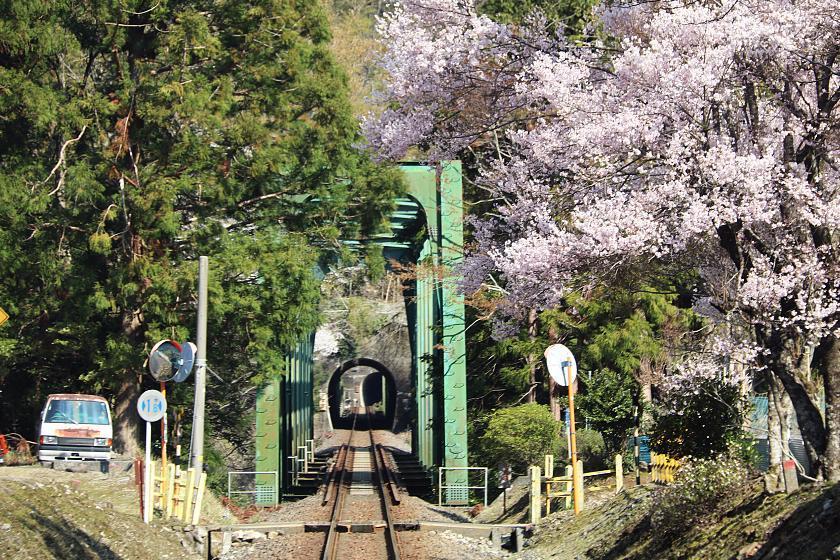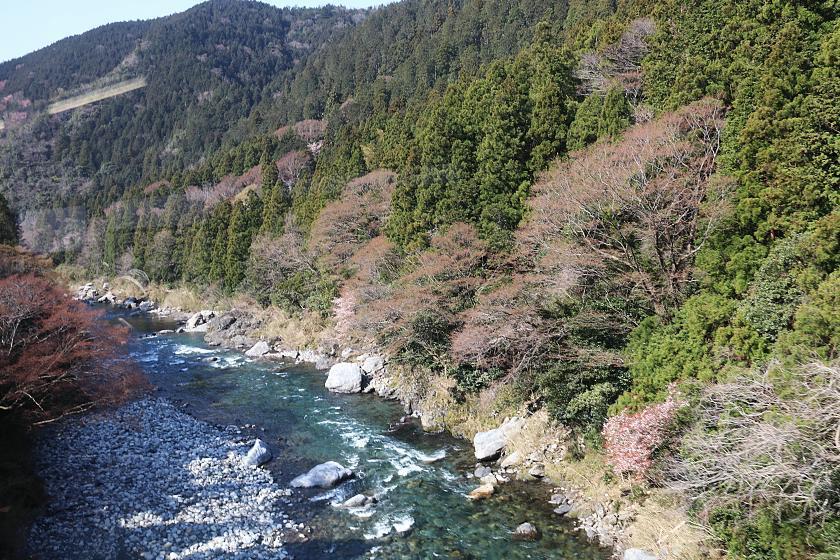 Questions? Ask in our forum.