Cherry Blossoms 2014: Tokyo Report (4/4)
Cherry Blossom Report 2014
Official cherry blossom reports by japan-guide.com
2014 Cherry Blossom Forecast - Schedule of upcoming reports - Popular cherry blossom spots
How to do hanami? - Cherry tree varieties - Post your own report
2014/04/04 - Tokyo Report
by scott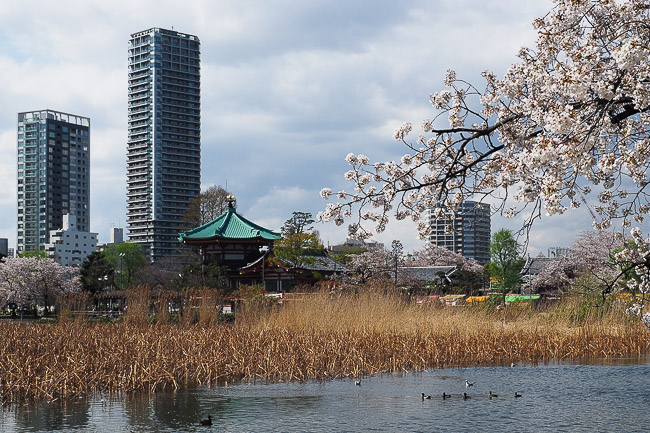 Shinobazu Pond at Ueno Park
After a quick visit to Kamakura this morning, I rushed over to Tokyo to check on the blossoms at Sumida Park and Ueno Park. They cherry trees around these two parks were at full bloom when we visited them last Monday and should be winding down from the peak about now. However, the last few days has been wet and windy so I was worried how that had affected the blossoms.
Sumida Park
April 4, 2014 - petals starting to fall
My first stop in Tokyo was to Sumida Park, a riverside park along the Sumida River in Asakusa. Today the petals were falling freely all over the park, creating little cherry blossom storms (hanafubuki) every time the wind picked up. It made for a nice bookend to my visit on Monday when the trees were just reaching full bloom. The weather forecast for the weekend calls for strong wind and light rain, so you'd better come quick because I don't think there'll be much to see come next week.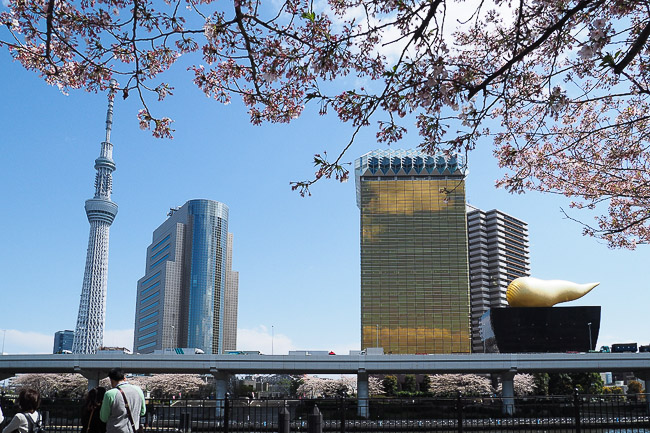 The Tokyo Skytree and the Kirin Buildings as seen from Sumida Park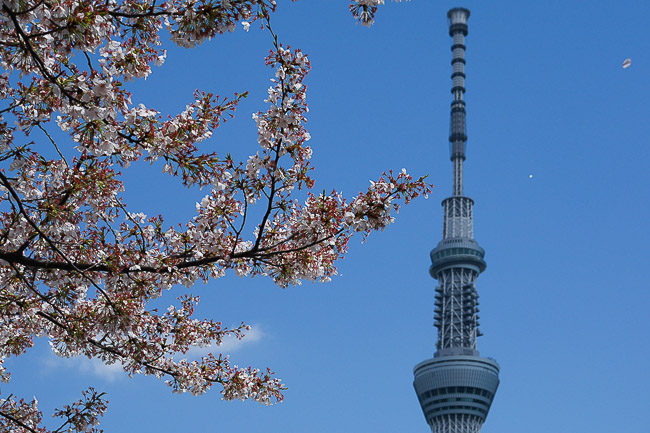 The petals were falling freely around the park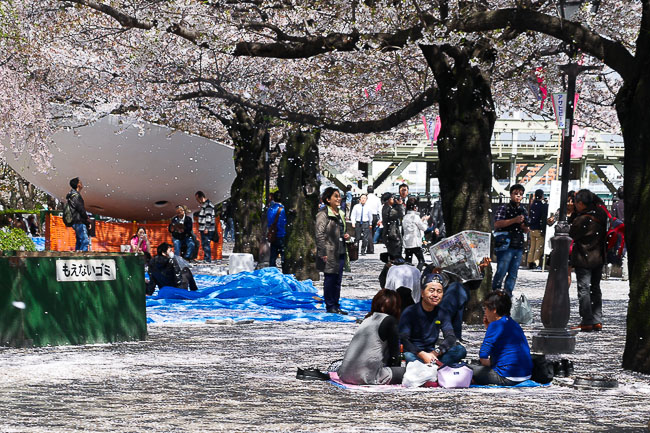 Hanami parties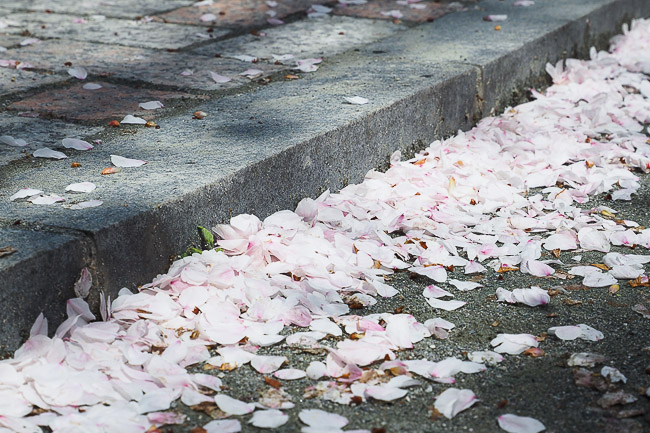 Petals all over the ground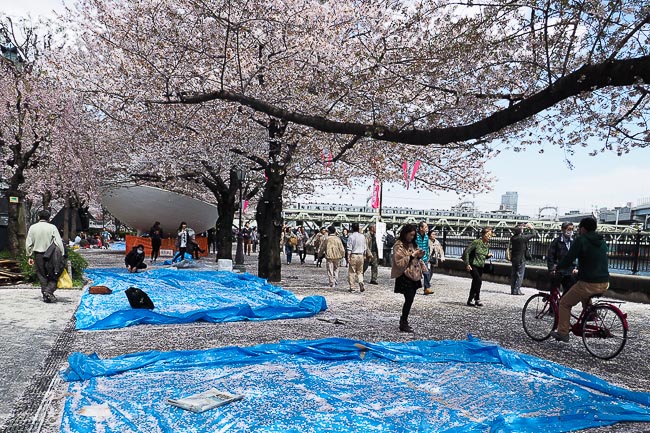 Reserved spots for hanami parties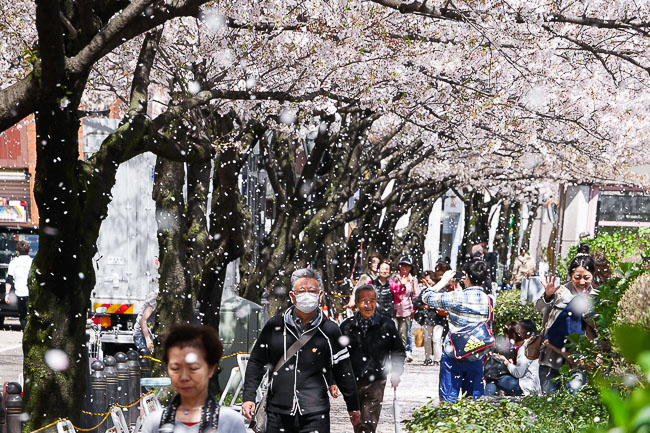 Cherry blossom storm (hanafubuki)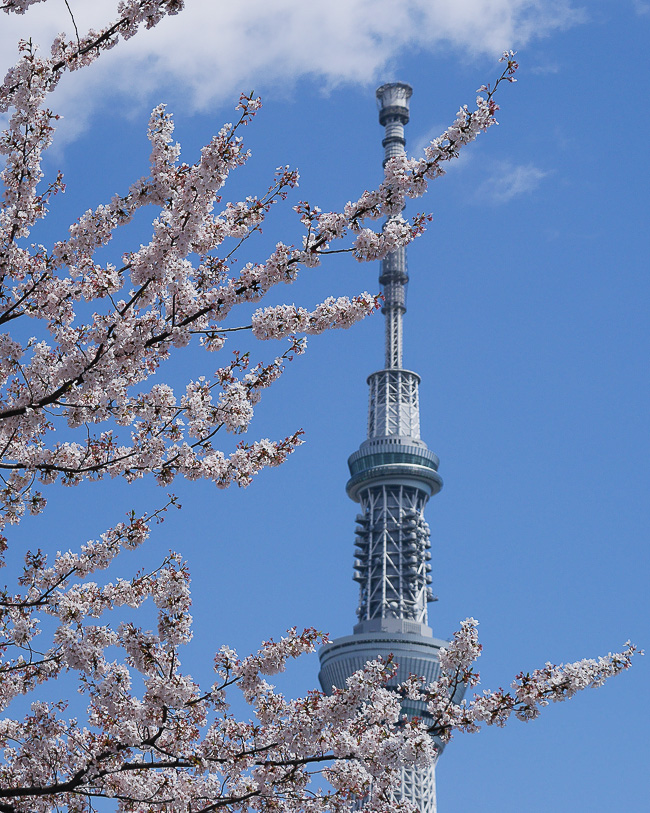 Cherry blossoms and the Tokyo Skytree
Ueno Park
April 4, 2014 - petals starting to fall
Today's two city tour ended at Ueno Park in the heart of the Tokyo. The cherry trees around the park are typically a little ahead of the other parts of the city, and it was really becoming apparent today that the season was coming to a close around the park. The petals were falling even without wind to knock them down, but when it did blow it kicked up some swirling hanafubuki to the delight of everybody watching.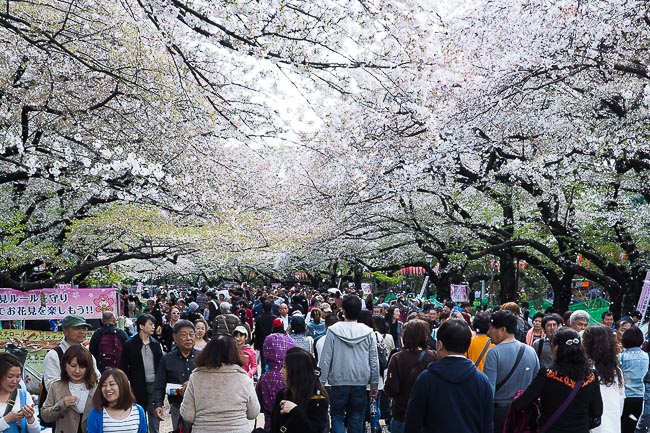 Ueno Park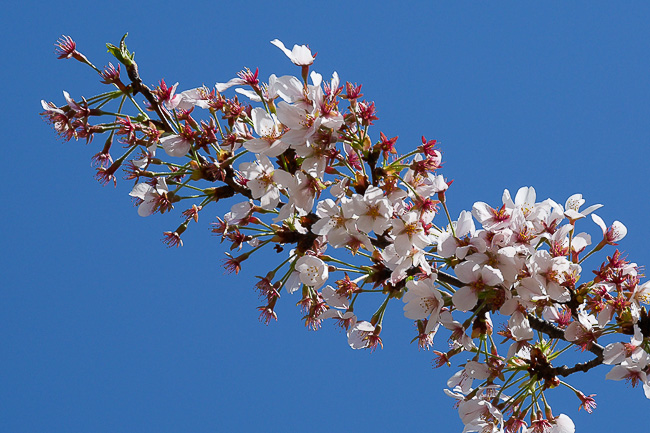 Most of the trees were starting to look like this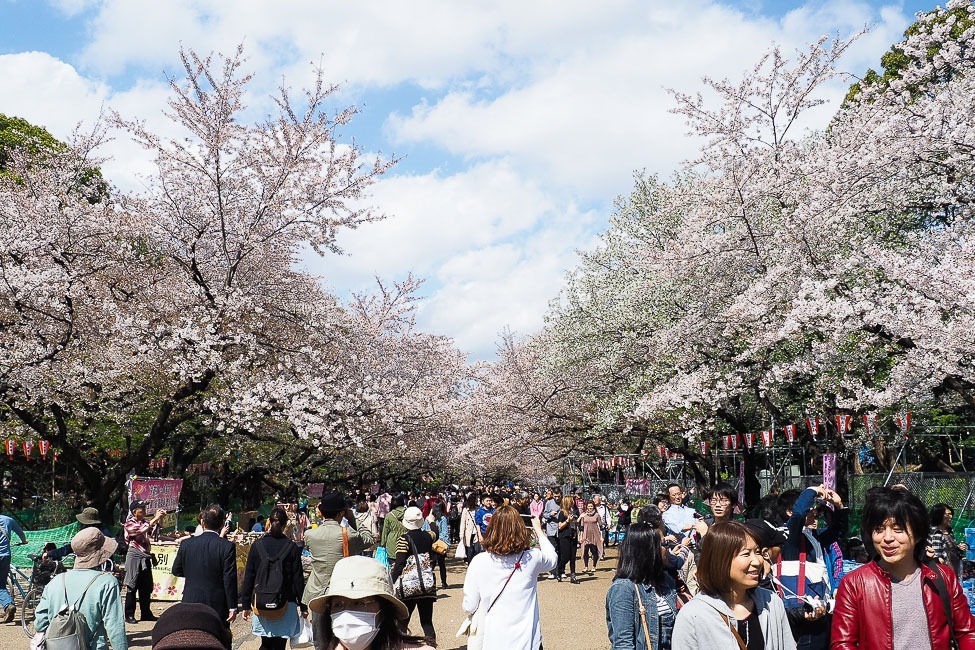 Ueno Park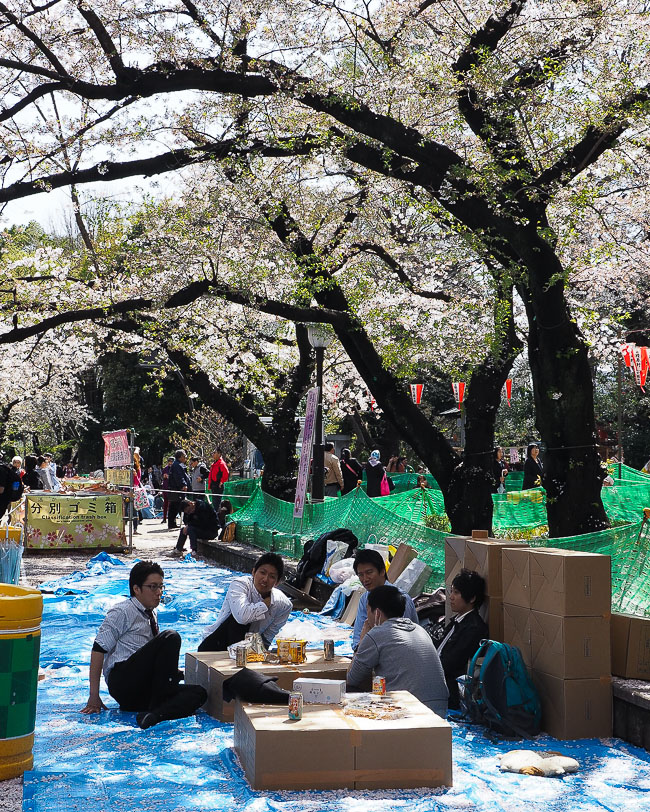 These guys knew how to have a good time
The cherry trees around Shinobazu Pond were a little bit behind the main cherry tree spots in Ueno Park so definitely check out that area if you want to see the blossoms closer to their peak.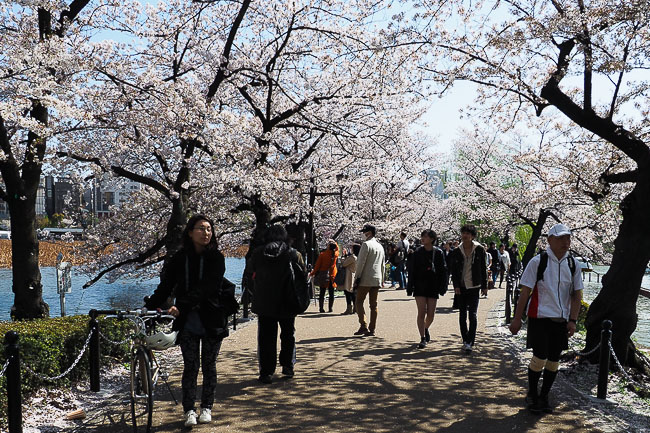 The cherry tree lined path through Shinobazu Pond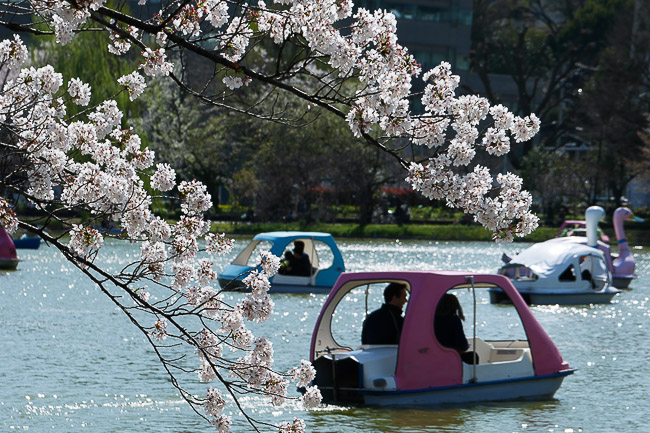 Tons of people were out on the water enjoying the great weather while it lasts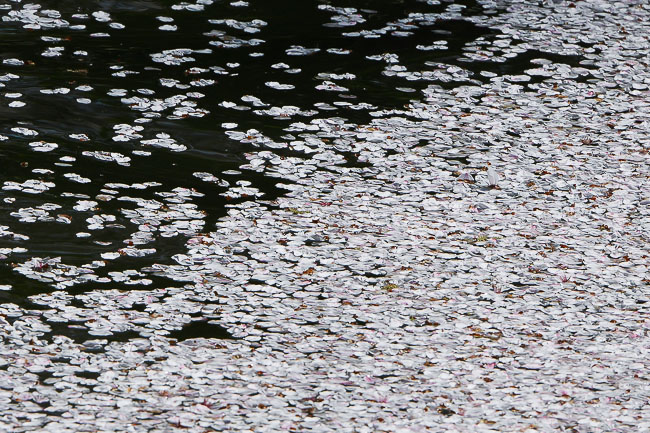 Tons of petals were also out on the water
Questions? Ask in our forum.