Cherry Blossoms 2009: Yokohama Report (4/3)
Cherry Blossom Report 2009
by japan-guide.com
This is the official japan-guide.com cherry blossom report for 2009. Please visit also our guide to cherry blossoms for more general information and forecasts.
2009/04/03 - Yokohama Report

by schauwecker
Mitsuike Park (Mitsuike Koen)
April 3, 2009 - approaching full bloom (50-80%)
Mitsuike Park is one of Japan's "100 best cherry blossom spots", the only found in the city of Yokohama. Like its name suggests, Mitsuike Park features three ponds around which over a thousand cherry trees are planted.
The park's cherry trees are already worth a visit, although only about half of the blossoms have opened so far. A favorite among today's visitors was a beautiful weeping cherry tree (shidare) in the northeast of the park, which has already reached full bloom and stands besides a deeply pink peach tree.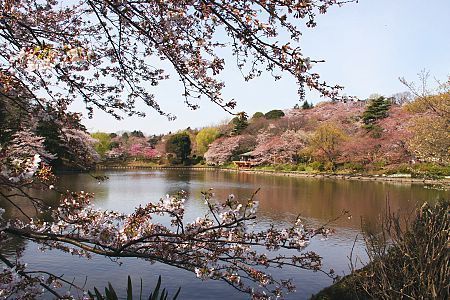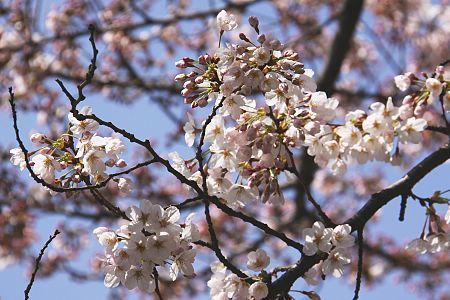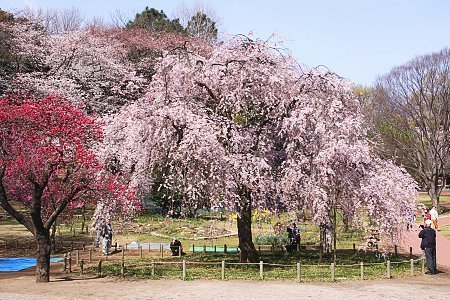 ---
Sankeien Garden
April 3, 2009 - approaching full bloom (50-80%)
Sankeien is a Japanese landscape garden with a central pond, various historical buildings moved there from across the country, and several hundred cherry trees.
The trees at Sankeien are around 50 to 60 percent open and are already worth a visit. Full bloom should be reached next week.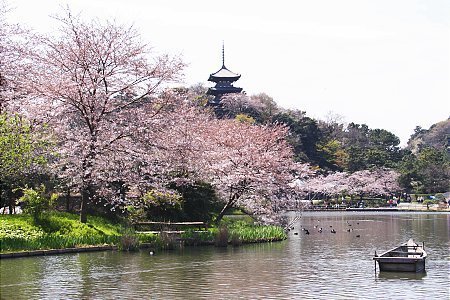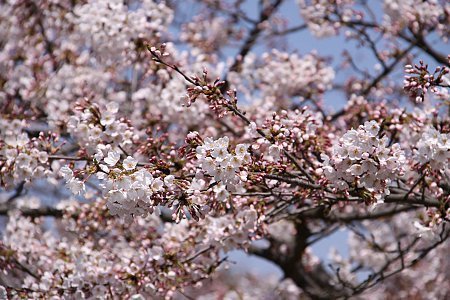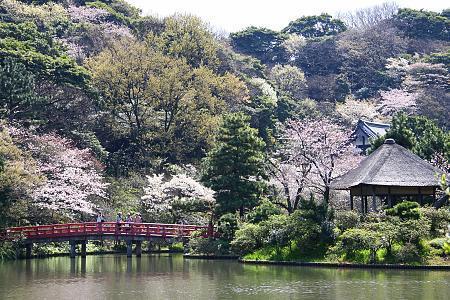 ---
Negishi Forest Park (Negishi Shinrin Koen)
April 3, 2009 - opening (10-50%)
Before being opened as public park in 1972, the grounds of Negishi Forest Park served as Japan's first Western style horse race track prior to the war and as a golf course for US occupation forces after the war.
Now, the park is one of Yokohama's most pleasant cherry blossom spots, featuring wide lawns and a forest with a considerable number of cherry trees.
The trees in Negishi Forest Park have not yet reached the 50 percent mark and need several more days to reach full bloom. But they already make for an impressive sight and attract a lot of visitors.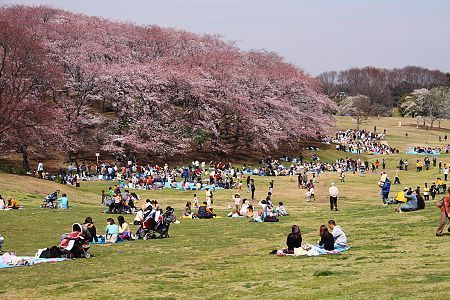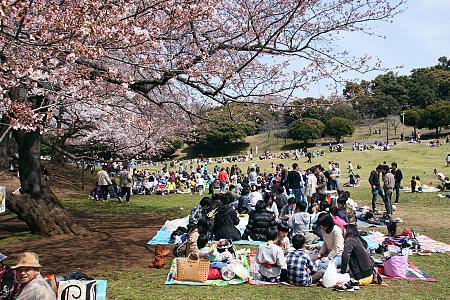 ---
Mitsuzawa Park (Mitsuzawa Koen)
April 3, 2009 - approaching full bloom (50-80%)
Mitsuzawa Park is home to various sports facilities, including a soccer stadium and many tennis courts. Cherry trees can be found all across the park with the highest concentration around Sakurayama ("cherry blossom mountain") in the park's northwestern corner.
50 to 60 percent of the blossoms in Mitsuzawa Park have opened so far, and it should not take too much longer until full bloom is reached.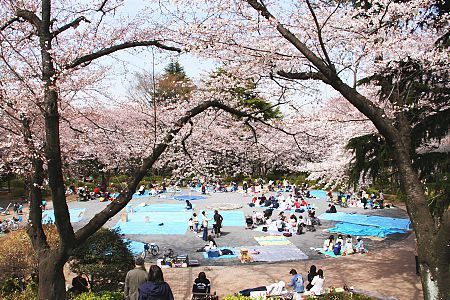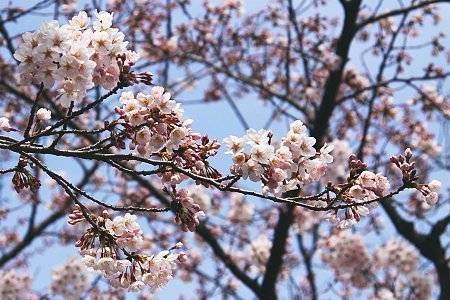 Questions? Ask in our forum.