Nagasaki: Blossoms Opening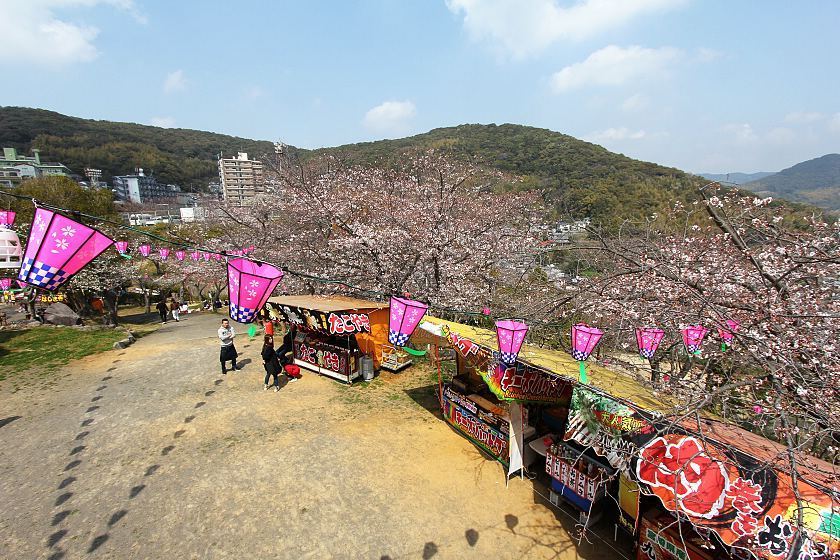 Following yesterday's report from Fukuoka, today Schauwecker and I continued the cherry blossom investigations around Kyushu with a trip to Nagasaki. Interestingly, Nagasaki was the first major city in which the blossoms were declared open this year, despite this opening in the city occurring a few days later than last year.
Today we went to check how the cherry blossoms were faring at two of Nagasaki's popular hanami spots, including Nagasaki Peace Park and Tateyama Park. We found that the city's blossoms were still generally in a state of opening, with the trees up on the hilltops today being a little further progressed than those down in the city.
All in all, if the warm, calm weather predictions for the coming days hold true, we expect Nagasaki to enter its best viewing period by this weekend, with the trees continuing to look great for around a week thereafter unless there is some unexpected petal-damaging weather like strong wind or heavy rain.
The first stop today was at Nagasaki Peace Park, a serene space that commemorates the atomic bomb tragedy of 1945 in which many lives were lost amid destruction of much of the city. The park is comprised of two open spaces and a museum, and is also among the city's most popular cherry blossom spots.
Today the blossoms around the park were still opening and not yet providing the most beautiful displays. With temperatures in Nagasaki forecast to remain mild for the rest of the week, I expect that the park will reach its best viewing period around this weekend. After this, barring any unexpected petal-punishing weather like strong wind or heavy rain, the park should remain spectacular for around a week.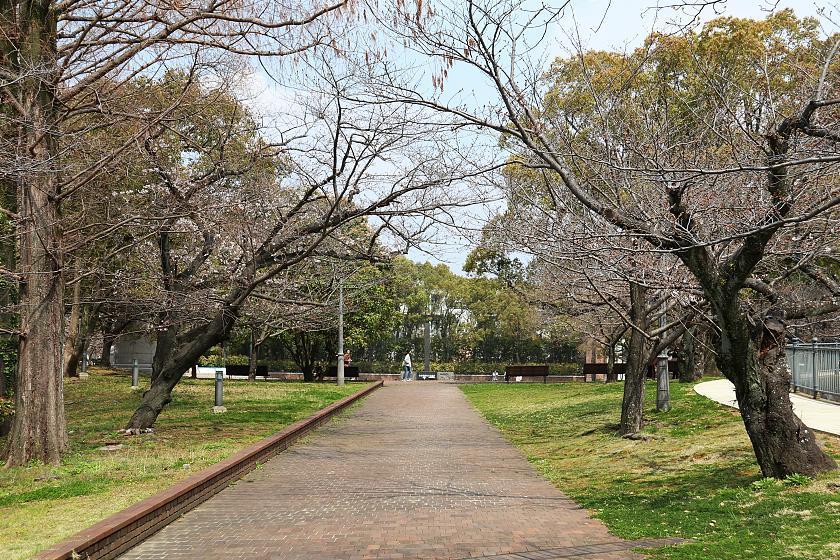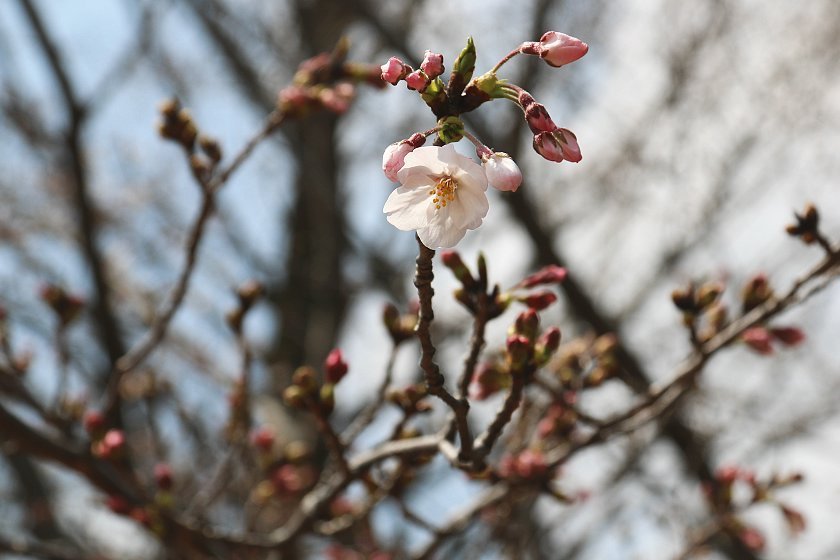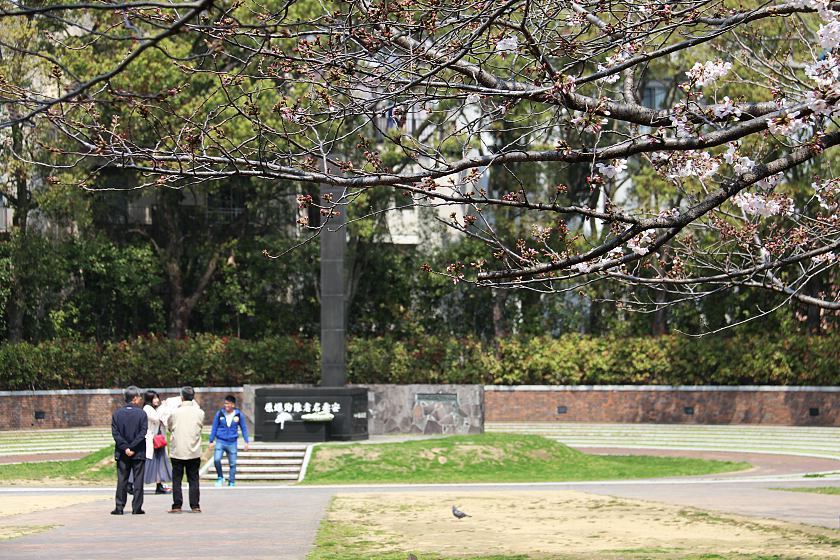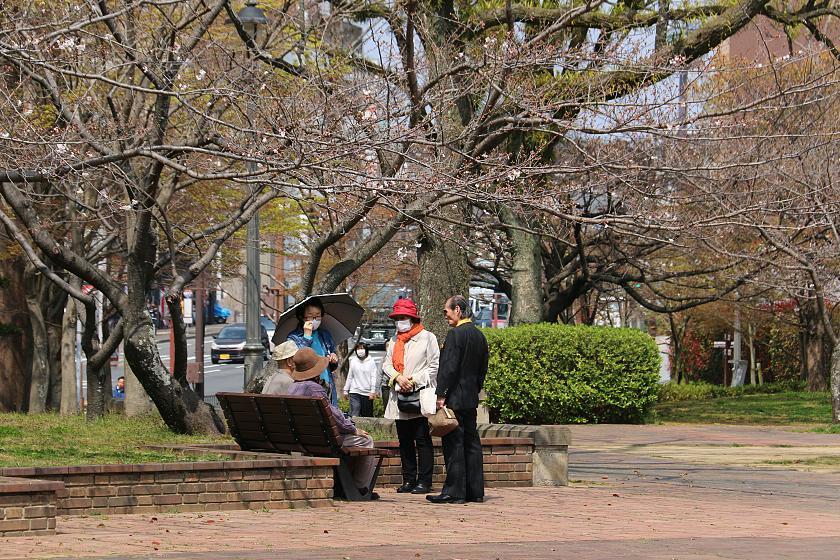 After our look around Nagasaki Peace Park, we headed over to another of Nagasaki's popular cherry blossom spots, Tateyama Park. This park lies on a hill overlooking the city and boasts some 700 cherry trees around its grounds that make it a popular spot for spring time picnics and hanami parties.
Today the blossoms at the park seemed to be progressing nicely and were a little further developed than those down at the Peace Park. This being said, with the temperatures set to remain warm in the next few days, I predict that this spot reach its best viewing around the start of the weekend, after which it should remain looking beautiful for about a week. This is contingent on the calm weather conditions holding true, of course.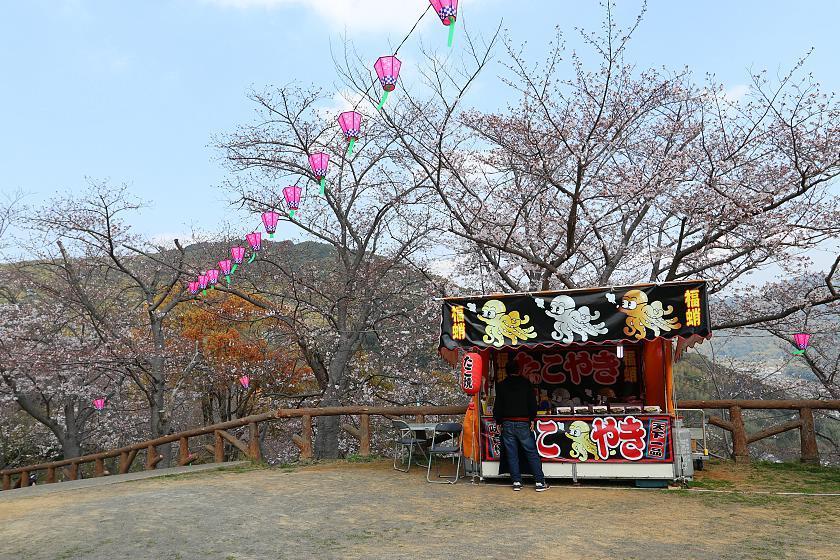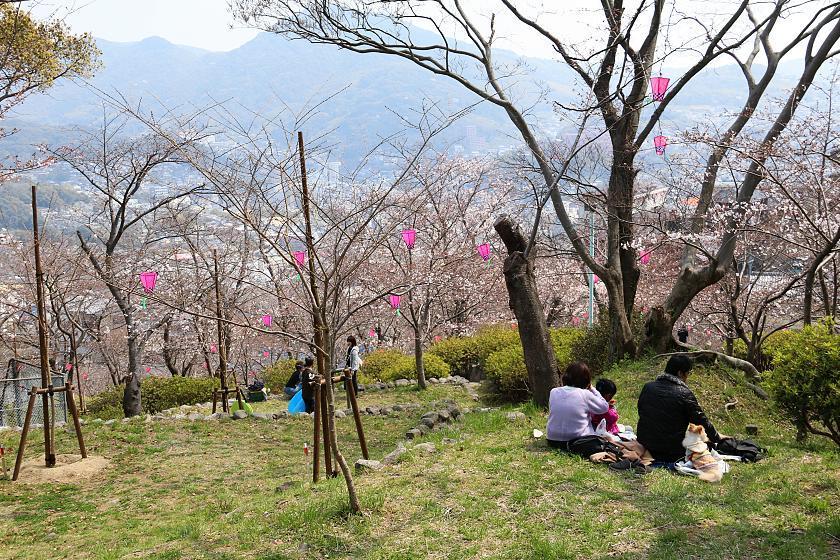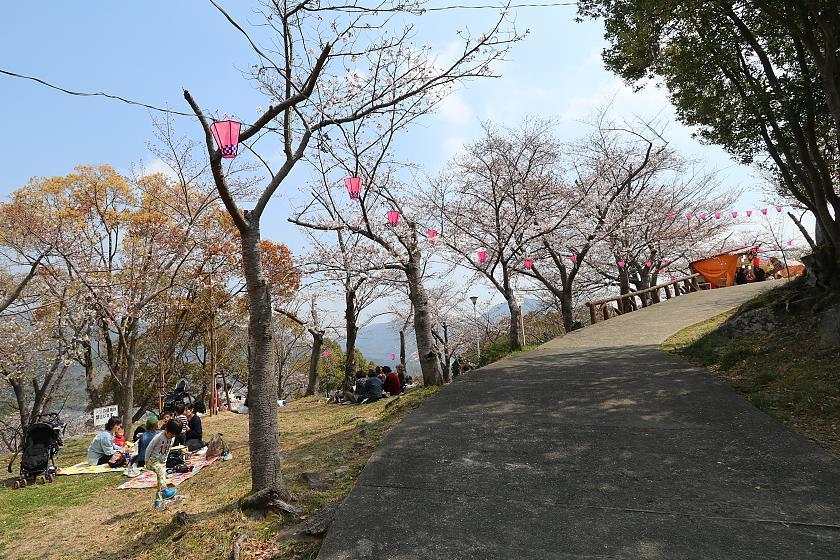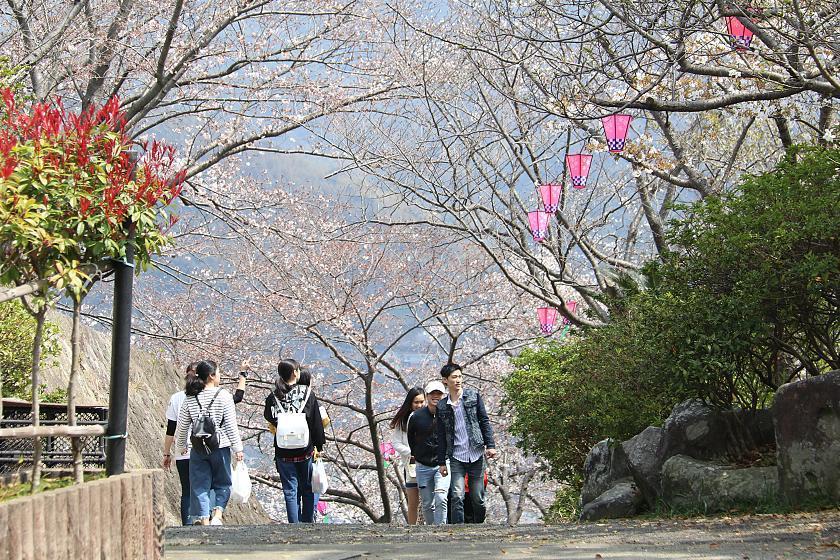 Questions? Ask in our forum.