Nagasaki Peace Park
Commemorating the atomic bombing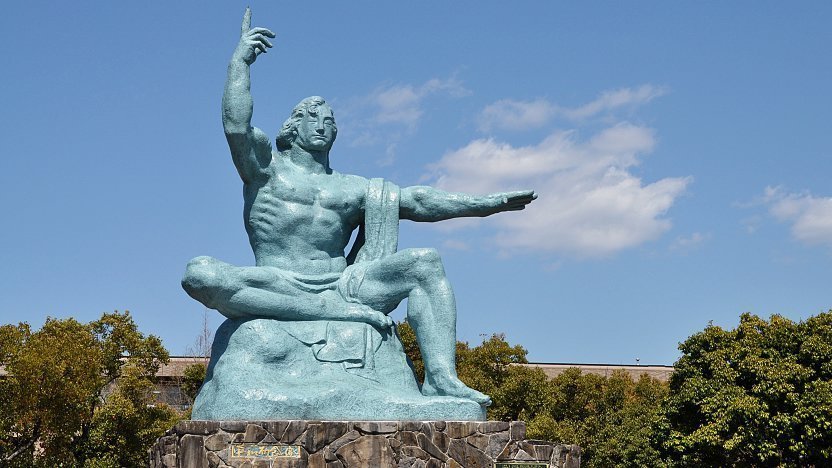 The Nagasaki Peace Park (平和公園, Heiwa Kōen) is a tranquil space that commemorates the atomic bombing of Nagasaki on August 9, 1945, which destroyed a significant portion of the city and killed tens of thousands of inhabitants. The complex is comprised of two parks and a memorial museum.
In the center of the complex is the Hypocenter Park with a simple, black monolith that marks the explosion's epicenter. Not far from it stands a damaged pillar of the former Urakami Cathedral which was destroyed in the blast. Furthermore, there is an area that allows visitors to take a look at a layer of soil below the park's surface where broken roof tiles, bricks and pieces of glass remain from the explosion.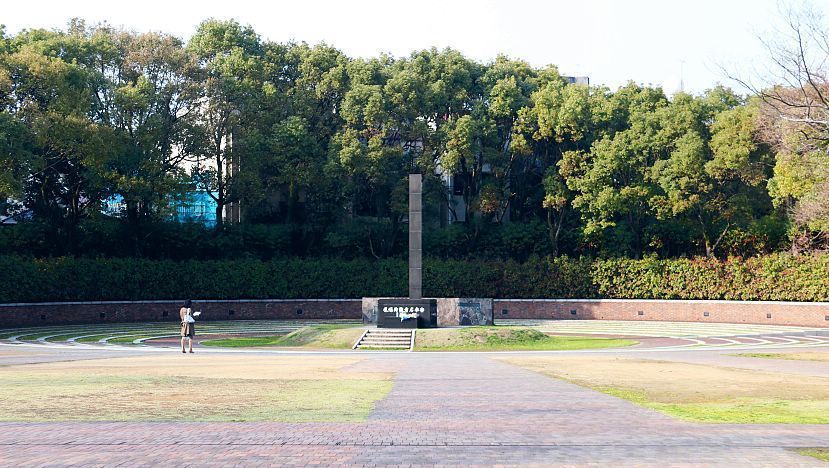 On the hill above the Hypocenter Park stands the sobering Nagasaki Atomic Bomb Museum (長崎原爆資料館, Nagasaki Genbaku Shiryōkan) with the mission to inform future generations about the horror of war. Next to the museum stands a memorial hall for the victims of the atomic bomb with a strikingly modern architecture. The hall is located mainly underground and its design involves water and light.
North across the street from the Hypocenter Park lies the Memorial Park that contains the iconic Peace Statue, a large fountain and various other memorials presented to the city by various governments and groups from across the world. There are also monuments for the Korean and Chinese victims who died in the bombing.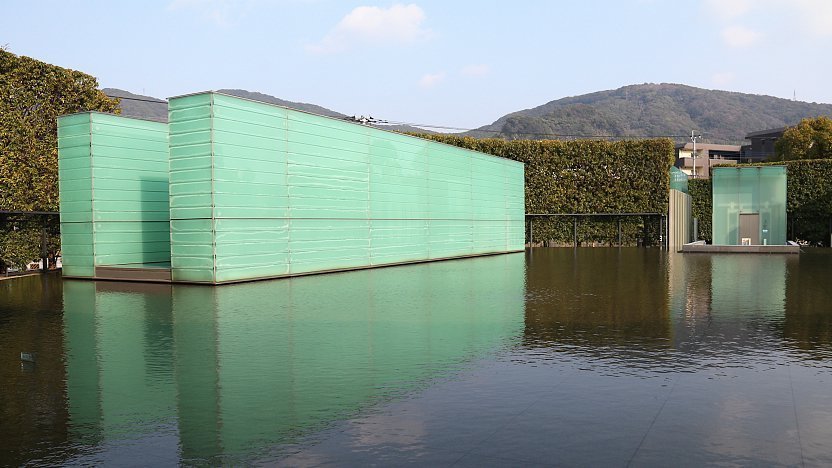 The Peace Park is located several kilometers north of the city center in Urakami. It is most easily accessed by tram line 1 or 3 in ten minutes from JR Nagasaki Station. The closest tram stop is Peace Park (Heiwa Koen), a short walk away.
How to get to and around Nagasaki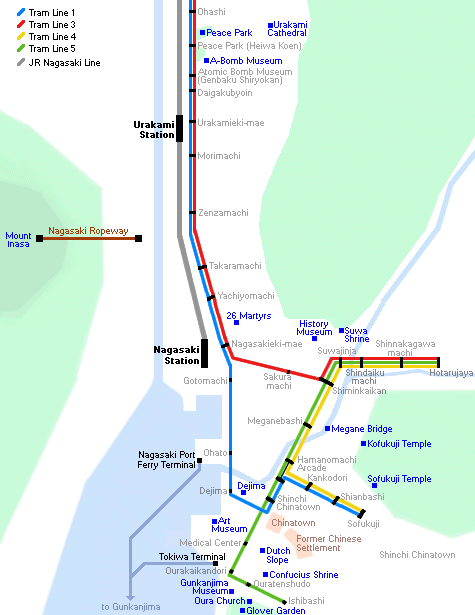 Atomic Bomb Museum
Hours
8:30 to 18:30 (until 17:30 from September to April)
Admission ends 30 minutes before closing time.
Questions? Ask in our forum.