Nagasaki Confucius Shrine
Shrine dedicated to Confucius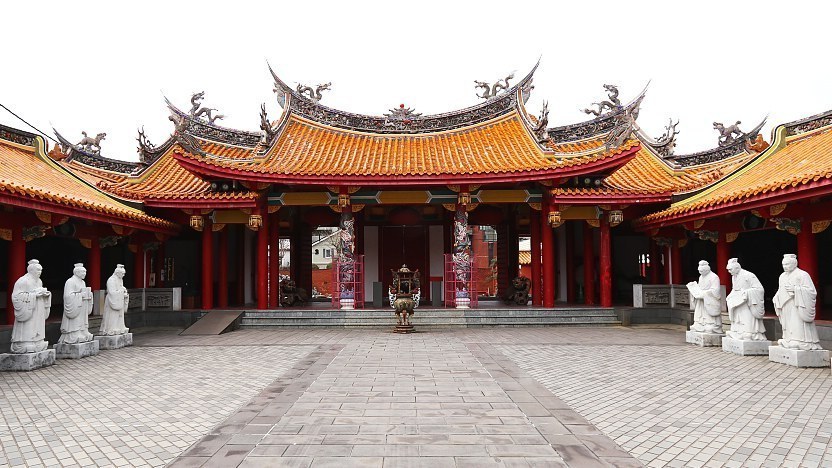 Nagasaki Confucius Shrine (孔子廟, Kōshi-byō) is one of only a handful of shrines dedicated to the revered Chinese philosopher Confucius in Japan. The shrine was built in 1893 by Nagasaki's Chinese community. The colorful, atmospheric shrine also contains a museum at the rear of the grounds.
A small garden with a bridge and pond greets visitors at the entrance. The ornate Chinese-style buildings are adorned with yellow roofs. Flanking the shrine's courtyard stand the 72 sages, life-size stone statues that weigh around two tons each and depict Confucius' disciples. The shrine encourages visitors to find among the statues one that resembles a relative.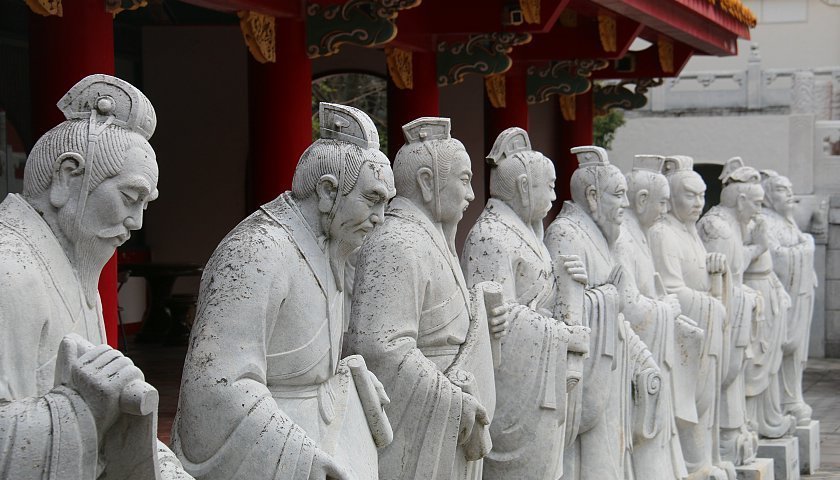 In the center of the complex stands the main hall which dates back to the time of the shrine's construction. It serves as a fine example of Chinese architectural techniques and houses a seated statue of Confucius.
At the rear of the complex is the Historical Museum of China, which was built in 1983 to celebrate the 90th anniversary of the shrine's founding and intends to promote friendship between Japan and China. The museum itself contains a range of artifacts from China, including pottery, sculptures and other works of art. The third floor displays artwork and documents related to the shrine itself.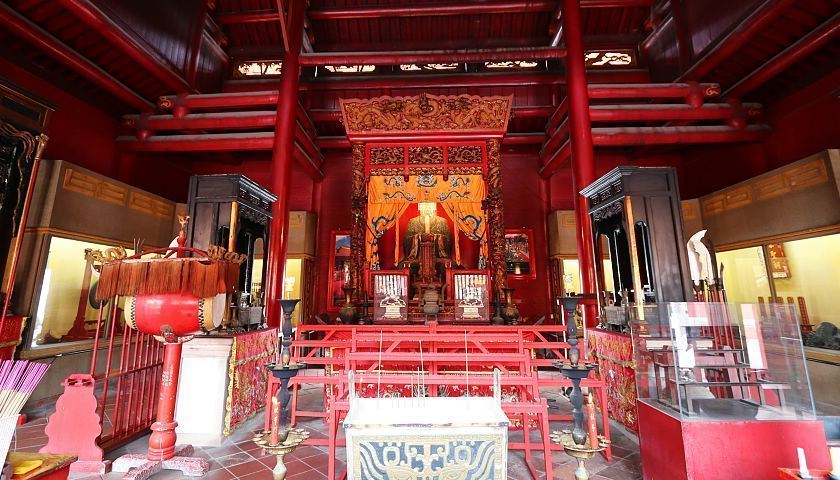 Hours
9:30 to 18:00 (entry until 17:30)
Admission
660 yen (includes admission to the museum)
Questions? Ask in our forum.