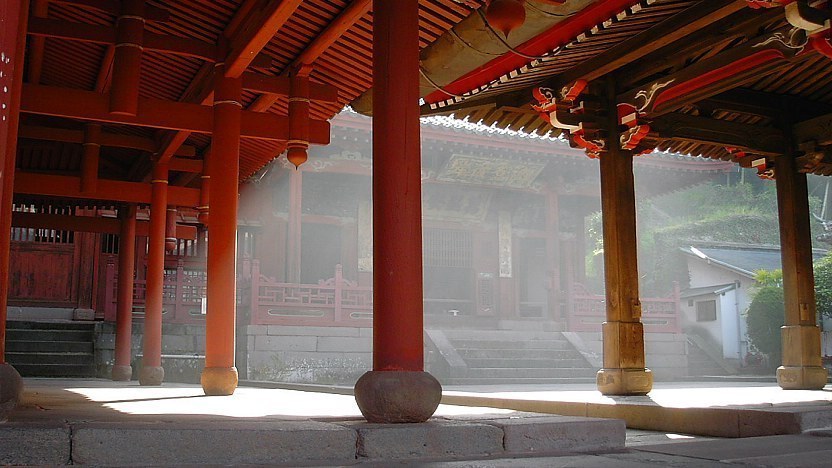 Sofukuji Temple ('•ŸŽ›, Sōfukuji) is a temple in Nagasaki belonging to the Obaku school of Zen Buddhism. Originally built in 1629 for Nagasaki's Chinese residents, the temple is constructed in a Chinese architectural style and feels somewhat different to other temples in Japan.
Sofukuji is built along the slope of a hill. At the bottom stands the temple's two-stories tall entrance gate, Ryugumon (lit. Gate of the Dragon Palace). Like the rest of the temple, it is painted bright red. The gate was originally built in 1673, but was destroyed several times by fire and storms before the most recent reconstruction was completed in 1849.
Located further up the hillside, the temple's inner grounds contain several halls and a number of impressive artifacts such as statues and a temple bell that dates to 1647. The Buddha Hall was designed and cut in China before the pieces were shipped to Nagasaki and erected here in 1646. It remains one of the oldest buildings in the city. There are multiple English descriptions around the inner grounds for visitors to peruse while exploring this atmospheric area.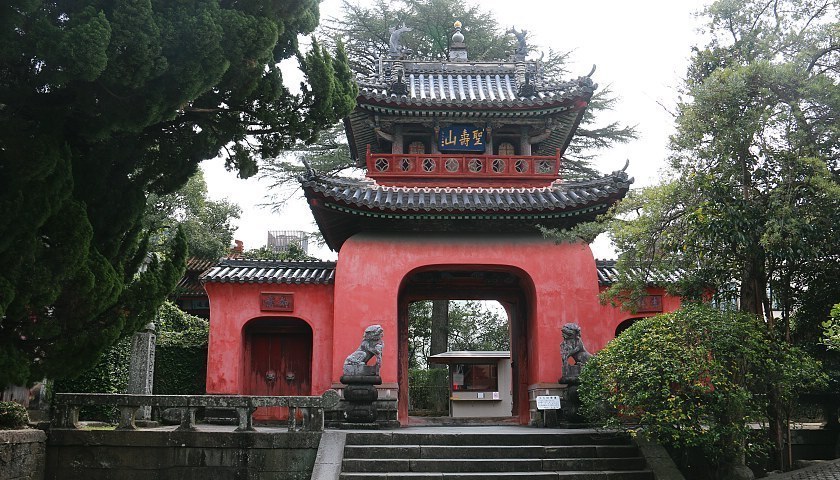 Questions? Ask in our forum.