Nagasaki Kunchi Festival
Colorful festival of the Suwa Shrine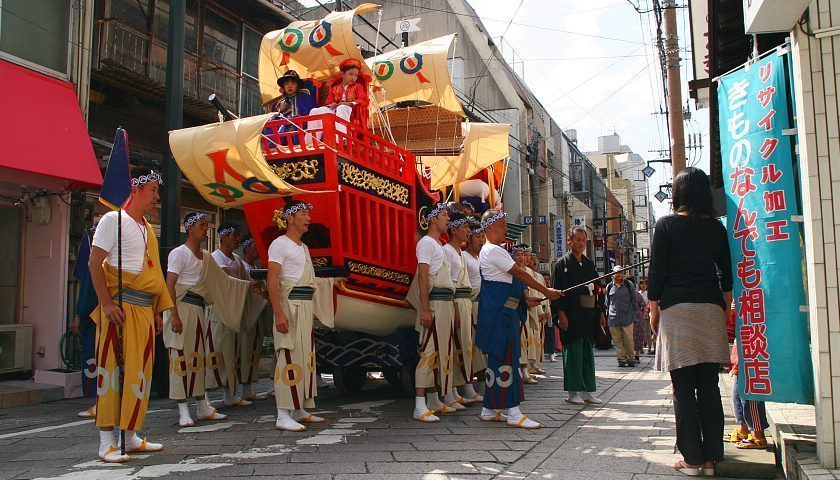 The Nagasaki Kunchi (長崎くんち) is the festival of Suwa Shrine, held annually in Nagasaki on October 7-9. The festival has been celebrated for about 400 years and incorporates different aspects of Chinese and Dutch cultures, which have played a role in the city's history. The festival's name is believed to come from ku-nichi ("9th day"), the ninth day of the ninth month of the lunar calendar.
The festival's highlights are the dance and show performances by groups representing Nagasaki's various city districts. Each district (odori-cho), participates only once every seven years, so this festival remains fresh to even the regular viewer.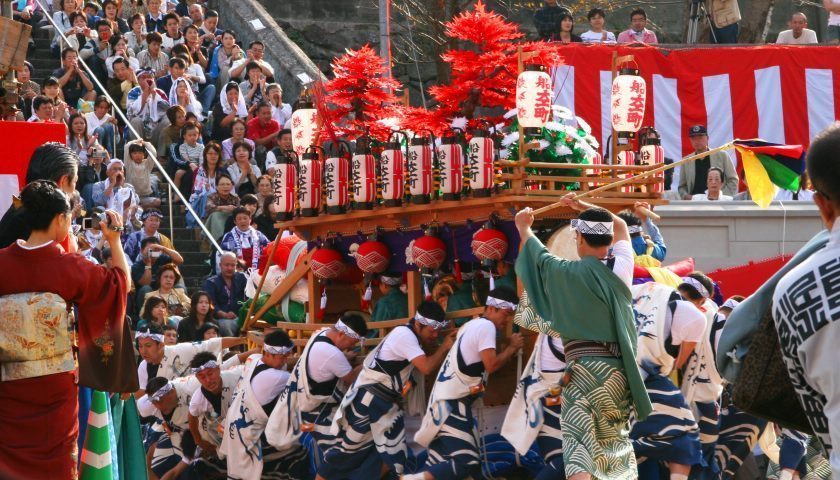 About five to seven groups perform each year, presenting traditional Japanese dances, Chinese influenced dragon dances or performances involving large floats, many of which are shaped like ships. While some performances are calm and peaceful, others get wild and hectic.
Performances are held at four main venues with paid seating and/or standing areas in the morning and evening of October 7 and in the mornings of October 8 and 9. The four main stages are Suwa Shrine, Otabisho, Yasaka Shrine and Chuo Koen.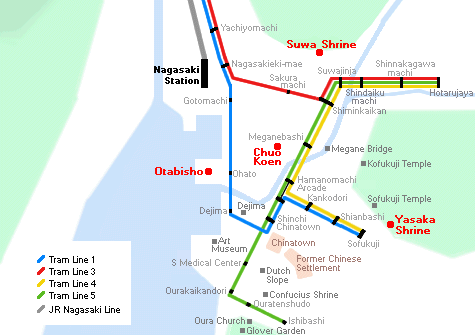 Unfortunately, it is virtually impossible for the average foreign tourist to purchase tickets for paid seating because they sell out quickly several weeks before the event through sales channels that require Japanese language skills. However, at some of the main venues, it is possible to take a glimpse at the performances without a ticket, but these areas tend to get very crowded, and people arrive early to capture the best spots.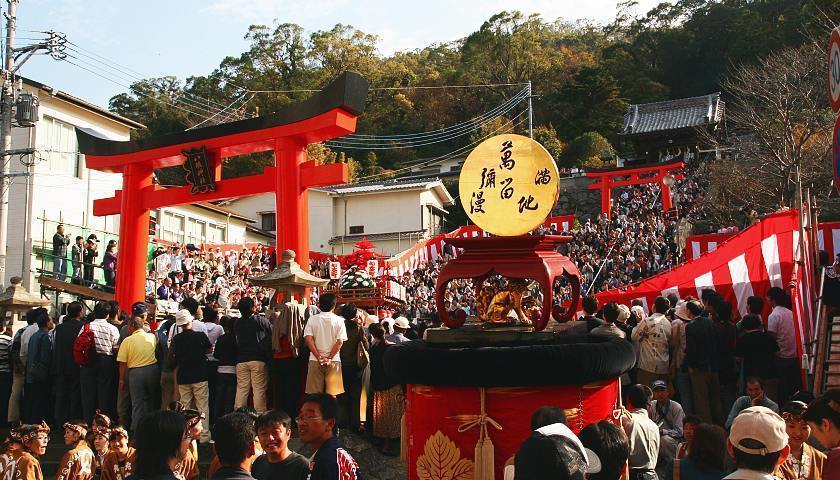 Performances are also staged at a few other locations across the city, for which no tickets are available and people can watch freely. Among them is the plaza of Nagasaki Station, where most groups have scheduled appearances on some of the festival days (in 2019, several groups are scheduled to visit Nagasaki Station on October 7 and one group on October 9). Get there in advance to reserve a good spot. At the station plaza, the action can be viewed from the ground level or from the elevated walkway.
It is also possible to follow the floats and dancers as they walk through the city's districts and pay visits to supporting shops and households during the rest of the day. Festival schedules in Japanese and English are available at tourist information desks and hotels.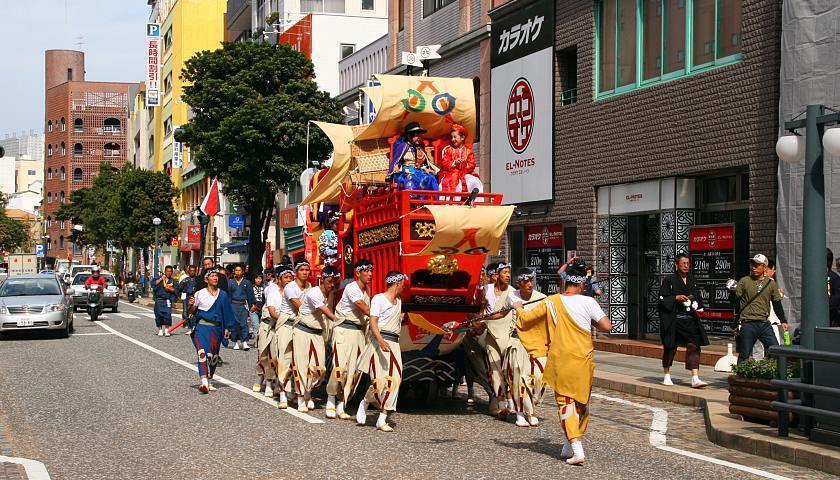 Questions? Ask in our forum.