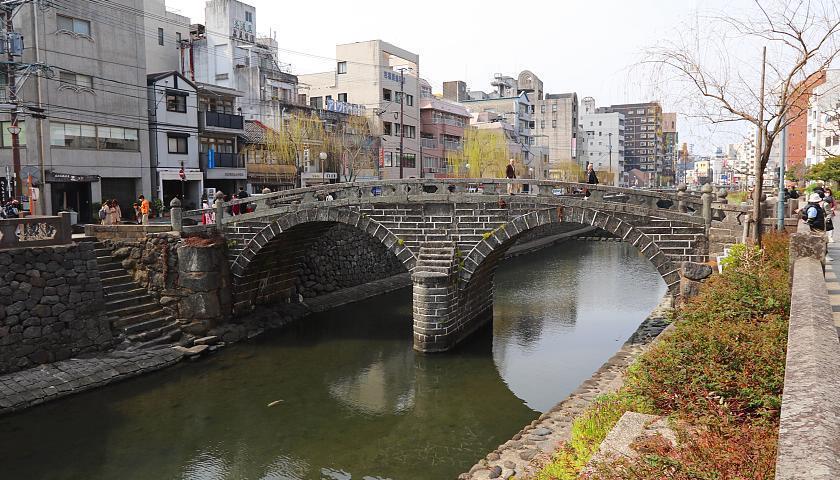 Meganebashi (Šá‹ž‹´, lit. Spectacles Bridge) is the most remarkable of several stone bridges that span the Nakashima River in downtown Nagasaki. The bridge, which gets its name from the resemblance it has to a pair of spectacles when reflected in the river water, is a popular tourist attraction and is designated as an important cultural property.
The bridge was originally built in 1634, its construction overseen by the Chinese monk who would go on to become the resident priest of Kofukuji Temple, which is located a short walk away. The bridge, along with many of the others along the river, was badly damaged by floodwaters in 1982, but has since been repaired with recovered stones.
There is a stone walkway along the river bank that makes for a pleasant stroll with nice views of the water and bridges. The walkway has a tranquil atmosphere and is accessed by steps from street level positioned at various points along the river.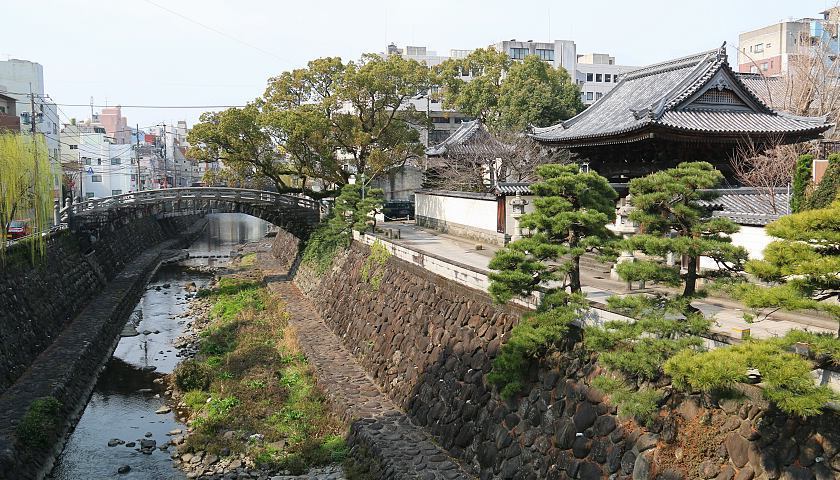 Questions? Ask in our forum.