Nagasaki Chinatown
Shinchi, Nagasaki's Chinatown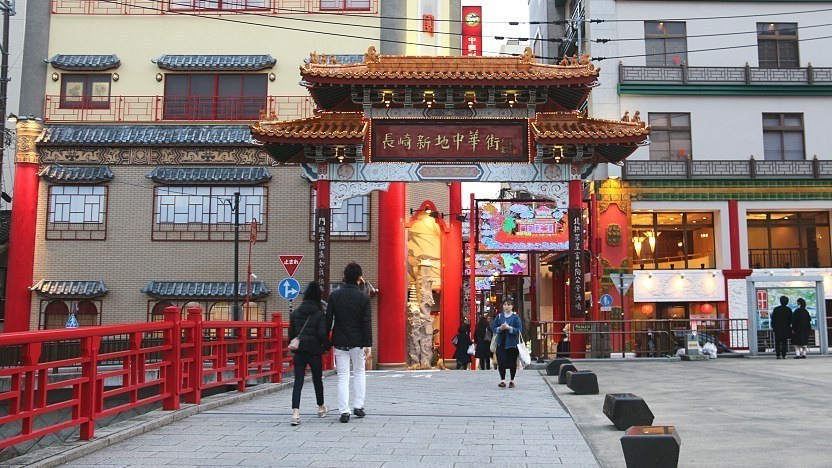 Nagasaki Shinchi Chinatown (長崎新地中華街, Nagasaki Shinchi Chūkagai) is the oldest Chinatown in Japan. The district in downtown Nagasaki stretches over approximately one city block dissected by intersecting lanes and is home to a variety of shops and restaurants. It is the best place to eat Nagasaki's famous, Chinese-influenced dishes, Chanpon and Sara Udon.
Nagasaki was the only major port open to foreign trade during Japan's era of isolation, and the Chinese were the only traders allowed in the city alongside the Dutch. Like Dejima for the Dutch, Chinatown was initially a reclaimed island (hence the name Shinchi, literally "new land") as the place for the Chinese to conduct business. Due to further land reclamation, the district is no longer an island today.
During Chinese New Year, Chinatown becomes the center of the Nagasaki Lantern Festival, a popular event in which thousands of lanterns illuminate the city. Like the lunar New Year, the festival's dates vary by year. It typically takes place during a two week period between late January and early March.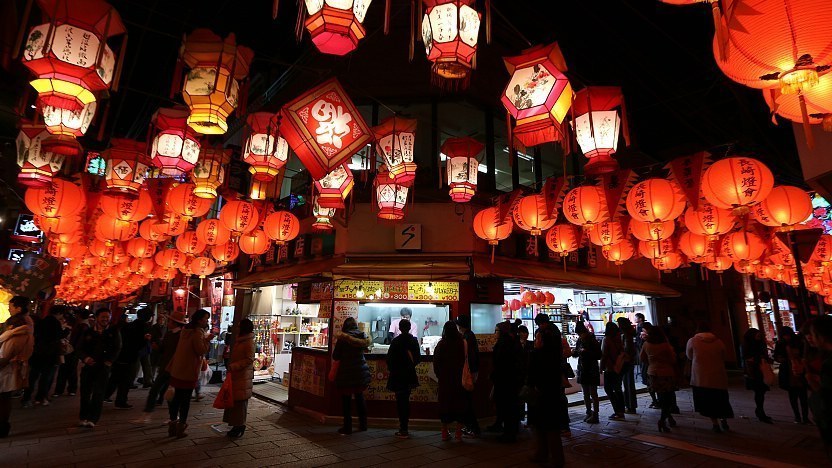 Unlike the Dutch who had to reside and work exclusively on the single island of Dejima, Nagasaki's Chinese traders were initially allowed to move around the city more freely. Later during the Edo Period, however, they were confined to live in a dedicated district surrounded by walls, not far from Shinchi where the trading business continued to be conducted.
Today, this former Chinese settlement (Tojin Yashiki) still features a few buildings reminiscent of its past. A large, recently constructed Chinese-style gate stands at the district's entrance. The neighborhood is tranquil and atmospheric and makes for a nice stroll. It is comprised of narrow lanes with a few, Chinese-style temples and buildings scattered here and there.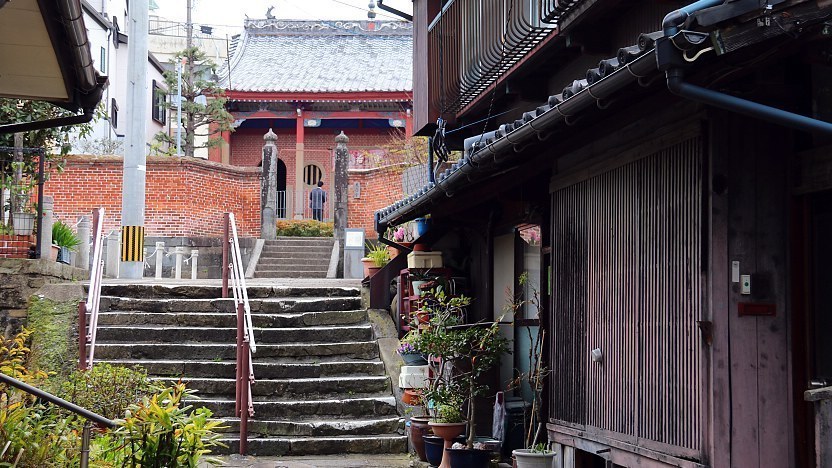 Hours
Restaurants typically open from 11:00 to 15:00 and 17:00 to 21:00
Closed
Varies by restaurant, most are open everyday
Questions? Ask in our forum.