Nagasaki Museum of History and Culture
Well-done museum about the history of Nagasaki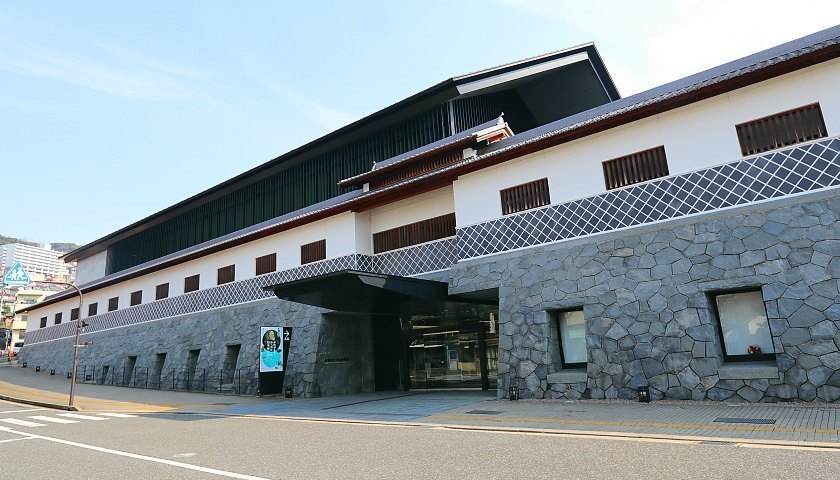 Nagasaki Museum of History and Culture (長崎歴史文化博物館, Nagasaki Rekishi Bunka Hakubutsukan) is a well-executed, modern museum dedicated to Nagasaki's history as one of Japan's major international trading ports. The fairly large, permanent exhibition is spread over two floors and is comprised of various sections, each focusing on a different facet of Nagasaki's rich history.
During the Edo Period the Japanese government adopted isolationism, effectively cutting the country off from the rest of the world. At this time, Nagasaki became one of the only ports where international trade was permitted, namely with the Chinese and Dutch. This temporarily made the city Japan's main window to the outside world and allowed a rich economy, culture and history to flourish.
The museum has a section each dedicated to telling the story of Japan's relationship with its three main trading partners of the era: China, the Netherlands and Korea. The history of these relationships is recounted through the exhibition of artifacts, including tools, art pieces and documents, as well as through diagrams and dioramas depicting trade routes and city districts where foreign traders lived.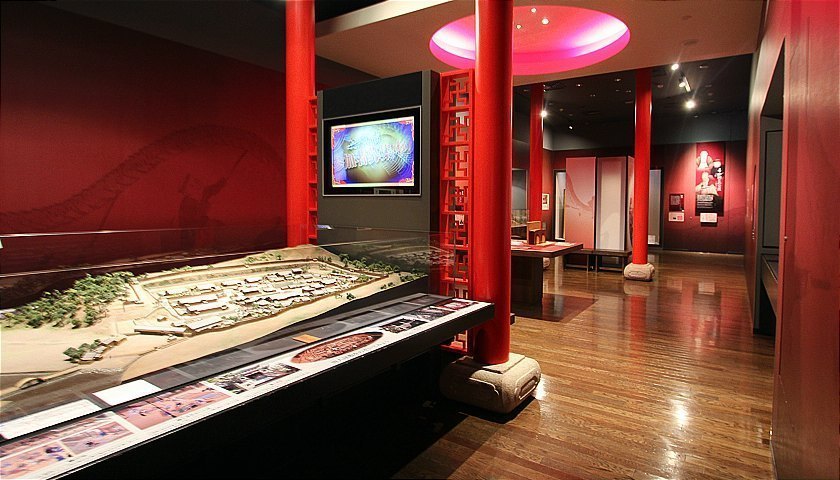 Being one of the only ports open to foreign trade, Nagasaki was controlled directly by the shogun during the Edo Period. A magistrate served as his representative in the city and undertook various duties. One of the museum's most impressive features is the reconstruction of the former Magistrate's Office. This beautiful wing of the museum is done in traditional Japanese style reminiscent of past centuries. In addition to a grand and spacious tatami room where the magistrate received dignitaries, there is also an interrogation room and court where smugglers and other criminals were dealt with.
The museum's other sections include a gallery showcasing arts and crafts influenced by Nagasaki's cosmopolitanism. The collection includes porcelain, lacquerware and blue shell works influenced by both domestic and foreign aesthetics. There is also an exhibition that reveals what life was like in Nagasaki for city dwellers during the height of the port's trading, and a section focusing on the development of technology. Temporary exhibitions are held on the third floor of the museum.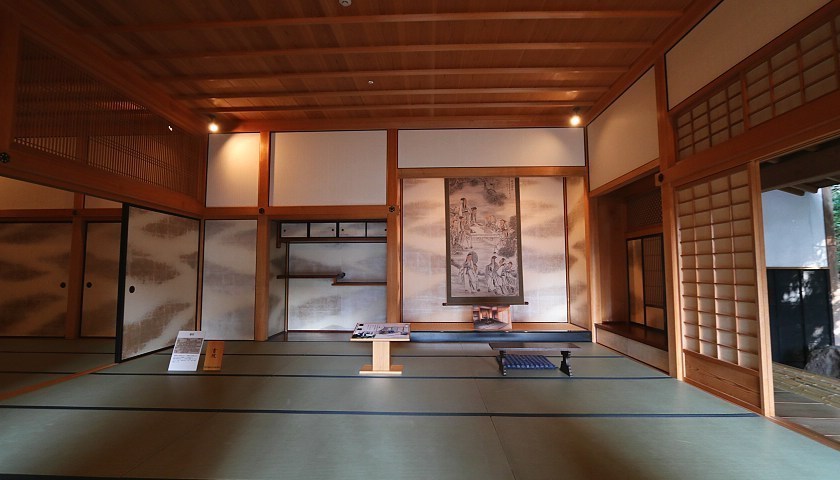 Nagasaki Museum of History and Culture is located a 15 minute walk from Nagasaki Station or a five minute walk from Sakuramachi tram stop on line 3, one stop from Nagasaki Station.
How to get to and around Nagasaki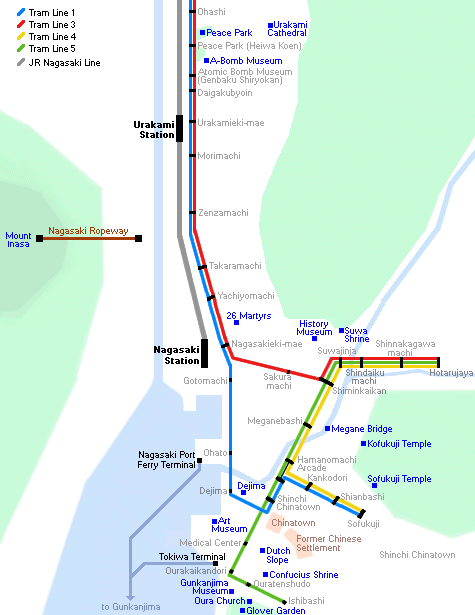 Hours
8:30 to 19:00 (until 18:00 from December to March); admission ends 30 minutes before closing
Admission
630 yen (permanent exhibition)
Separate, varying fees for temporary exhibitions
Questions? Ask in our forum.