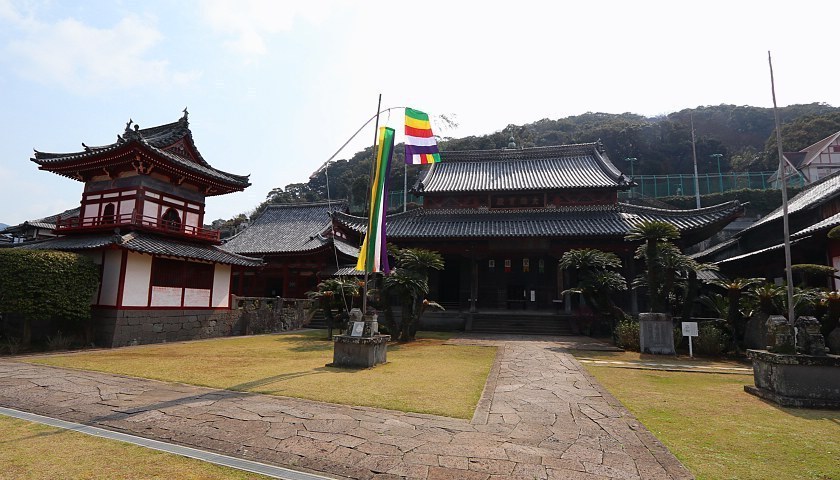 Kofukuji Temple (‹»•ŸŽ›, Kōfukuji) is the oldest and one of the most important Chinese-founded temples in Nagasaki. Located in the city's Teramachi ("Temple Town") district, it is the birthplace of the Obaku school of Zen Buddhism in Japan and has many interesting features.
The temple was established around 1620 by a Chinese monk at a time when large numbers of Chinese merchants were coming to Nagasaki to trade. The complex was originally set up as a place to pray for safe sea travel for the merchants, and the construction is heavily influenced by Chinese architectural styles, making it feel different to other temples in Japan.
The temple grounds contain a number of buildings, including the main hall, originally built in 1632, which serves as a fine example of Chinese-style architecture of the time. A celebrated, large glass lantern imported from China, hangs from the roof of the main hall. There are various other interesting halls and structures around the grounds with explanatory signs in English.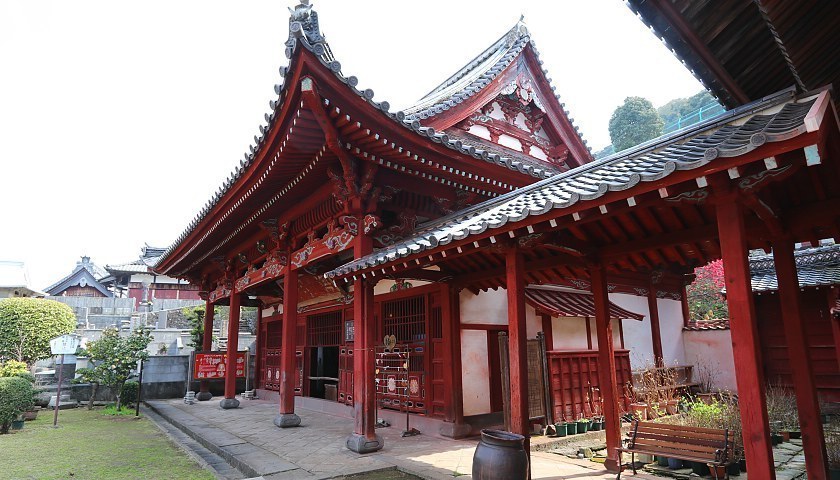 Questions? Ask in our forum.