Nagasaki Prefectural Art Museum
Housed in an interesting building by Kuma Kengo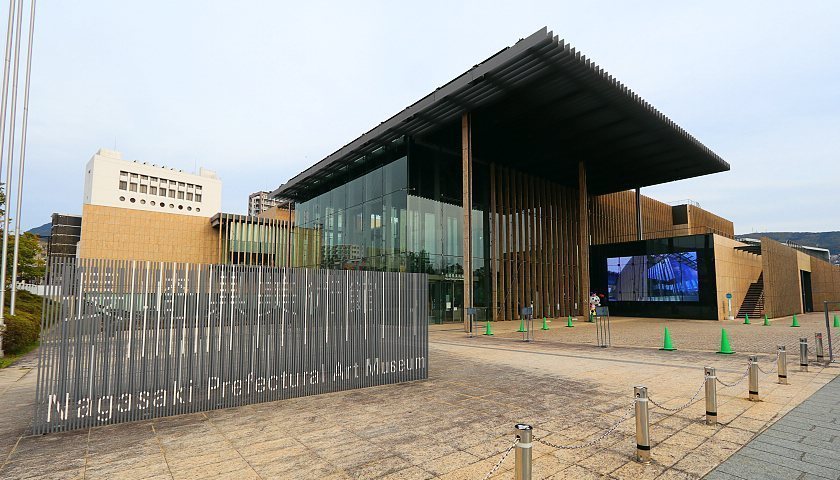 The Nagasaki Prefectural Art Museum (長崎県美術館, Nagasaki-ken Bijutsukan) is a modern and spacious complex attractively located by the port of Nagasaki. The museum, which was designed by famous architect Kuma Kengo, opened in 2005 and contains permanent collections of art related to Nagasaki as well as a large collection of Spanish art. In addition, it also hosts temporary exhibitions.
Made using glass and rock, the museum is airy and bright and contains multiple exhibition galleries. The Suma Collection features Spanish art ranging from medieval to contemporary works and contains pieces from legendary artists including Picasso. It is named after Suma Yakichiro who started the collection while serving as a diplomat in Spain during the 1940s. Another collection is dedicated to art relating to Nagasaki, including works produced by local artists.
One more appealing feature of the museum is its roof garden. The garden is made up of lawn space separated by a paved walkway. There are also a couple of seating areas with nice views of the port and city. The roof garden can be accessed from both inside and outside the museum, meaning that it is not exclusively open to museum patrons.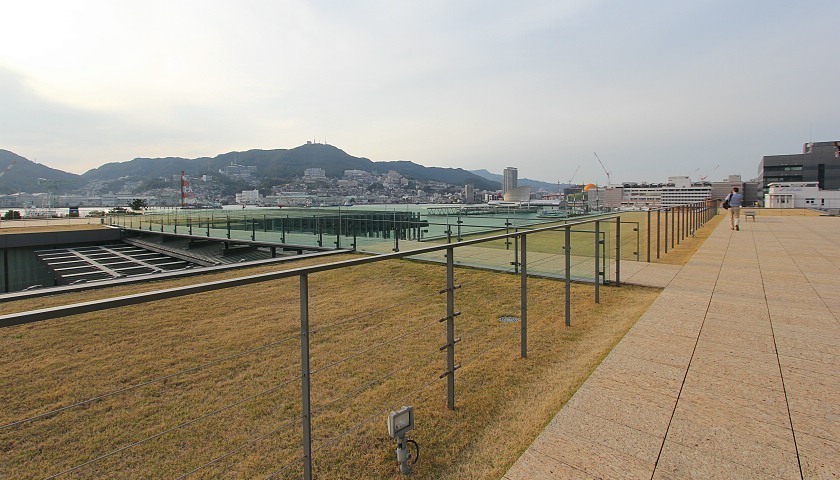 The Nagasaki Prefectural Art Museum is located a five minute walk from both the Dejima tram stop (5 minutes from Nagasaki Station) and the Medical Center tram stop.
How to get to and around Nagasaki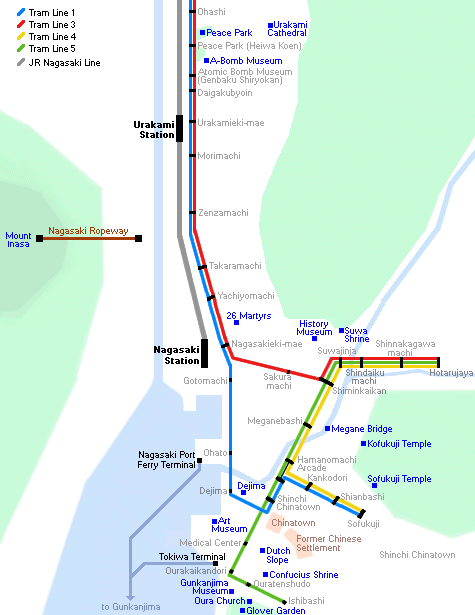 Admission
420 yen (permanent exhibition)
Separate, varying fees for temporary exhibitions
Questions? Ask in our forum.