Twenty Six Martyrs Monument
Dedicated to 26 Christians that were executed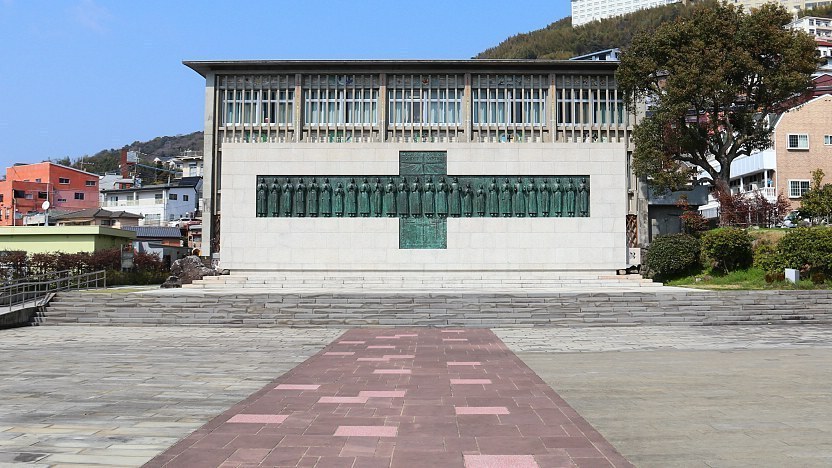 The Twenty Six Martyrs Monument and adjacent museum (二十六聖人記念館, Nijūroku Seijin Kinenkan) in Nagasaki are dedicated to the twenty six Christians who were executed here on February 5, 1597. They included both foreign missionaries and Japanese laymen. Missionary activities were prohibited at the time, and Japan's ruler Toyotomi Hideyoshi staged the execution as a warning.
The monument is located in a small park on a hill not far from Nagasaki Station and offers nice views over the city. A straight red line runs from the monument across the park's plaza in the direction of the Oura Church on the opposite side of the city. Oura Church is also dedicated to the 26 martyrs.
The museum behind the monument is devoted to the memory of the martyrs and to Christianity in Japan in general. Its interior is reminiscent of a church with stained-glass windows, making for atmospheric viewing of the exhibits. On display are artifacts related to Christianity in Japan, including old documents, statues and jewelry. Explanations of many of the pieces are in English.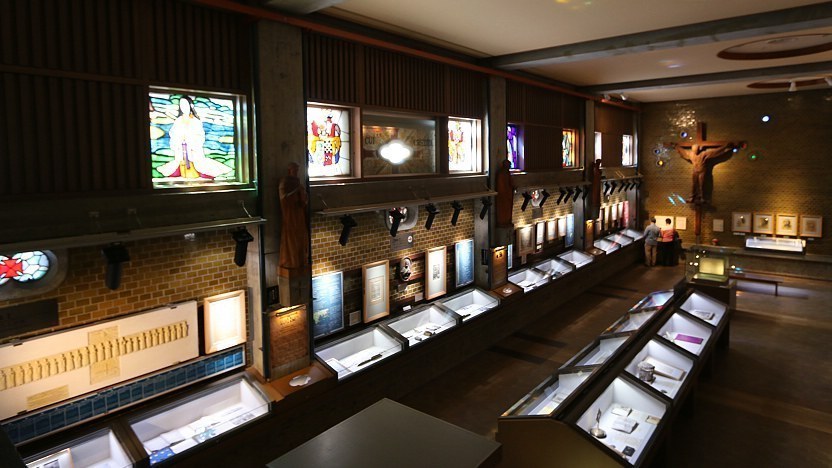 Twenty Six Martyrs Museum
Closed
December 31 to January 2
Typical Visit Duration
15-30 minutes
Questions? Ask in our forum.