Fukuoka: Blossoms Opening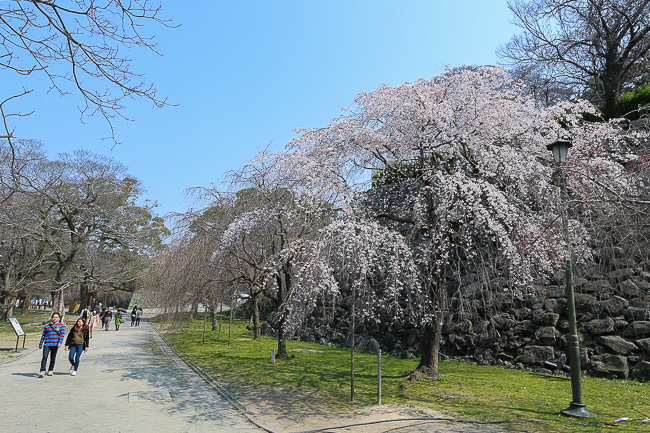 Today I find myself in Fukuoka in Kyushu Prefecture. It has been ten days since the cherry blossom season was declared open on March 19 in the city, but development from opening to full bloom is progressing slowly in the city, and the cherry trees I saw today were still a few more days from reaching their peak. The weather for the next few days is forecast to be warm and that should encourage the flowers to bloom. I expect the cherry blossoms to reach their peak by the end of this week, and the coming weekend to be the best time to view them. Other cities that started their cherry blossom season today includes Oita and Shimonoseki cities, rounding up all the major cities in Kyushu.
I started my day at Fukuoka Castle Ruins (Maizuru Park) with warm weather and blue skies. There are about a thousand cherry trees planted on the grounds of the castle grounds and many of the flowers on the trees were taking their time to open fully. Nonetheless, it was still pleasant to stroll around the grounds, enjoy the weather and the more advanced cherry trees that had blossomed faster. The main castle keep will be illuminated from 18:00 to 22:00 until April 3, and note that there is a charge of 300 yen after 18:00 (but free to enter before that).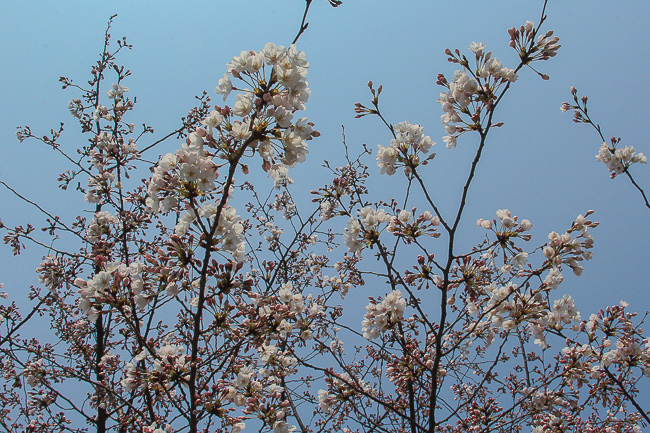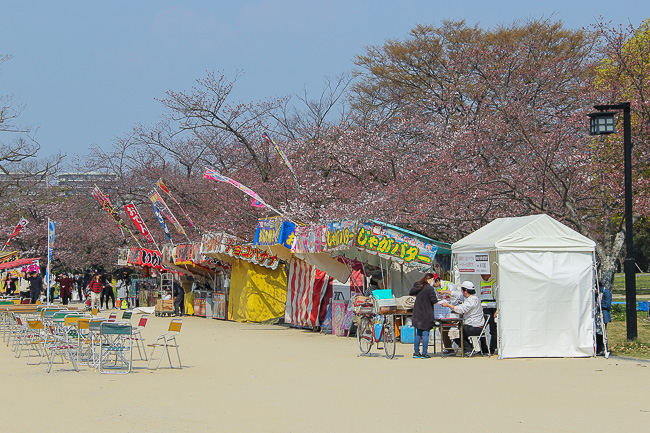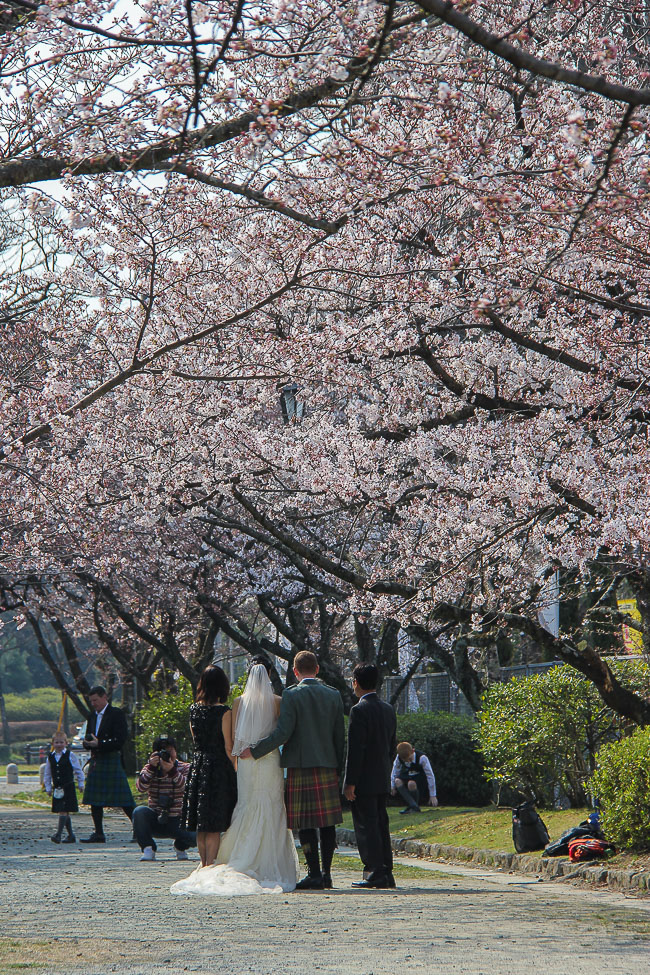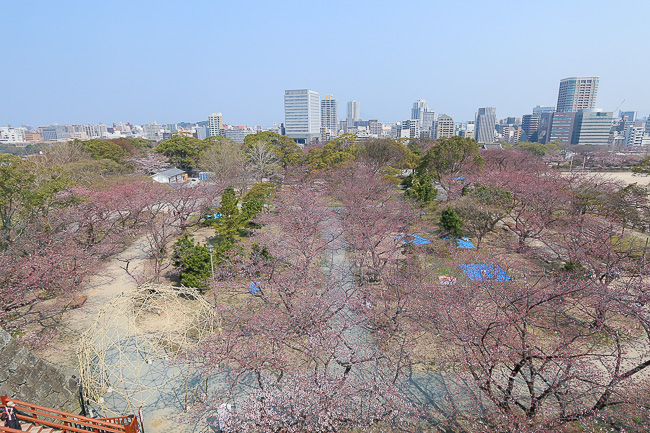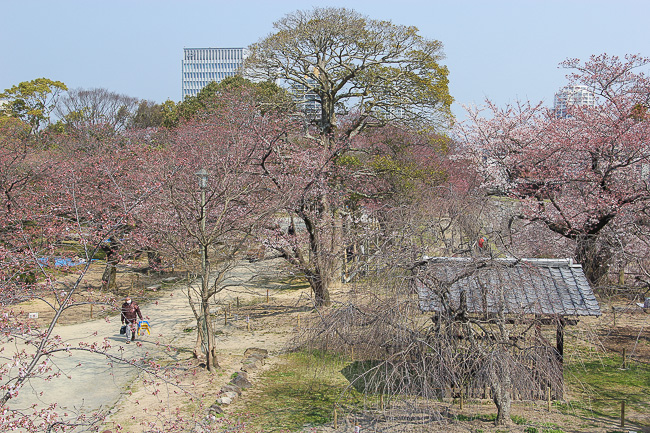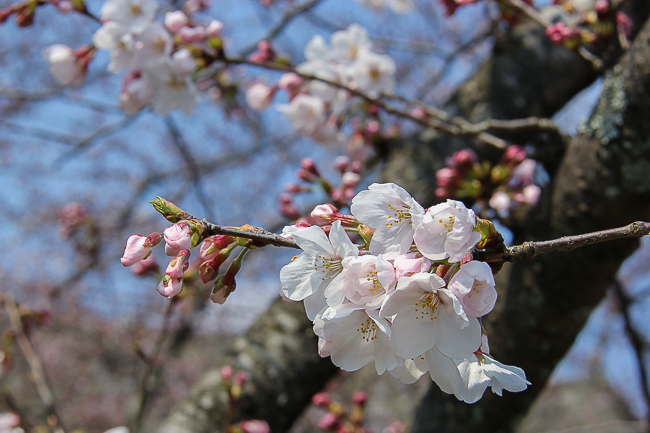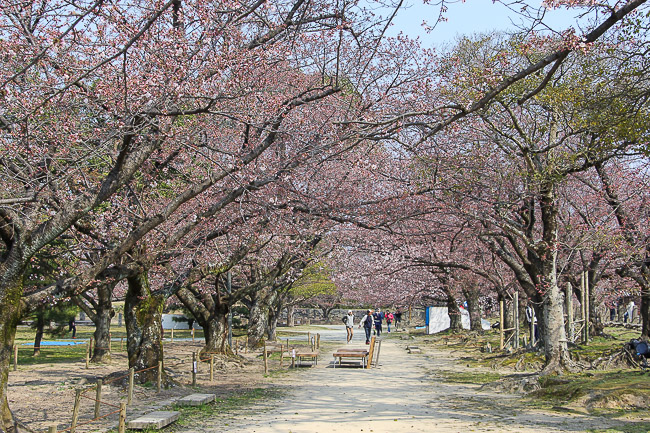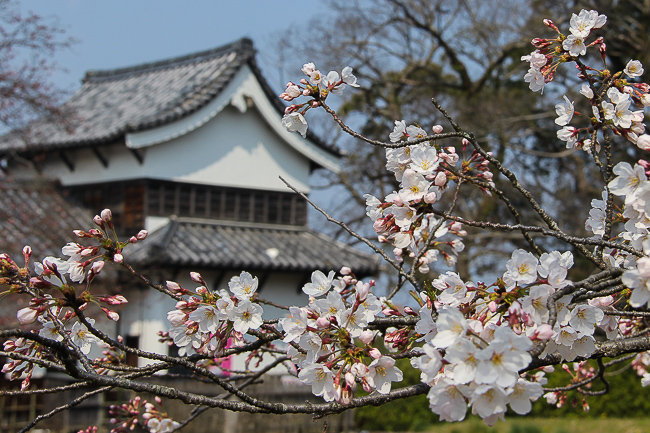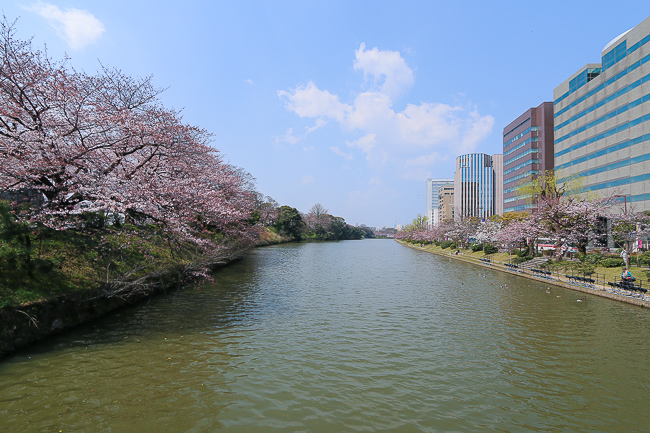 My next stop was Uminonakamichi, a large park in Fukuoka. I took the train there from Hakata Station and the tracks run along the beach for part of the way. The family oriented park is relatively huge with lots of different activities for everyone, including a water park, a zoo, numerous playgrounds, a putter golf area, and of course, lots of flowers and greenery. Rental bicycles can be found near the different entrances to the park, but I was a little unfortunate as there were none left at any when I was there (I'm pretty sure the good weather had something to do with it!) The cherry trees were still mostly in buds, but there were lots of other seasonal flowers in bloom to see. As I walked through the park, I saw lots of families enjoying the good weather and many of them were picnicking near flower fields and under pockets of slightly bare cherry trees.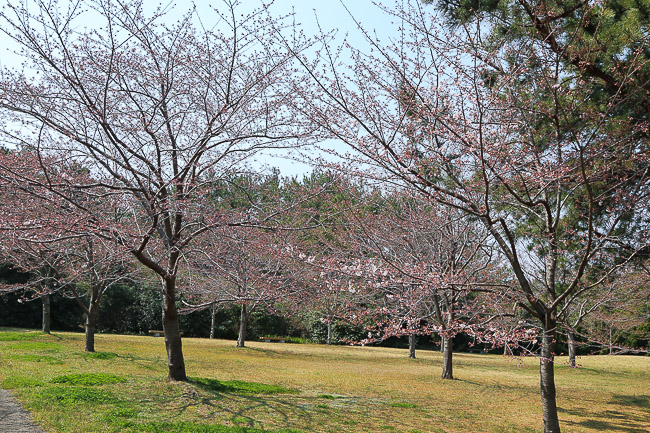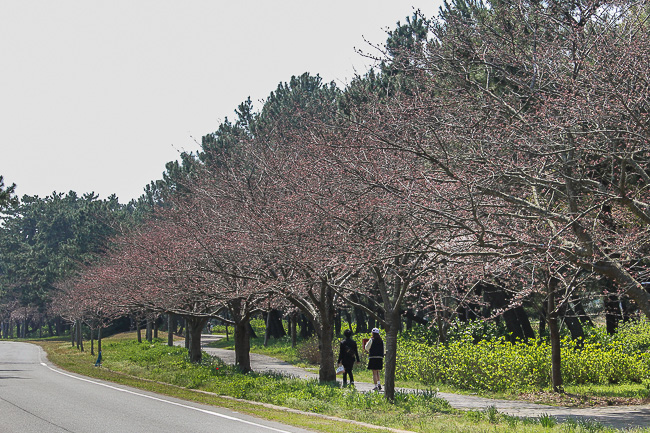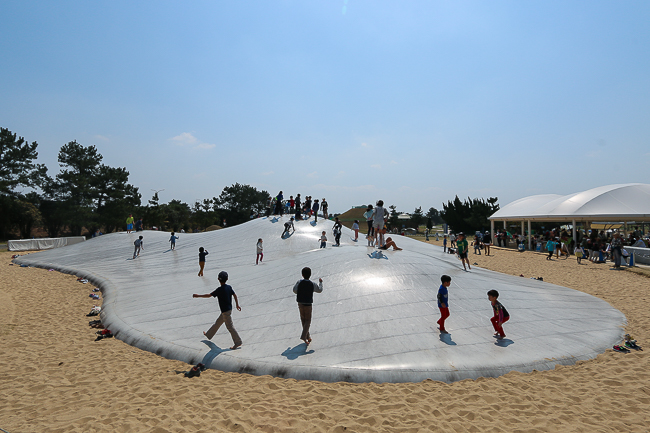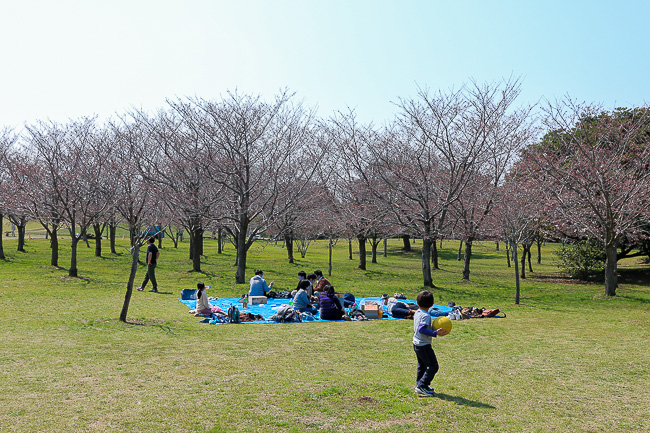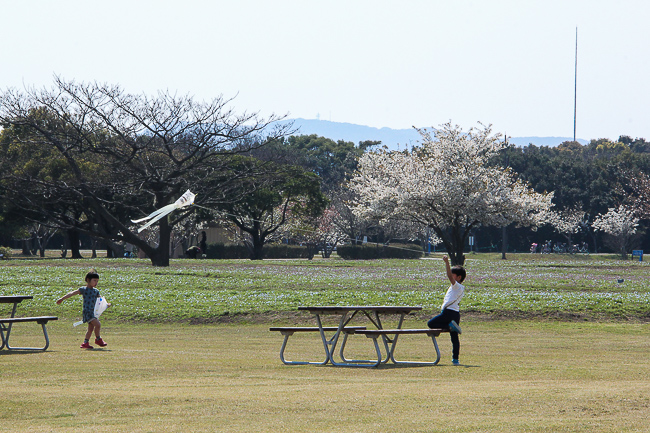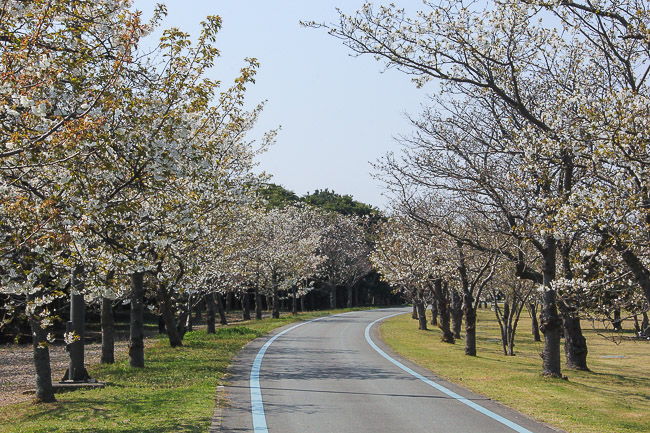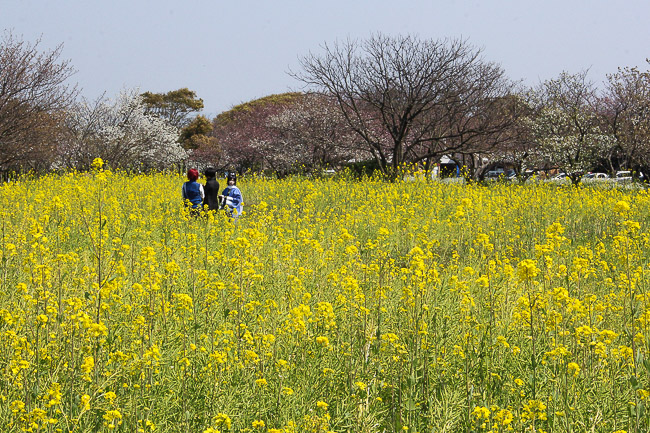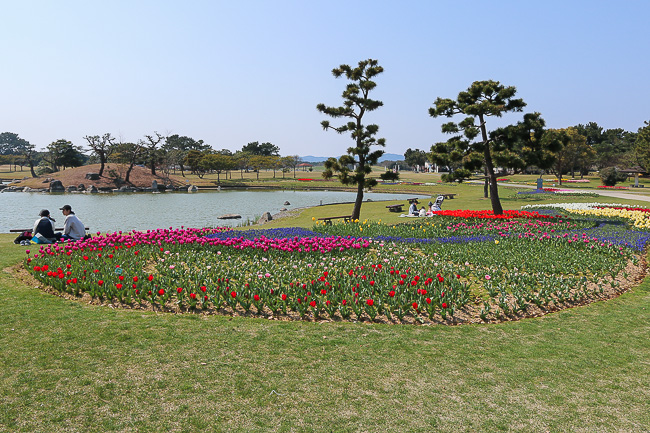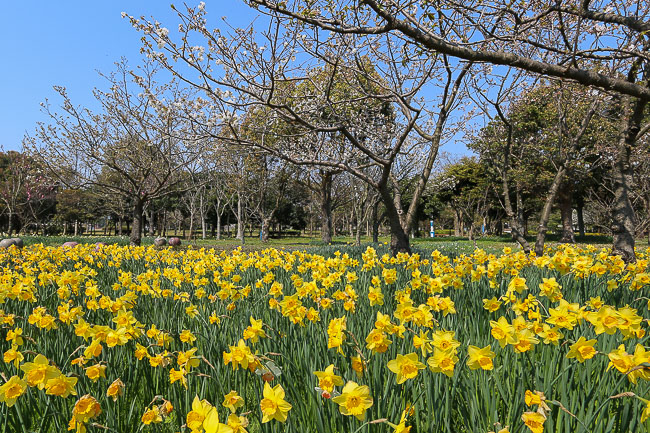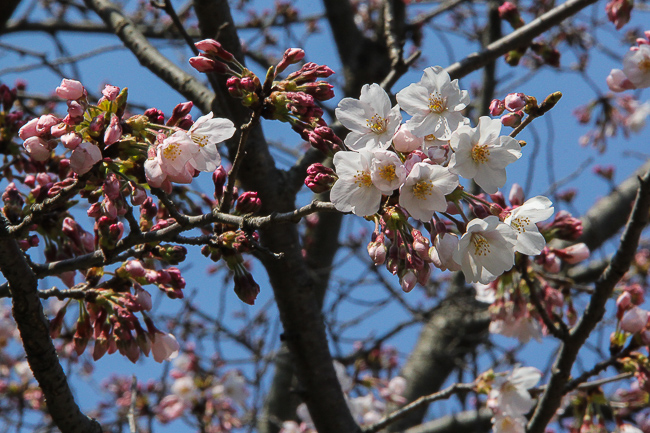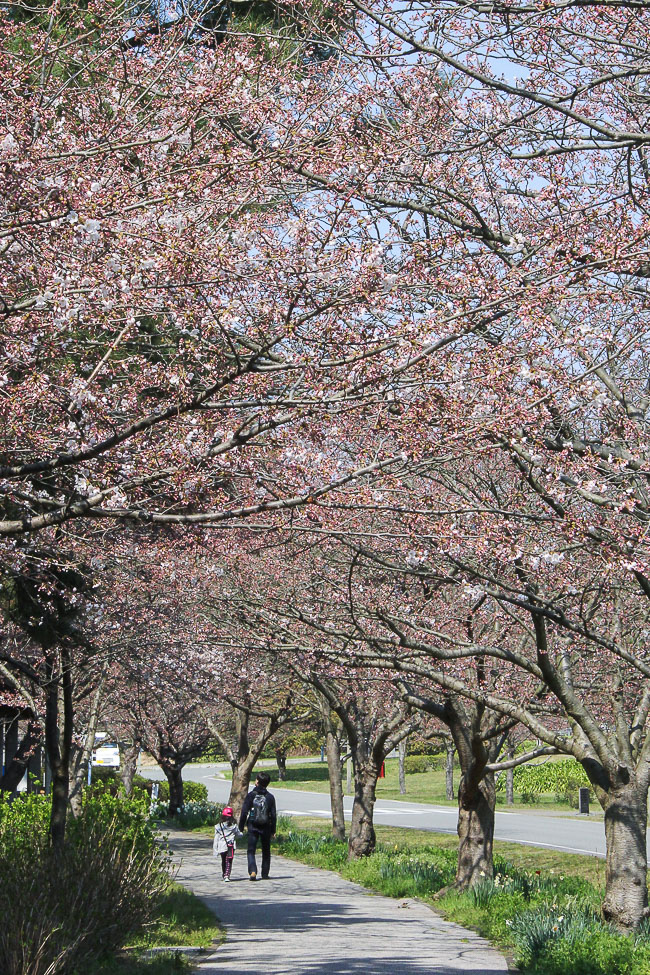 Questions? Ask in our forum.