Cherry Blossoms 2010: Kyoto Report (3/27)
Cherry Blossom Report 2010
by japan-guide.com
This is the official japan-guide.com cherry blossom report for 2010. Please visit also our guide to cherry blossoms for more general information about cherry blossoms and this year's forecasts and our schedule of upcoming reports.
2010/03/27 - Kyoto Report
by schauwecker
Temperatures in Kyoto have been unseasonally low in recent days with daytime highs six degrees below the average. As a result, the cherry blossoms have made almost no progress since my first report to the city four days ago. This morning I checked out the blossoms in Kyoto Gyoen, along Okazaki Canal, in Maruyama Park and around Kiyomizudera.
Kyoto Gyoen (Kyoto Imperial Park)
March 27, 2010 - full bloom
Shortly after 7am, I arrived at Kyoto Gyoen, the large public park that encloses Kyoto Imperial Palace and the first stop along my reporting route today.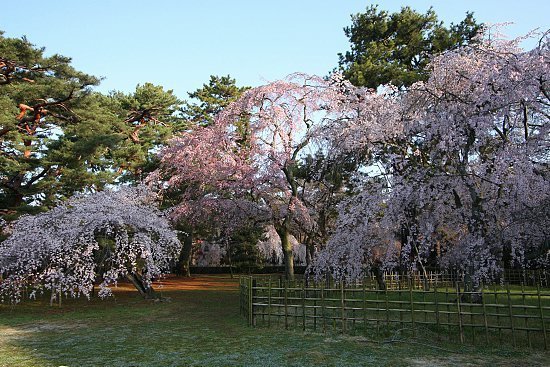 The best place for cherry blossom viewing in Kyoto Gyoen is around Konoe Pond in the northwestern corner of the park, where there are several dozen weeping cherry trees. Many of the trees are currently in full bloom and attracted a surprising number of photographers even at that early time of the day.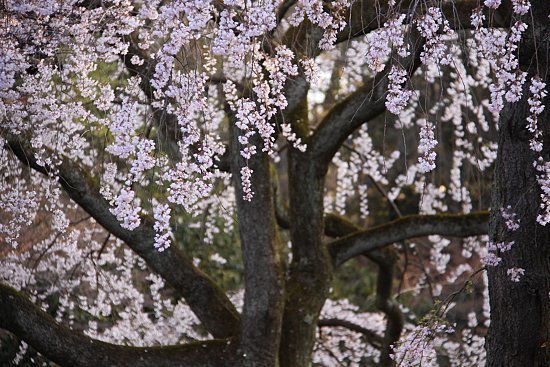 Aside from the weeping cherry trees, which are currently in full bloom, there are several later blooming weeping cherry trees near Konoe Pond, which have not started to open their blossoms yet, but should be providing continued hanami opportunities for the coming two weeks or so.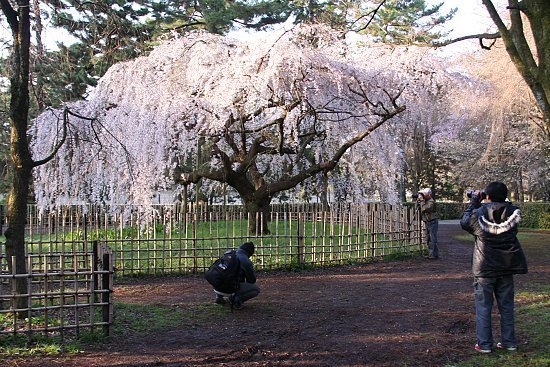 There are a few other cherry trees found here and there around the spacious Kyoto Gyoen, but most of the Somei Yoshino trees have only just started to open. And a small grove of peach trees with their glossy, almost artificial looking blossoms, is nearing the end of its flowering season.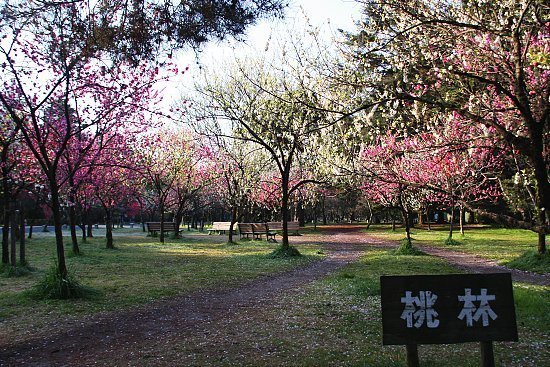 Okazaki Canal
March 27, 2010 - opening (10-50%)
The cherry blossoms, which line Okazaki Canal near Heian Shrine, are at a little advanced state with only about ten percent of the blossoms opened. Later during the season, the cherry blossoms can be enjoyed from boat cruises from the water, but full bloom is probably not going to take place before later next week.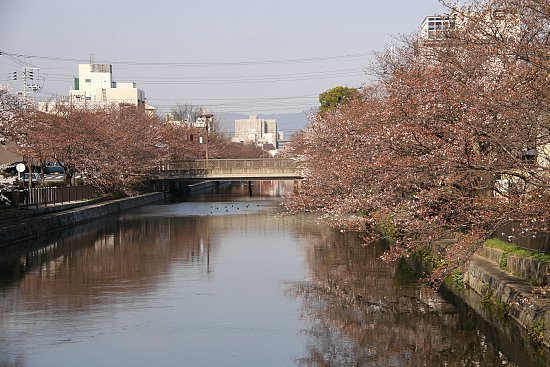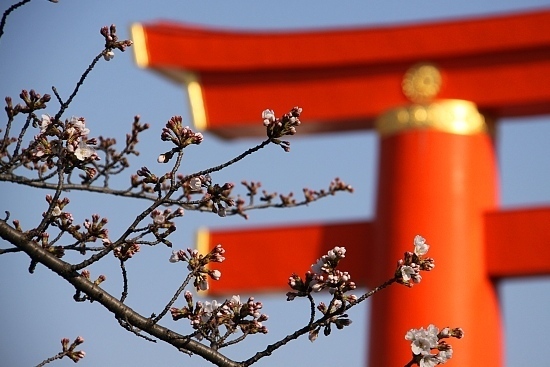 Maruyama Park
March 27, 2010 - opening (10-50%)
While the cherry blossoms have only little advanced since my last visit four days ago, hanami activity has considerably increased due to better weather and the fact that it was weekend. Most of the best spots in the park's central area were already reserved by the time of my visit around 8am.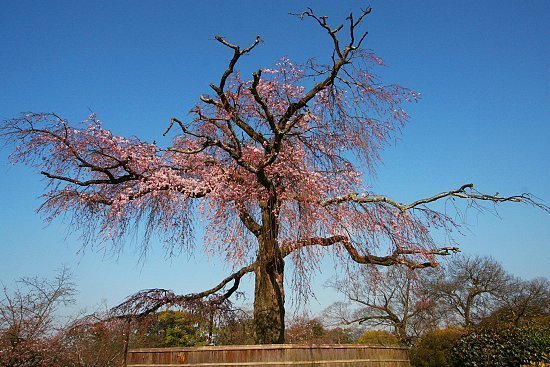 The park's central weeping cherry tree, which follows a slightly earlier schedule than the Somei Yoshino trees, has progressed just a little bit and now seems to have about half of its blossoms open. The Somei Yoshino trees, on the other hand, still hover around the ten percent mark.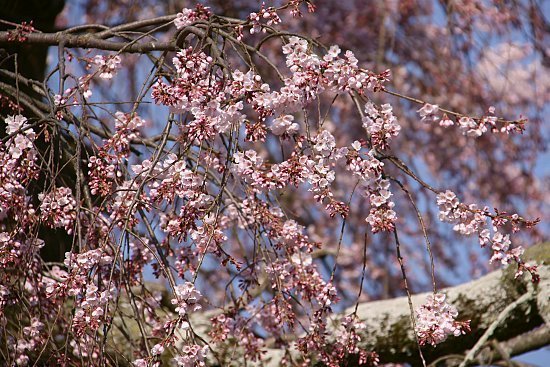 Under normal circumstances, Kyotoites and visiting tourists should be able to enjoy full bloom at Maruyama Park around next weekend.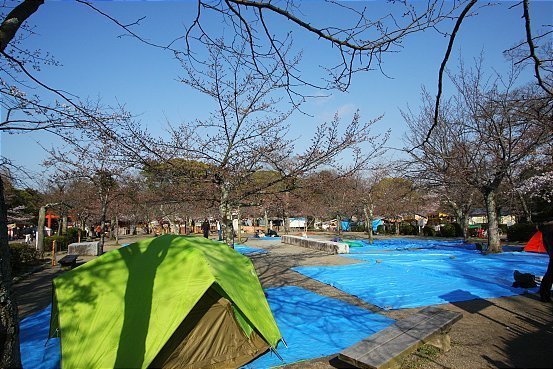 Kiyomizudera Temple
March 27, 2010 - opening (0-10%)
The situation looked similar at Kiyomizudera, where cherry trees have only around ten percent of their blossoms opened. Currently in full bloom, however, is the weeping cherry tree that spreads its branches over the stairs of the Sannenzaka Slope along the approach to Kiyomizudera.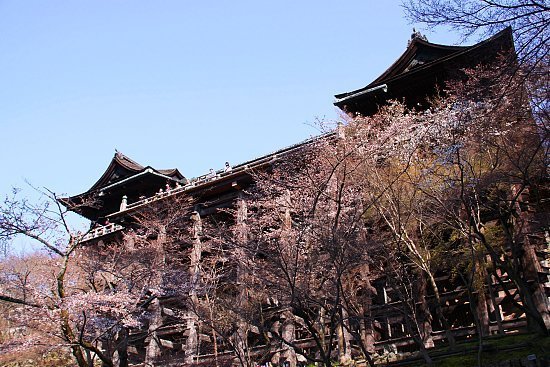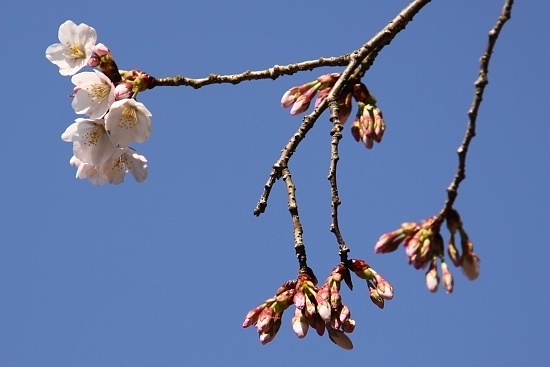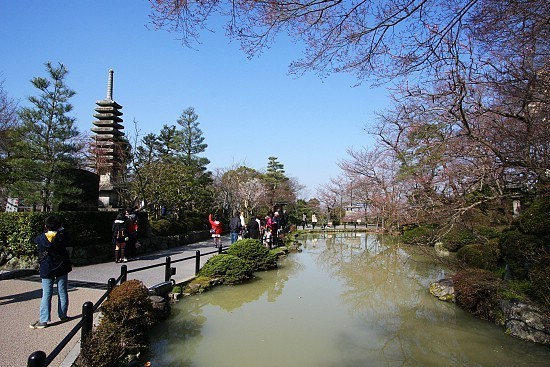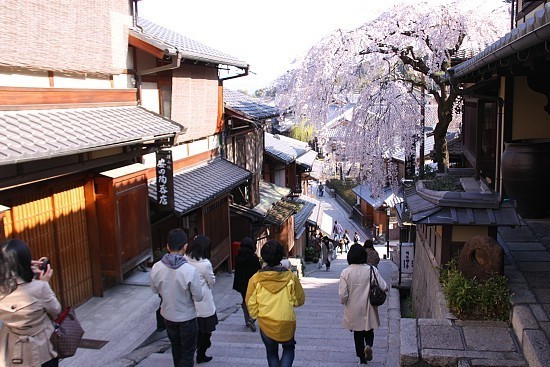 Questions? Ask in our forum.