When do the cherry blossoms bloom?
When do they bloom?
The largest factor in determining the timing of the cherry blossoms is geographical location. Generally, the milder the climate, the earlier the blossoms open.
On Japan's southern, subtropical islands of Okinawa, cherry blossoms open as early as January, while on the northern island of Hokkaido, they bloom as late as May. In most major cities in between, including Tokyo, Kyoto and Osaka, the cherry blossom season typically takes place in early April.
Furthermore, the blooming time of cherry trees differs from year to year depending on the weather. If the weather during the months and weeks preceding the cherry blossom season is mild, blossoms will open early. If it is cold, blossoms will open later. From year to year, the start of the blooming season typically varies by plus/minus one week, but larger deviations are also possible.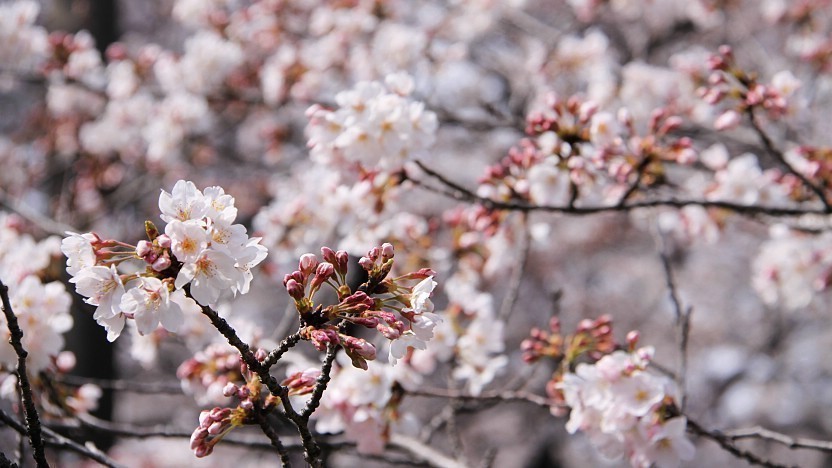 How long do they bloom?
The cherry blossom season is relatively short. Full bloom (mankai) is usually reached within about one week after the opening of the first blossoms (kaika). Another week later, the blooming peak is over and the blossoms are falling from the trees. Strong wind and rain can cut the blooming season even shorter.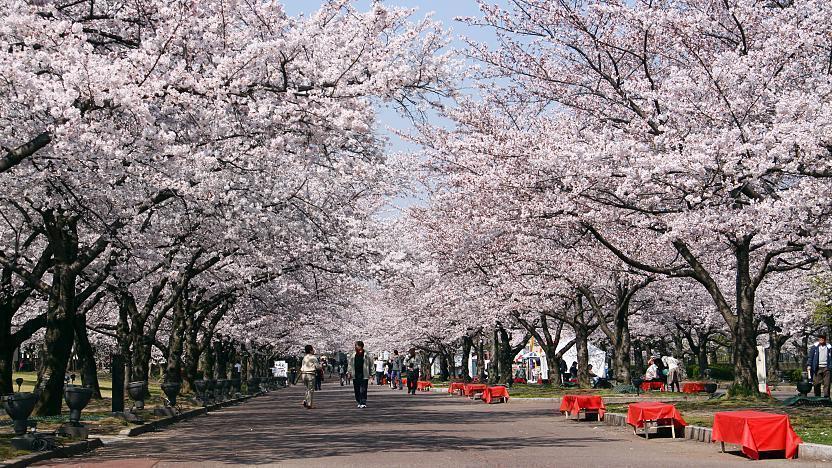 Cherry blossom forecasts
Every year, weather services and the media, including japan-guide.com, closely follow the so called "cherry blossom front" as it slowly moves northward. Note that the front generally indicates the opening of the first blossoms (kaika) rather than the arrival of full bloom (mankai).
Of course, not every tree in a city opens on the same day, as trees in shadowy places, for example, can bloom several days later than trees in sunny places. For this reason, a representative sample tree is selected to define the date of kaika (the opening of the first blossoms) for a whole city. In Tokyo, the sample tree is located at Yasukuni Shrine.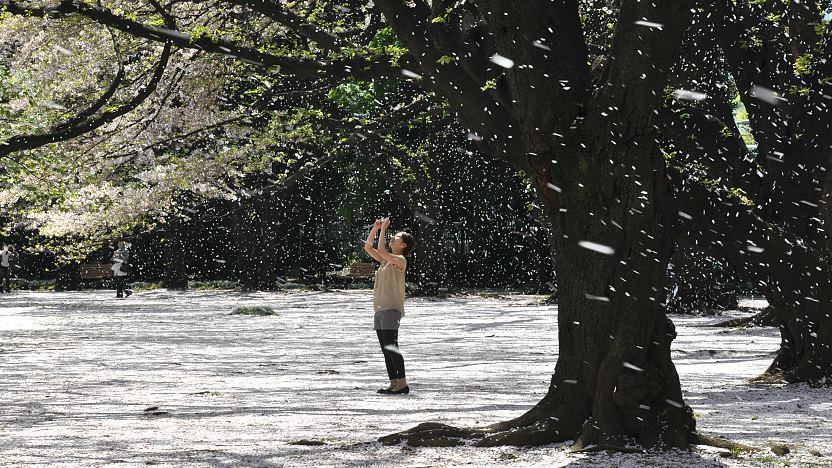 Average blooming dates
The table below lists the average dates on which cherry trees open their first blossoms and reach full bloom for selected cities. Remember that the timings can vary a lot from year to year.
Source: Japan Weather Association - dates refer to Somei Yoshino cherry trees.
Questions? Ask in our forum.