Himeji: Petals Starting To Fall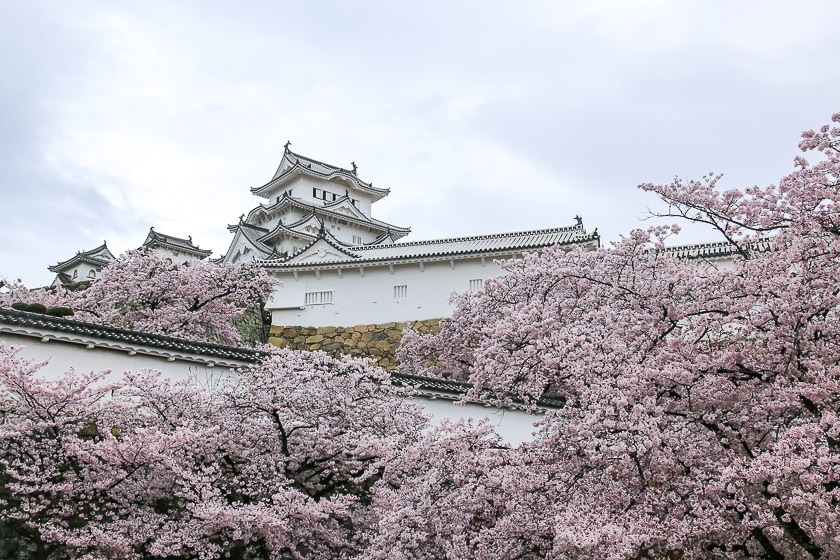 We are now in mid April, and almost all of the cities in the regions of Kyushu, Shikoku, Chugoku, Kinki, Chubu and Kanto reached full bloom (mankai). Today's rain and strong winds would have caused the petals fall in many of the cities, marking the start of the beginning of the end. However, all is not lost even if the petals have started falling, and is in fact, one of my favorite stages of the sakura season.
Warmer temperatures are forecast from tomorrow and blue skies are set to return till the end of the week. Today's inclement weather did not wipe out all the blossoms completely and the flowers should remain good to see through the end of the week even if their petals have started falling. Hanafubuki, or a petal blizzard, is an experience not to be missed especially when you are enveloped in a swirling mess of pink petals.
Joe and Andrew were in Tokyo and Kyoto respectively yesterday and reported that the flowers were at full bloom, with some petals starting to fall. I believe that today's terrible weather did not destroy all the blossoms and there should still be enough flowers to see over the next few days before they start looking patchy.
Today, I headed to Himeji Castle, one of Japan's most spectacular castles. The castle interior was reopened to the public in 2015, after extensive renovation works on the roof and walls that took several years. The cherry trees on the castle grounds were all at full bloom when I was there this morning, but the bad weather had also caused petals to start falling. However, there were still lots of open flowers on the trees making for a great cherry blossom viewing (hanami) stroll in the castle grounds. The castle has a illumination event during the cherry blossom season, but the event concluded on April 9 this year.
It was my first time to enter the castle and I was amazed at all the space in the castle as well as the very spacious castle grounds. The observation deck at the top of the main keep offers views of the castle grounds and its surroundings, giving one a bit of an insight into the layout of a castle town.
Cherry trees at Himeji Castle can be found in both the free and paid areas. The Senhimebotanen Garden and the Sannomaru grounds are in the free area and have lots of cherry trees. There were no picnickers when I was there due to the bad weather, but I expect them to return when the sun comes out. Inside the paid area, the Nishnomaru grounds have lots of cherry trees which can also be viewed from inside the enclosed corridor. This week is probably the last chance to see the cherry trees in Himeji Castle at their best before there are more petals on the ground than on the trees.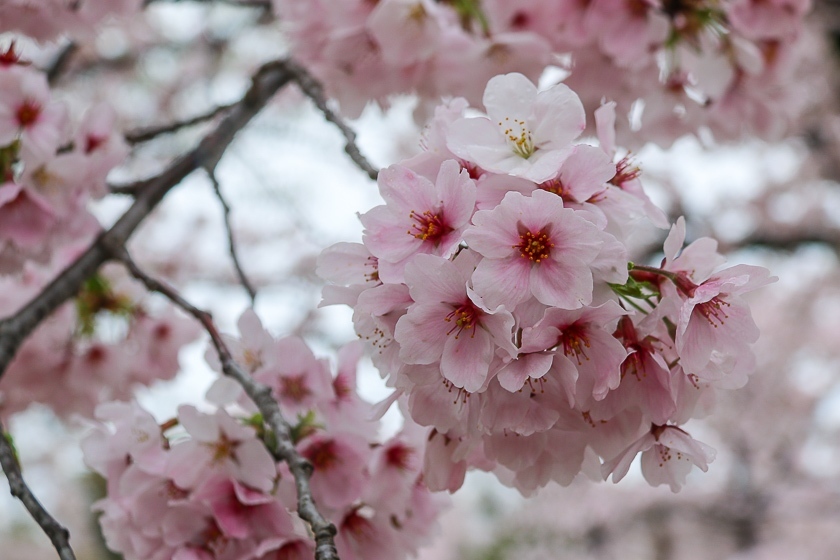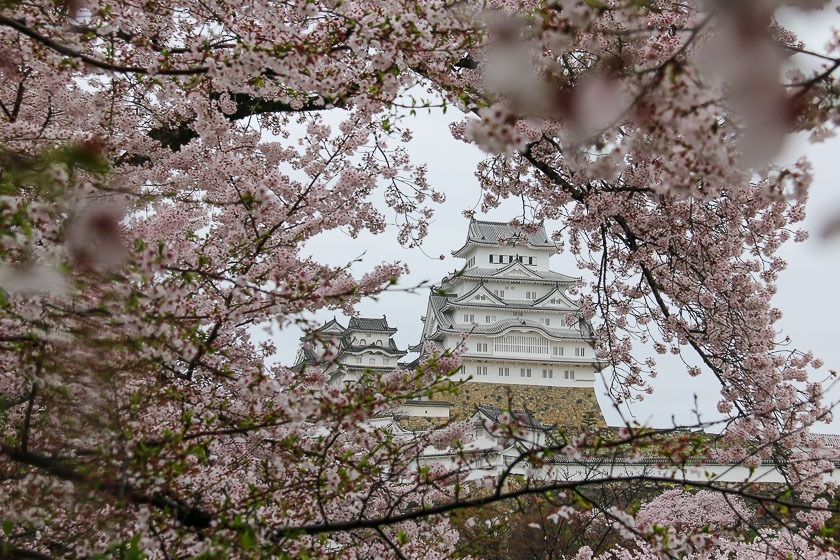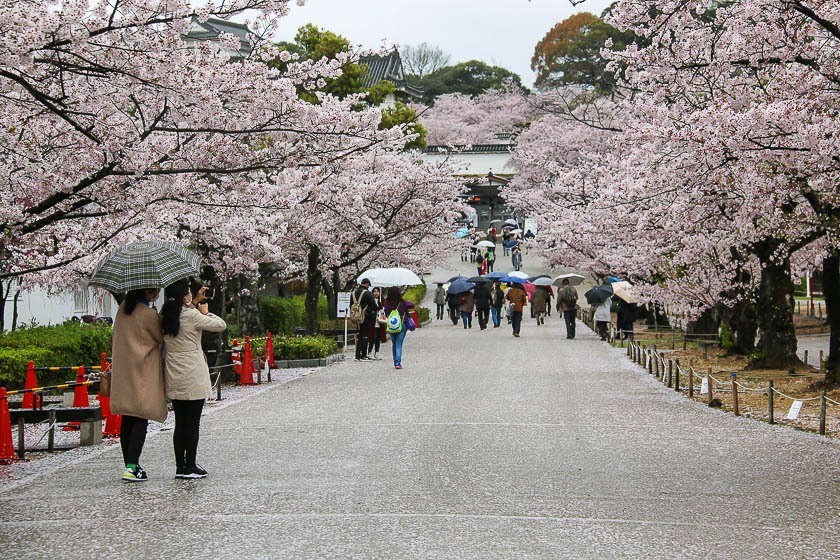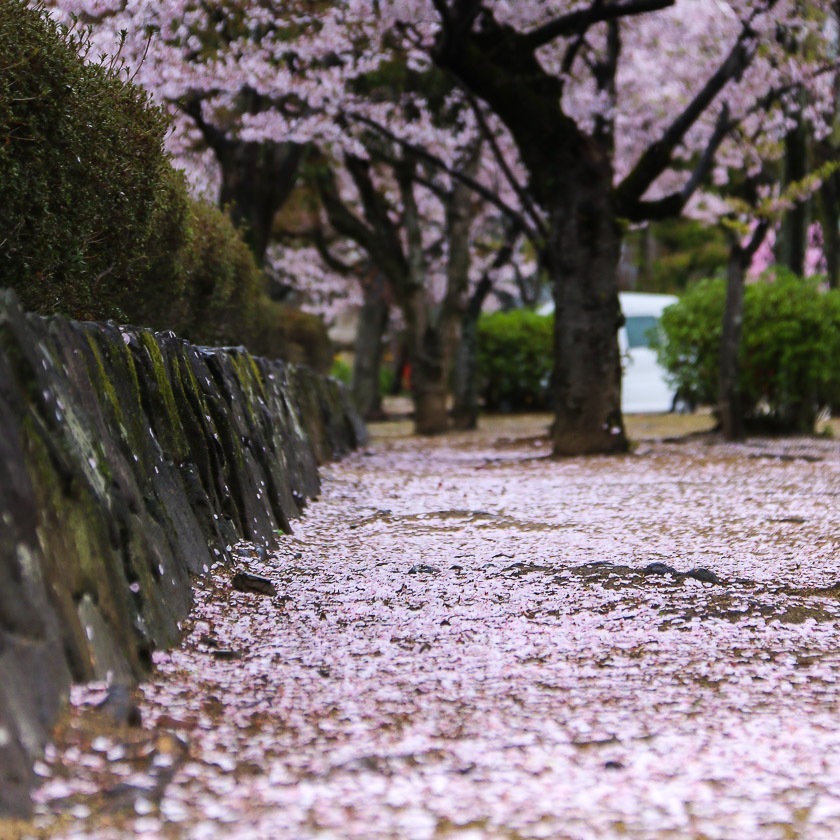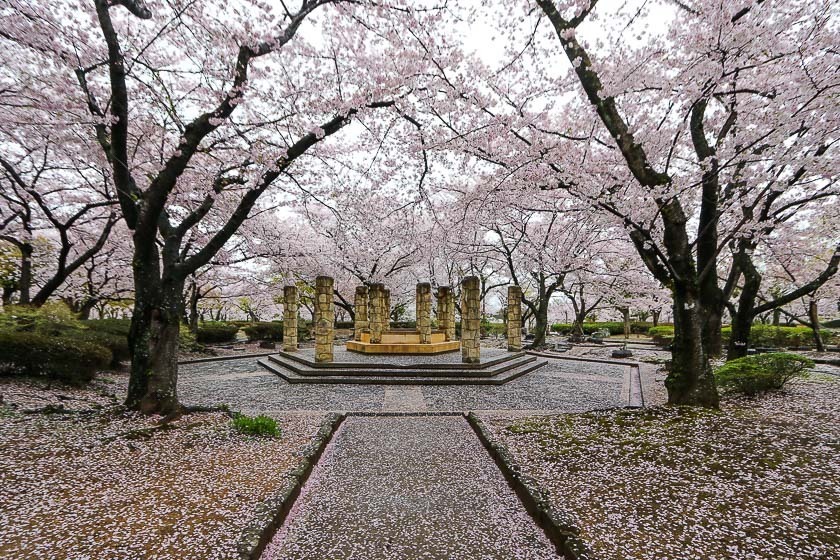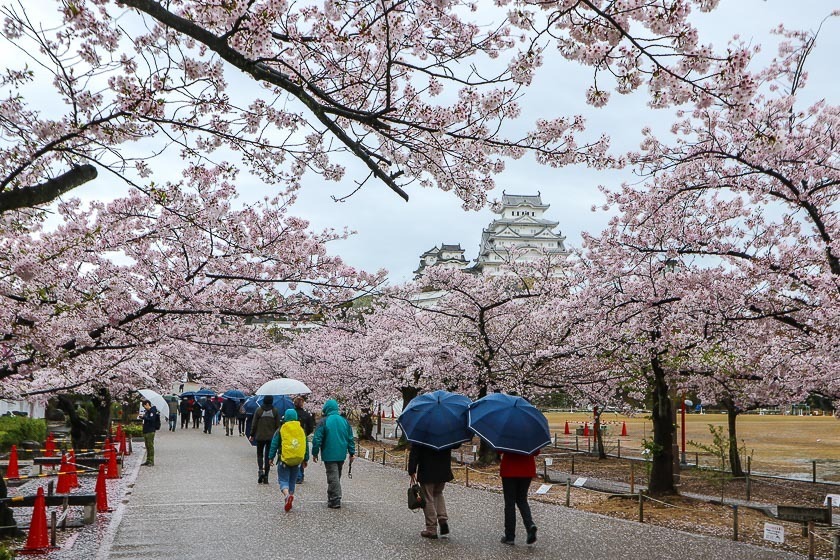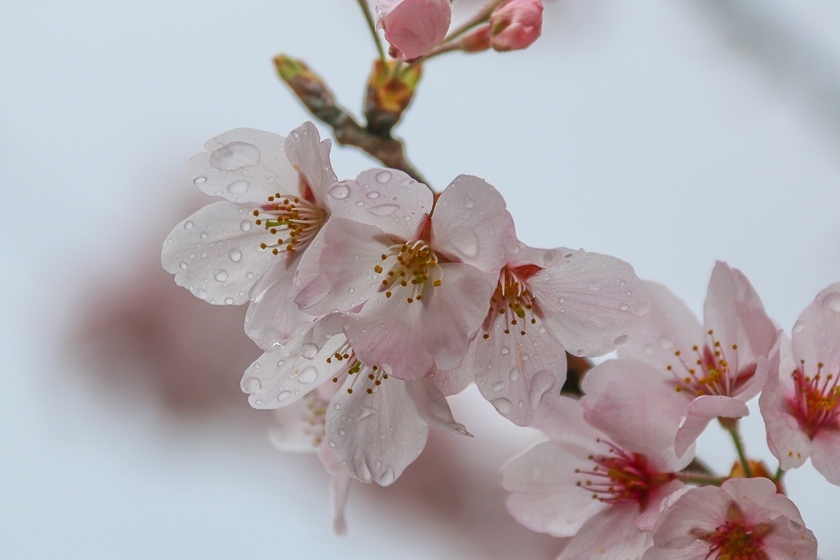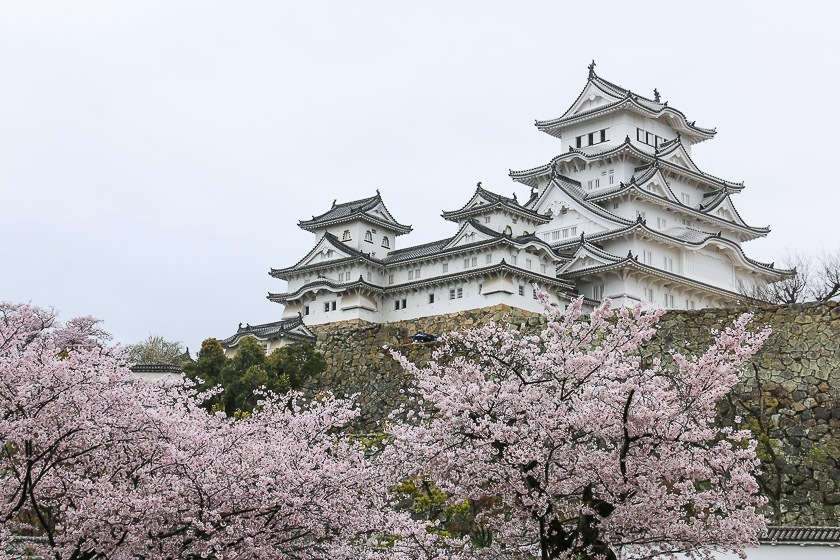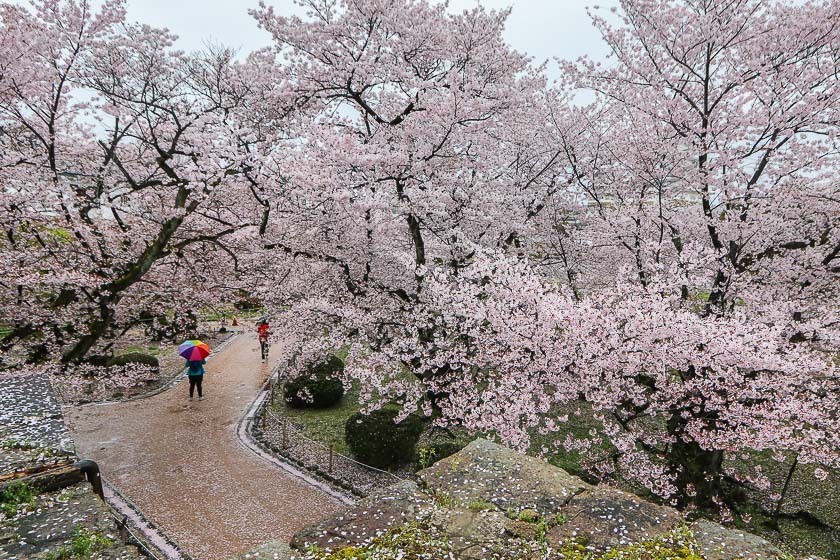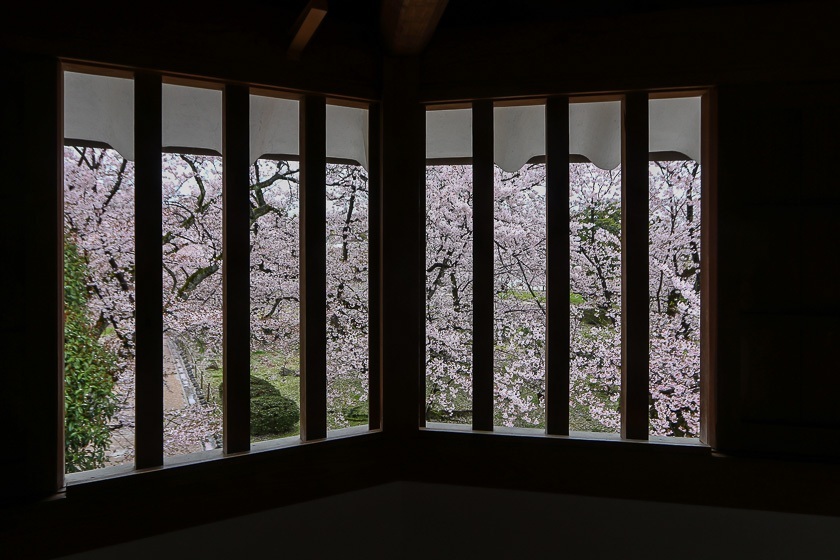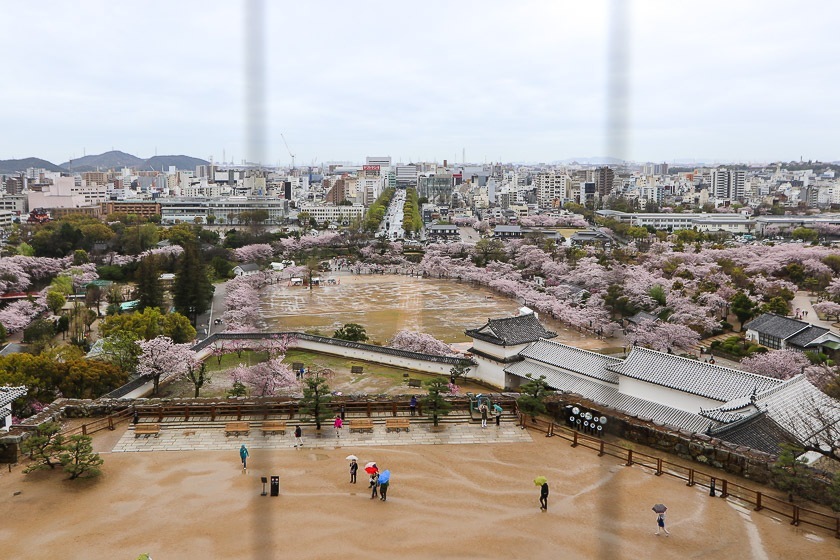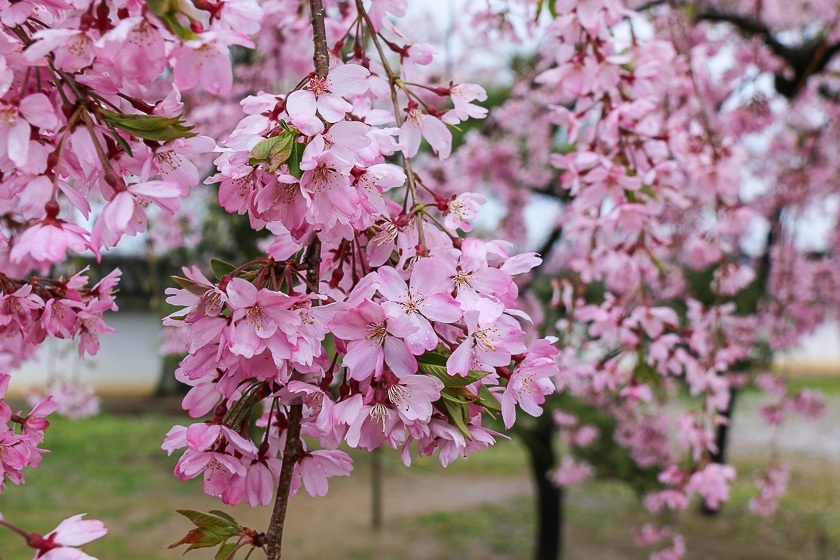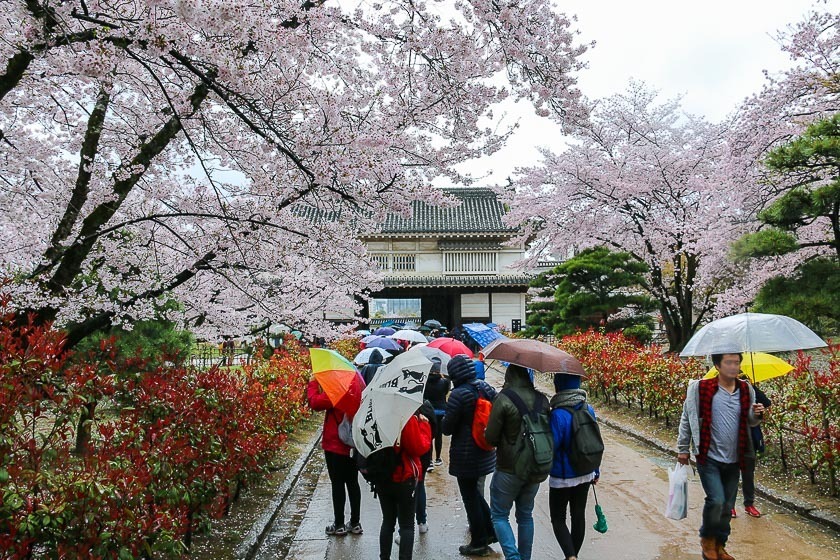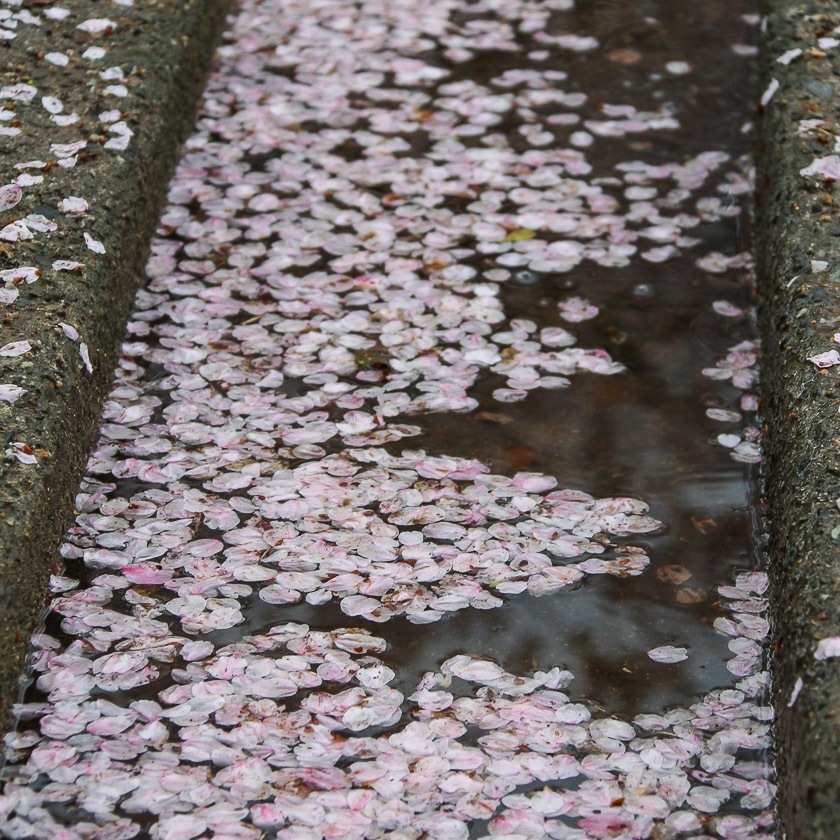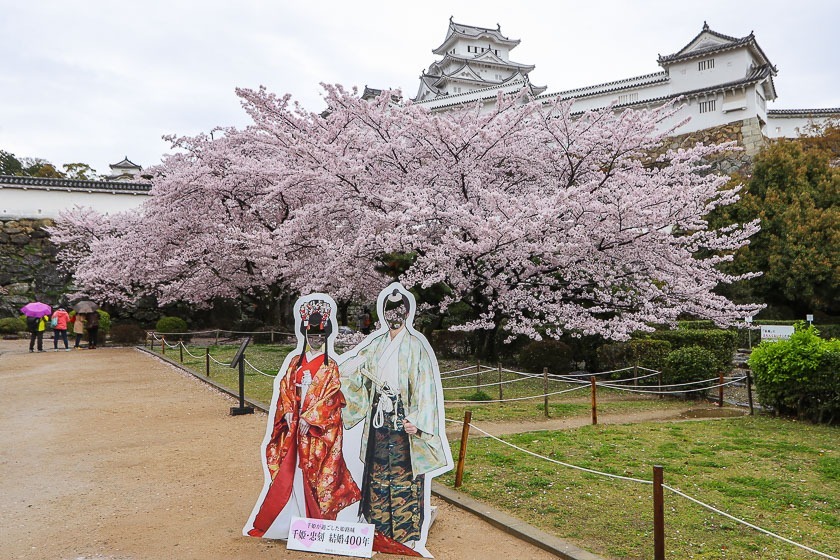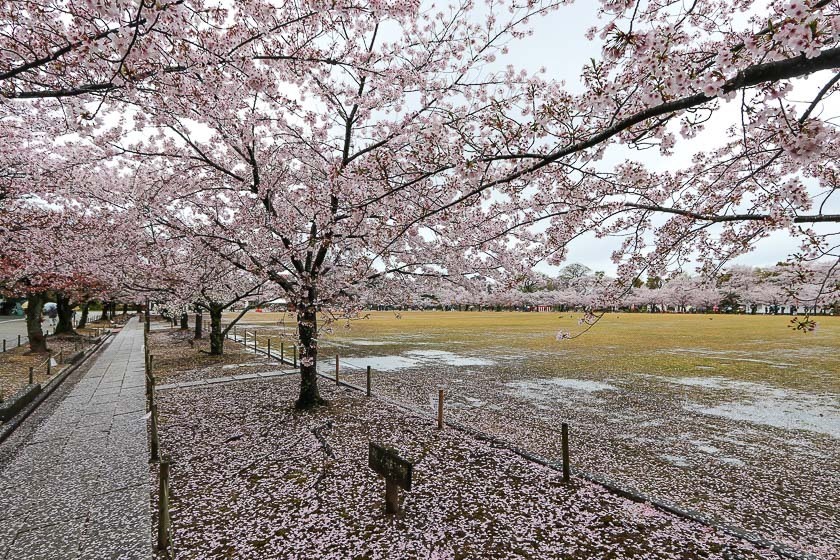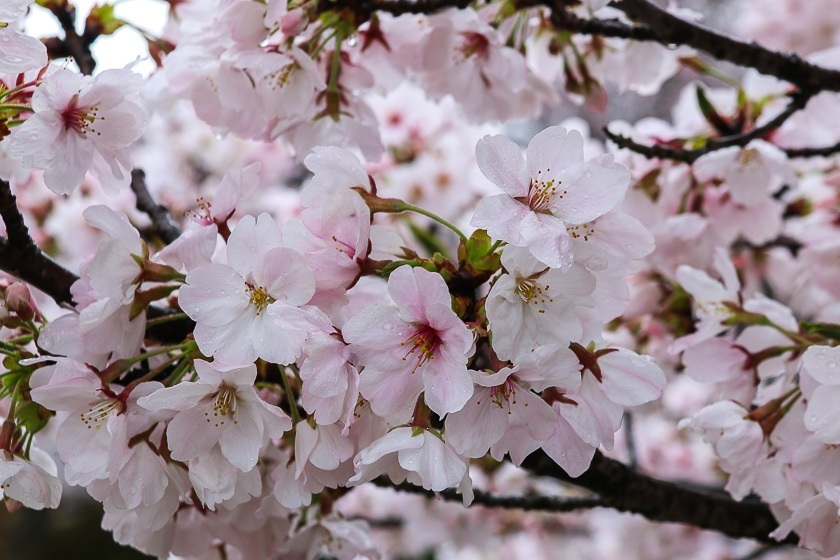 Questions? Ask in our forum.