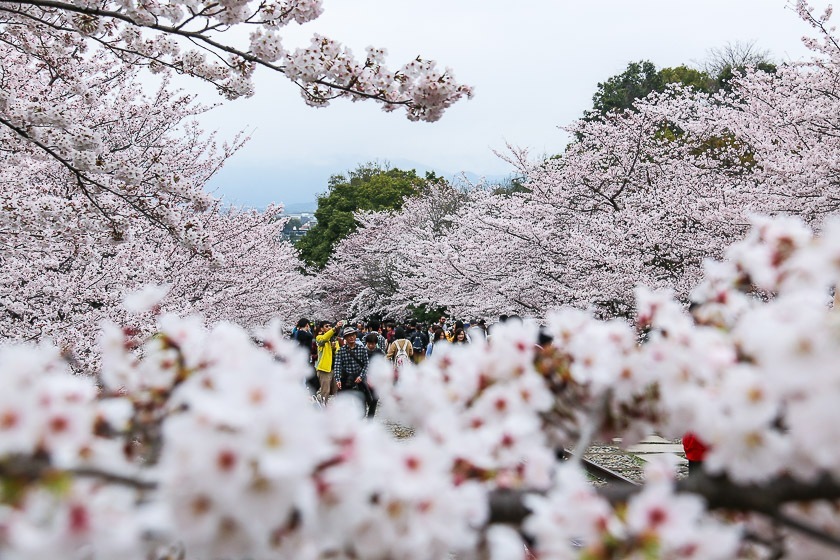 The last time Sam was in Kyoto, he reported that the blossoms were opening. Today, three days after our last visit, full bloom (mankai) was officially announced in Kyoto. Rain is forecast for Saturday, but should clear by Sunday. Having just reached full bloom, the rain should not have too much of a negative impact on the open blossoms. This weekend is one of the best times for cherry blossom viewing (hanami) parties and the flowers should remain good to see at least through to the middle of next week.
The warm temperatures across the country in the last few days pushed the blossoms to open, and mankai was announced in many cities in addition to Kyoto today. One of the fastest cities to reach full bloom is Fukui, taking just two days from when the opening of the first blossoms (kaika) was announced. Elsewhere, Sendai is the first city in the Tohoku Region to announce kaika today, four days earlier than the average year.
My first stop for today was the approximately two-kilometer long Philosopher's Path that follows a small stream towards Ginkakuji Temple. I found the flowers here to be at full bloom, and the crowds to be comparable too.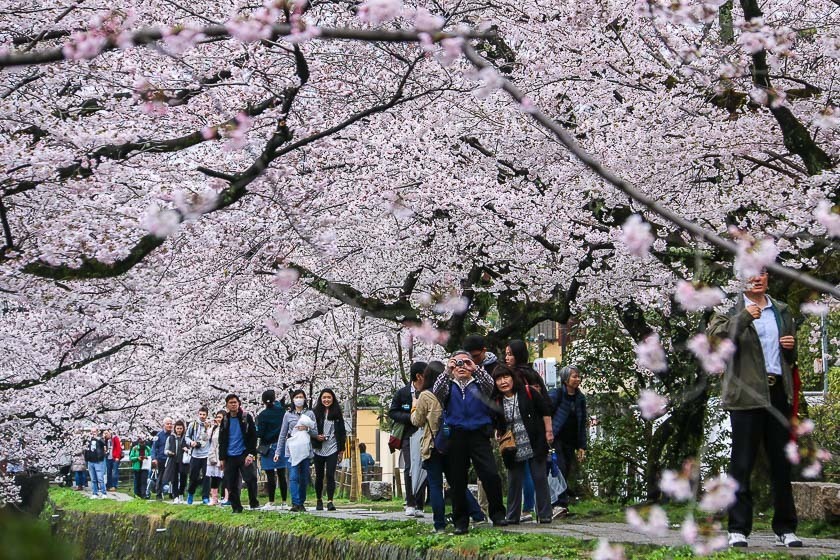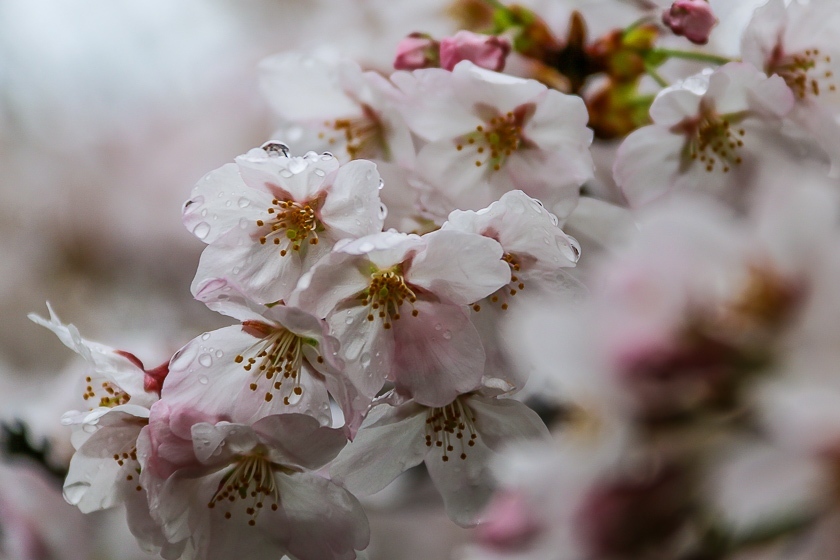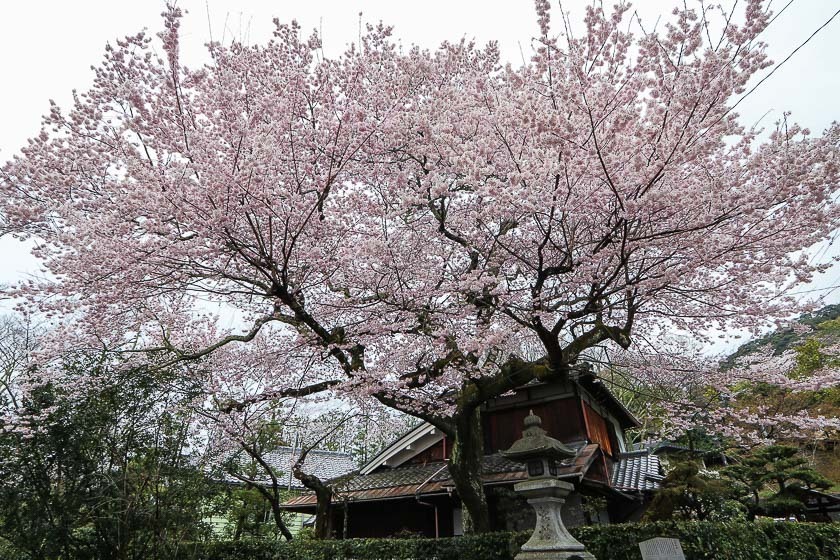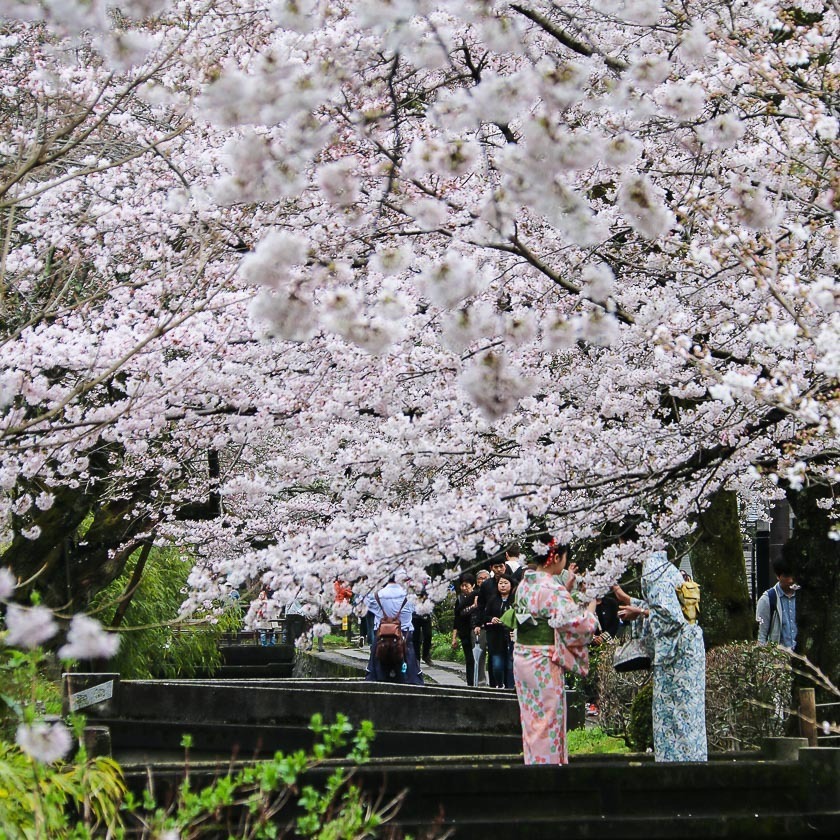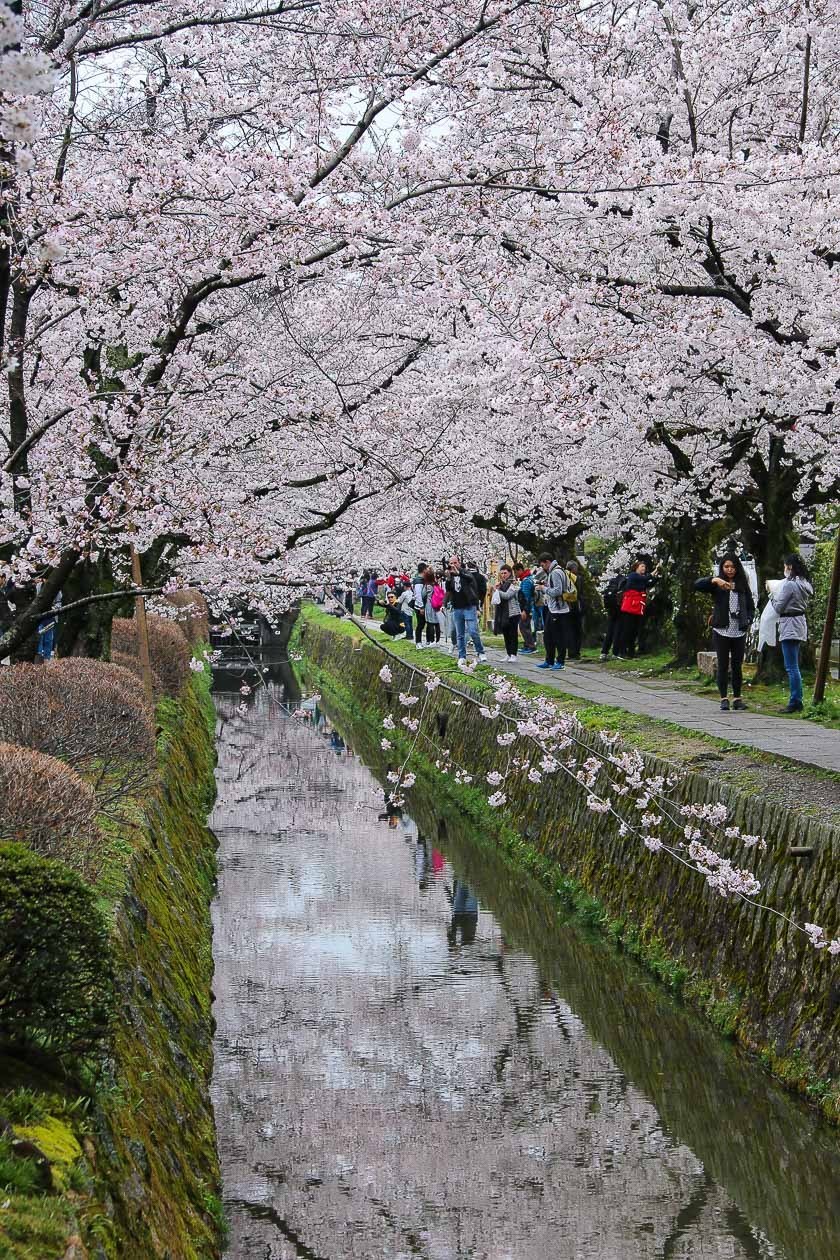 From there, I headed down towards the Okazaki Canal, one of Kyoto's popular cherry blossom spots. Compared to a week ago when I was last here, the cherry trees have increased the number of their blossoms. The canal is illuminated from now until April 9 from around 18:00 to 21:00 allowing visitors to enjoy the blossoms in the evening. Boat rides (25 minutes, 1200 yen) along the canal offer a different view of the blossoms and are available from 8:00 to 21:00 (admission until 20:30) during the peak sakura season. Outside of the season, boat rides are available from 9:30 to 16:30 until May 7.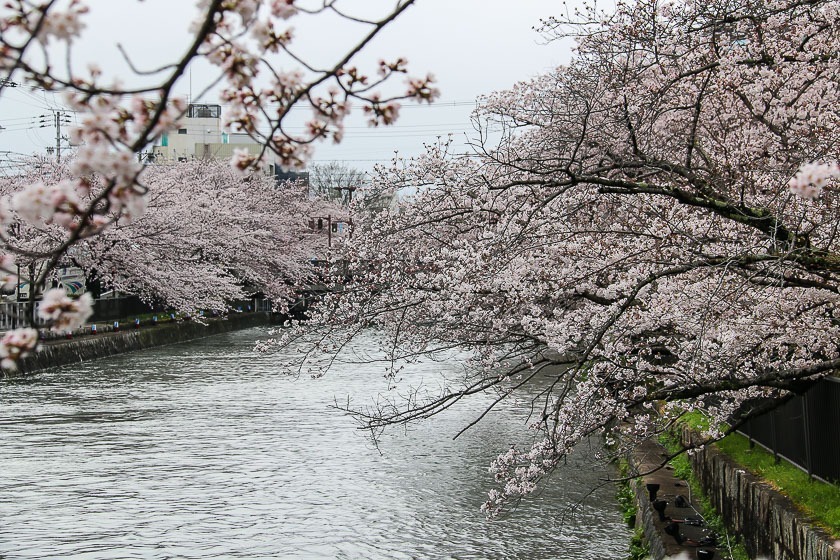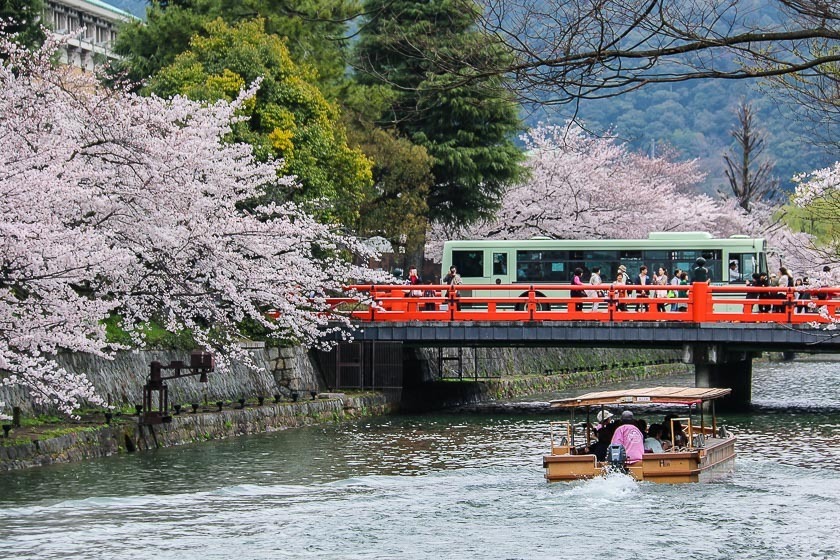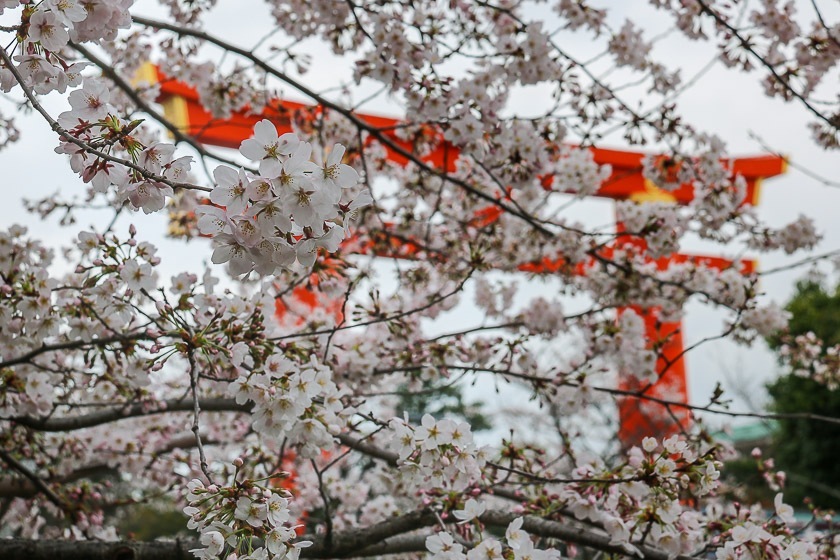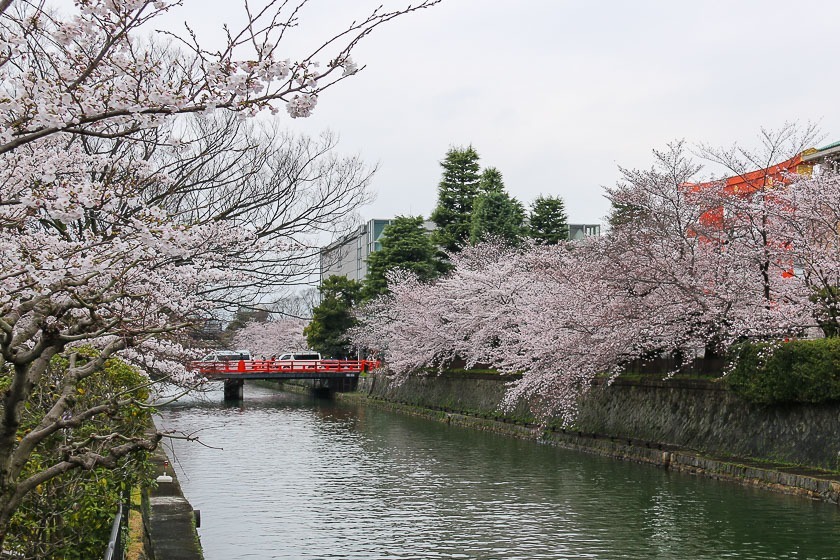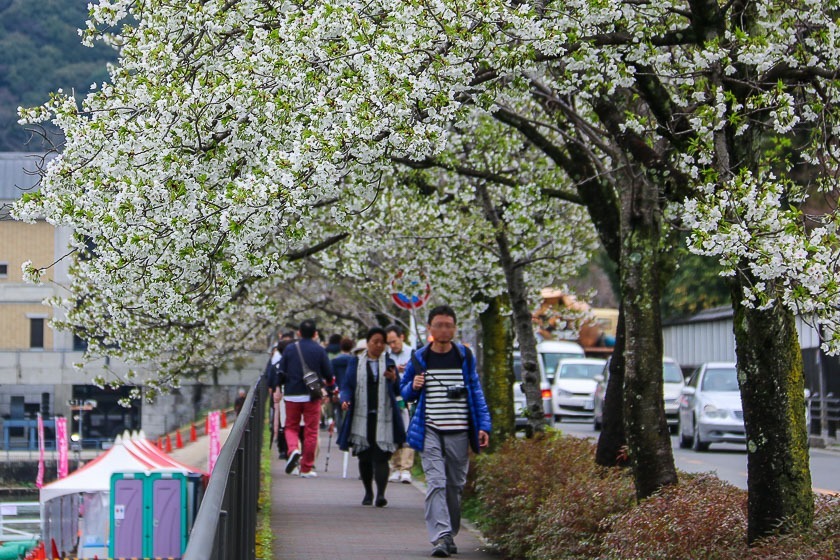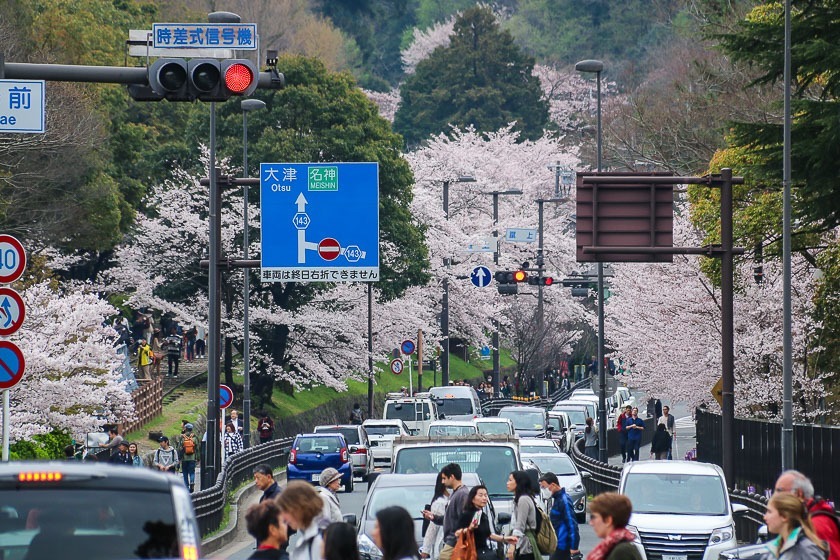 The Keage Incline is connected to the canal and lined by about one hundred cherry trees. Today, the cherry trees were at full bloom and the former tracks were crowded with visitors enjoying the flowers.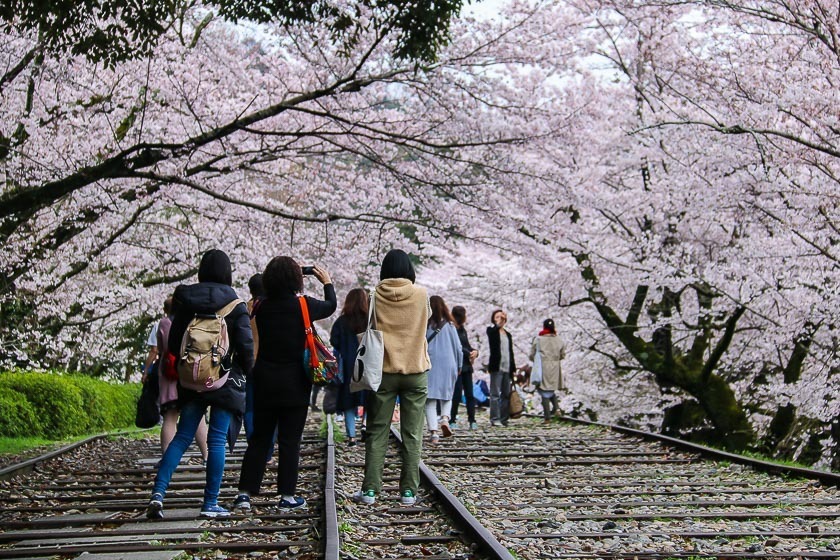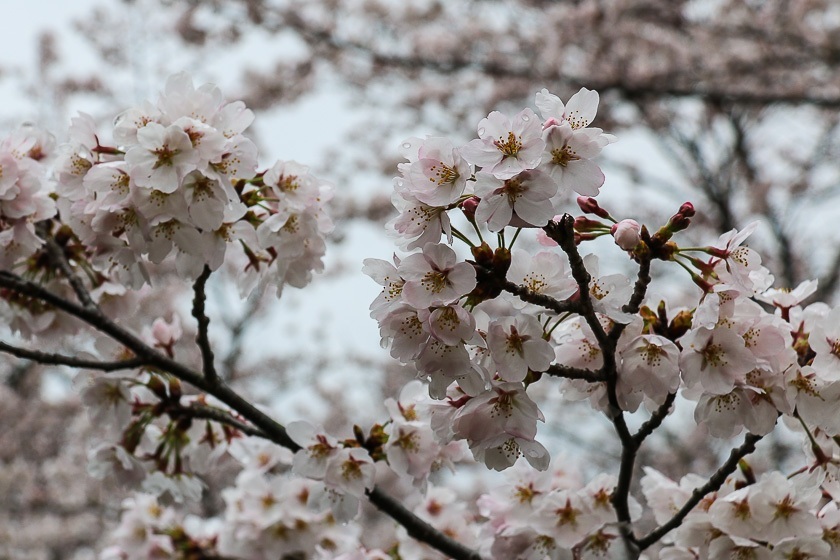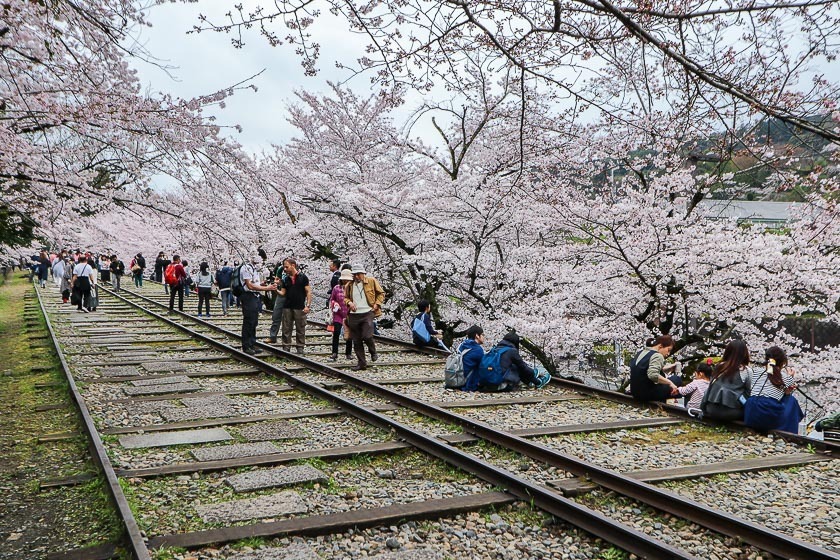 Returning to Maruyama Park, I found the weeping cherry trees in the middle of the park and the mainstream Somei Yoshino cherry trees to be at full bloom.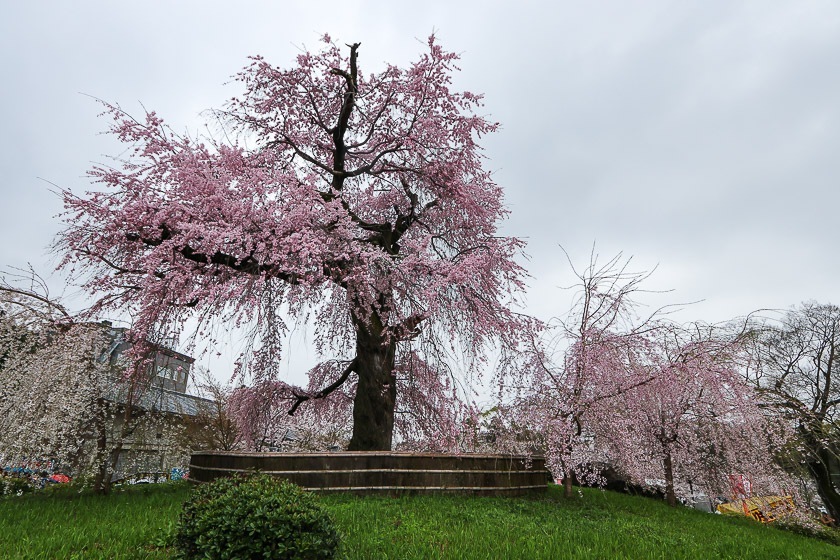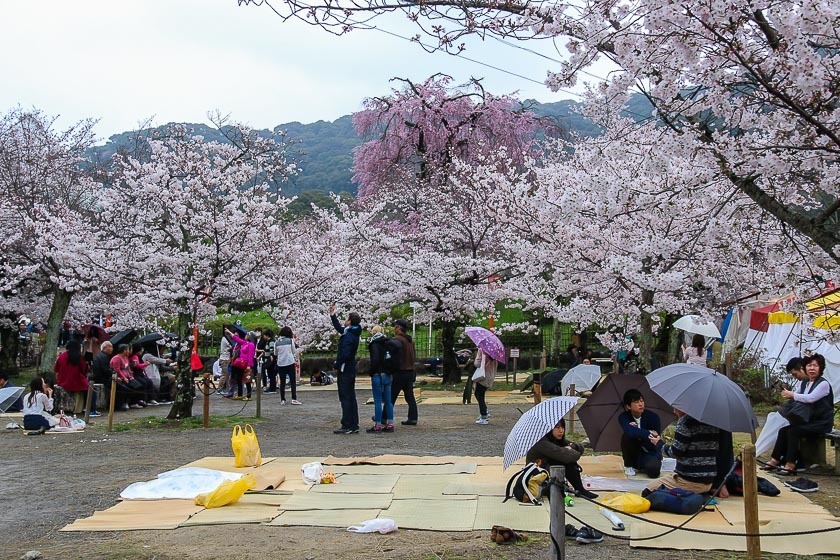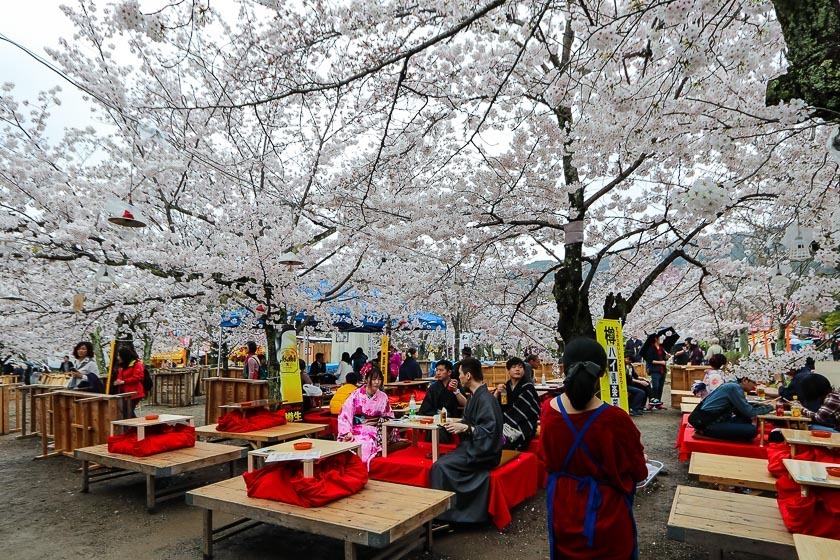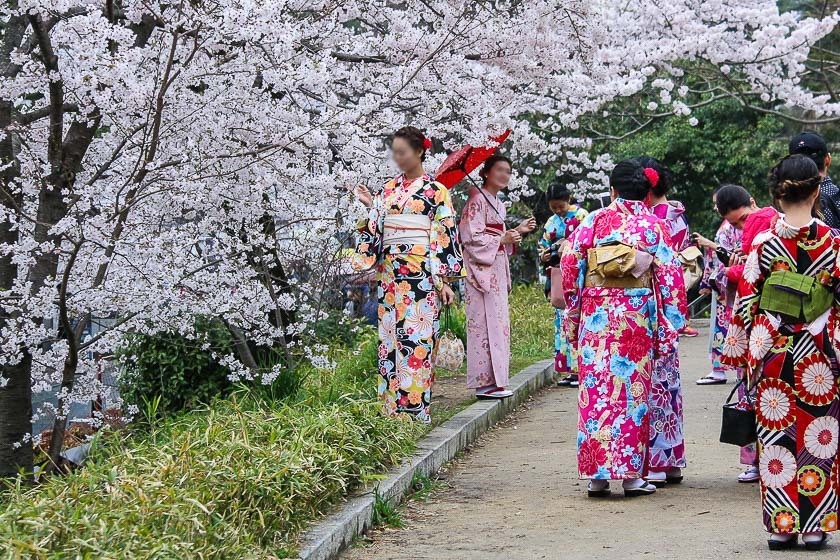 Finally, I headed to the Kiyomizudera Temple. The cherry trees on the temple grounds were also at full bloom and did not lack in visitor numbers. The exterior of the main hall is covered in wooden scaffolding for the renovation on its roof but there is a small section left open on the wooden stage for visitors to look out from. The renovation is expected to last until March 2020. Kiyomizudera will be illuminated until April 9 from 18:00 to 21:00.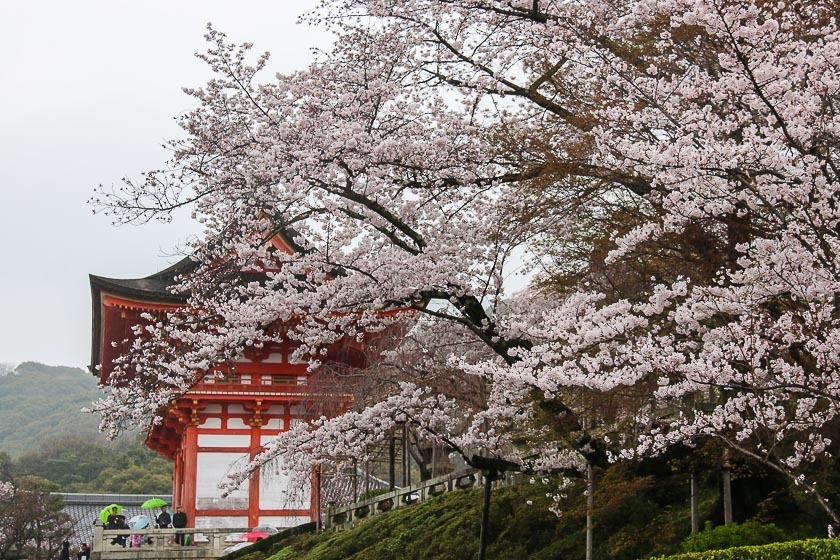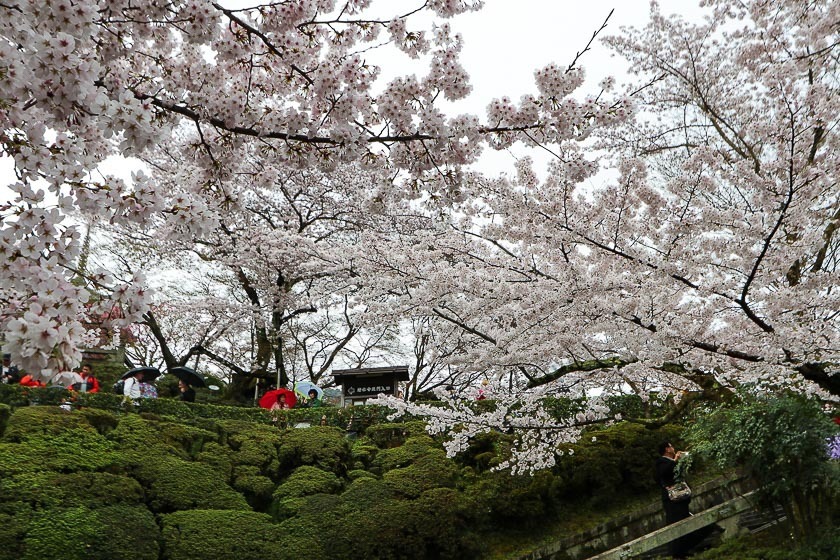 Questions? Ask in our forum.