Cherry Blossoms 2009: Kyoto Report (4/15)
Cherry Blossom Report 2009
by japan-guide.com
This is the official japan-guide.com cherry blossom report for 2009. Please visit also our guide to cherry blossoms for more general information and forecasts.
2009/04/15 - Kyoto Report

by francois
Ninnaji Temple
April 15, 2009 - beyond peak
Ninnaji Temple is an impressive temple located in western Kyoto. It is famous for its rare Omuro type of cherry trees, whose flowers open relatively late in the cherry blossom season.
This year, because of the cold weather, the cherry blossoms of the Omuro trees did not open much later than the majority of other cherry trees. The recent rain has also caused many of the flowers of the Omuro trees to fall. Because of the density of trees, and also because of various other late blooming trees, there is still a decent amount of cherry blossom viewing opportunities available at the temple. However, the cherry blossom season at Omuro is well beyond its peak.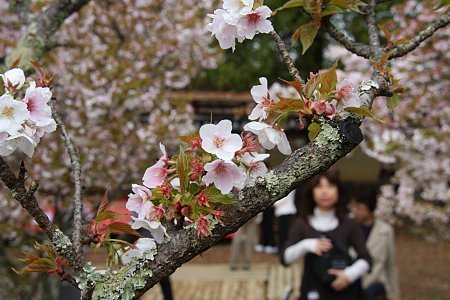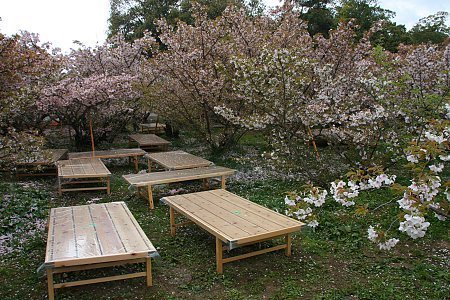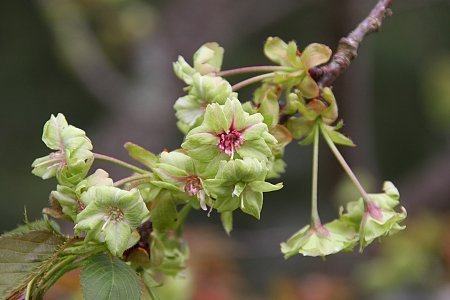 ---
Heian Shrine
April 15, 2009 - petals starting to fall
Behind Heian Shrine is a Japanese landscape garden that has paid admission. It has hundreds of weeping cherry trees (shidare-zakura).
The blossoms of the shidare trees have reached full bloom and have only just started to lose their petals. They are still quite an impressive sight. Many of the other cherry trees that had bloomed earlier are now completely green. As the weeping cherry trees are much more numerous than the other trees, it is a good time to visit Heian Shrine to view the cherry blossoms, and should remain so for a couple more days.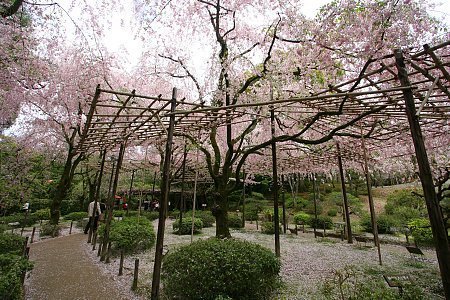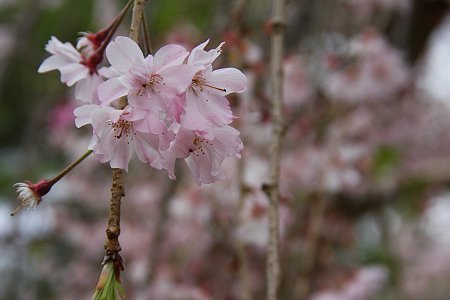 Questions? Ask in our forum.