Hirosaki: Approaching Full Bloom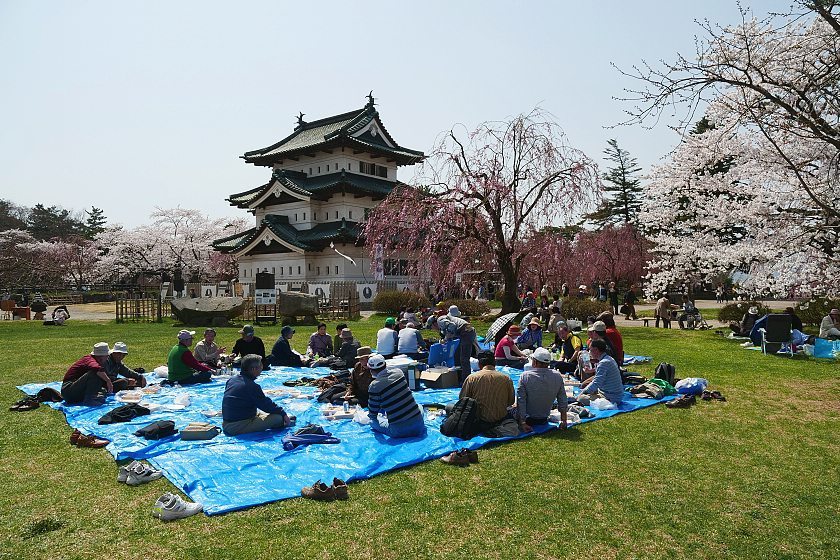 The cherry blossom season has come to an end in the southern half of Japan and is winding down in southern cities of the Tohoku Region such as Fukushima and Sendai. However many places in the northern part of Honshu Island are starting to look their best. On April 20 Akita reached full bloom, and yesterday I reported from Kitakami where the cherry blossoms were also at full bloom.
Today I went to Hirosaki, located in Honshu's northernmost prefecture Aomori. This year, the cherry blossoms officially opened in Hirosaki on April 19. Today the trees throughout the grounds of Hirosaki Castle were generally approaching full bloom. While the trees lining the West Moat and outer grounds had already reached full bloom, other locations throughout the grounds such as the Sakura Tunnel, Ninomaru and Honmaru were approaching but not quite at their peak. Tomorrow is forecast to be another warm day which will most likely bring about peak conditions. However with rain directly following for the next three days, I predict that the best viewing period may only last until the beginning of next week.
Hirosaki Castle is one of the twelve remaining original castles from the feudal era and is widely regarded as one of Japan's premiere cherry blossom spots. The castle grounds boast over 2,500 trees and during cherry blossom season its moats become covered in thousands of petals. This year there is a festival taking place on the castle grounds from April 20 to May 6 with nightly flower illuminations from 18:30 to 22:00.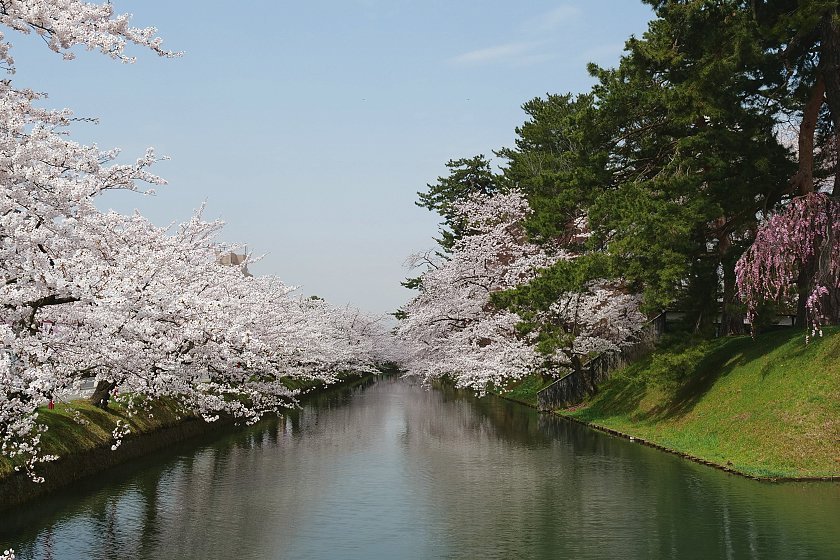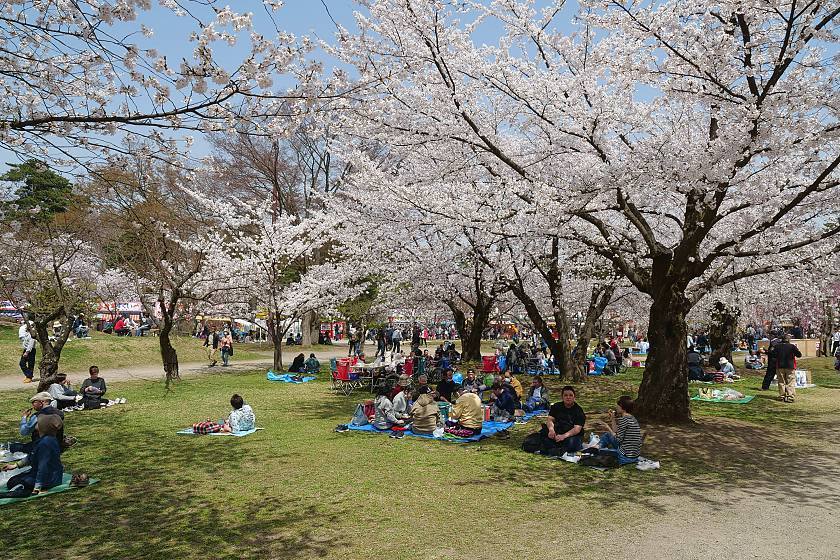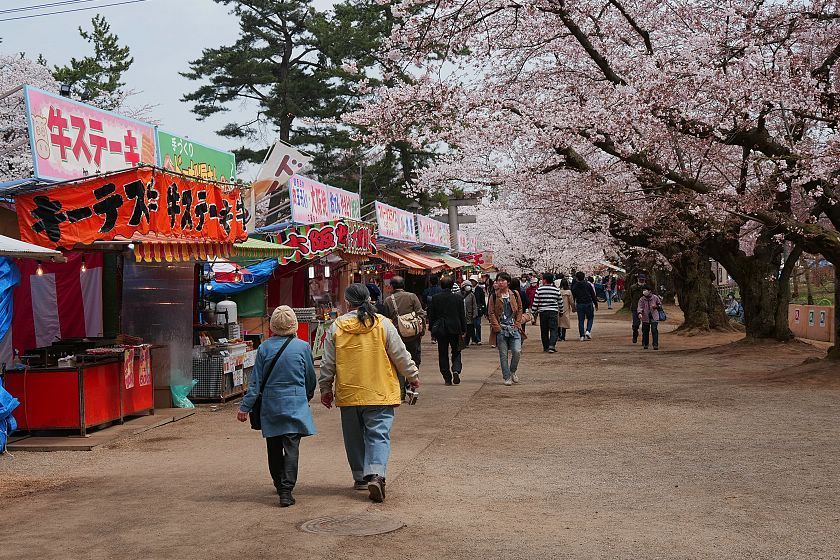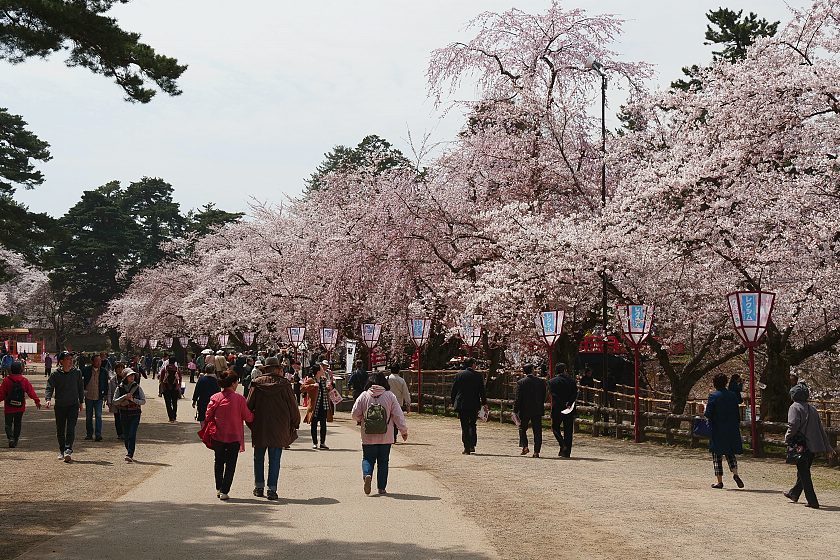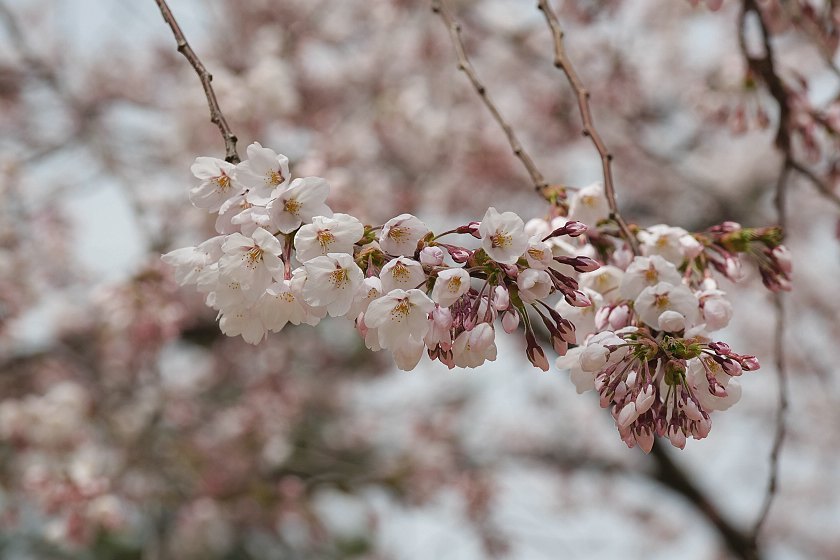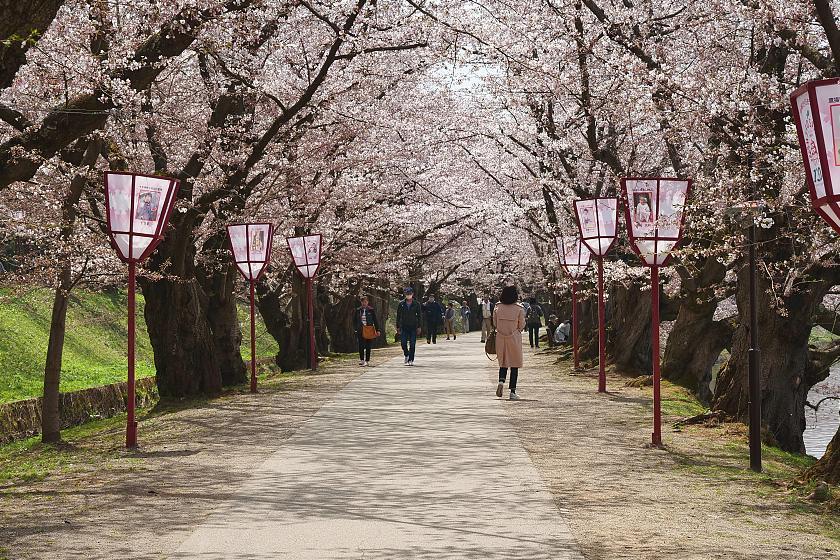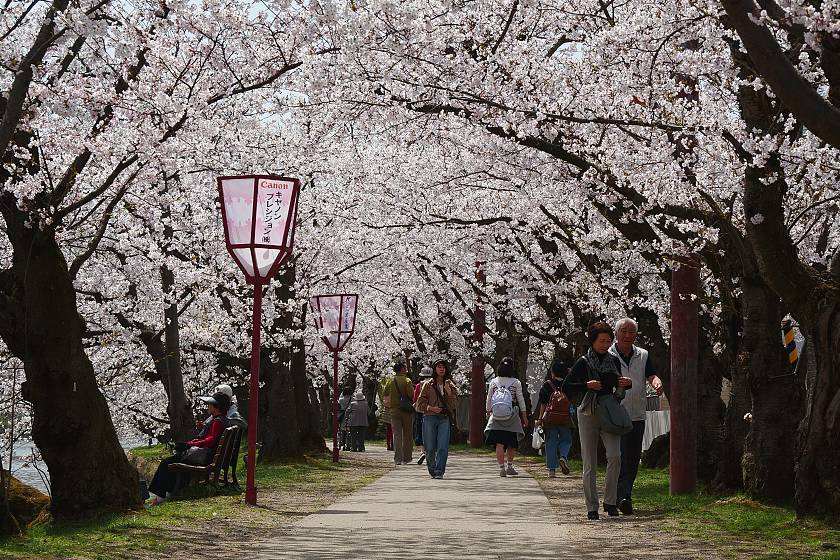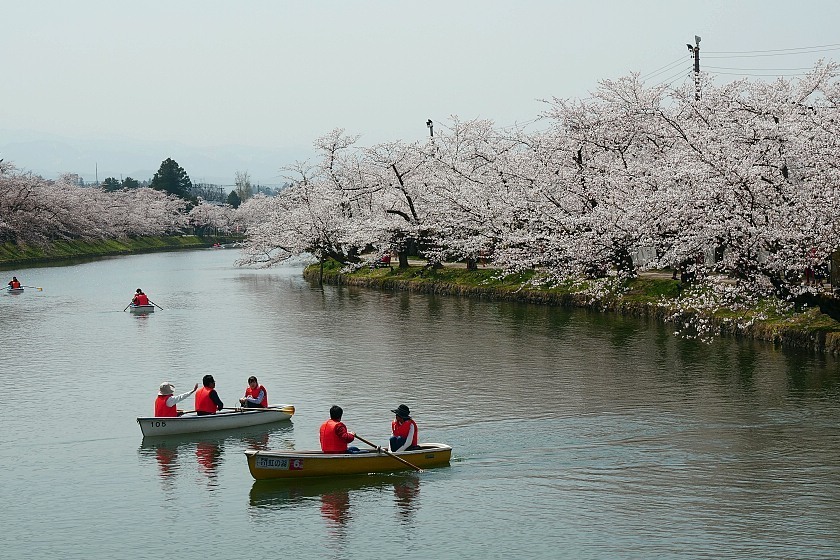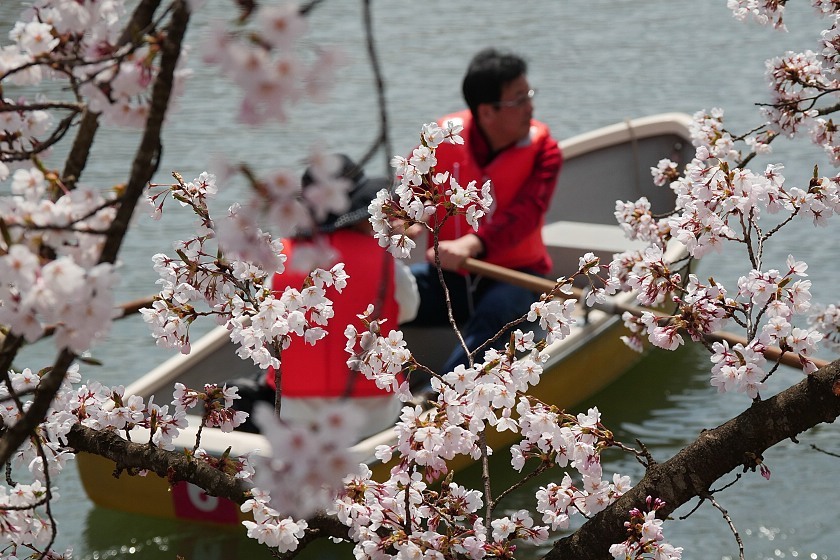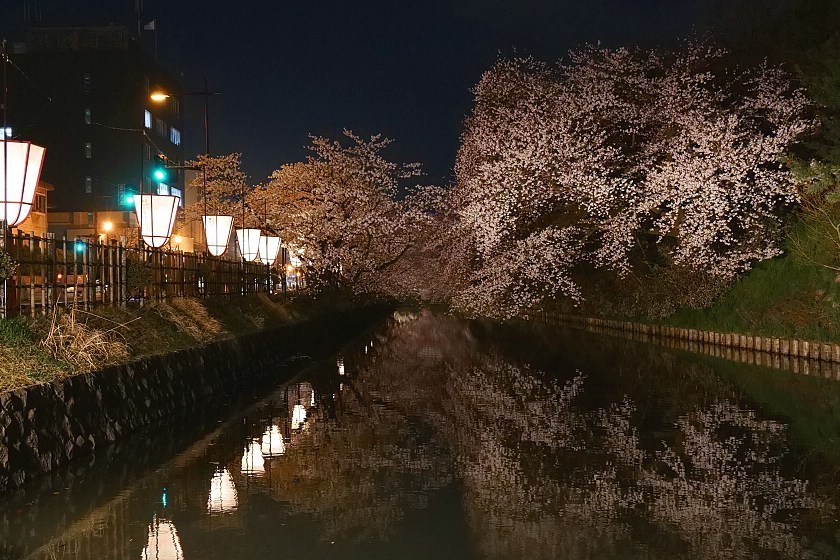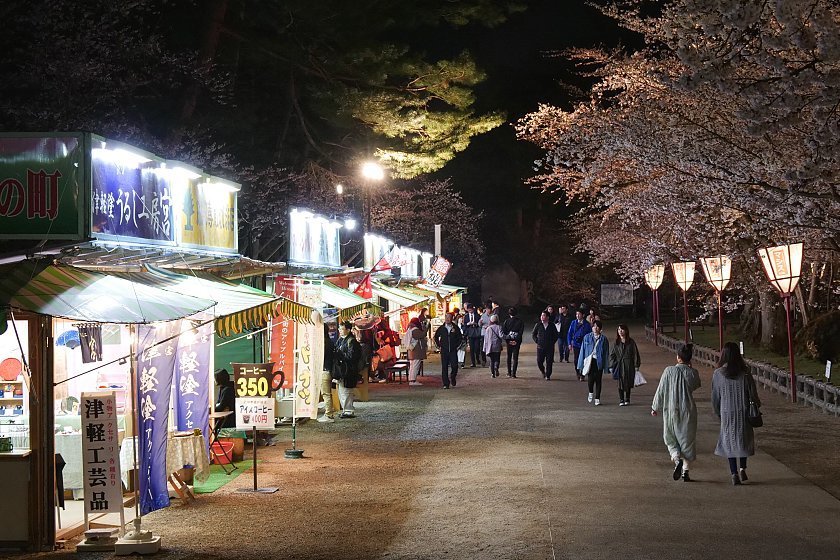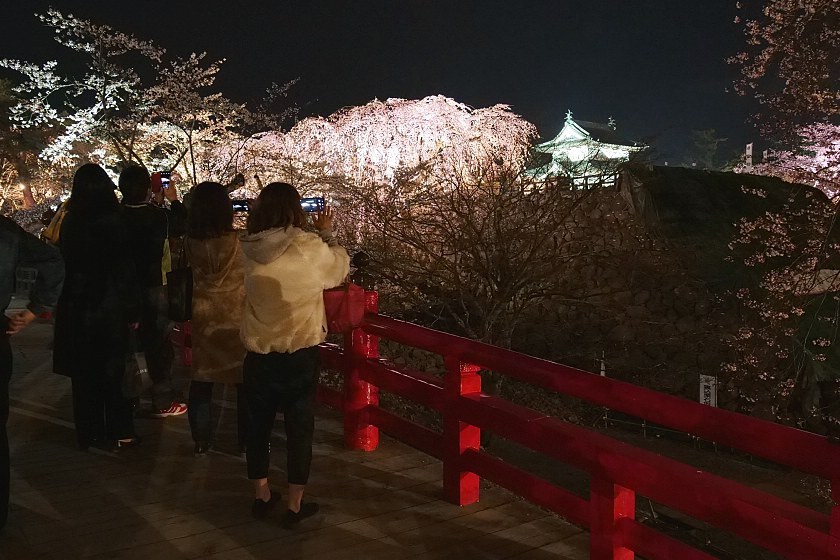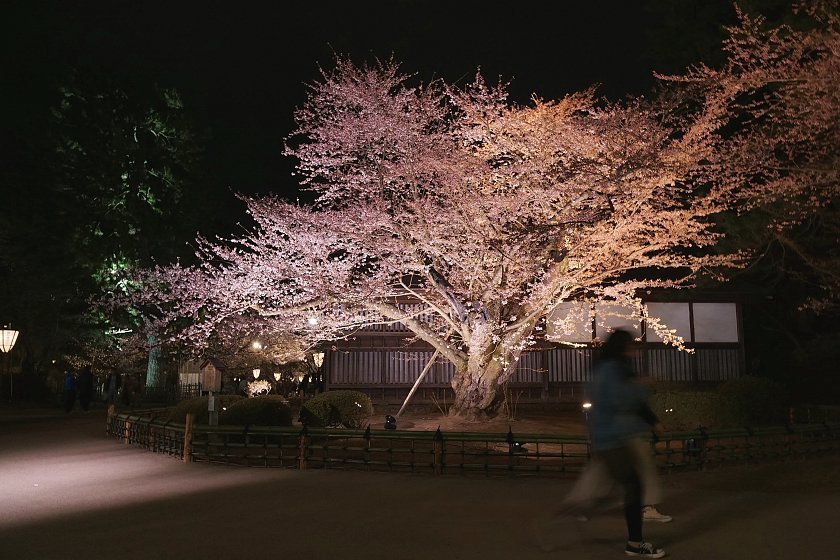 Questions? Ask in our forum.