Cherry Blossoms 2015: Fukuoka Report (3/27)
2015/03/27 - Fukuoka Report
by raina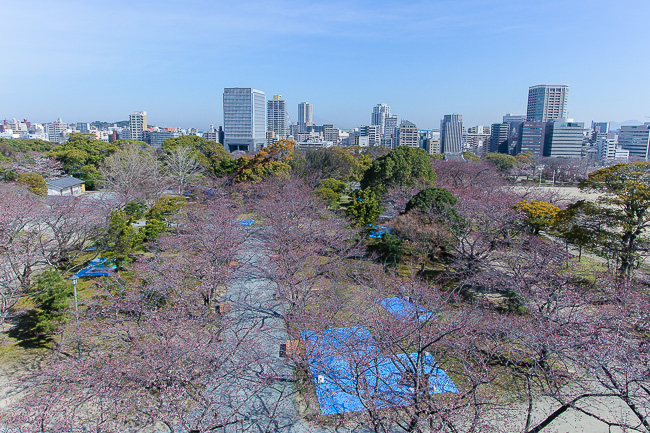 To round up the week, I headed to Fukuoka and checked out Fukuoka Castle Ruins in Maizuru Park, and then to Kitakyushu, to check out Kokura Castle. Next week, Scott will be giving you an update from Tokyo so check back here for the latest report.
The cherry blossoms I saw today were still opening, but that did not stop the crowds from picnicking under the trees in today's beautiful weather. It looks like both the Fukuoka Castle Ruins and Kokura Castle are popular hanami spots as there were lots of blue sheets spread out on the ground to reserving prime seats even before lunch. It was also at these two places that I finally saw two wedding shoots today. I expect both places to be crowded over the weekend with lots of people enjoying the warm weather and open blossoms.
Fukuoka Castle Ruins (Maizuru Park)
March 27, 2015 - opening (10-50%)
It has been five days since Fukuoka City opened on March 22, and it looks like the cherry blossoms are making their way towards full bloom. More blossoms are expected to open with the warm weather forecast for the next few days. Best viewing period is estimated to be from next week, but I expect many people to have hanami (flower viewing) parties over the weekend. The park is lit up in the evenings to 22:00 until April 5. Note that while the castle ruins are free to view in the day time, admission fees apply from 18:00 during the light up period. It costs 300 yen to visit one of the three lit up places in the park, or 800 yen for all of them.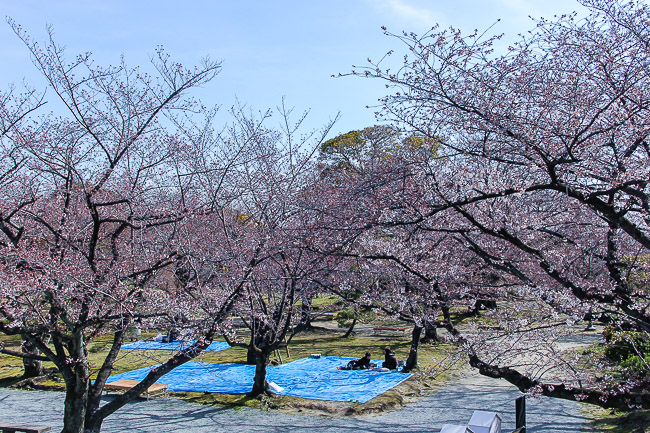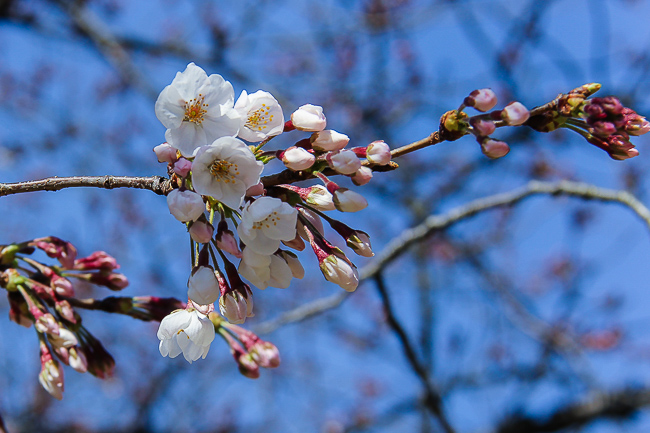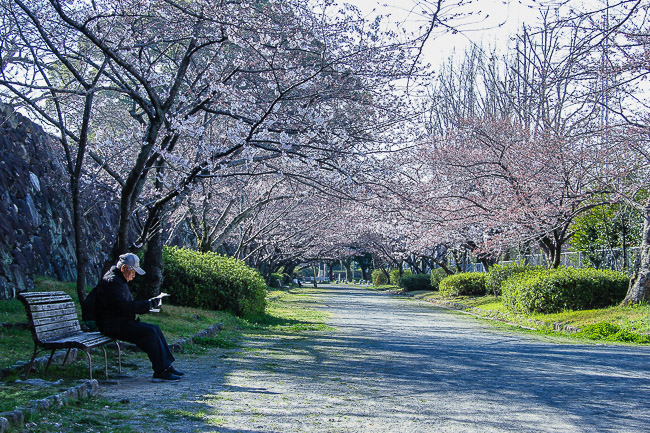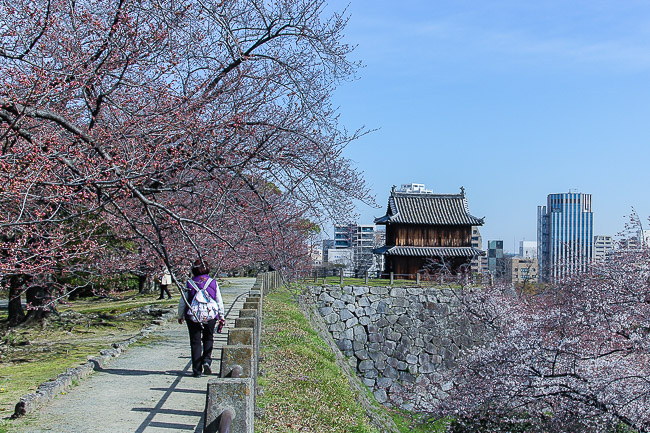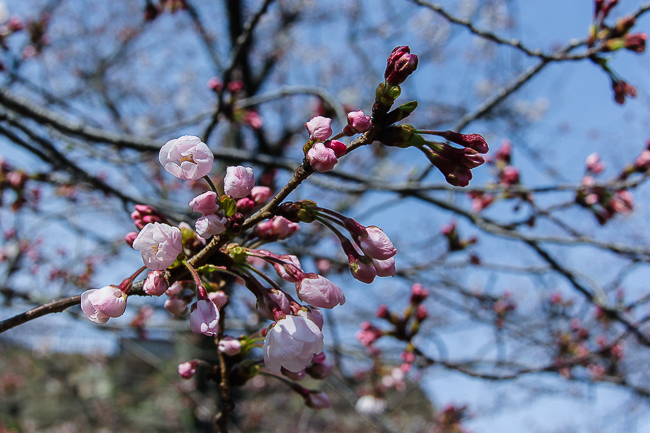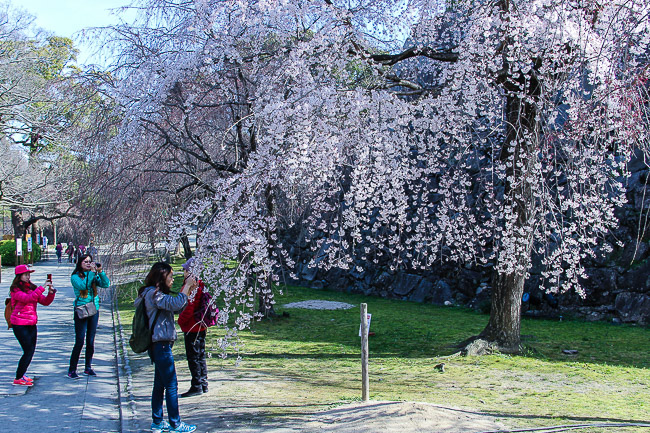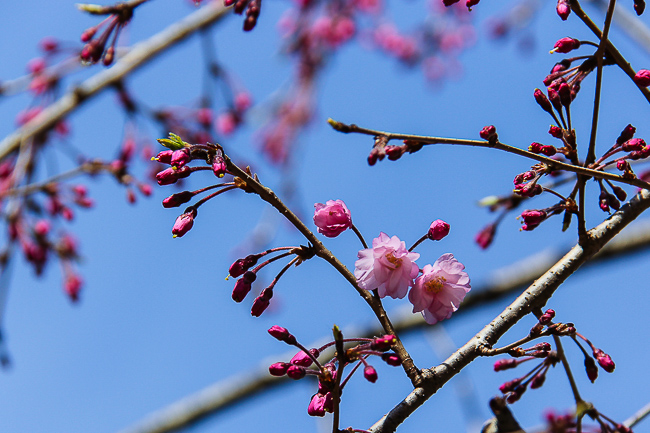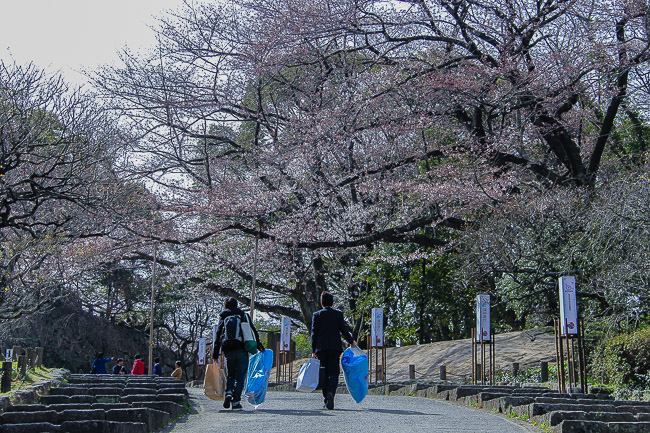 Kokura Castle (Katsuyama Park)
March 27, 2015 - opening (10-50%)
Kokura Station in Kitakyushu, is about 15 minutes east from Fukuoka by bullet train (shinkansen), and the castle is another 15-minute walk from the station through a shopping arcade. Kokura Castle, a reconstruction of the original that was constructed in 1602, and also a popular flower viewing (hanami) spot in Kokura City. There are about 300 cherry trees in the park and it is a beautiful spot to have hanami parties with the castle in the background. The park is also illuminated in the evenings to 22:00 until April 5.
Despite low number of open blossoms, I saw many people picnicking and barbecuing in the park near the castle and there were festival stalls set up as well providing food and games for visitors. The warm weather forecast for this weekend will encourage more blossoms to open and the castle grounds will probably be crowded with visitors having hanami parties. Like at Maizuru Park, the peak viewing period should be from next week.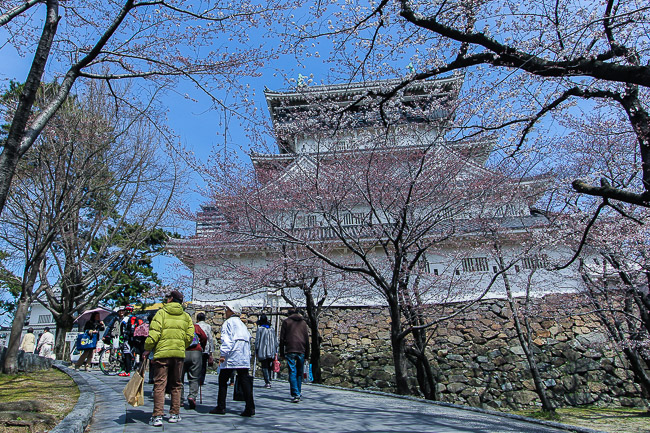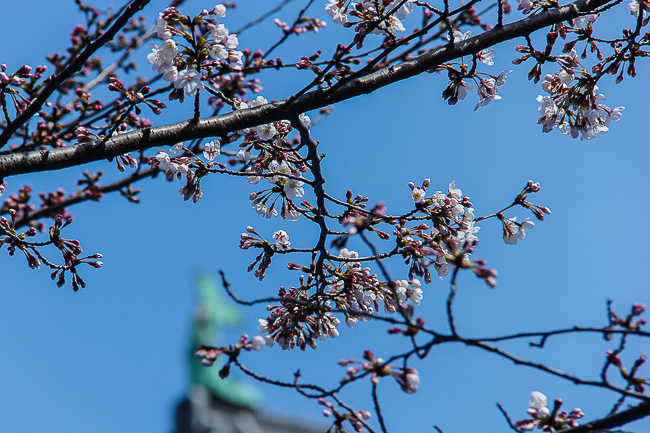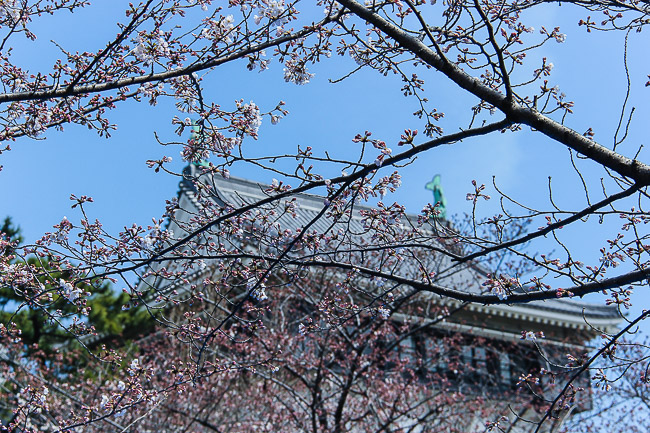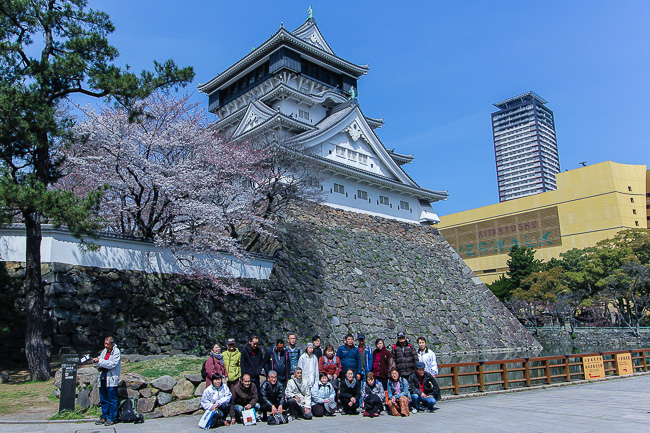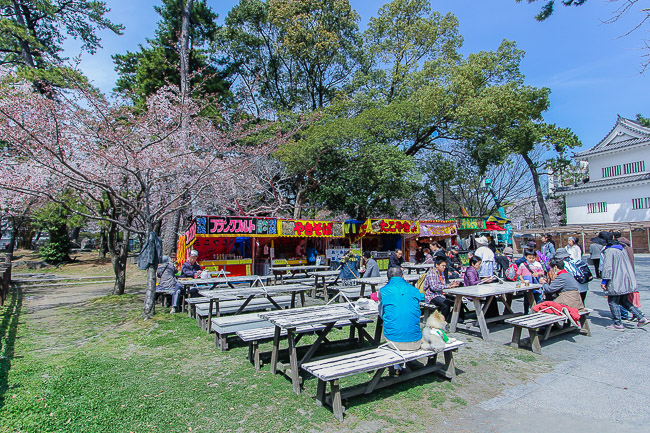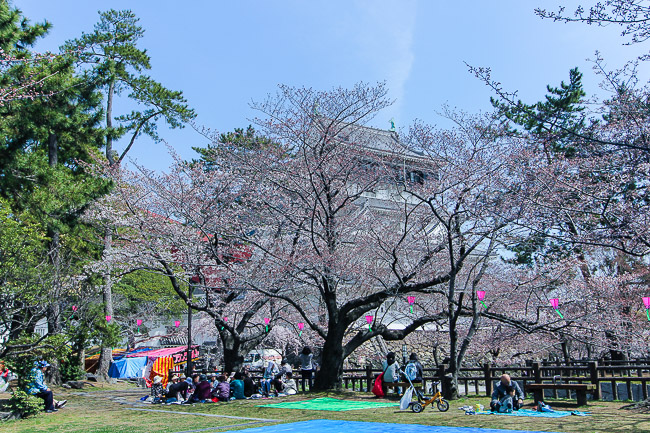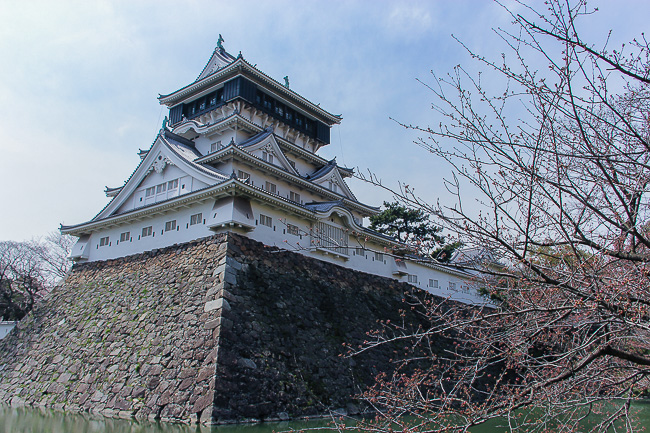 Questions? Ask in our forum.