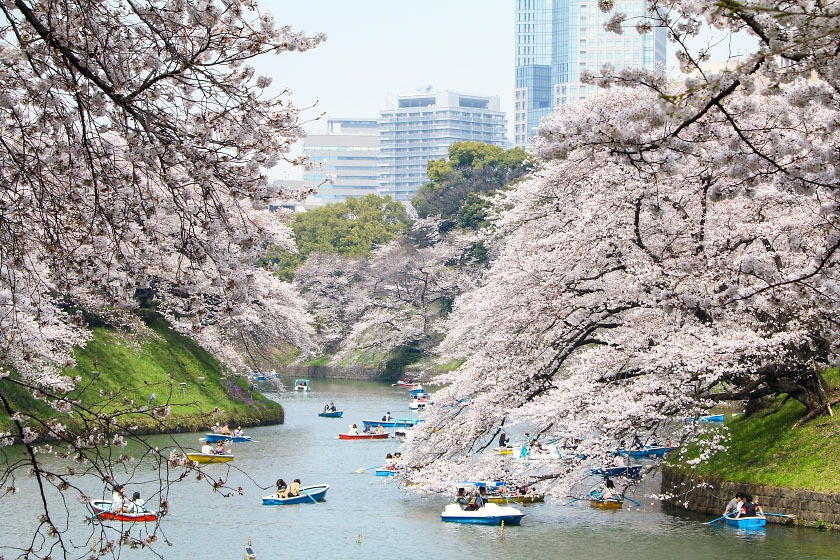 The 2018 cherry blossom season is now quickly reaching its best viewing period this week in Tokyo and many places across southern Japan after an unusually warm past few weeks. Thanks to the extra push, the blossoms are opening extraordinarily early this year, almost one week earlier than average.
In addition, today, many of Tokyo's best blossom viewing spots have also reached full bloom after another warm weekend. While Tokyo is always one of Japan's earliest places to see its sakura (cherry blossoms) reach their peak, the capital's season this year comes a full week earlier than normal.
Happily, full bloom in Tokyo has only just occurred, and with a warm and mostly sunny forecast ahead this week, the blossoms should be at their best viewing all week and likely into next weekend (pending any inclement weather).
Today, I first visited one of Tokyo's most beloved hanami (cherry blossom viewing) hot spots, Ueno Park. The large park, just a few steps away from Ueno Station, boasts long cherry tree-lined walkways and plentiful blossom viewing areas that attract thousands of visitors each year to enjoy the flowers.
The blossoms here definitively just hit full bloom over the weekend and were gorgeously full today all over the park grounds.
For those interested in seeing the flowers at night, the park's sakura will be illuminated each night between March 21 and April 8 from 17:00 to 20:00.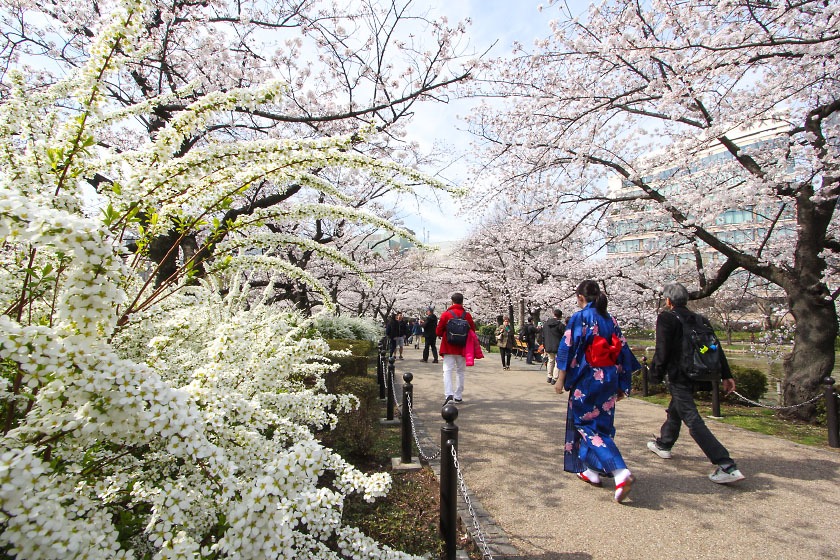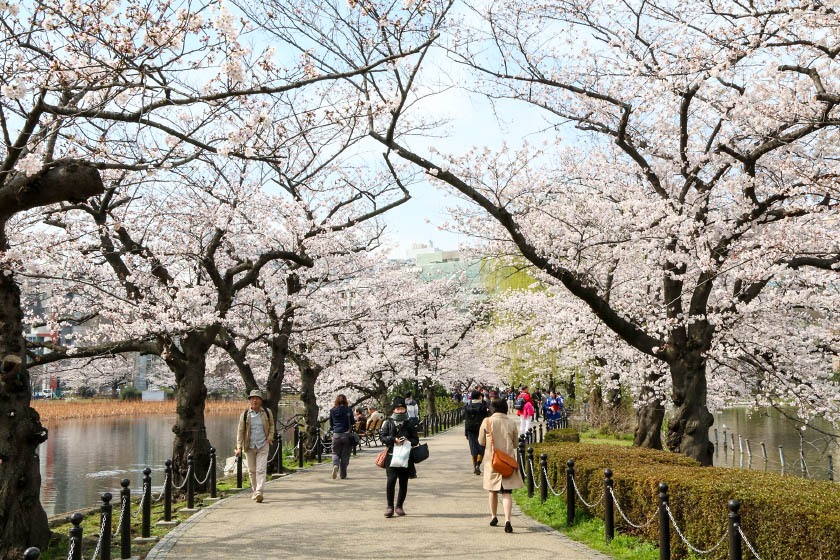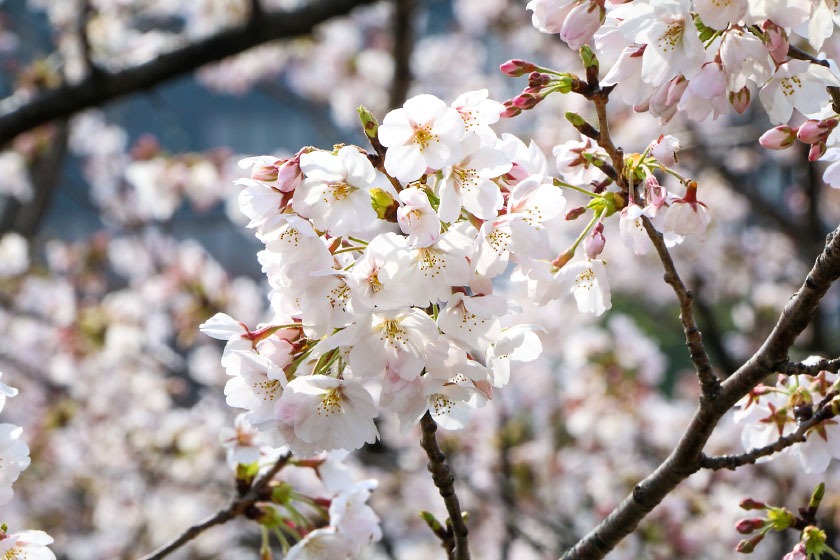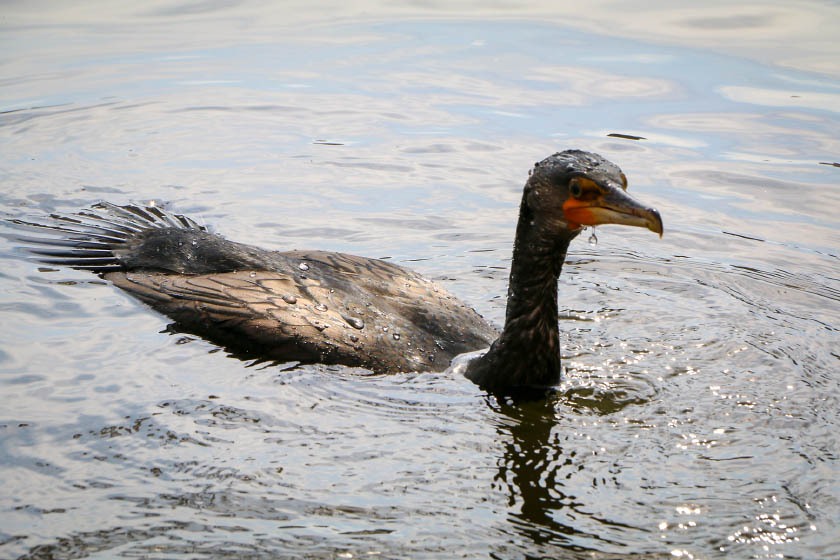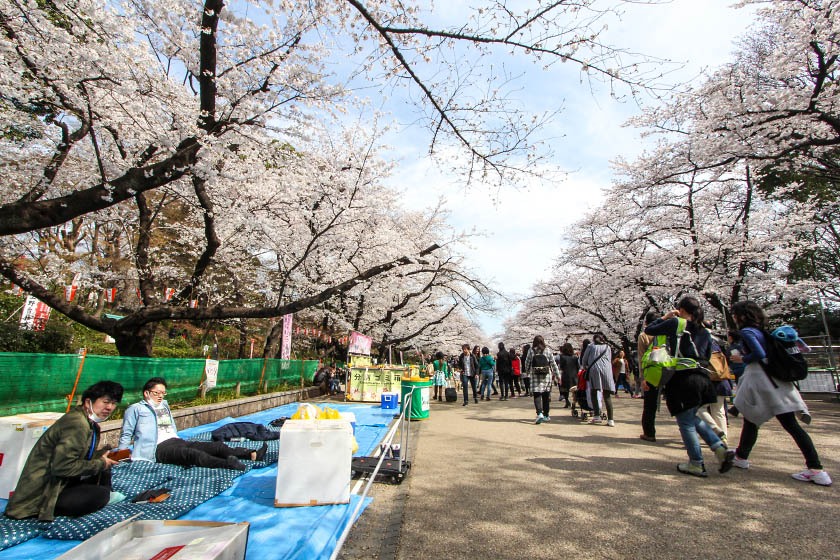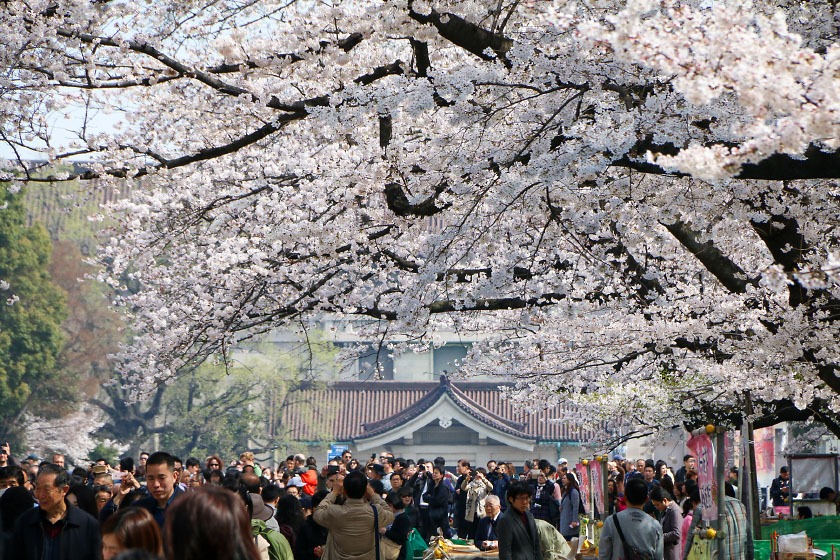 My next stop for the day was to Tokyo's massive Imperial Palace grounds for a special event happening this spring. From time to time during the cherry blossom and autumn color seasons, a special restricted area of the palace grounds known as Inuidori Street, is opened to the public for a short window for visitors to enjoy the well-kept garden the street cuts through.
Today, I was lucky enough to catch the opening, though only after waiting over 30 minutes in a very long security check line (during weekends this can be well over twice as long). Scattered, well-manicured cherry blossom trees line the Inuidori Street, and today they looked quite pretty at full bloom.
Inuidori Street will be open from March 24 to April 1 this year only between 10:00 and 15:30. Admission is free, but bags are checked before entering at a security gate.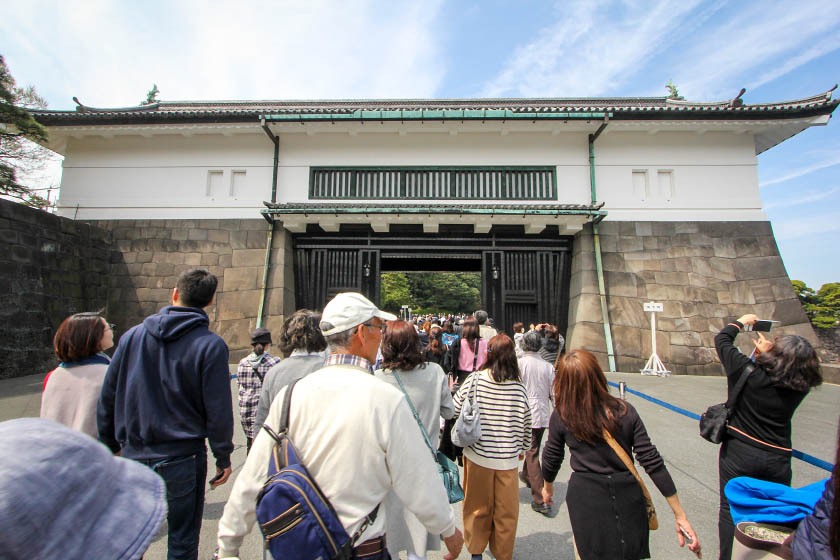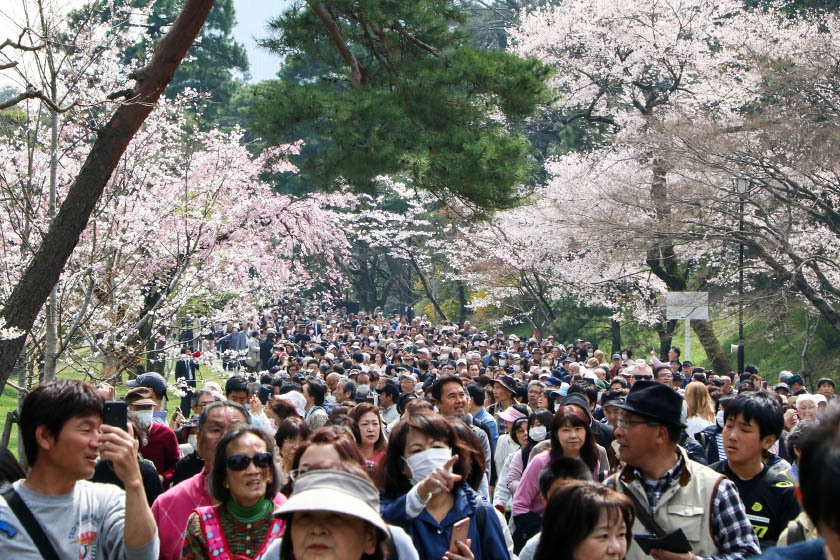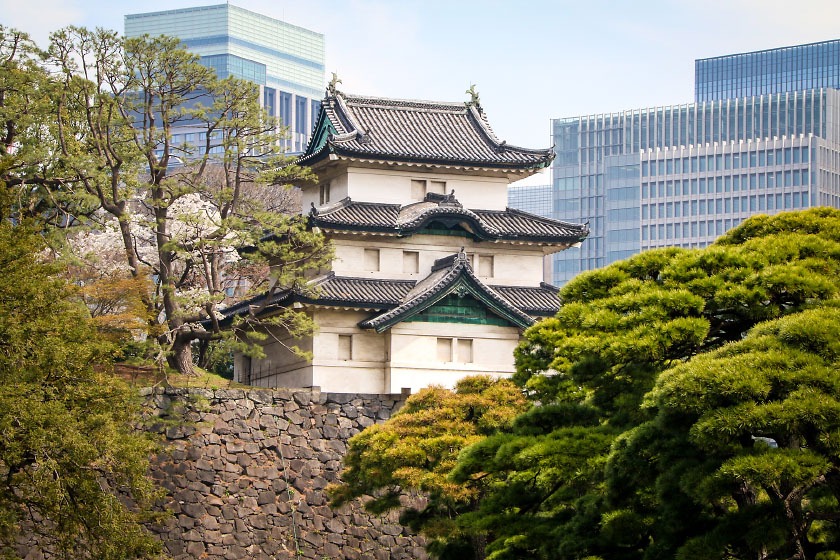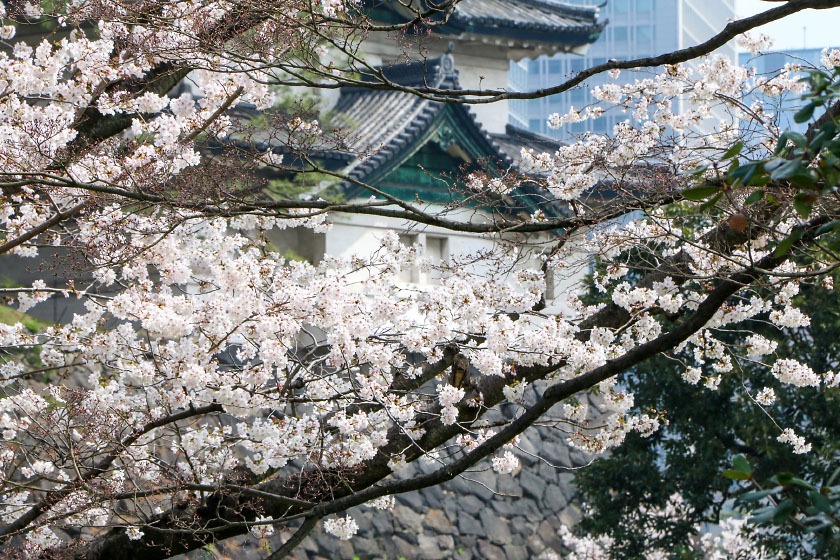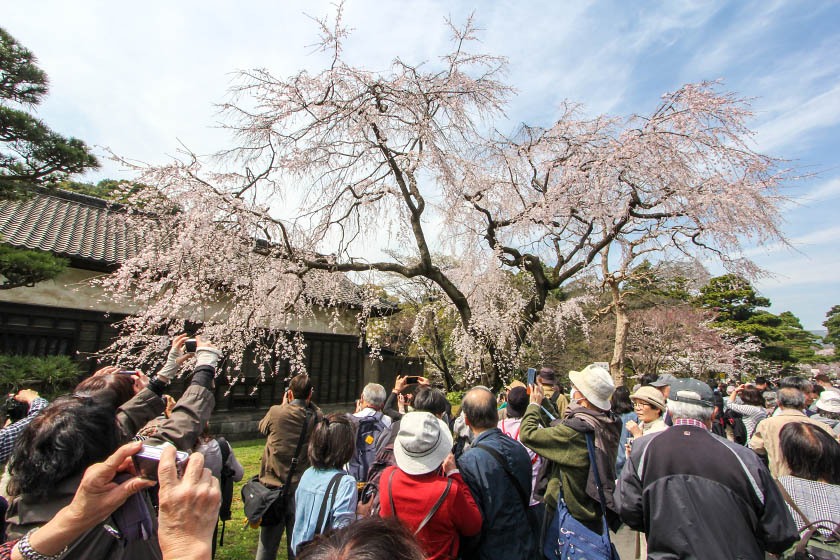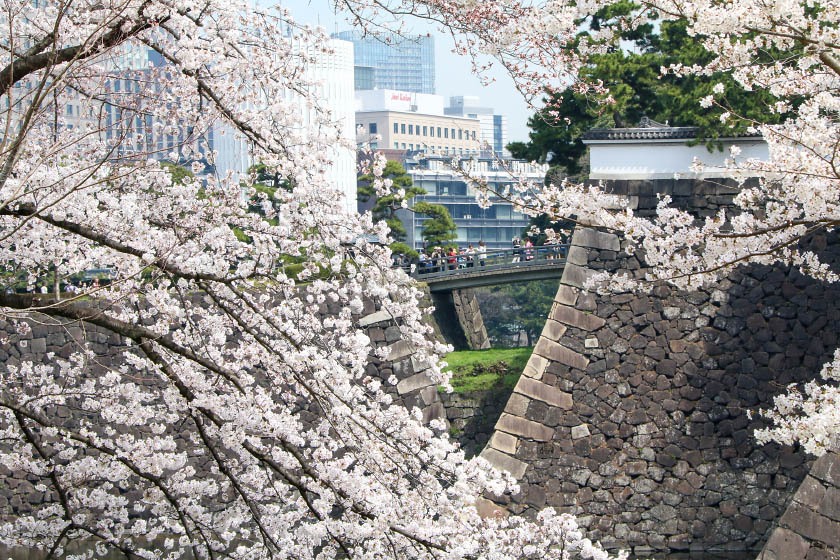 After walking Inuidori Street from the Sakashitamon Gate to the north Inuimon Gate, a pleasant 15-minute walk east from Inuimon Gate (along a road lined with its own cherry trees) brought me to the Imperial Palace's Chidorigafuchi moat. The old outer moat's dramatic, steep slopes are most famous for being covered with hundreds of Somei Yoshino cherry trees, which today were all at full bloom.
While gorgeous during the day (and usually extremely crowded), the blossoms here are also atmospheric at night while lit up during the blooming season. This year's illumination is held from March 29 through April 8 until 22:00 each night.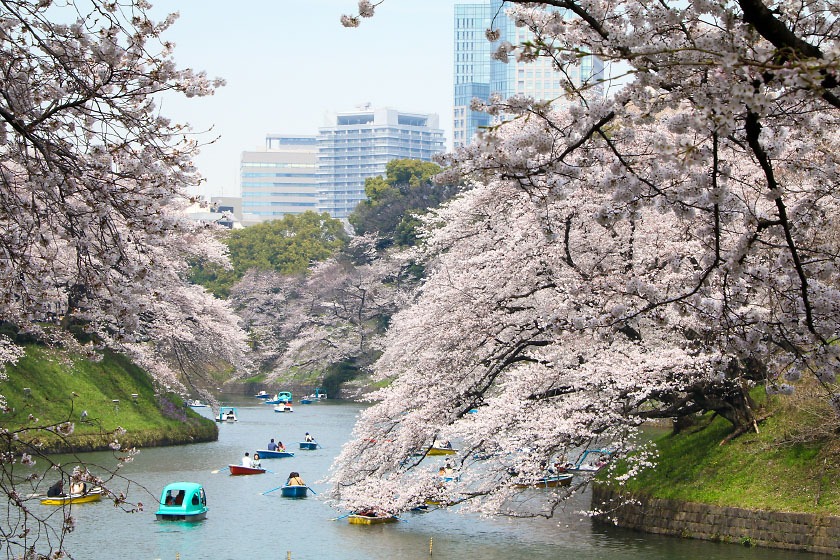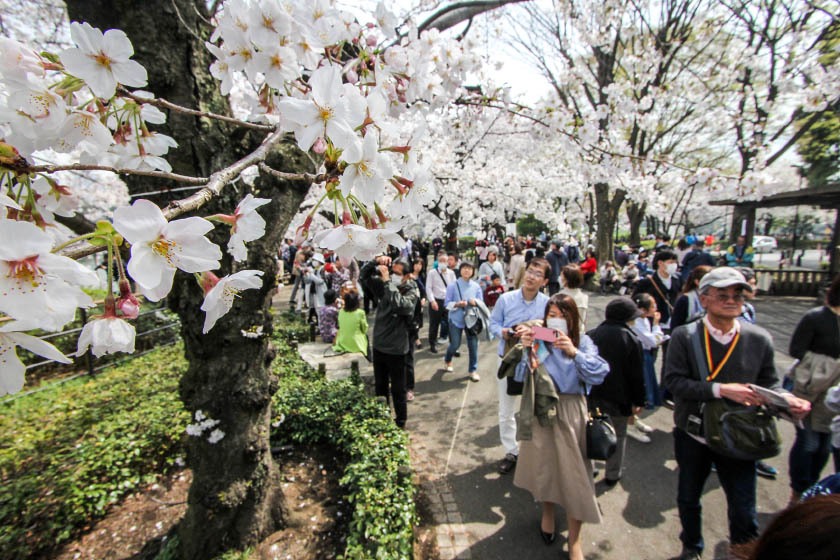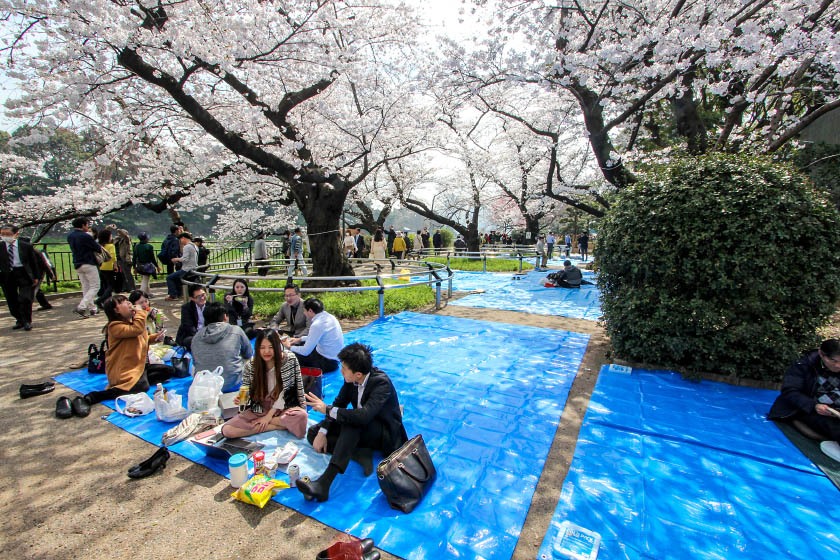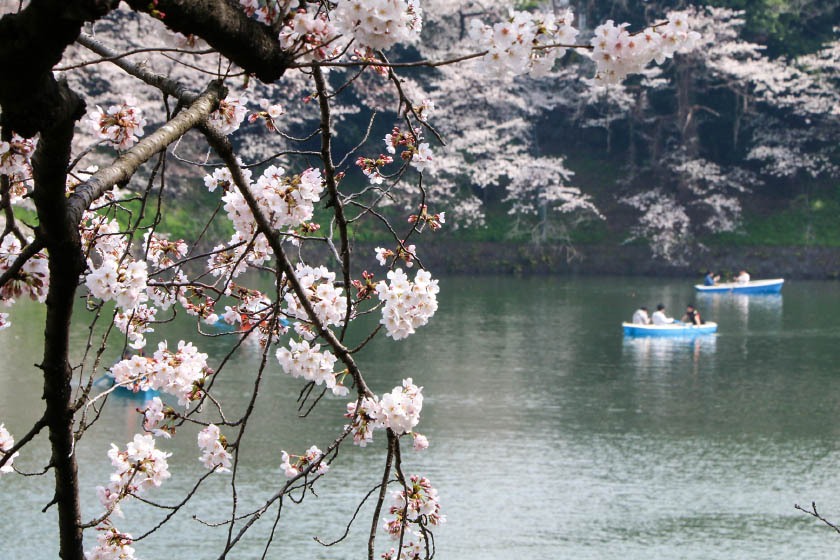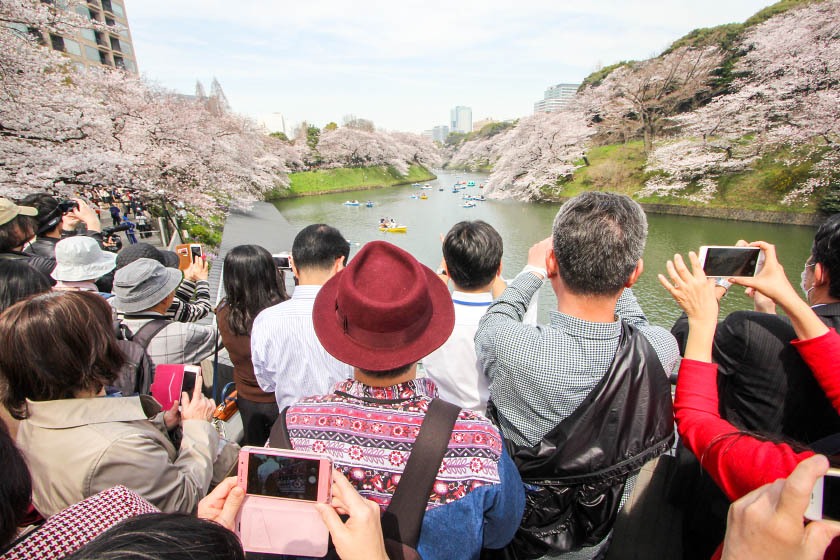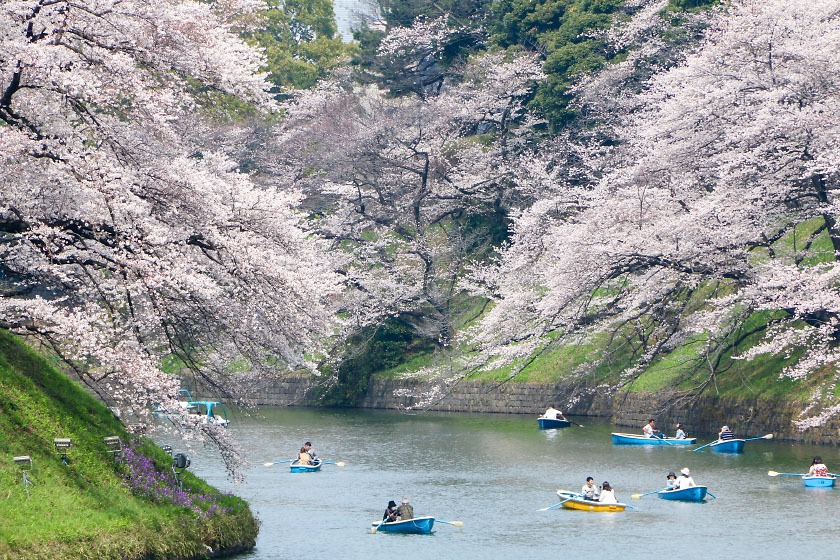 While in the area, I also made the 5-minute walk across the street to the renowned Yasukuni Shrine, which itself is a popular cherry blossom spot. The shrine grounds is home to Tokyo's representative sakura tree; when this tree's first blossoms open, Tokyo's sakura is officially declared open. Today, the representative tree (and all those around it) were at full bloom.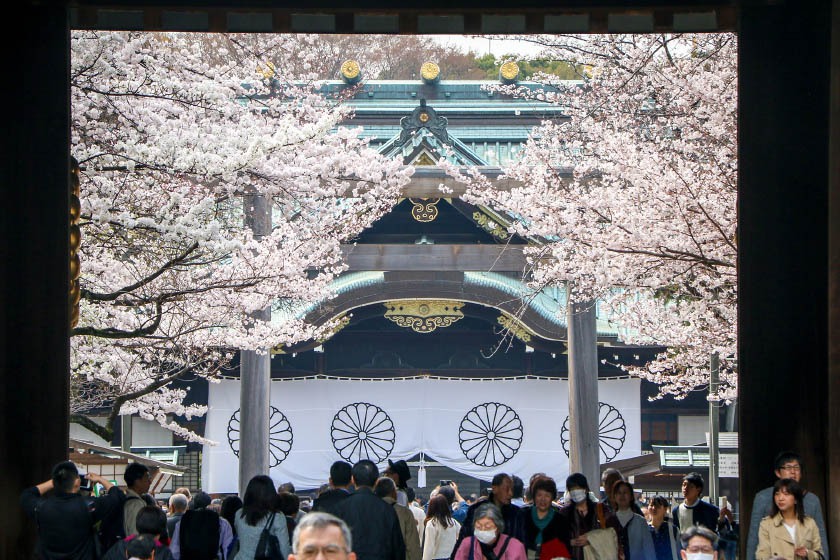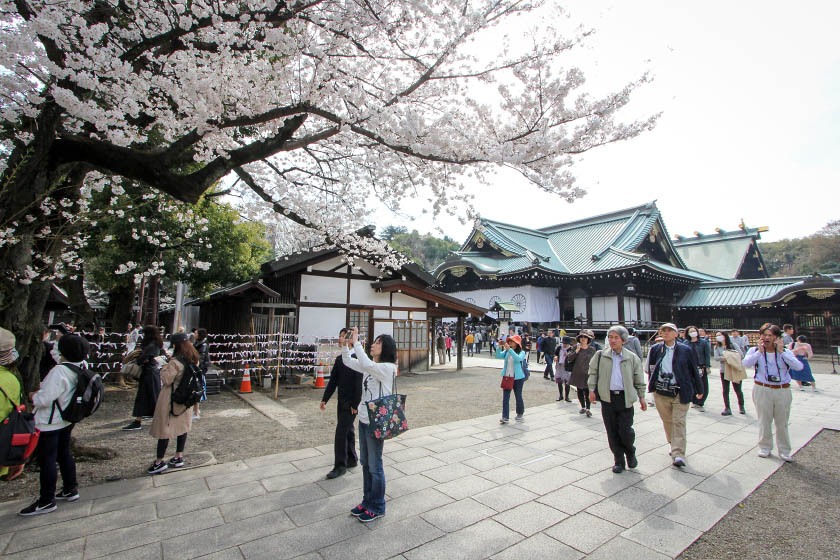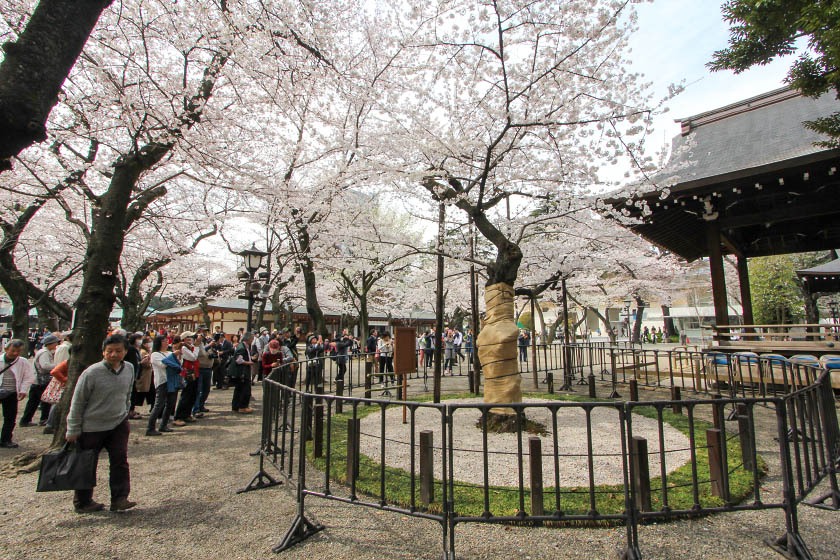 My last stop for today was to the Meguro River. Nearly 1000 cherry trees line the banks of the river, stretching for over four kilometers, making for one of Tokyo's most impressive sakura sights.
Today, the blossoms here too were beautifully at full bloom. The riverside promenades along either side of the river were packed with people enjoying the blossoms, food and drinks, especially north of Naka-Meguro Station. Between Naka-Meguro and Meguro Stations, however, the crowds weren't as bad.
The cherry trees and lanterns here also feature a nighttime illumination while the trees are still in bloom (until 21:00 each night).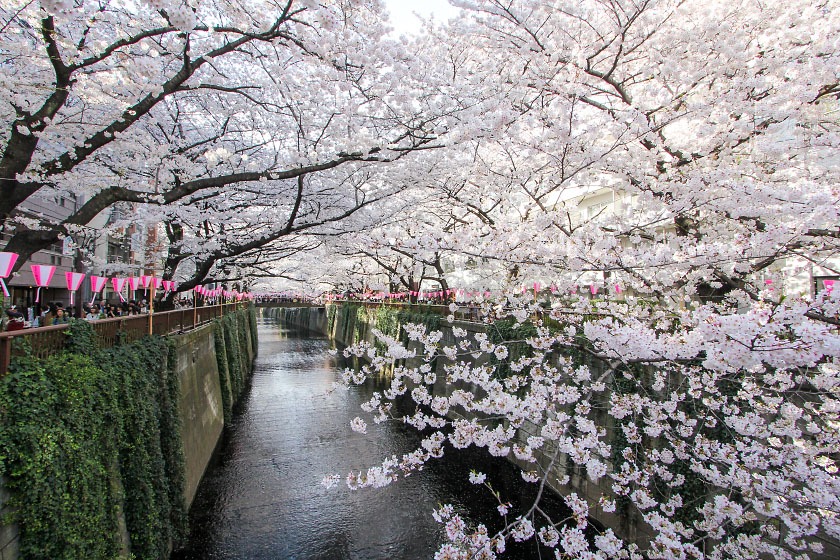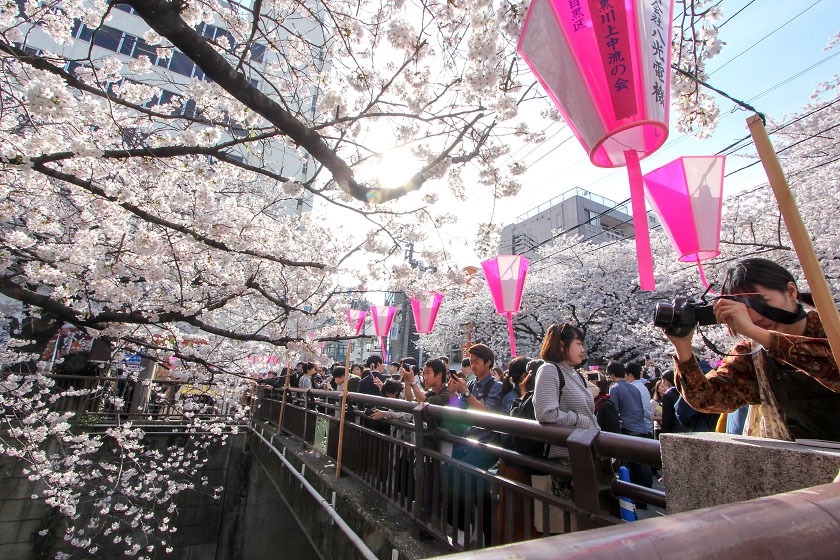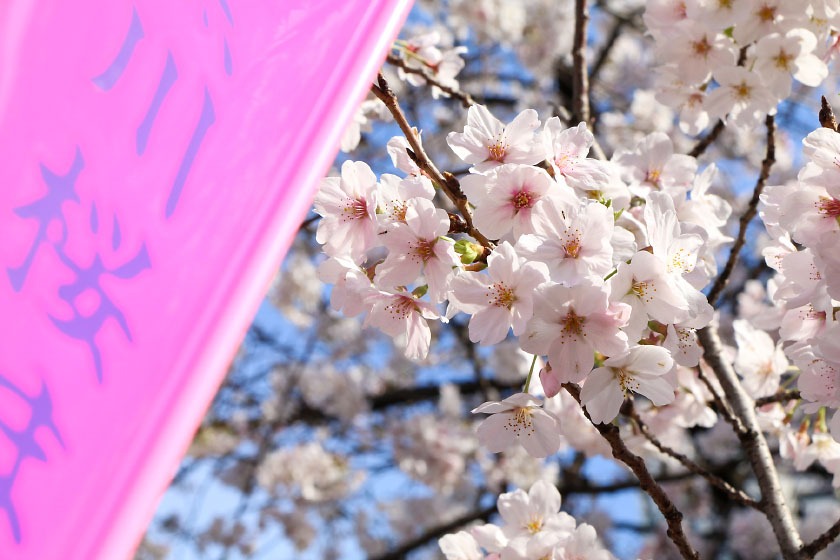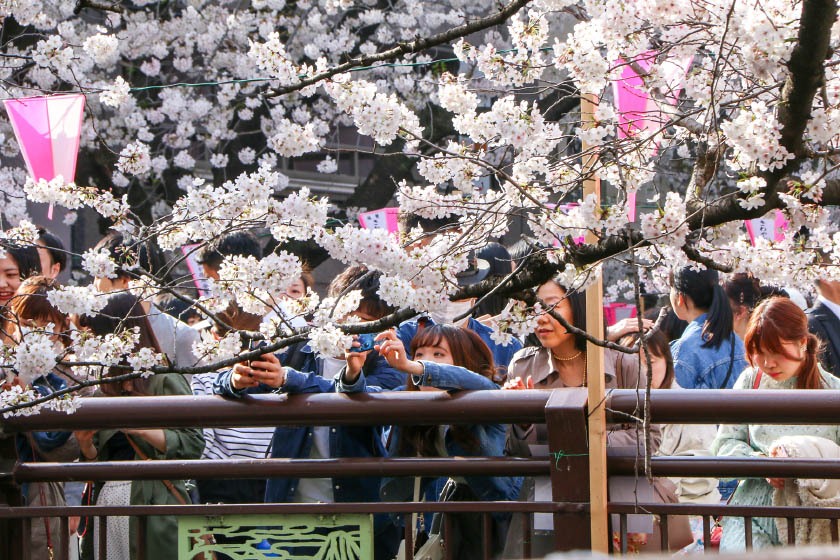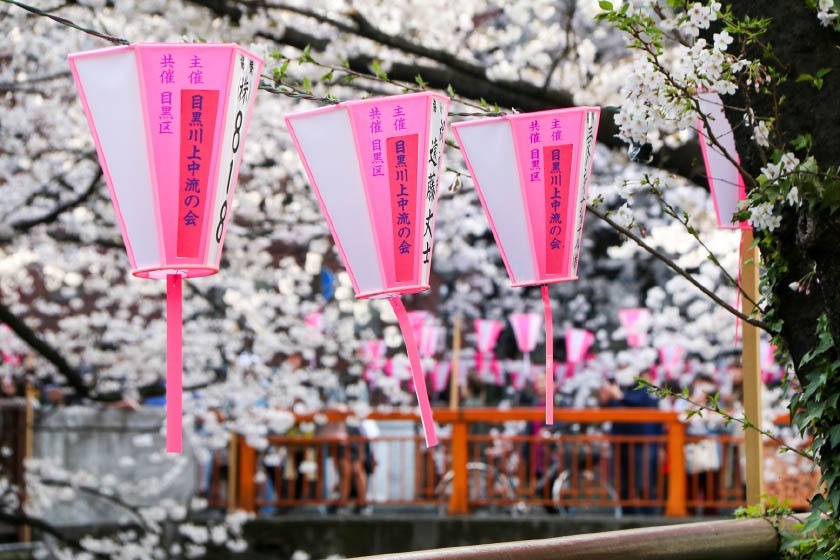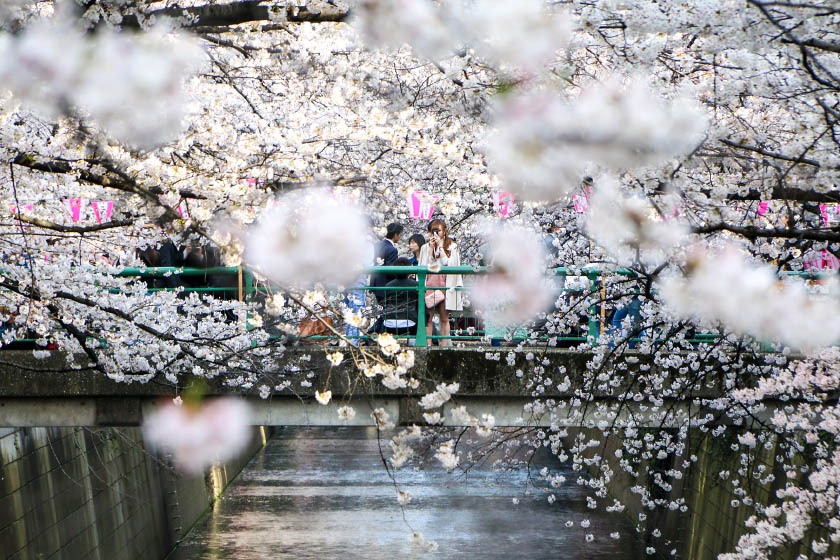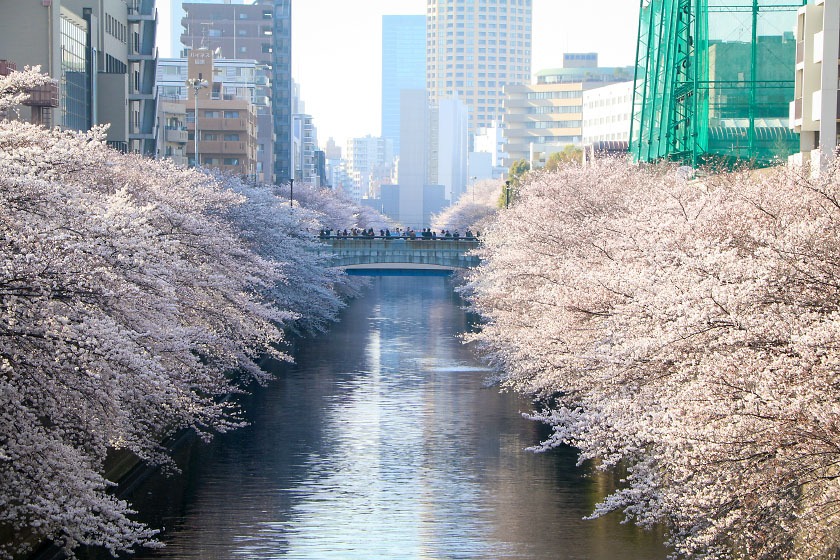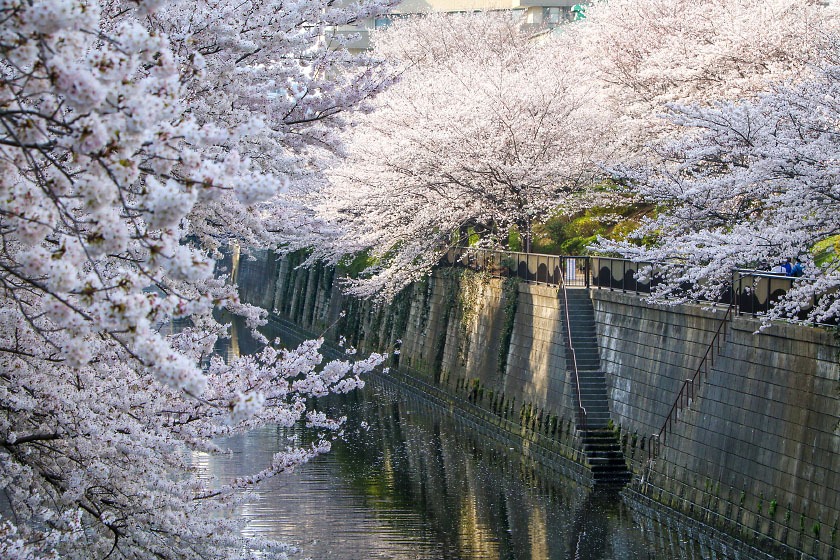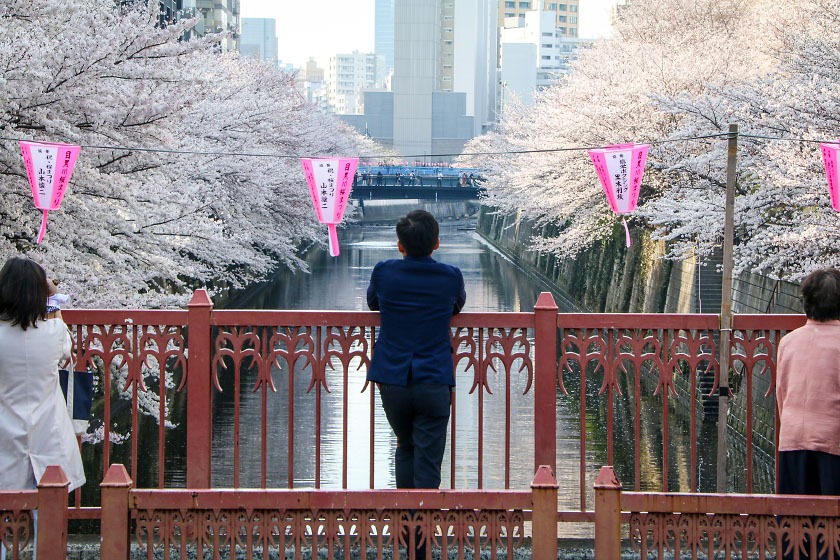 Questions? Ask in our forum.