Hirosaki: Petals Starting To Fall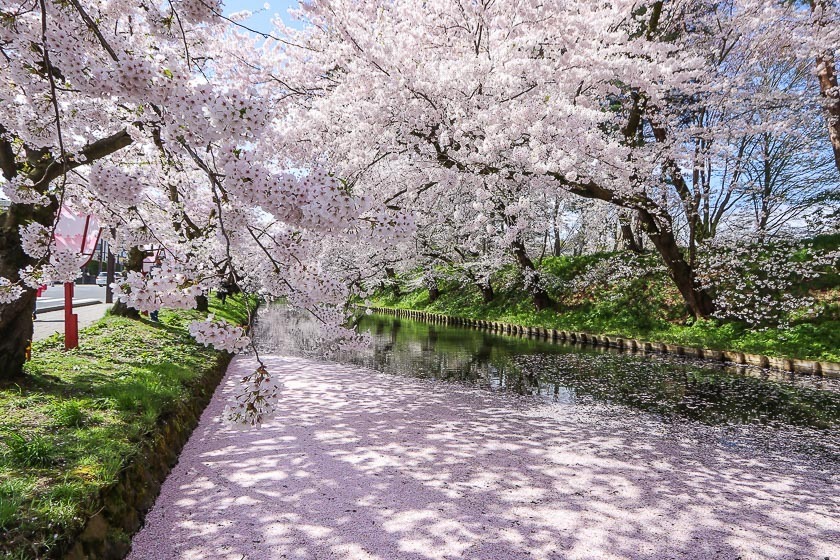 Squeezing in one more cherry blossom report from the Tohoku Region before the weekend, I visited Hirosaki Castle in Aomori Prefecture again three days after my last visit. The last time I reported that the mainstream Somei Yoshino cherry blossoms were at full bloom, while the weeping cherry trees (shidarezakura) were opening.
Today, I found the petals to have started falling off the Somei Yoshino cherry trees while the shidarezakura have progressed to almost full bloom (mankai). I expect this weekend to be magical with the shidarezakura at full bloom while the Somei Yoshino sakura petals falling off creating some soft spring petal snow. The mainstream cherry trees may not last long into next week, but the weeping cherry trees should still remain good for viewing through the Golden Week holidays.
We will be taking our reporting to Hokkaido next week, so check here for the latest updates.
Hirosaki Castle is one of Japan's most popular and famous cherry blossom spots with over 2500 cherry trees planted on the castle grounds. The sakura festival held during the cherry blossom season will carry on till May 7, during which the cherry trees in the park are illuminated from 18:30 to 22:00. Festival food stalls can also be found in the northern end of the park, and all you need for a cherry blossom viewing (hanami) is just your picnic mat.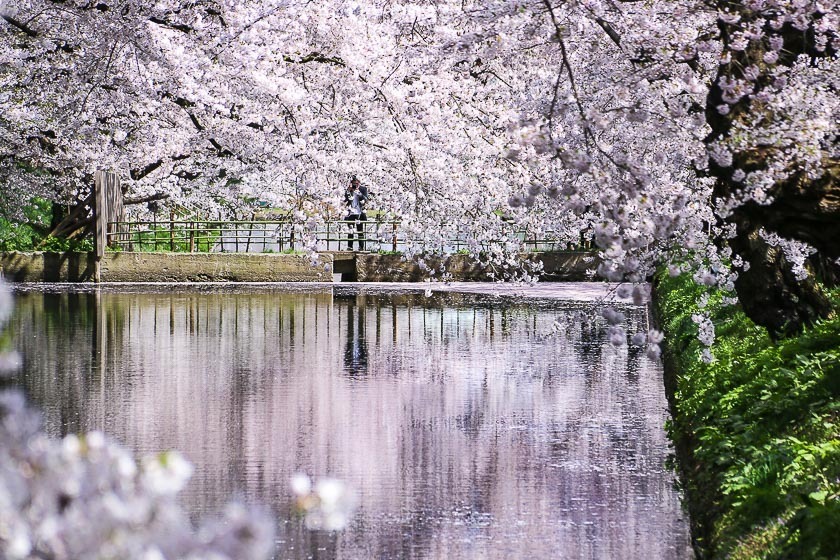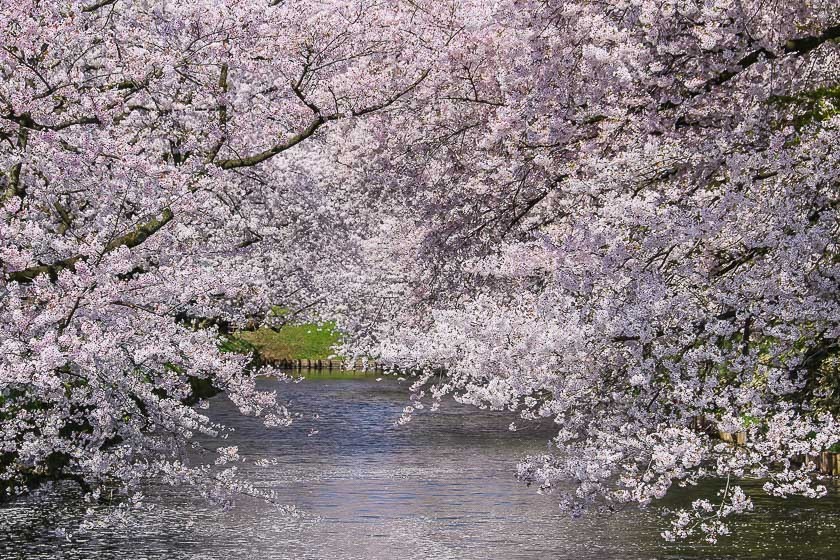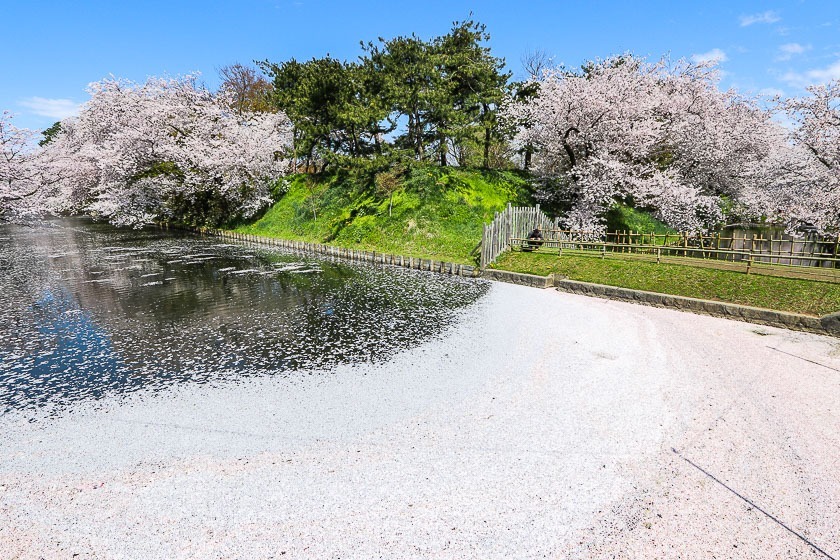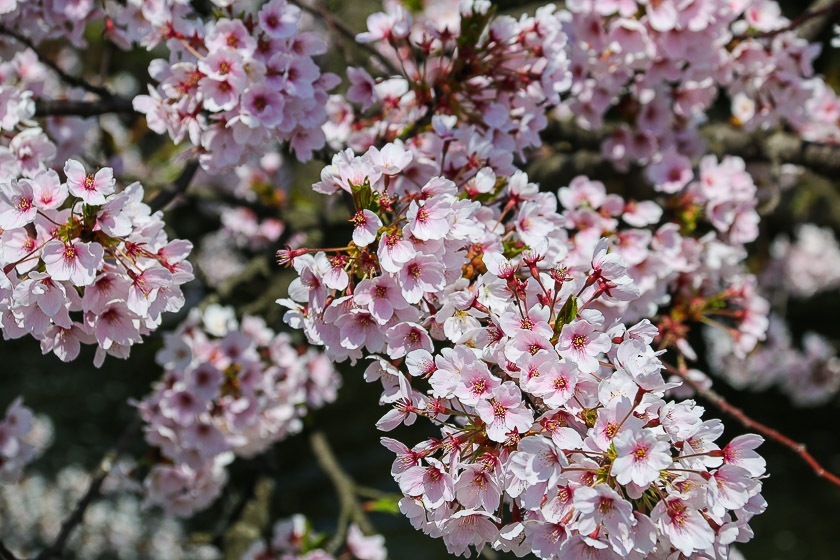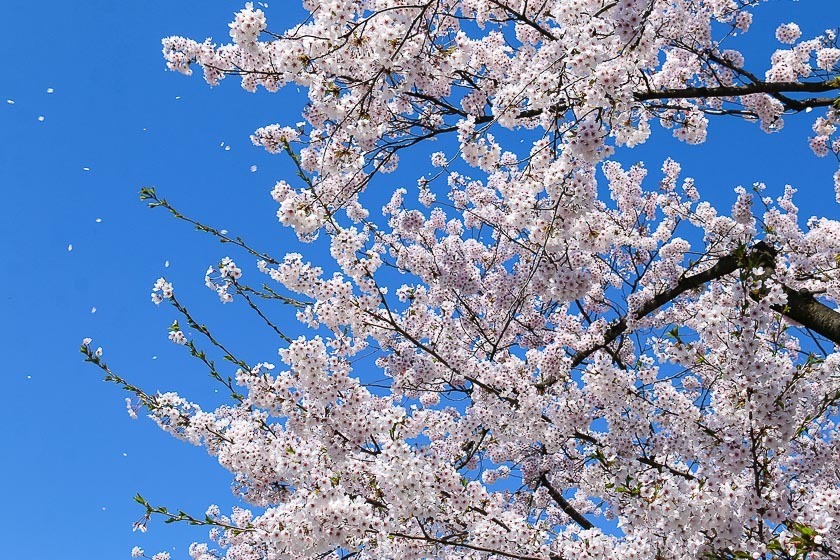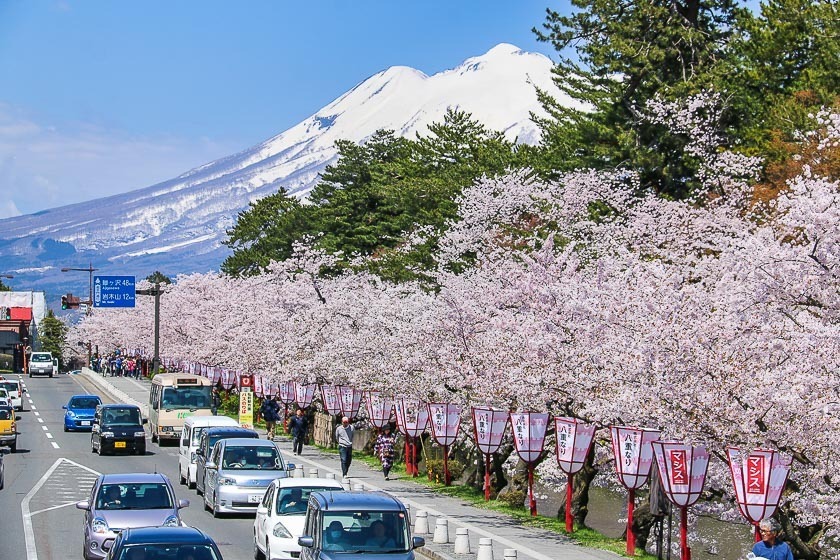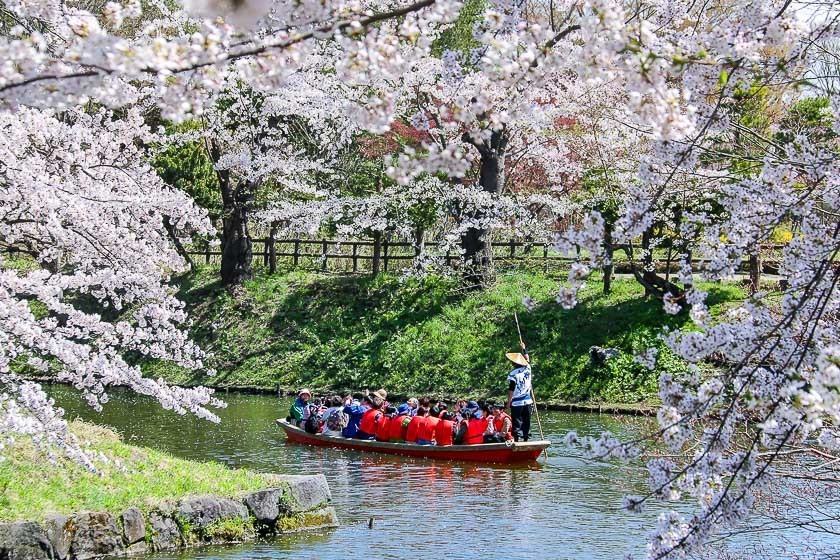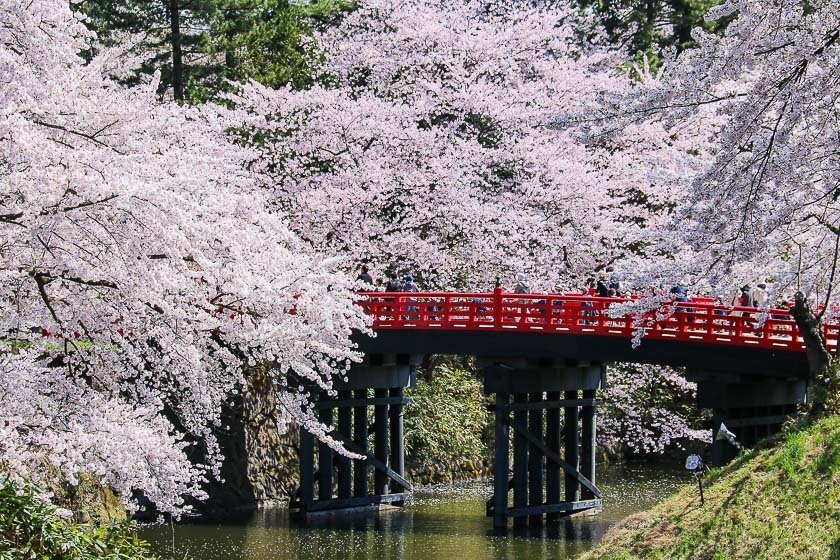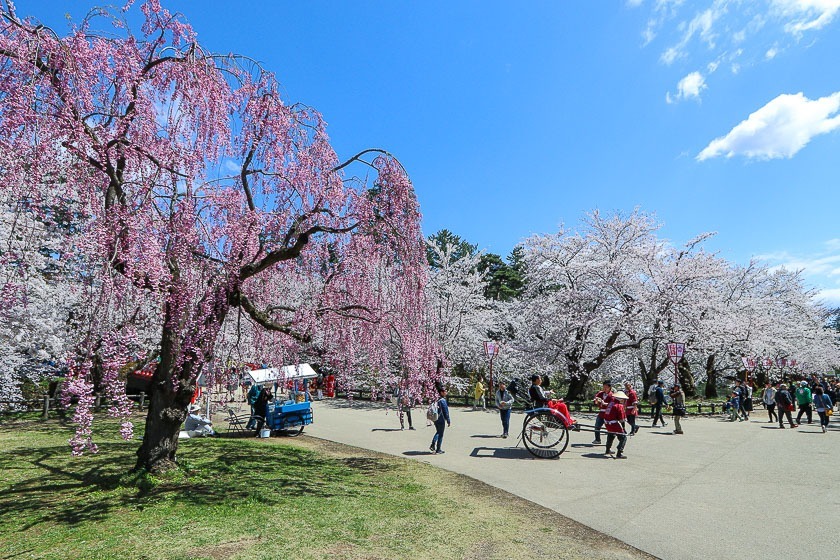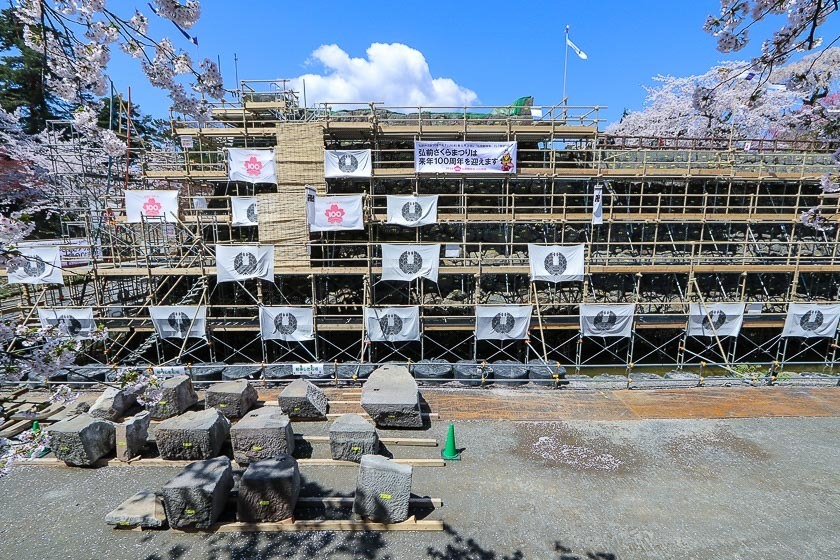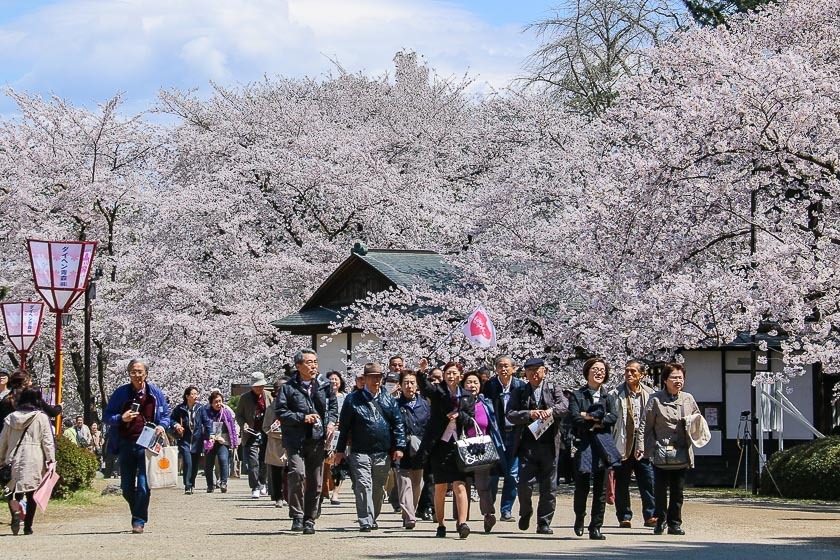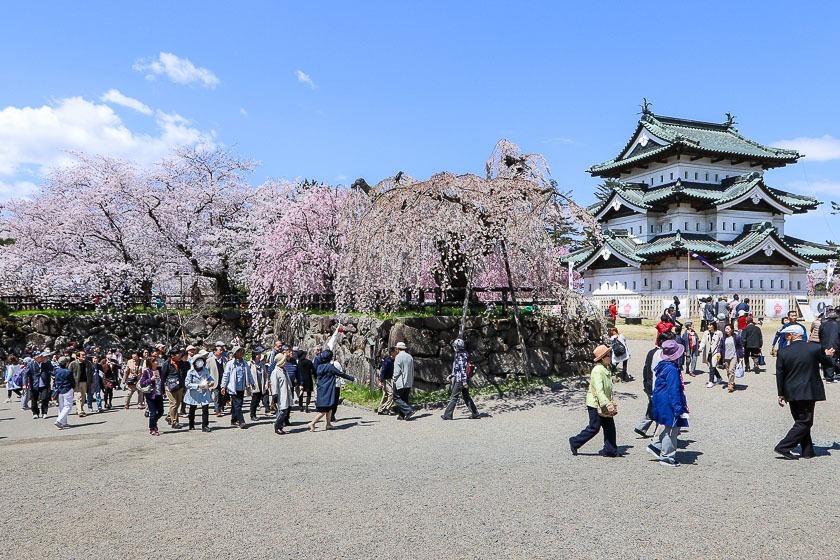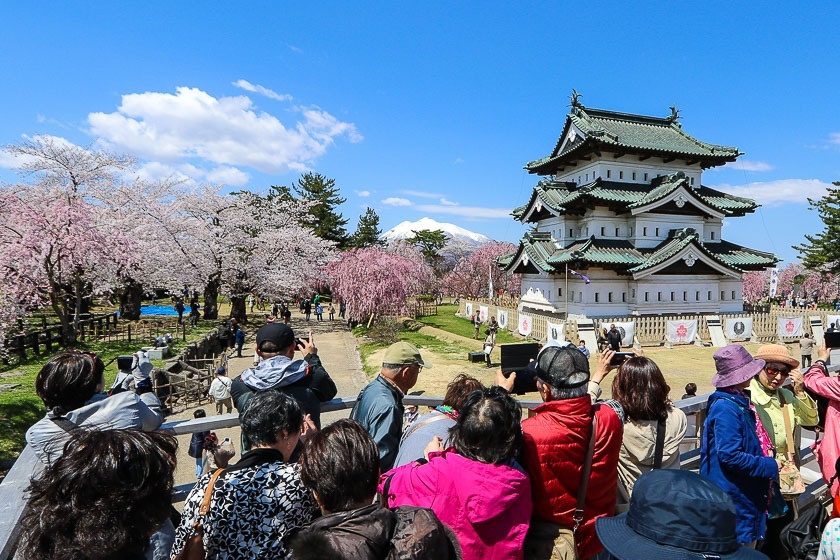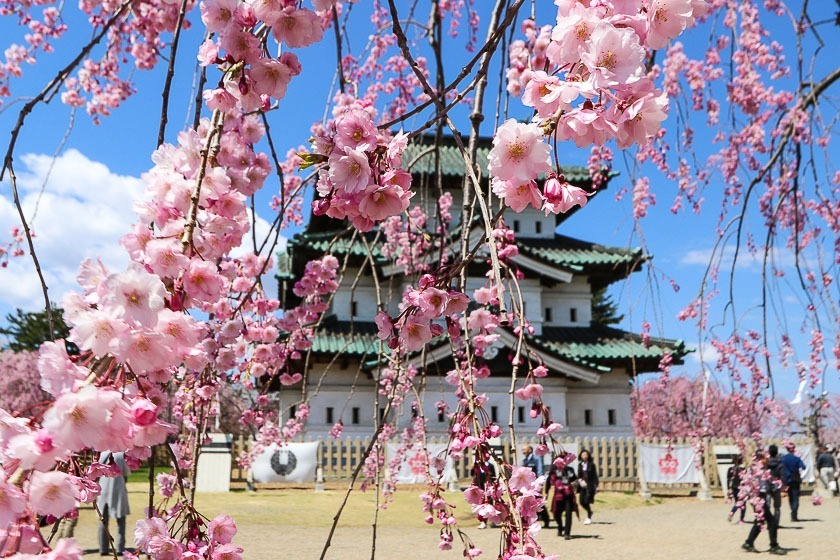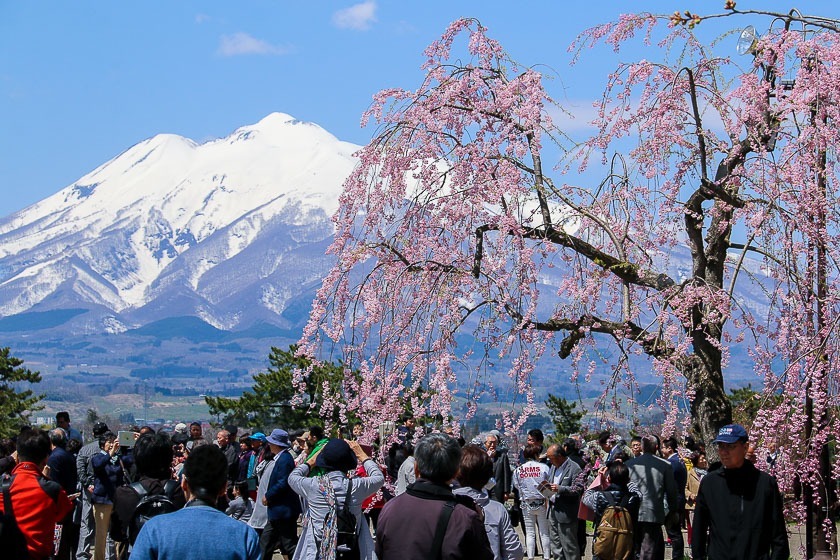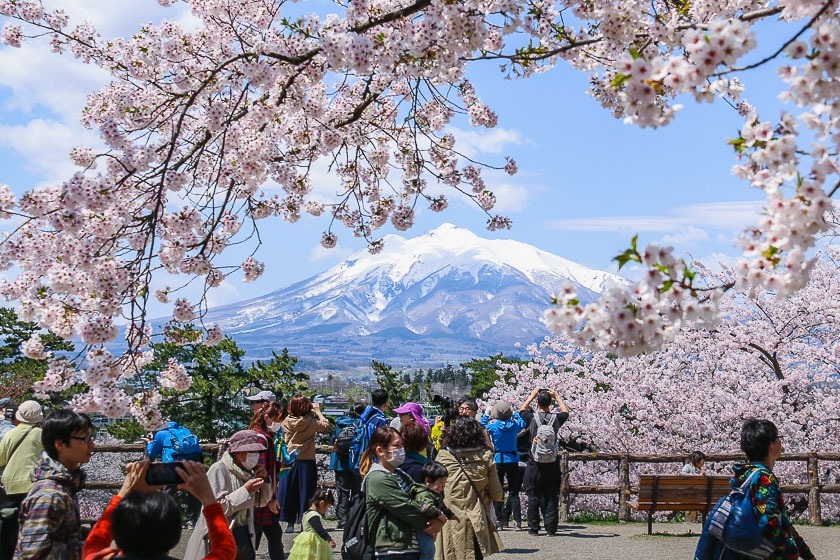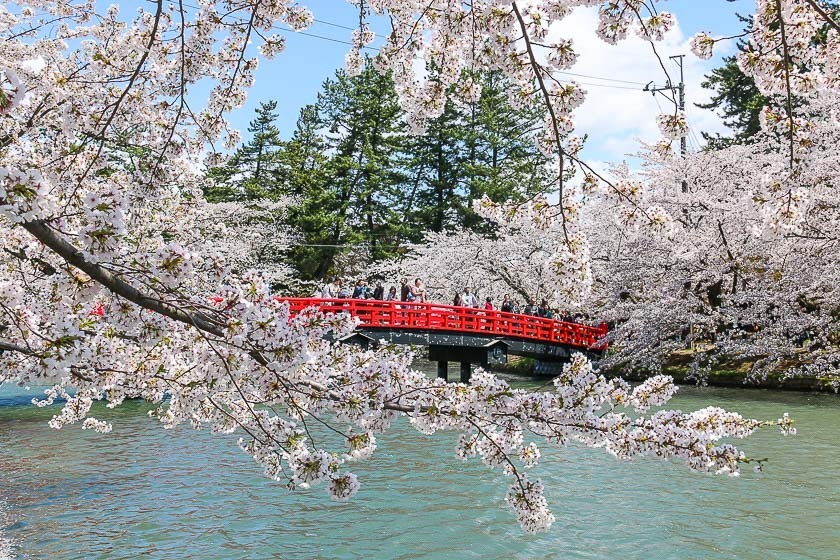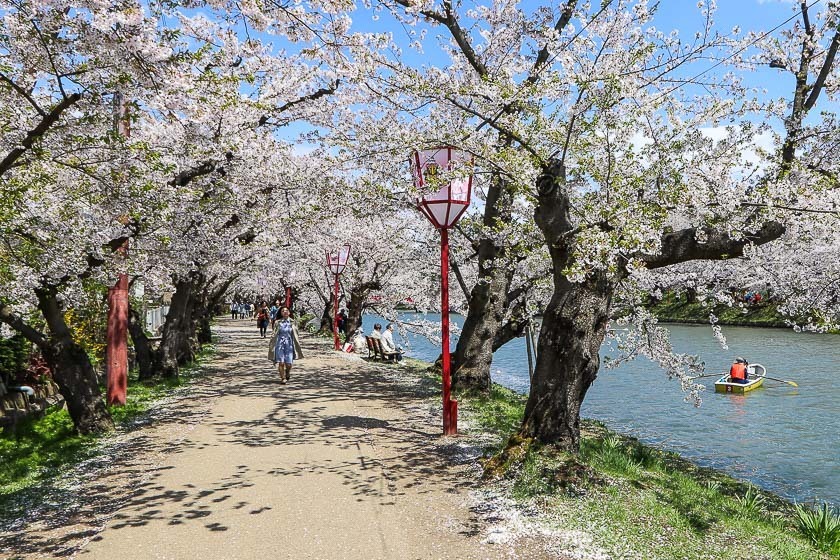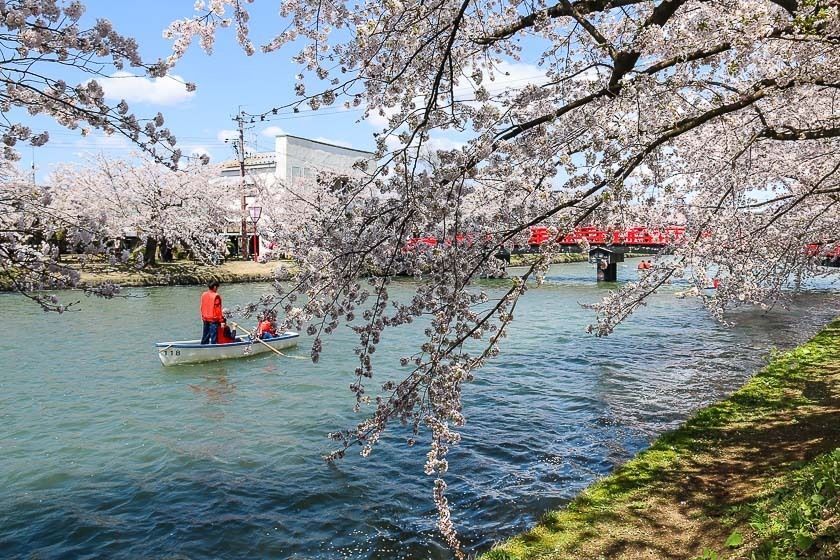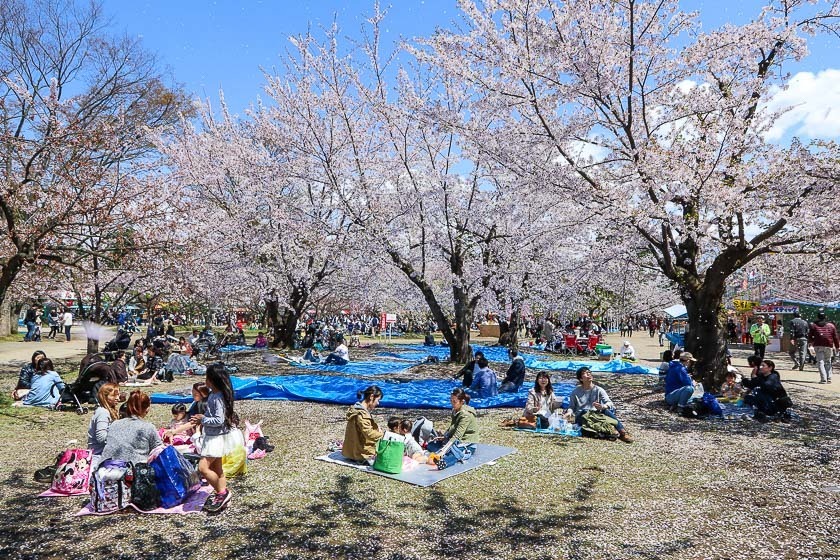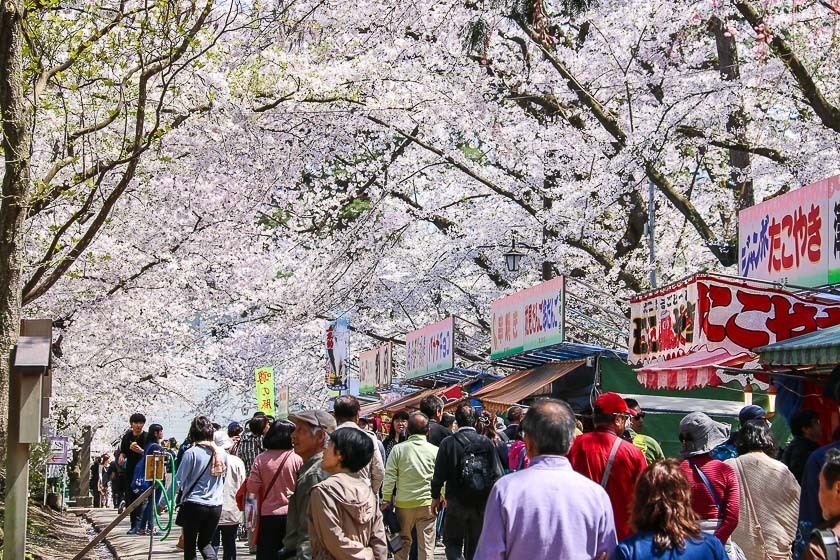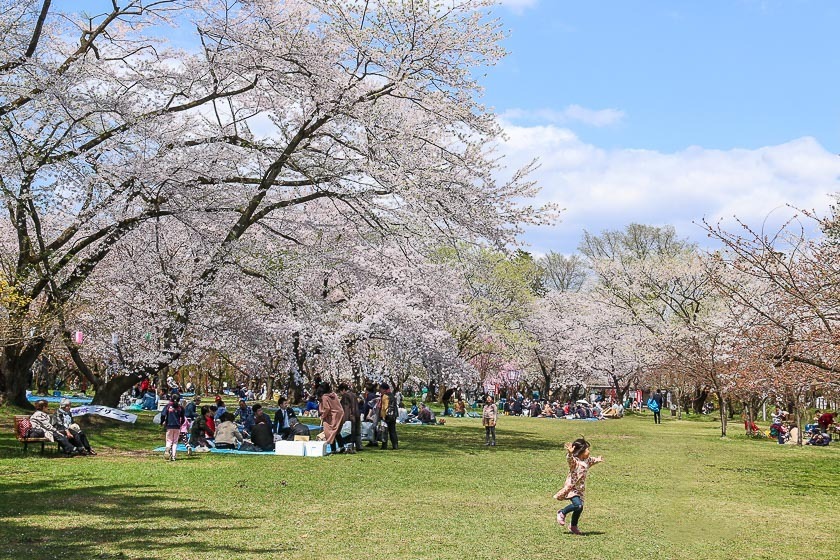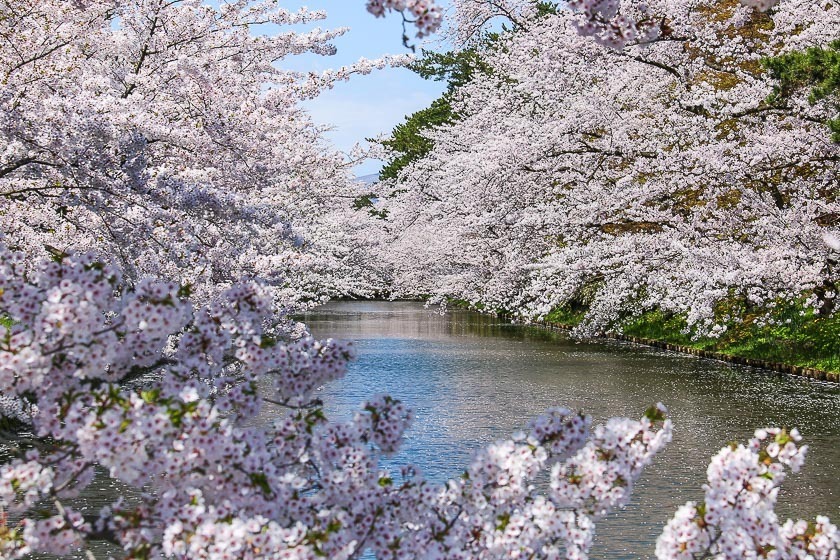 Questions? Ask in our forum.