Cherry Blossoms 2012: Tokyo Report (4/13)
Cherry Blossom Report 2012
Official cherry blossom reports by japan-guide.com
2012 Cherry Blossom Forecast - Schedule of upcoming reports - Post your own report
Popular cherry blossom spots - How to do hanami? - Cherry tree varieties
2012/04/13 - Tokyo Report
by scott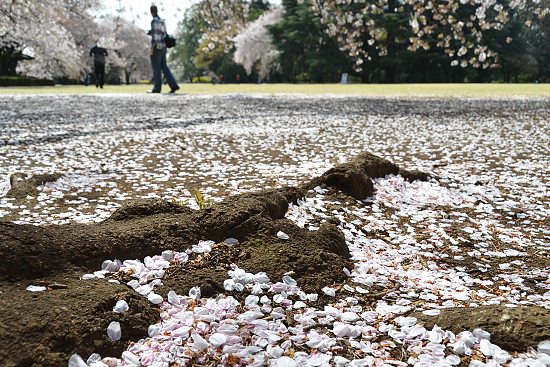 Today I headed down to Tokyo to check out the cherry trees around Shinjuku Gyoen, Ueno Park, and Sumida Park. The cherry blossoms around the capitol reached full bloom about a week ago and since then have been hastened along by warm weather and threatened by strong wind and rain. Unsurprisingly, the cherry blossoms around Tokyo have moved past the peak and are dropping their petals.
Shinjuku Gyoen
April 13, 2012 - petals starting to fall (somei yoshino)
April 13, 2012 - opening (10-50%) (late blooming varieties)
Shinjuku Gyoen was relatively empty today as the peak season for the somei yoshino cherry trees comes to a close. While the trees still retained a lot of their flowers, even the slightest gust of wind would send hundreds of petals into the air like a blizzard. Even so, the trees are still very beautiful, and the petal storms, known as hanafubuki, are an attraction in themselves.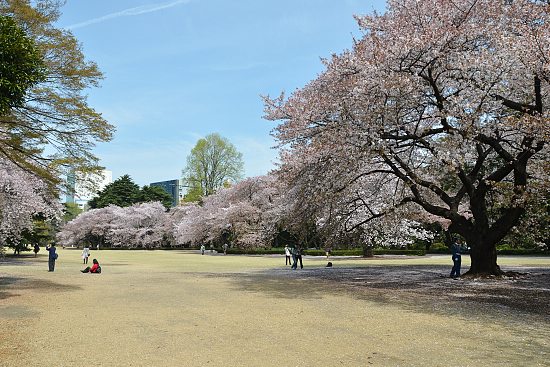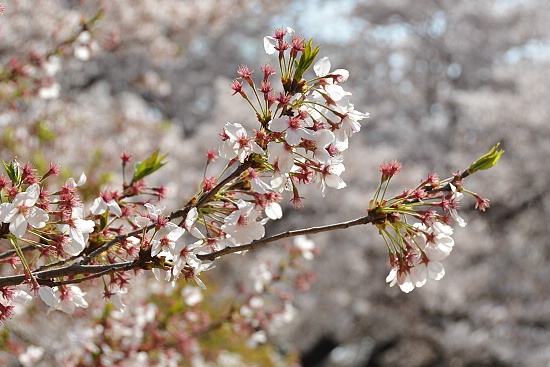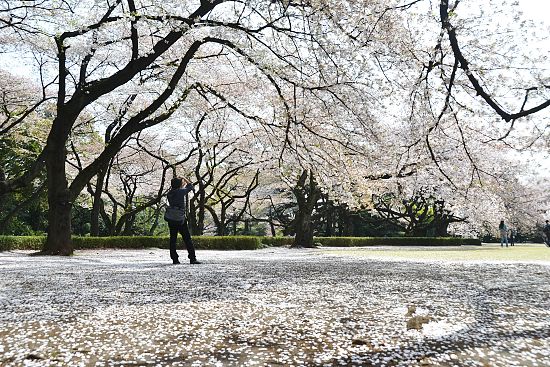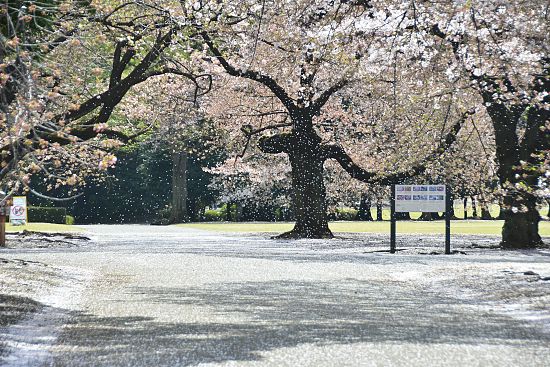 On the other hand, the late blooming cherry trees around the park are now just opening as the somei yoshino season comes to an end. The yaeshidarezakura and ichiyo varieties looked the furthest along with some trees already approaching full bloom.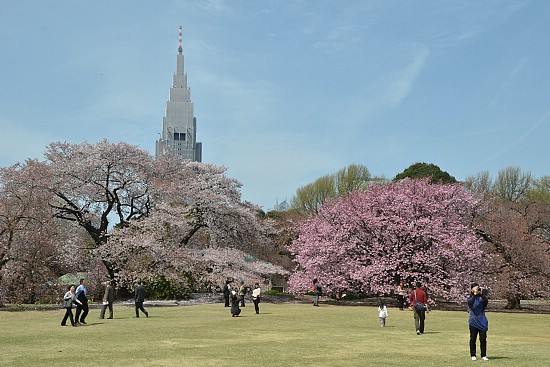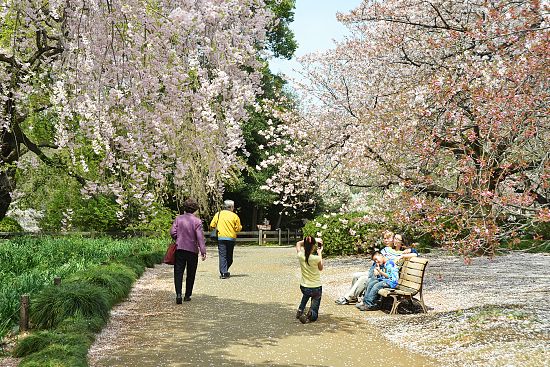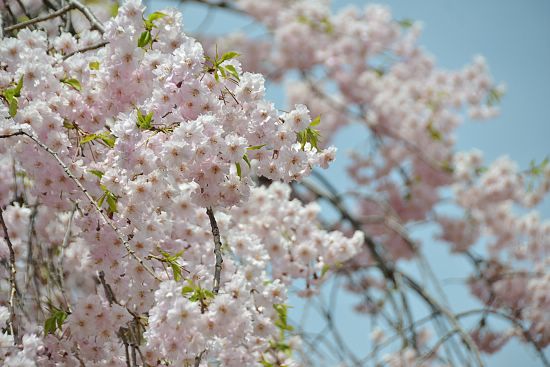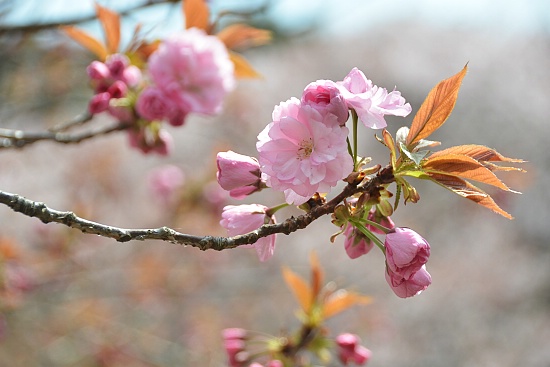 Ueno Park
April 13, 2012 - petals starting to fall
Ueno Park was also quite a bit emptier today than usual. Although there were still several thousand people around the park, there were far fewer cherry blossom parties (hanami) and it was less crowded than earlier this week during the peak if the season. The cherry blossoms are freely dropping their petals now and the green leaves are becoming more and more noticeable. Unfortunately for the blossoms, it is forecasted to rain all day tomorrow which will likely bring an end to the hanami season around Ueno Park.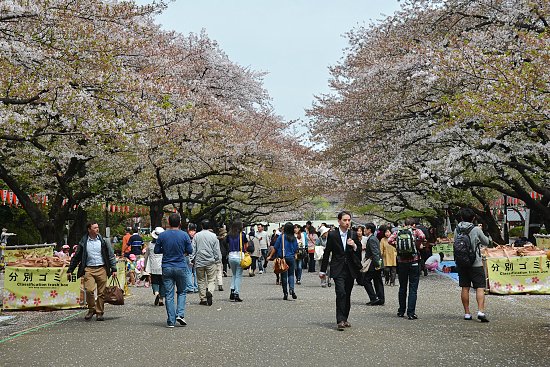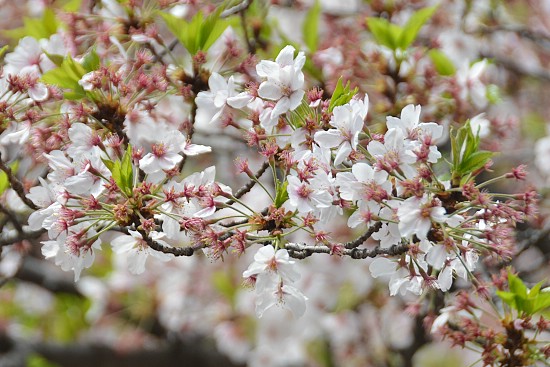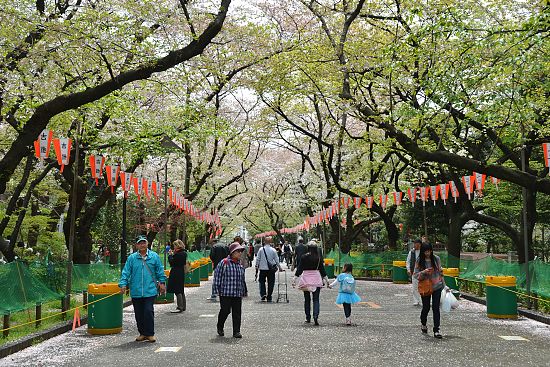 Sumida Park
April 13, 2012 - petals starting to fall
The cherry trees around Sumida Park in Asakusa were at a similar state to those around Shinjuku Gyoen and Ueno Park. Many of the trees still have blossoms but they are freely giving up their petals to the wind. The blossoms are in a fragile state and tomorrow's rain may end the season along the Sumida River.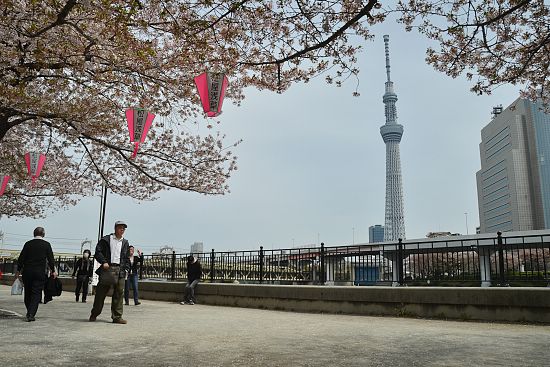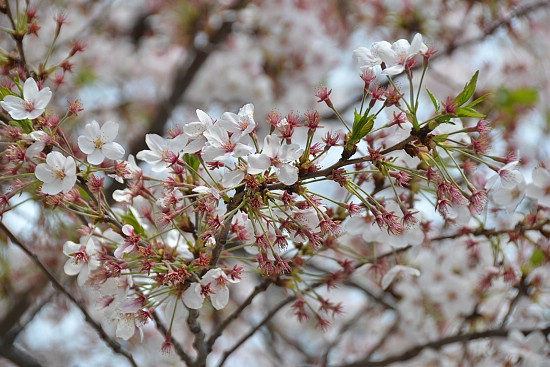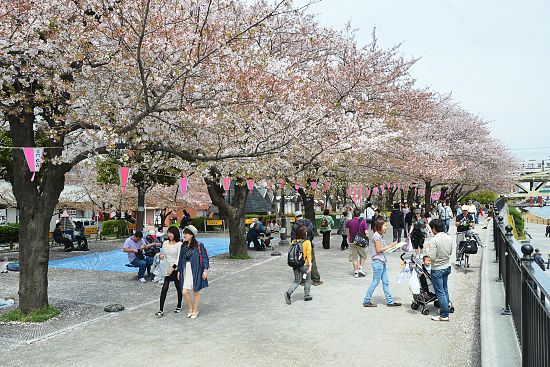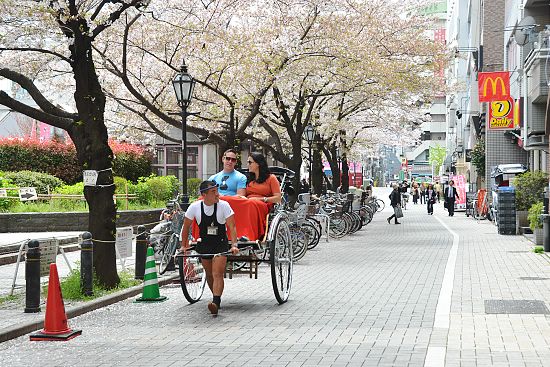 Questions? Ask in our forum.