Noboribetsu: Still Closed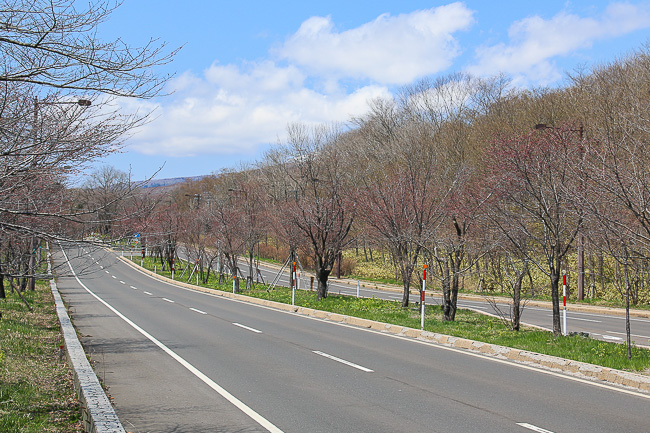 Today I headed for Noboribetsu Onsen, about midway between Hakodate and Sapporo. The hot spring town lies at an elevation of about 200 meters above sea level and is Hokkaido's most famous onsen resort. Due to its elevation, the cherry blossom season has not started here yet.
The mainstream Somei Yoshino cherry trees are very common in many cities across Japan, but in Hokkaido, the more common variety is the Ezoyama-zakura which is hardy in colder temperatures. One of the major differences between the two varieties is that the leaves of the Ezoyama-zakura cherry tree can be seen when the flowers blossom, unlike the Somei Yoshino trees where the flowers bloom before the leaves appear. The Ezoyama-zakura blossoms are also pinker compared to the Somei Yoshino ones.
The eight kilometer stretch of road from the JR Noboribetsu Station up to Noboribetsu Onsen is lined with about 2000 Ezoyama-zakura cherry trees. Today, I found the trees to have their flowers still in buds and at a relatively early stage. The trees are typically at their best in mid May when the open blossoms create a sakura tunnel.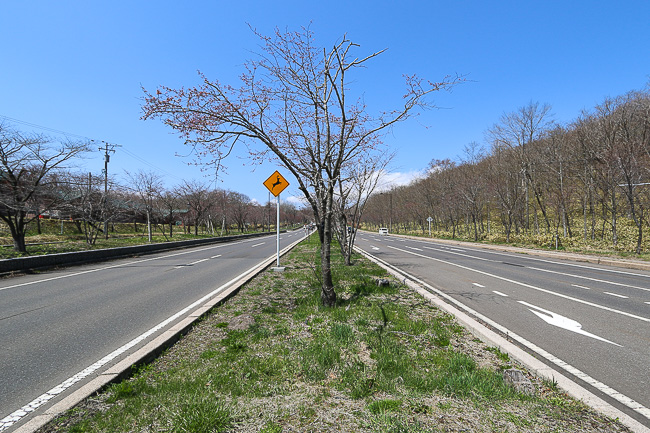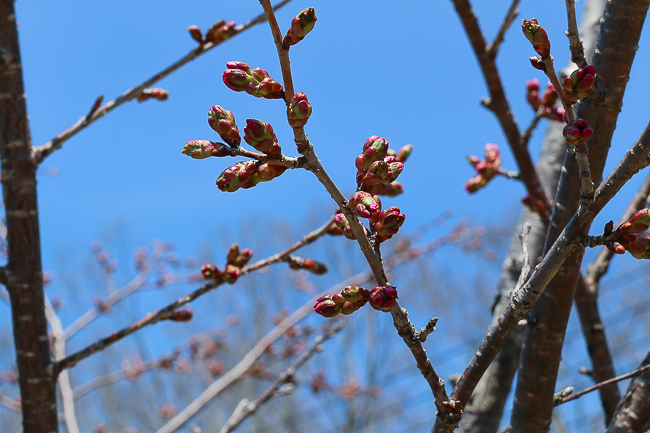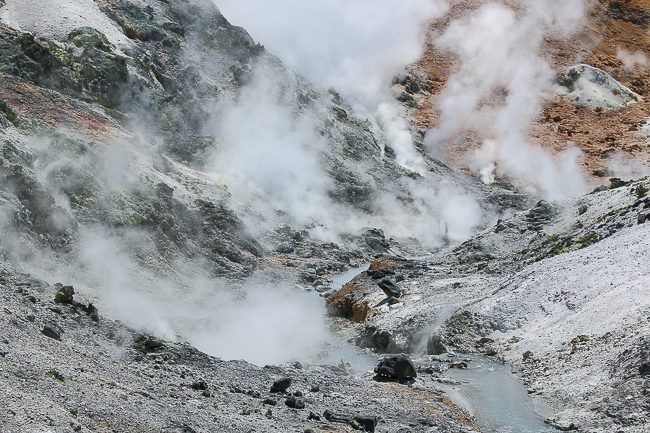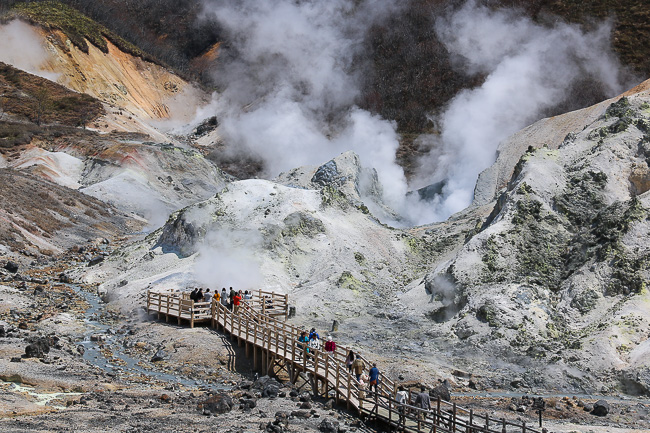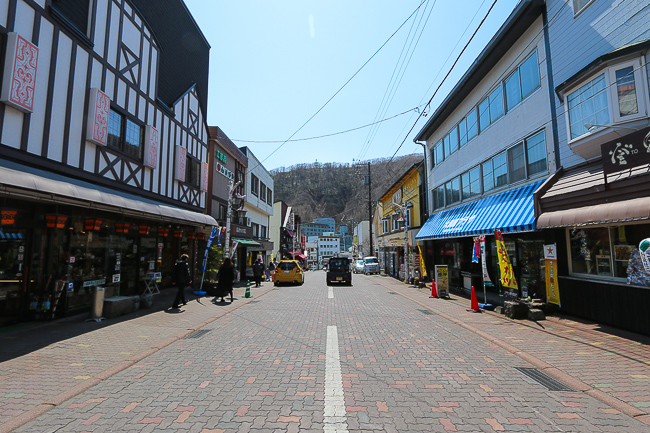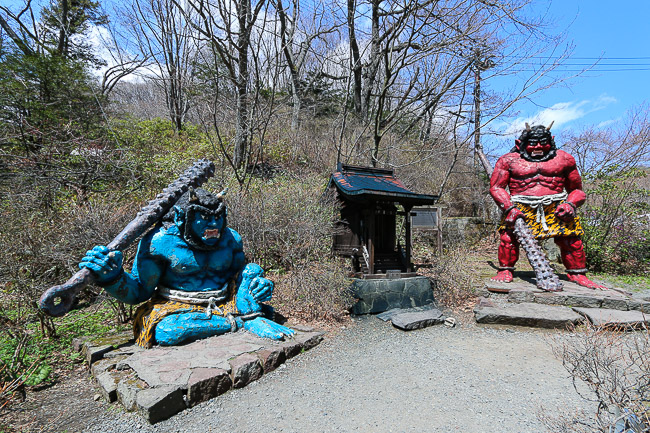 Questions? Ask in our forum.