Kumamoto: Approaching Full Bloom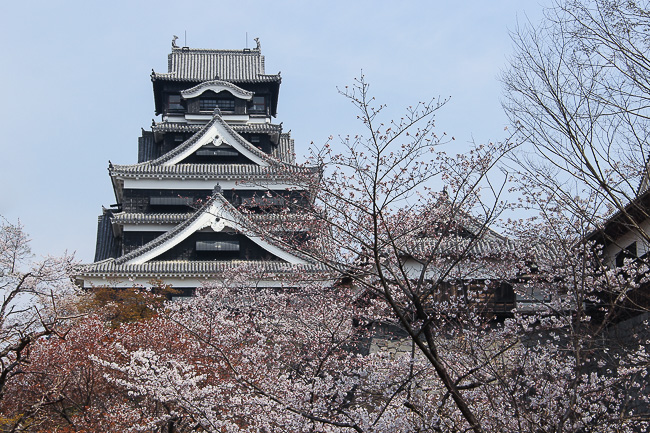 After the brief cold spell last week, the temperatures have warmed up considerably this week all across the country and the cherry blossoms are progressing towards reaching their peak. None of the cities have reached full bloom (mankai) yet, though it will only be another day or two before mankai is reached in the cities where the flowers bloomed last week. Continuing with the cherry blossom reporting, Scott is in Kyoto today, Joe in Tokyo, while I move further down to Kumamoto in Kyushu.
The sakura season was declared open in Kumamoto City on March 22, and a week later today, I am pleased to report that the cherry trees are midway towards reaching their peak. The warmer weather over the last couple of days certainly played a large part in encouraging the flowers to blossom. Warm weather is also forecast for the next few days, and I expect the sakura season to be in full swing, and the places I visited today to be crowded over the weekend with lots of hanami revelers.
I started my day at Suizenji Garden a beautiful Japanese style landscape garden in Kumamoto City. There are a number of trails in the garden and the main trail takes one around the garden, passing through the main spots. Majority of the cherry trees are in the southeast section of the garden and the flowers I saw were midway towards reaching their peak. The early flowering cherry trees were starting to lose their petals, but the season is just starting for the common cherry tree variety.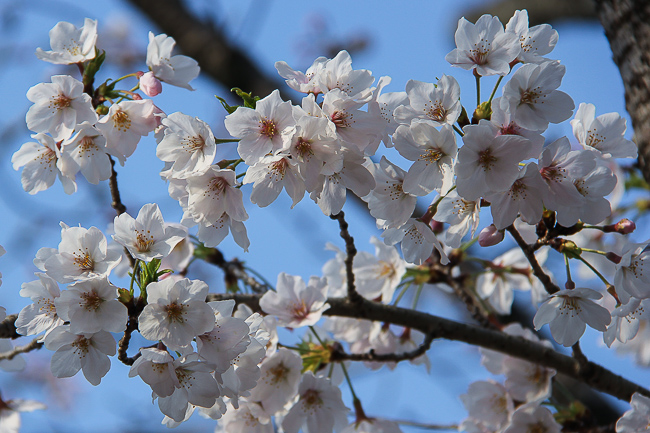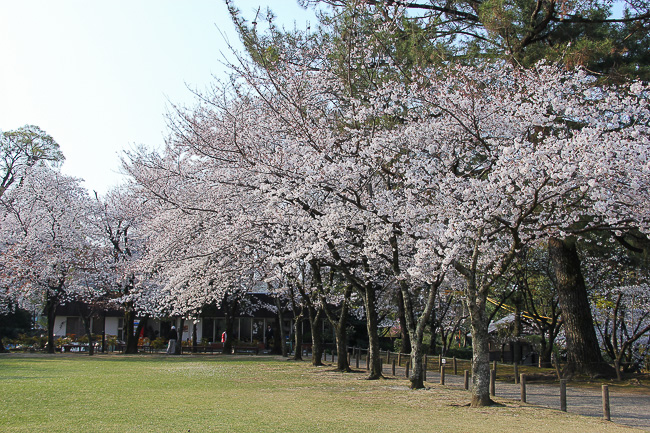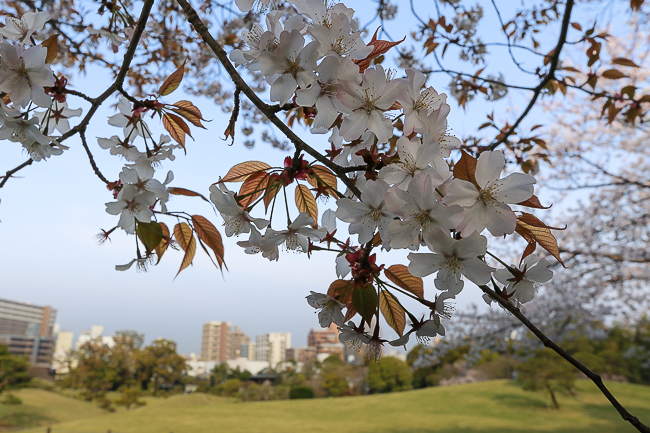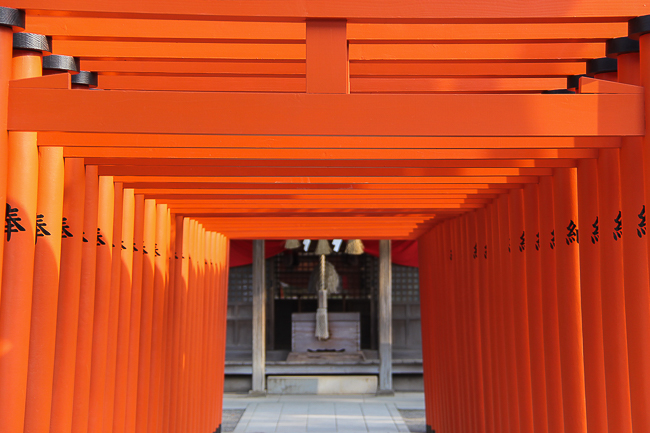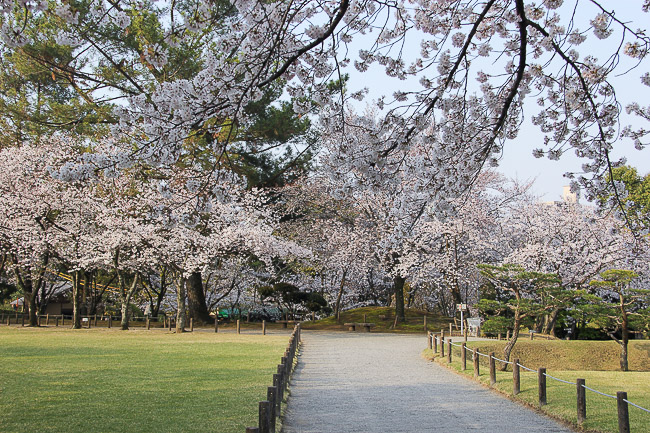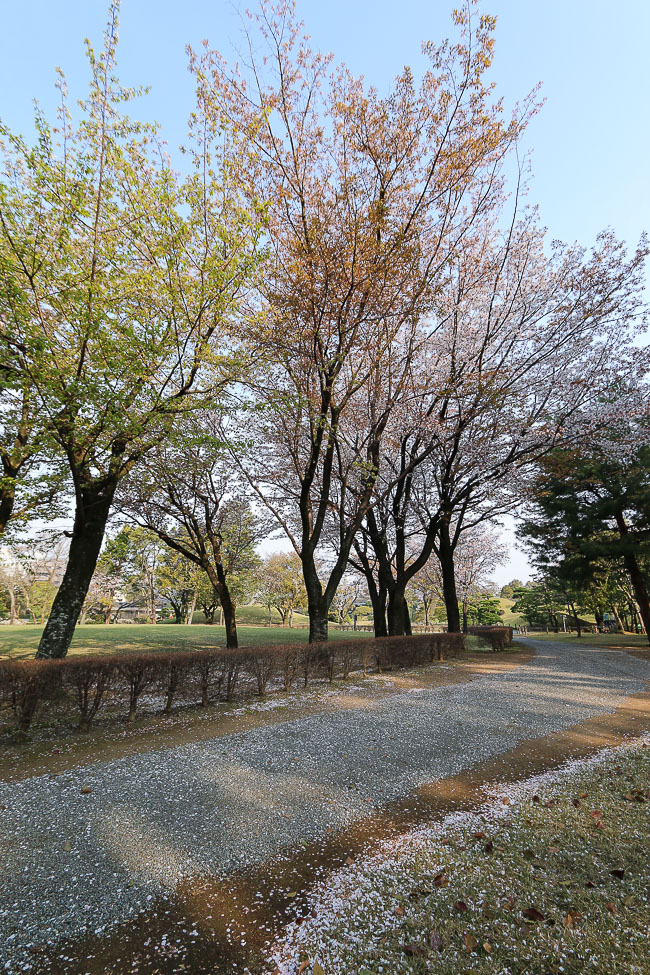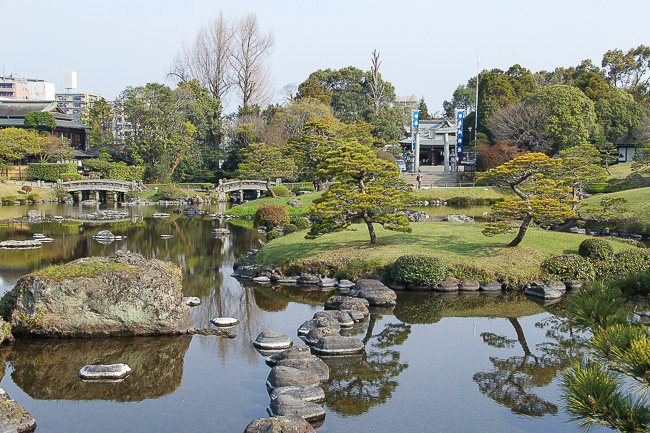 Moving on to Kumamoto Castle, I found the flowers here to be slightly more advanced compared to the ones at Suizenji Garden. There were lots of tourists and locals alike taking advantage of the warm weather and enjoying the open blossoms. I expect the flowers at Kumamoto Castle to reach their peak within the next few days. The castle is illuminated in the evenings during the cherry blossom season until April 3 from 17:00 to 21:00 (entry until 20:30), and entry during that period costs 200 yen.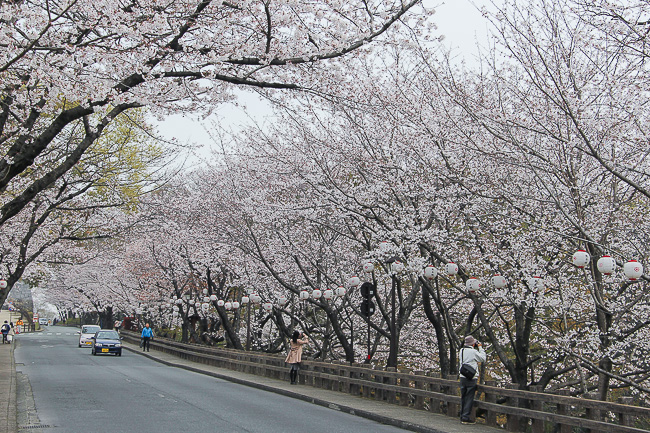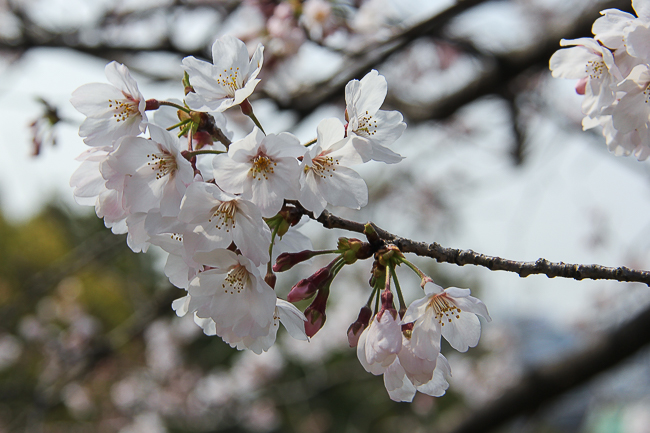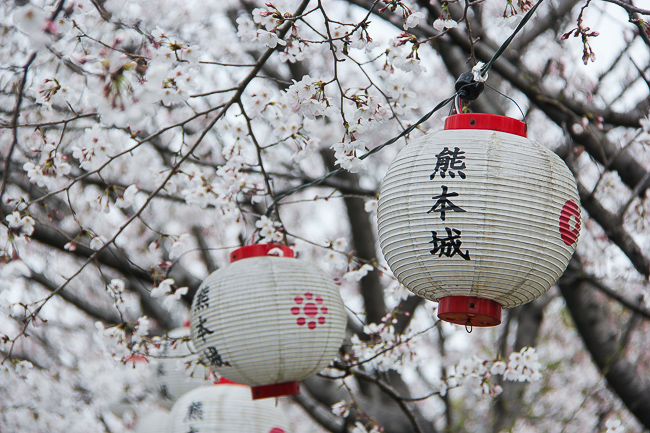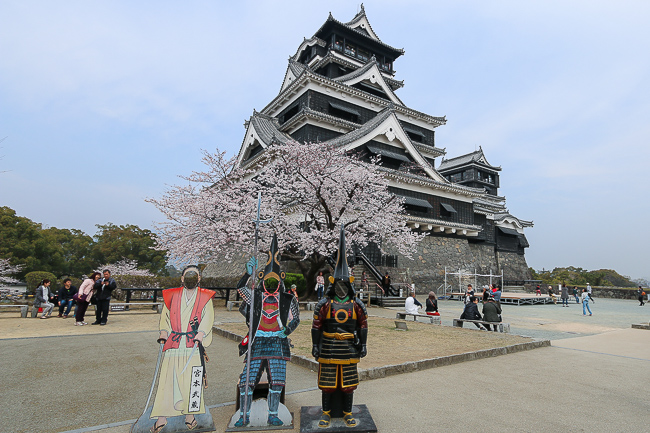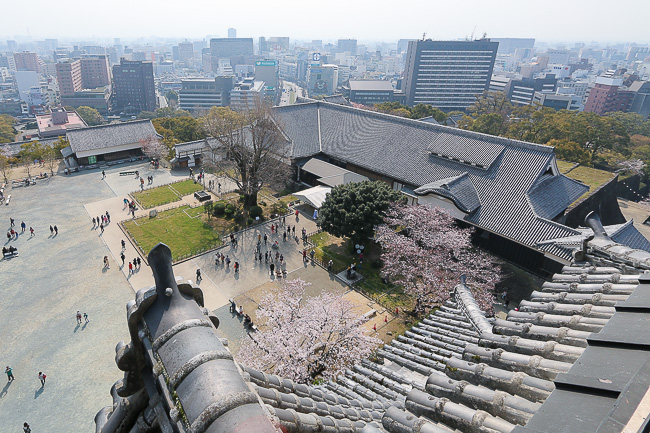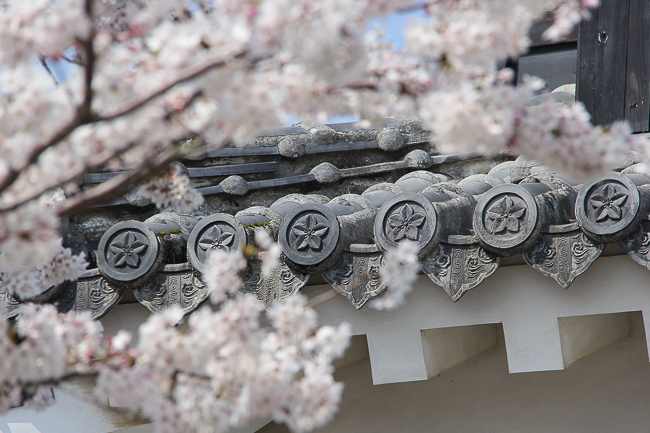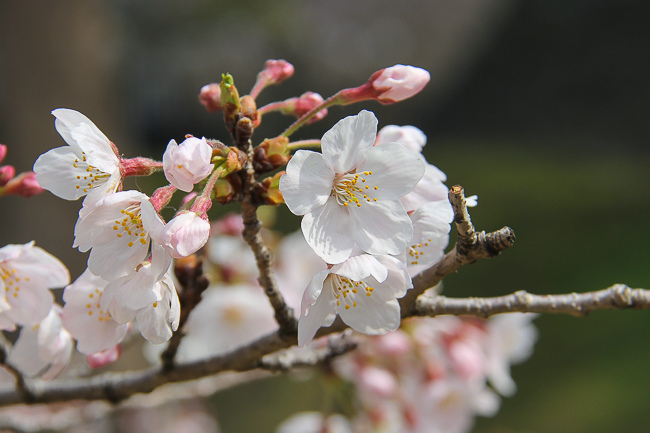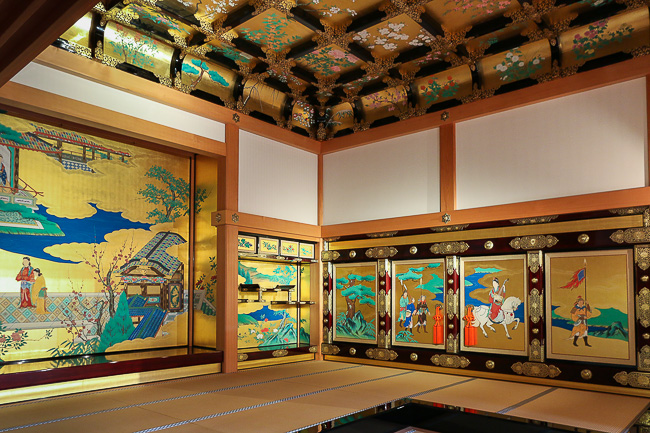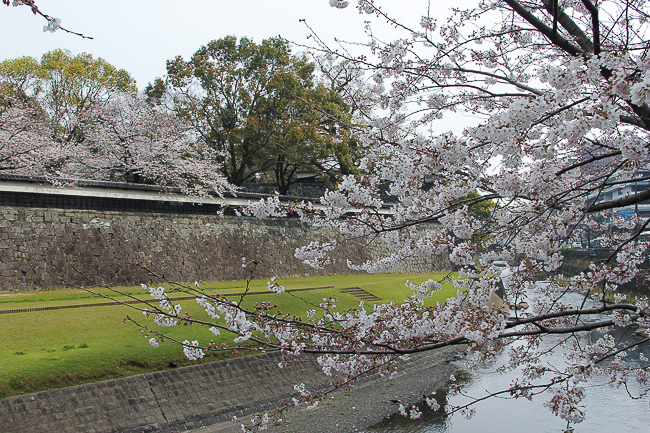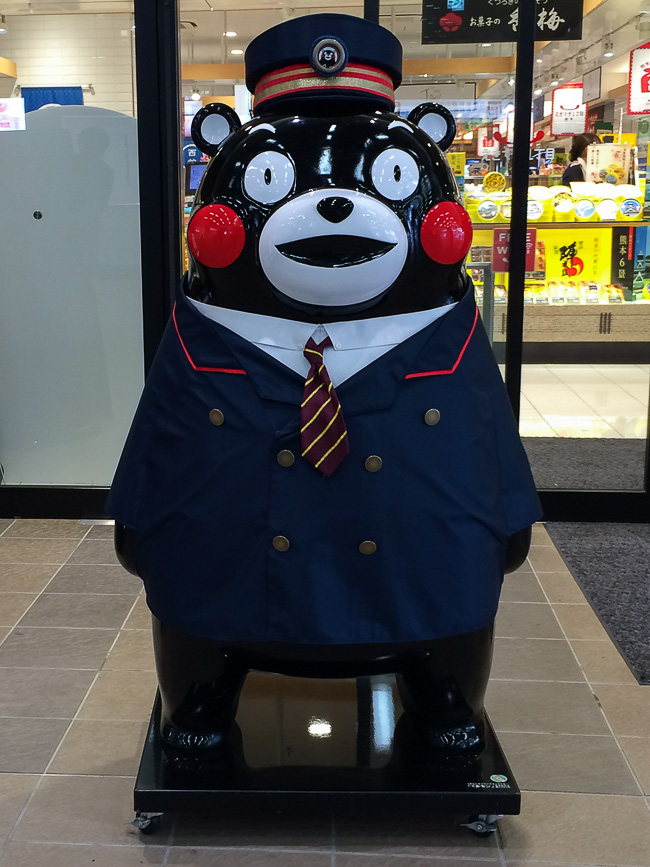 Questions? Ask in our forum.