Cherry Blossoms 2013: Kyoto Report (4/1)
Cherry Blossom Report 2013
Official cherry blossom reports by japan-guide.com
2013 Cherry Blossom Forecast - Schedule of upcoming reports - Popular cherry blossom spots
How to do hanami? - Cherry tree varieties - Post your own report
2013/04/01 - Kyoto Report
by sean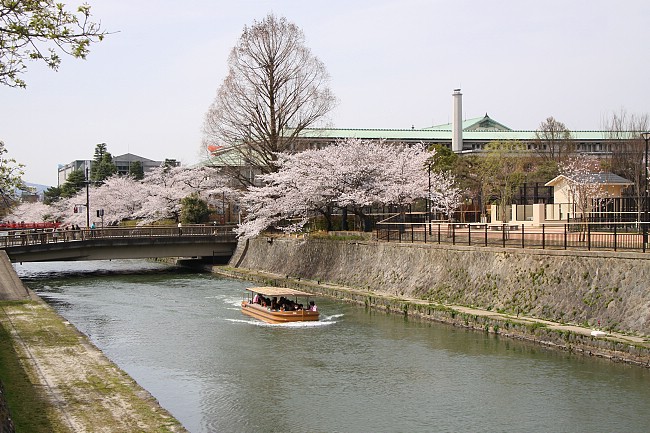 Okazaki Canal
The Kyoto Meteorological Agency announced that the peak of this cherry blossom season had arrived in Kyoto this past Saturday. Today I returned to the city expecting to catch some brilliant views of sakura and I wasn't disappointed.
Elsewhere in Tokyo where Schauwecker is reporting from today, the season is coming to an end. Those that arrive at the capital a little too late may consider alternatives such as locations in Gunma Prefecture which Scott covered on March 28. I will be visiting the cherry blossom spots in Gunma too in a few days to report on the situation there.
Arashiyama
April 1, 2013 - full bloom
The cherry trees were in full bloom at Arashiyama, a popular spot for both cherry blossom watching (hanami) and autumn color viewing. Most blossoms were looking fresh and healthy, so I think their peak should last for another three or four days at least.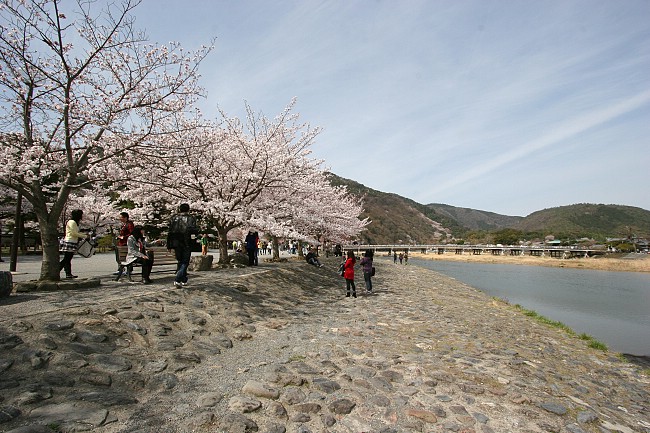 Togetsukyo Bridge at Arashiyama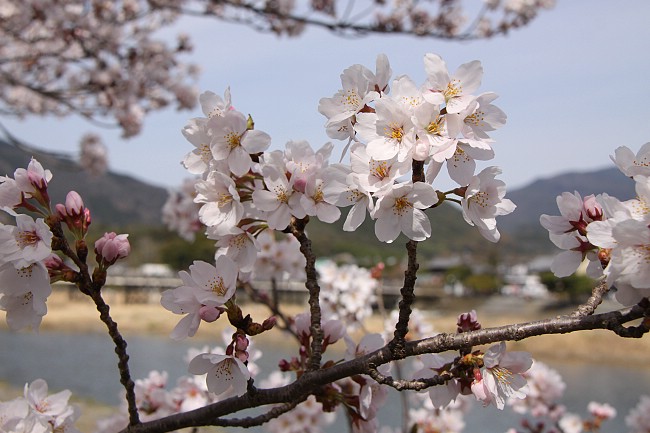 Robust-looking blossoms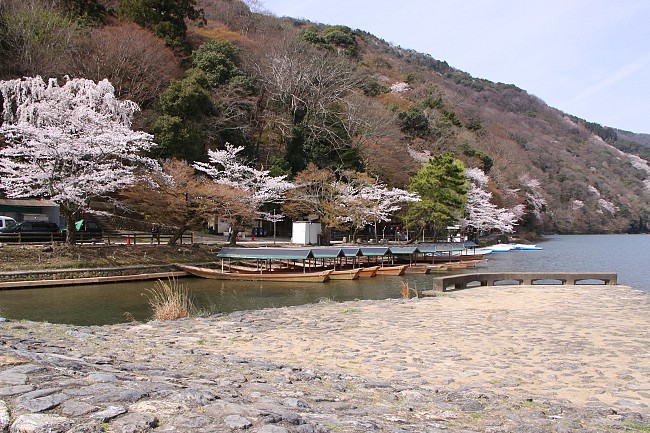 View from Nakanoshima Park at Arashiyama
Philosopher's Path
April 1, 2013 - full bloom
Philosopher's Path was looking very beautiful today, especially at the sections close to Ginkakuji Temple. The cherry trees were filled with open blossoms and there were hardly any fallen petals. Peak should continue here for another three to four days as well.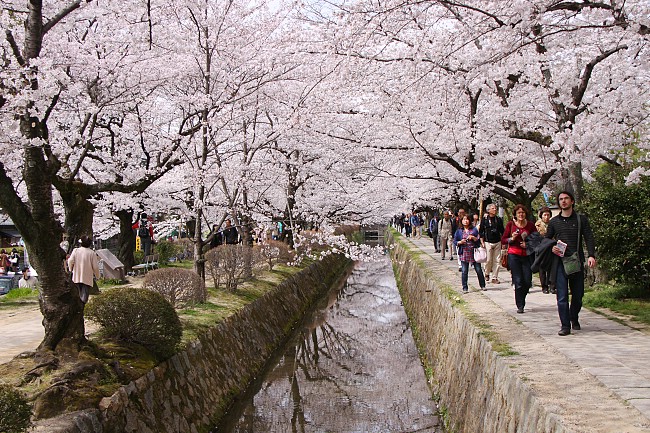 Philosopher's Path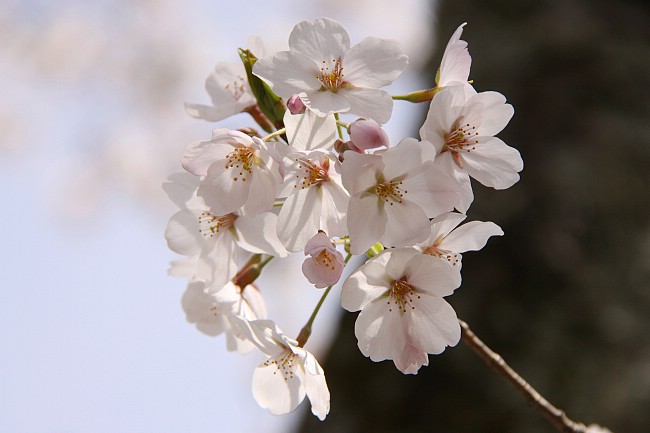 Typical state of blossoms
Keage Incline and the Okazaki Canal
April 1, 2013 - full bloom
Walking south from Philosopher's Path leads to Keage Incline, another of Kyoto's popular cherry blossom spots. Every spring when I visit, I spot couples having their wedding pictures taken here. The charming slope, especially when flanked by full-blooming cherry trees as it was today, is indeed an excellent location to take pictures to remember for eternity.
Going downslope from Keage Incline takes you to the Okazaki Canal, another lovely hanami spot. Today, the cherry blossoms at both these places were at their peak, but I found those at Keage Incline at a stage closer to the ones at Philosopher's Path, while those at Okazaki Canal were slightly more advanced and could start to fade a day earlier.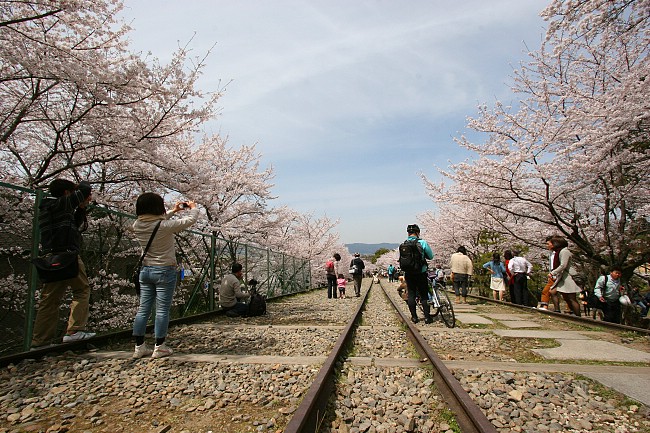 Keage Incline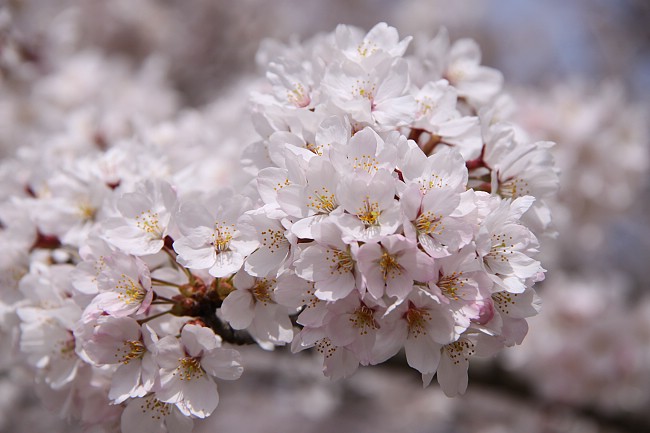 Pretty blossoms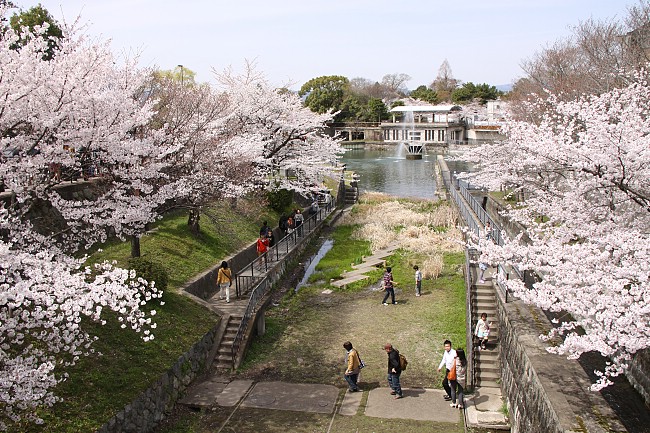 View at the bottom end of the slope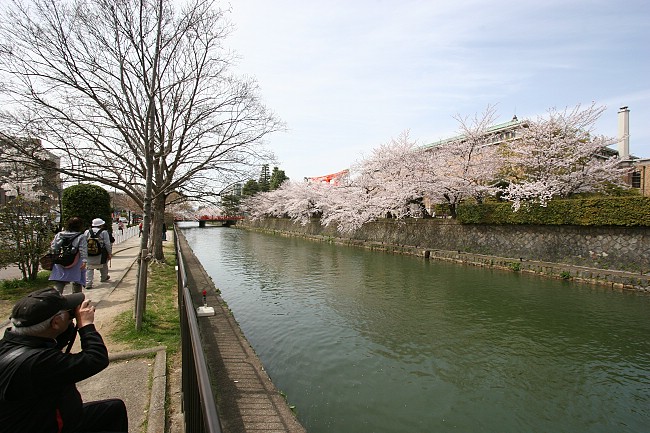 Okazaki Canal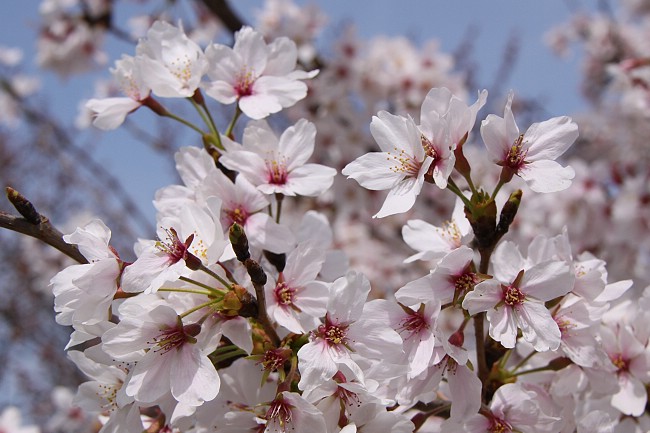 Blossoms a little past their absolute peak
Maruyama Park
April 1, 2013 - full bloom
There was a lot of activity going on at Maruyama Park. It was quite crowded for a Monday afternoon and there were many tourists, both local and international, having their hanami parties there. Observing closely at the cherry blossoms, I noticed that many of their centers had turned a little pinkish, thus I am not optimistic that peak would last into the coming weekend. Nevertheless, views should still be pleasant here for another few days at least.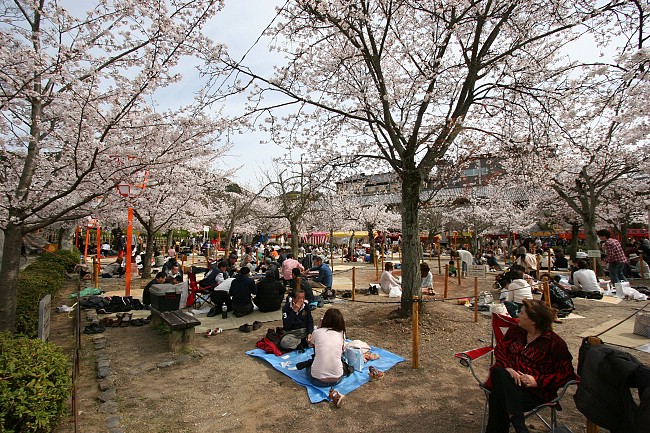 Hanami parties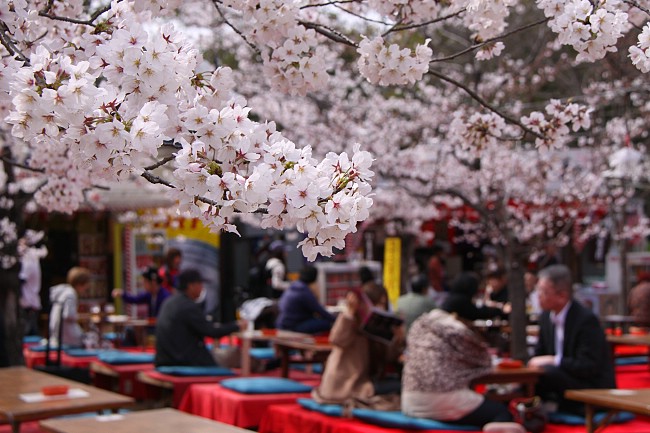 Lovely cherry blossoms
The great weeping cherry tree at the park still going strong
Kiyomizudera Temple
April 1, 2013 - full bloom
The walk from Maruyama Park to Kiyomizudera Temple took longer than expected because of the heavy human traffic. I was somewhat surprised that so many visitors had hit the streets today, although the sunny weather could have encouraged their numbers.
The cherry blossoms at Kiyomizudera Temple are currently at their best. Hopefully, the forecast rain tomorrow will not be too strong, so that the cherry blossom views here and around the city could at least last till the end of the week.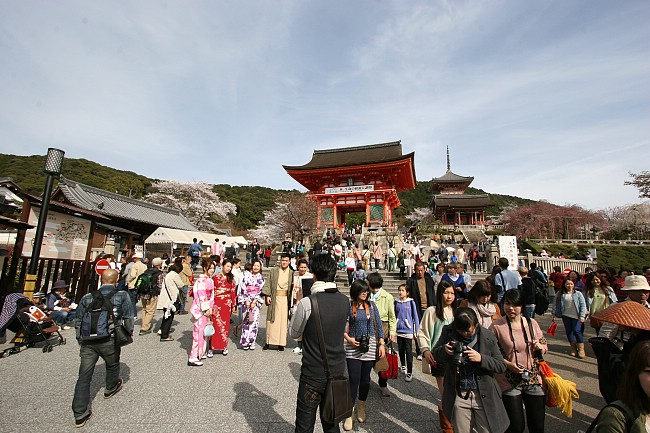 Entrance of Kiyomizudera Temple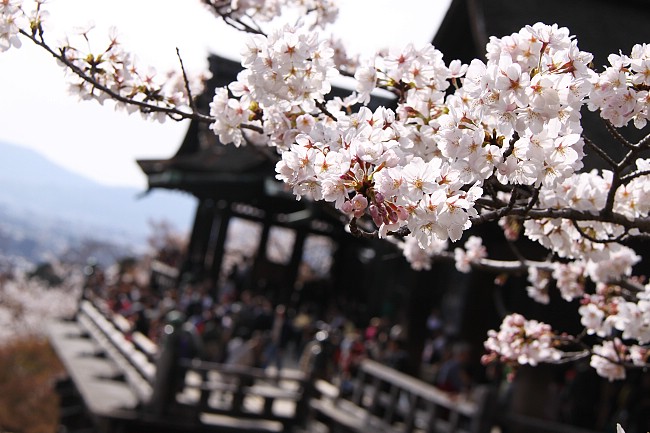 Typical state of blossoms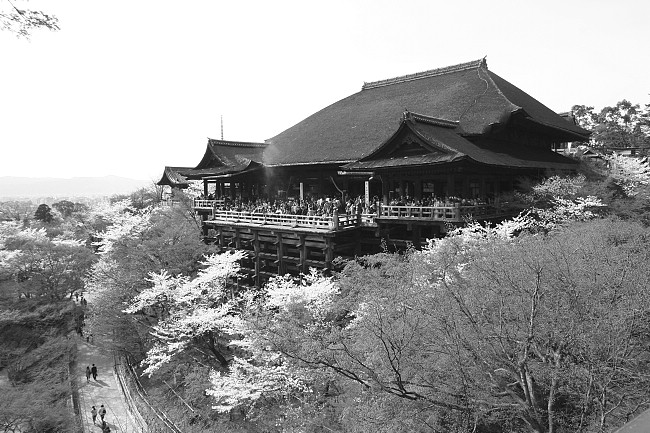 Cherry trees can be even more prominent in a world of black and white
Questions? Ask in our forum.