Matsuyama: Approaching Full Bloom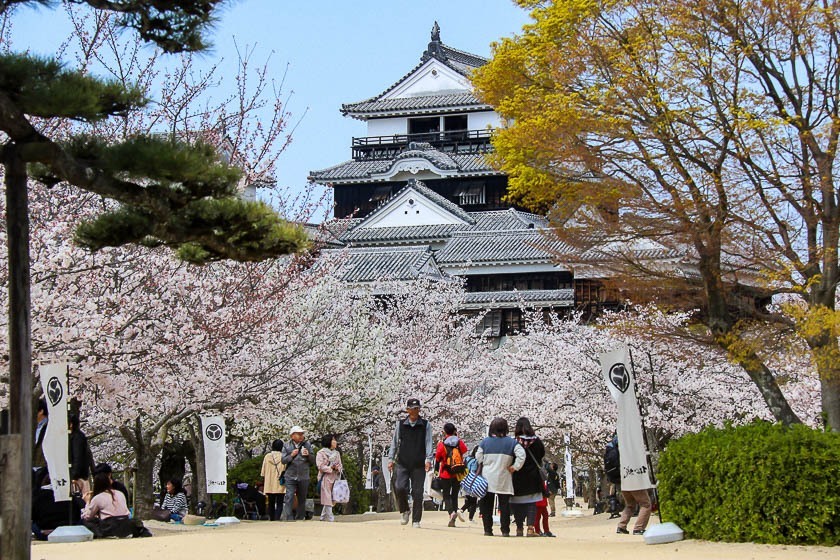 It has been over a week since the opening of the first blossoms were reported in cities from Kyushu to the Kanto Region. Many of the cherry blossom spots in these cities are already at their best viewing, while a handful are still on their way there. Sunny weather is forecast for the rest of this week, and hanami revellers should be out in full force to take advantage of the great weather and enjoy the open blossoms.
Today I visited Matsuyama on the western end of Shikoku. The island's largest city is most well known for Dogo Onsen which is said to be one of the oldest hot springs in Japan. I went to two of the city's popular cherry blossom spots: Dogo Park and Matsuyama Castle. Kaika was officially announced on March 22, 2019 in Matsuyama, and today, I found that the cherry blossoms were very close to reach full bloom. I expect the flowers to reach their best before the weekend and for the best viewing to continue through next week.
My first stop was Dogo Park, not far from Dogo Onsen. There are many cherry trees at the park and they were almost at full bloom when I was there today. Depending on the location, some of the trees were already at full bloom, while it would take others a day or two before reaching their peak. Looking at the weather forecast for the next few days, I expect the best viewing to continue through next week.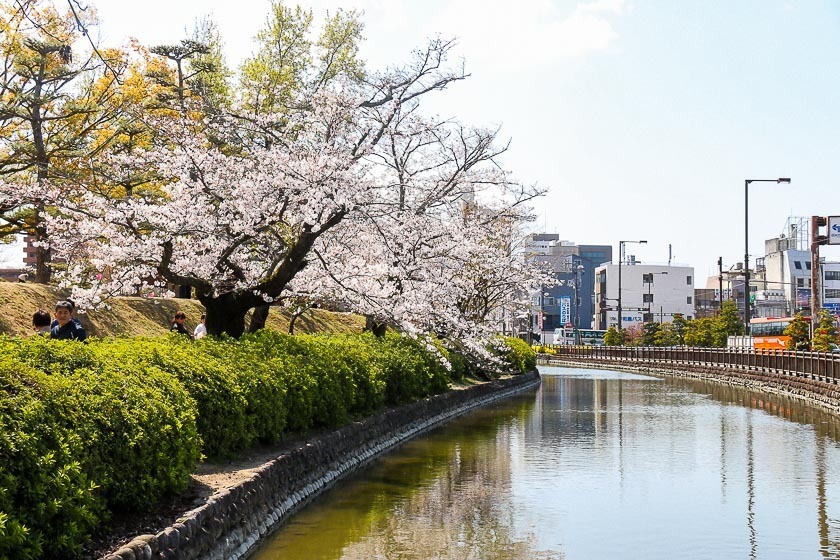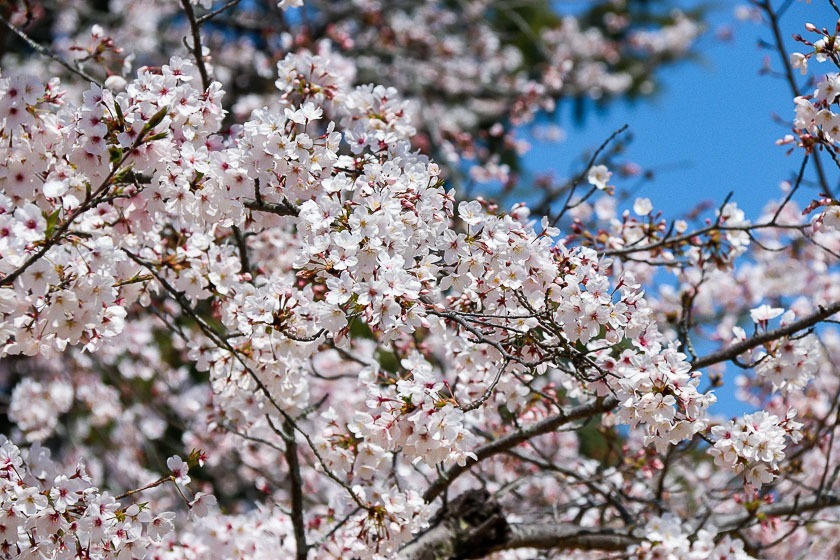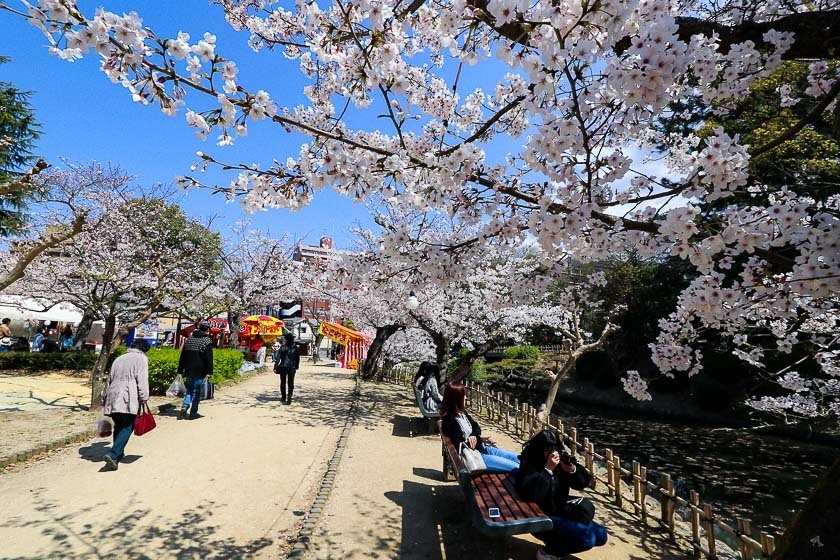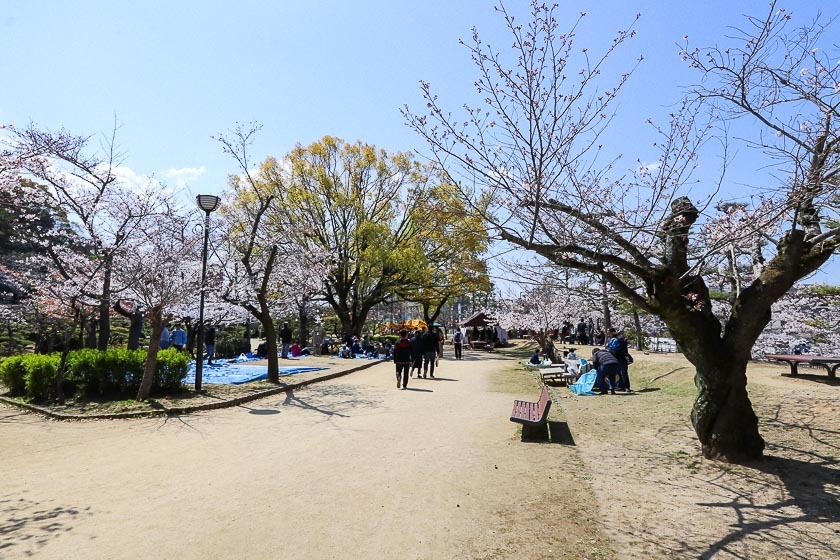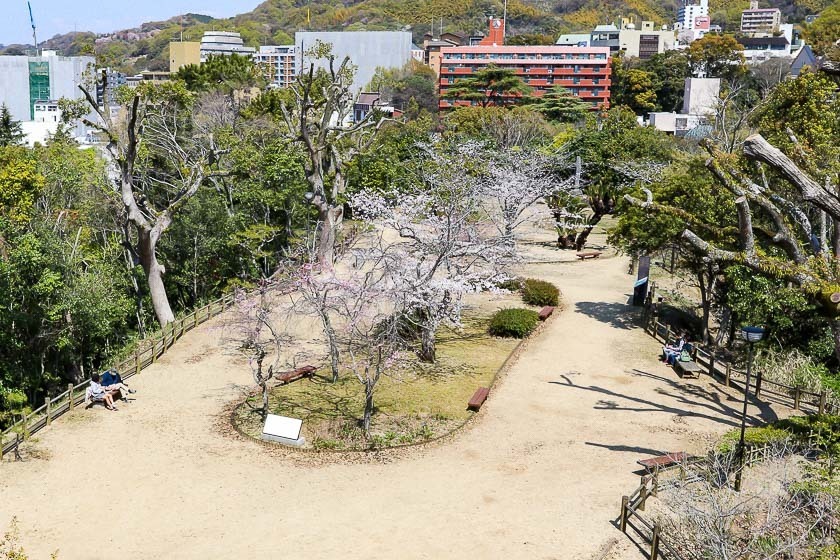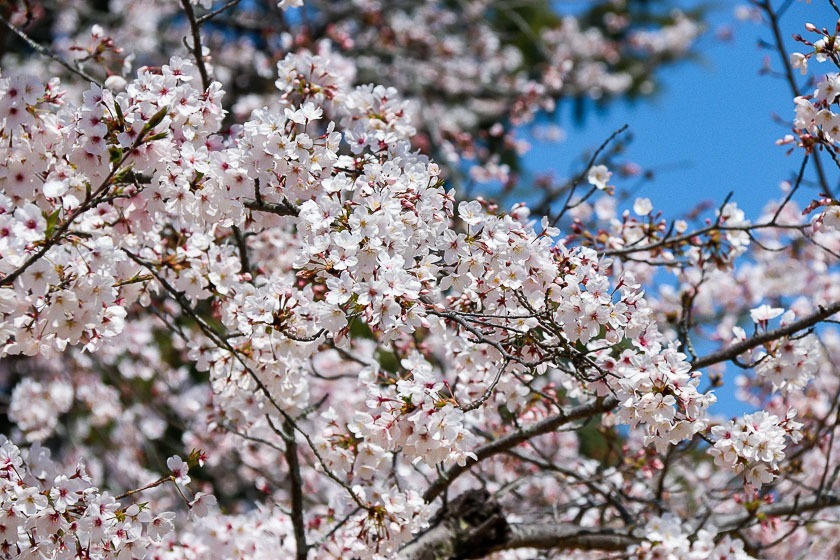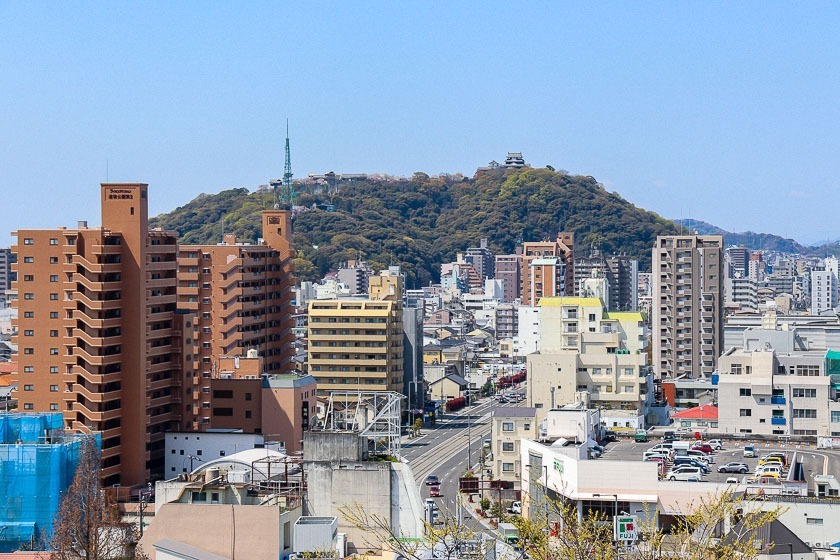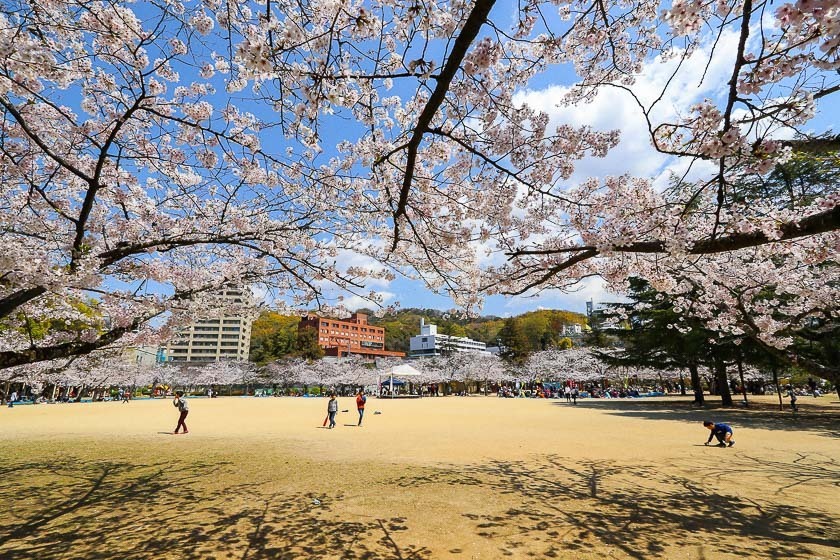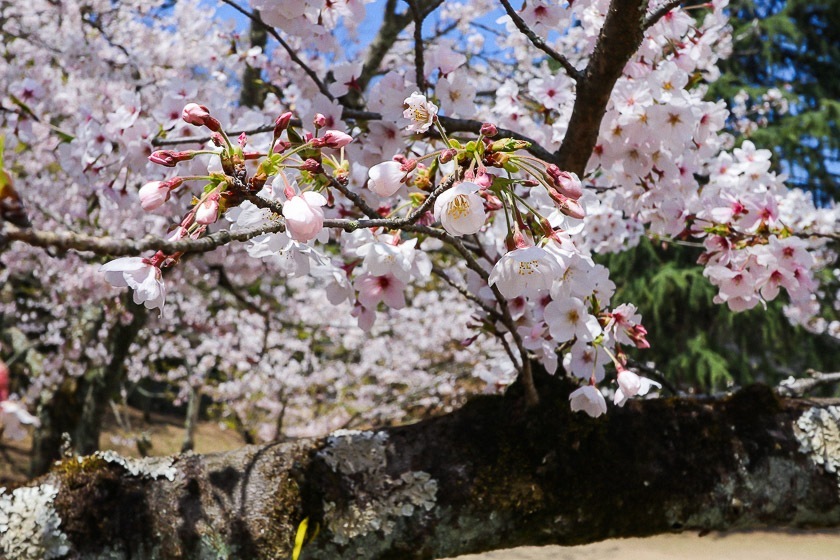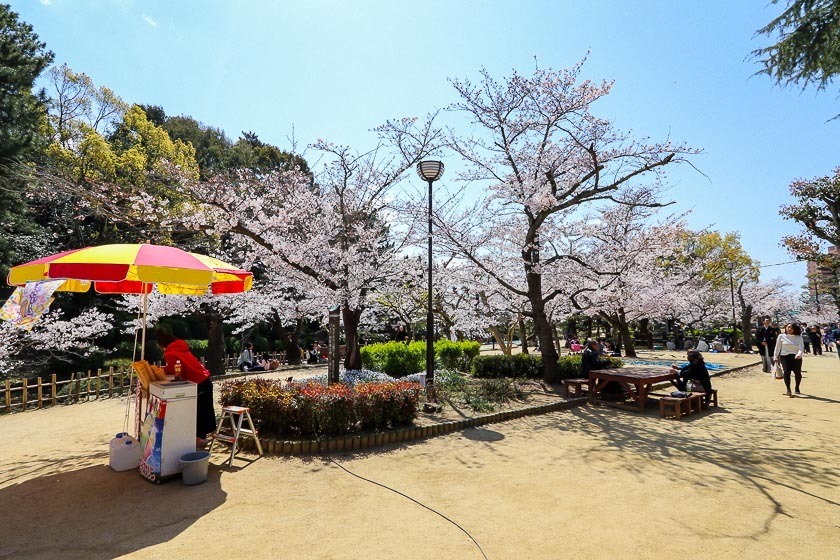 The nearby Honkan at Dogo Onsen is currently undergoing renovations, and only the bath on the first floor is open to visitors. The exterior will remain uncovered until after the Golden Week holidays. Thereafter, scaffolding will cover the outside for about a month or two till around mid-summer.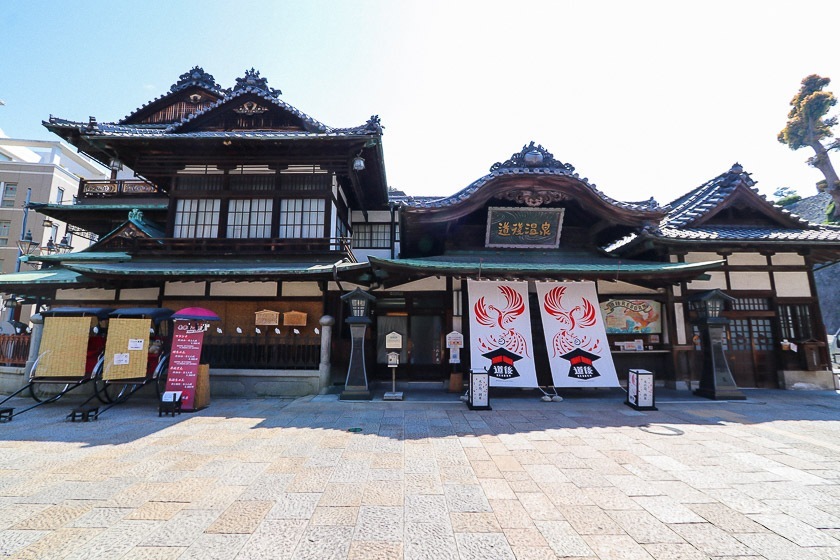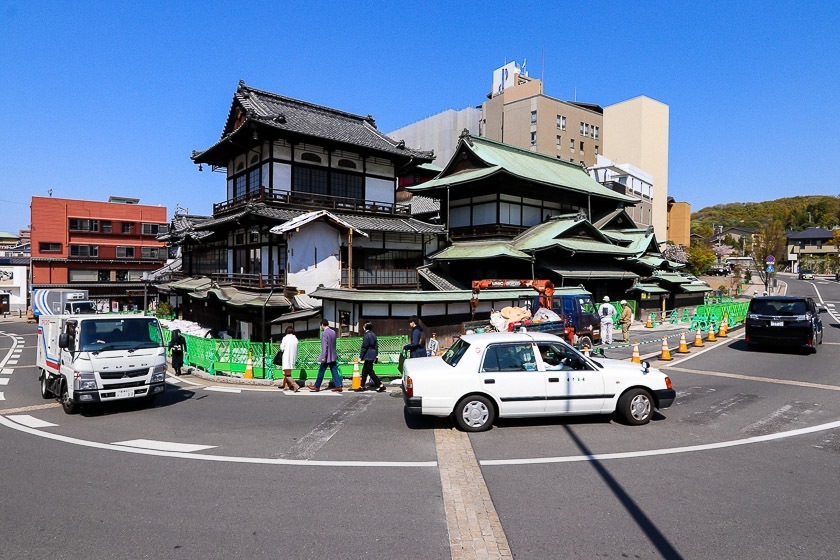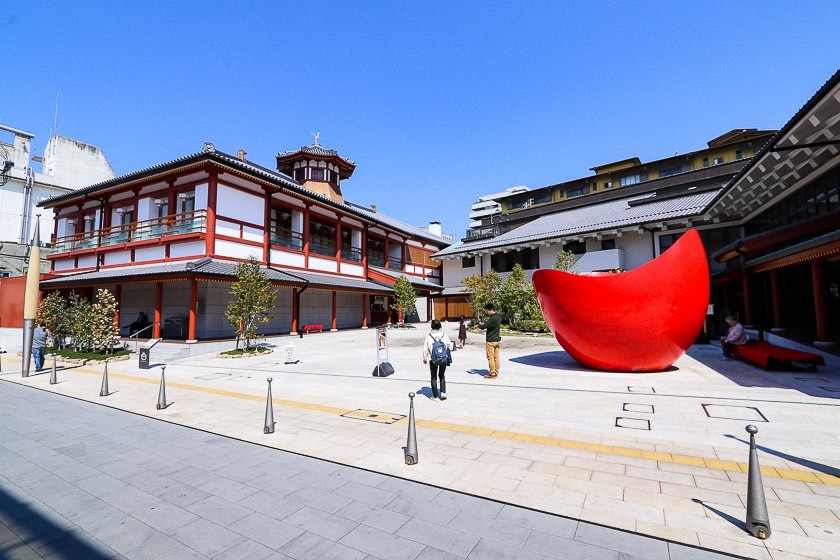 Matsuyama Castle was next on my list. There are lots of cherry trees on the castle grounds, and I found them to be almost at full bloom today. I expect the flowers to reach their peak in the next day or two, and for the best viewing to continue through to next week. The cherry trees in the honmaru area will be illuminated from 18:00 to 21:00 until April 15, and visitors can look forward to a night hanami experience.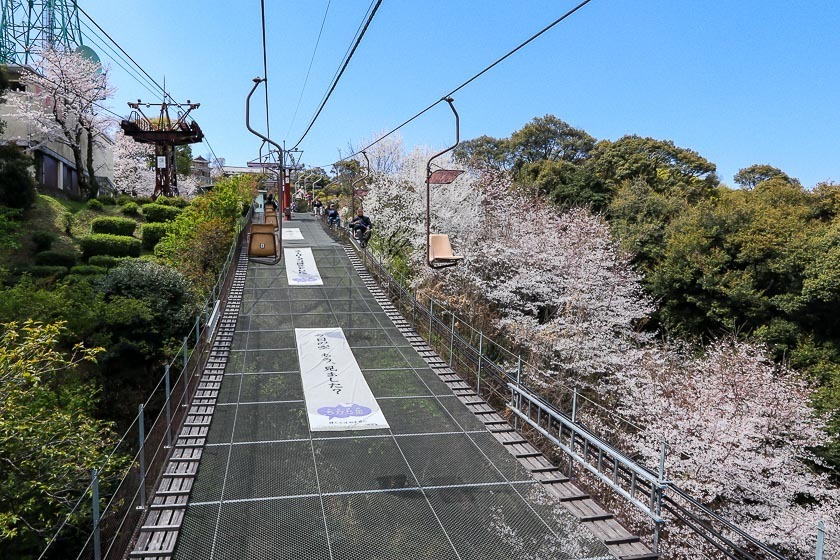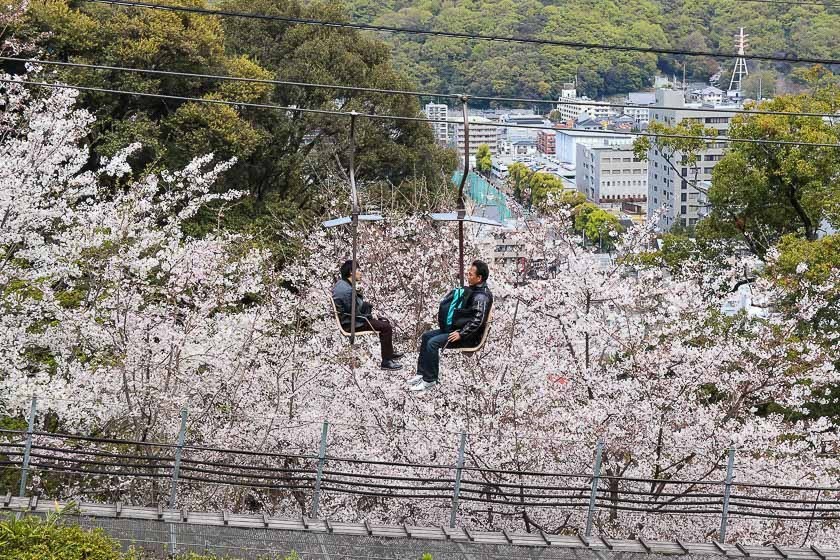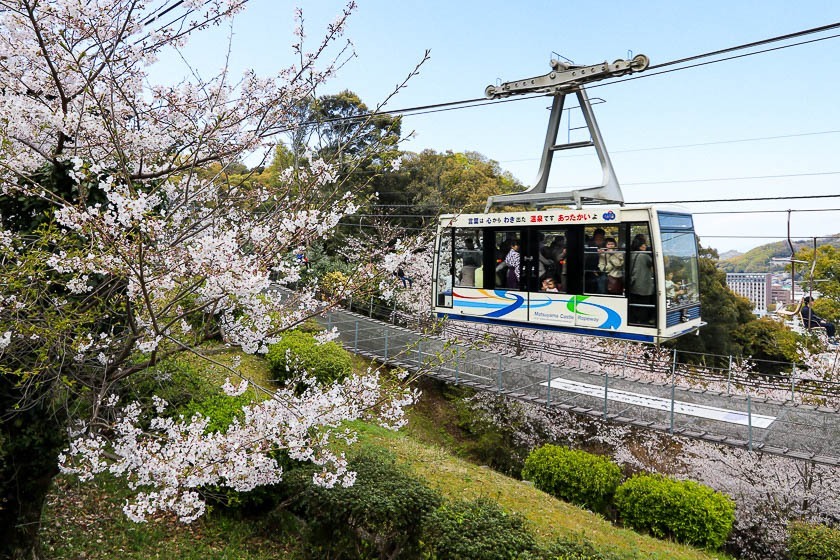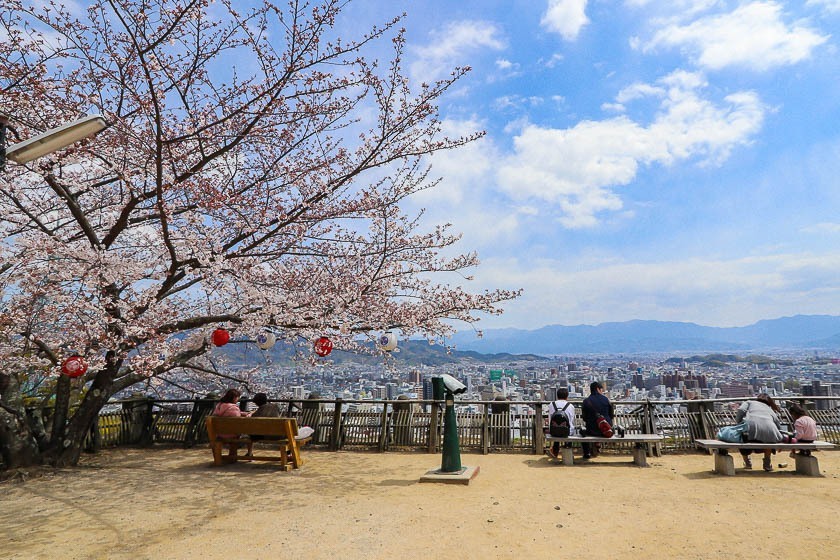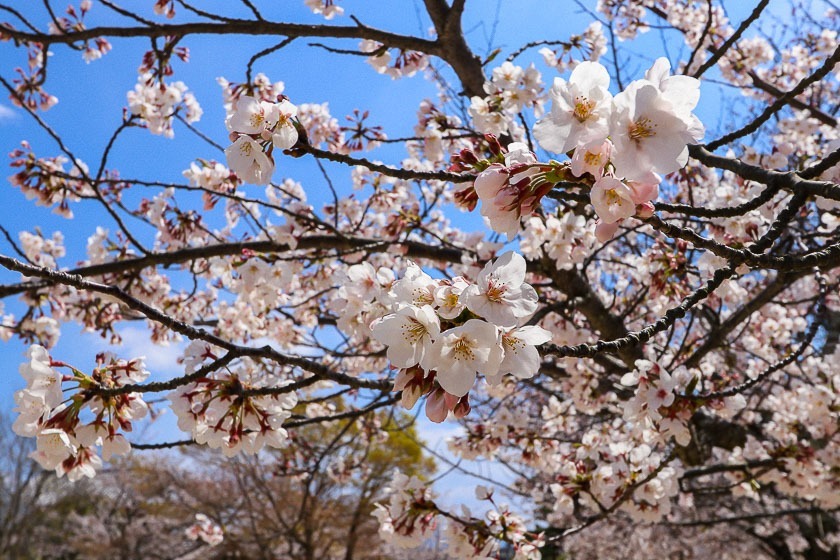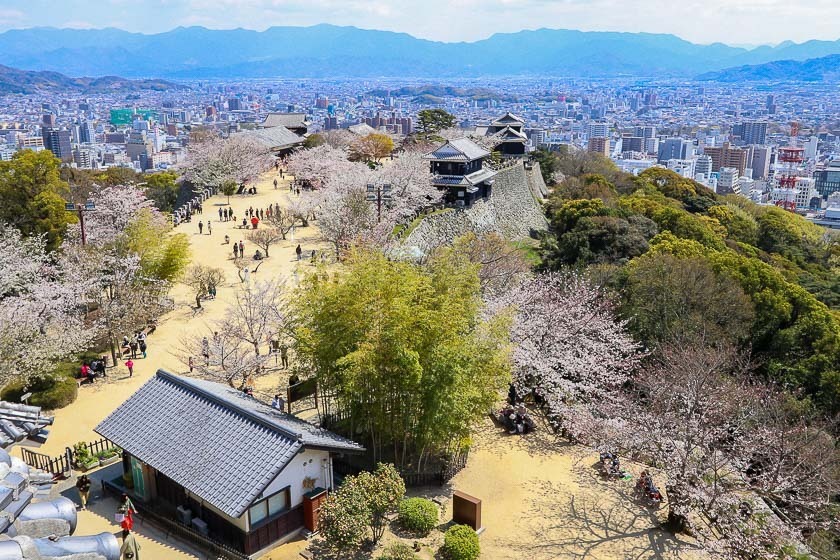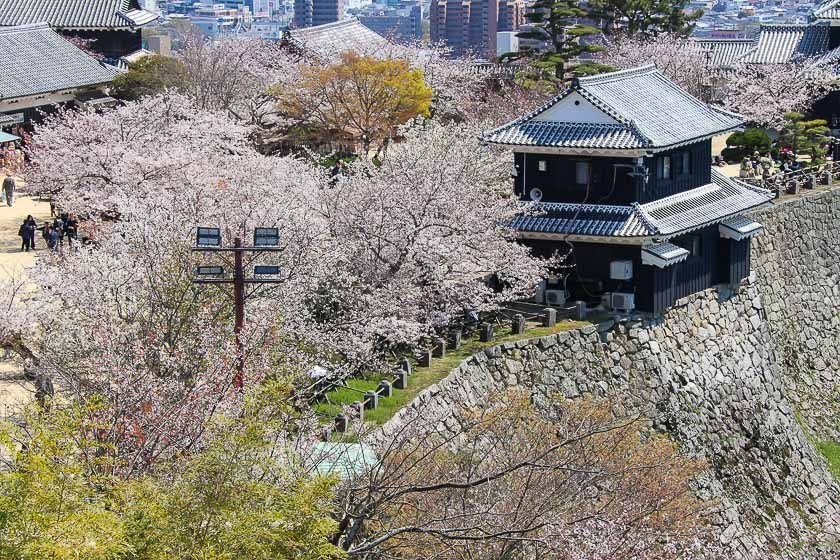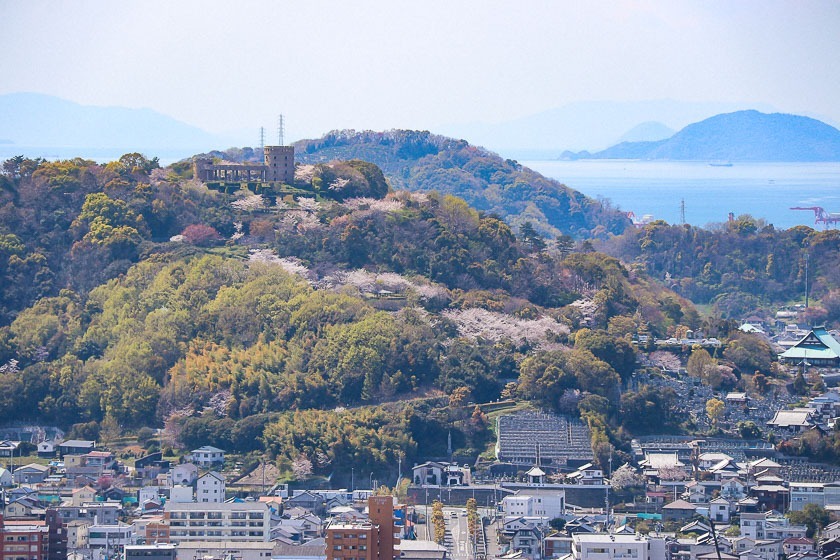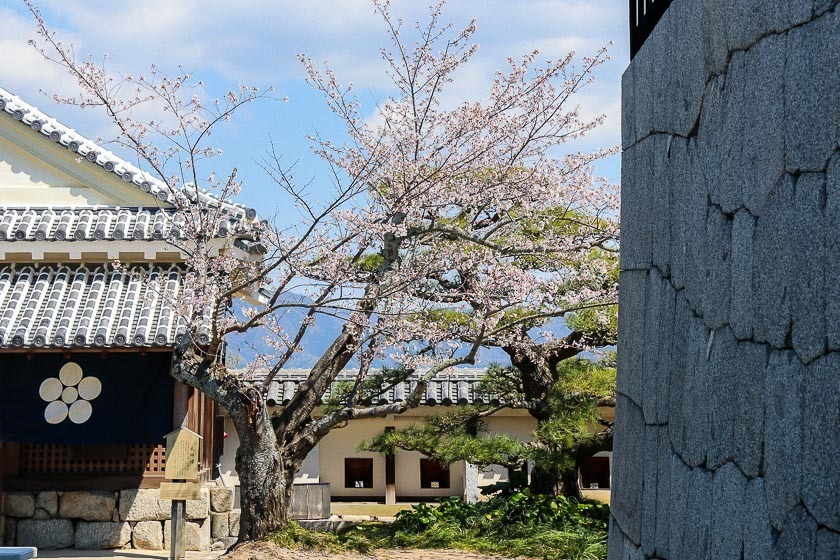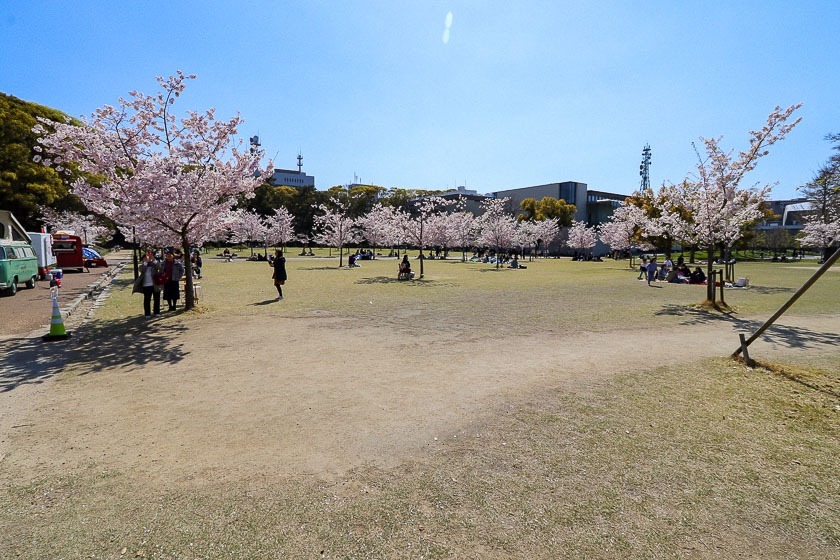 Questions? Ask in our forum.