Cherry Blossoms 2010: Fukuoka Report (3/21)
Cherry Blossom Report 2010
by japan-guide.com
This is the official japan-guide.com cherry blossom report for 2010. Please visit also our guide to cherry blossoms for more general information about cherry blossoms and this year's forecasts and our schedule of upcoming reports.
2010/03/21 - Fukuoka Report
by francois
Fukuoka Castle Ruins (Maizuru Park)
March 21, 2010 - opening (10-50%)
This year's japan-guide.com cherry blossom reports are starting anew, and like last year we are starting with Fukuoka, the largest city on the island of Kyushu and one of the first places in Japan to see the blossoms open.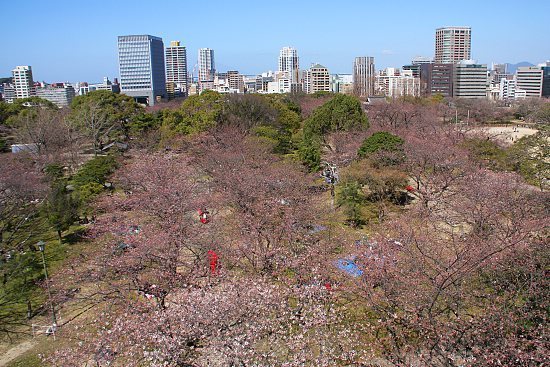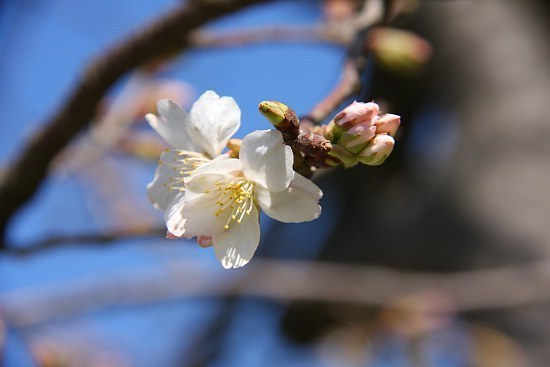 The flight that Schauwecker and I took into Fukuoka airport was slightly delayed so we limited our itinerary to the main cherry blossom spot in the city, the Fukuoka Castle Ruins.
When Scott went last year for the March 23 Report, the flowers were approaching full bloom. I had been expecting more advanced flowers this year as well, but many trees were just opening and about 20% of the flowers in general have opened.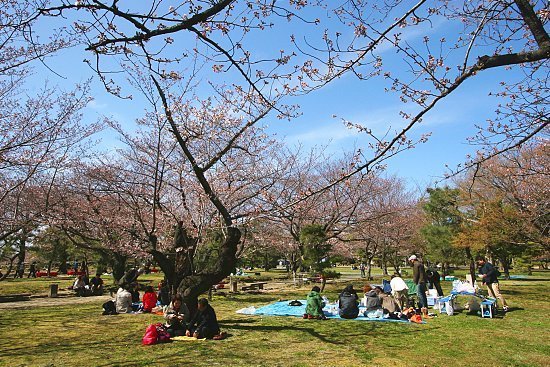 Another surprise was that despite it being a long weekend and good weather, there were relatively few people taking part in cherry blossom viewing parties (hanami). Next weekend, when the flowers are further developed, it should be much more crowded under the trees.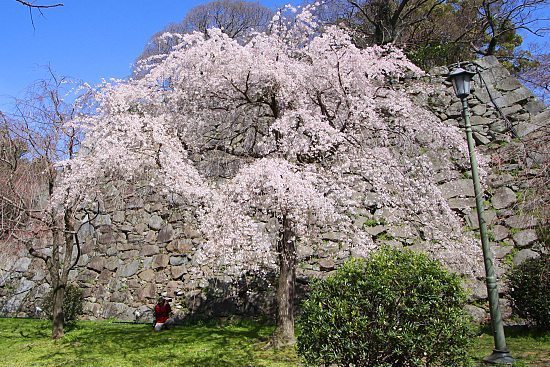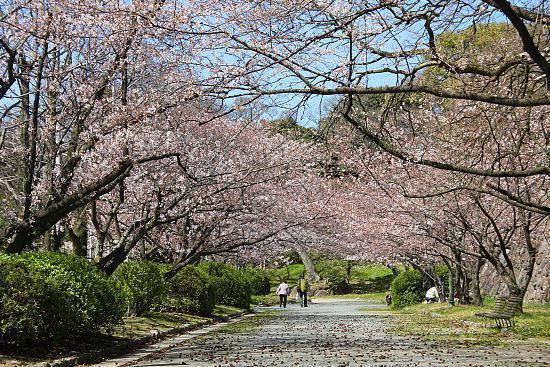 Despite the generally early state of most of the trees, there were a number of individual trees that were much more developed. I can clearly recall one impressive weeping cherry tree that was already at full bloom. One particular path to the west of the main castle area had an attractive line of cherry trees whose flowers were about 50% open.
Over the course of the cherry blossom season there will be a few special events around the castle ruins. Special evening light ups are taking place between 18:00 and 2:00 from the March 18 to the April 4. There are also special openings of castle turrets from 10:00 to 12:00 and 13:00 to 15:00 on this long weekend and next weekend, though the interiors of the buildings are quite plain. There are also some free performances on the weekends until April 4th, such as Japanese drumming (taiko).
Questions? Ask in our forum.