Aizu: Petals Starting To Fall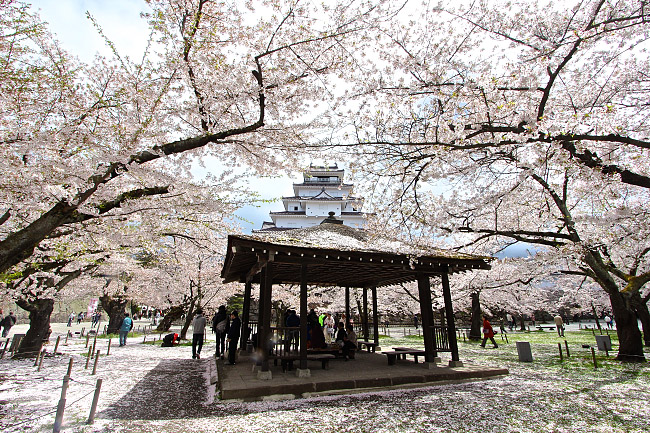 The cherry blossom season is now moving its way through northern Japan as around the are quickly reaching their peak timing. While blossoms around northern Tohoku (in places like Aomori, Akita and Iwate) are still in the process of opening this week, southern Tohoku is now just passing its peak.
I headed today to Tohoku's southernmost prefecture, Fukushima Prefecture to check on the state of the cherry blossoms in the beautiful Aizu region. Just a few days after catching Sendai's blossoms at the peak (only 150 kilometers north of Aizu), I found the sakura around Aizu today in the midst of a huge blizzard of falling petals.
Despite the rather strong wind and on-and-off rain today, the trees around Tsuruga Castle, Aizu's most famous attraction (and most impressive cherry blossom viewing spot), still looking rather full and near peak. Walking through the castle grounds, the trees closer to the castle keep itself were losing their petals most quickly, while around the outer moats, the trees were only just starting to drop petals.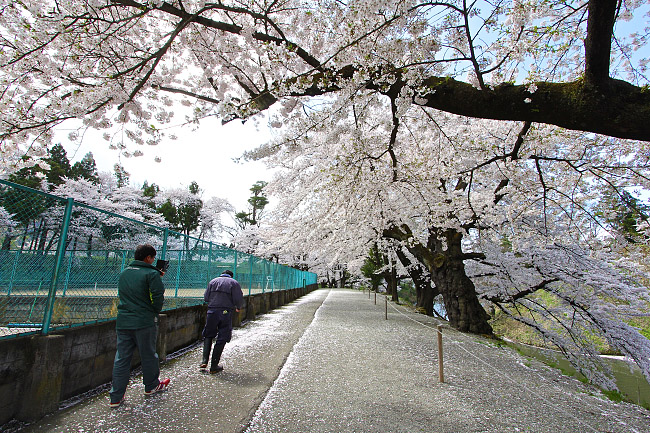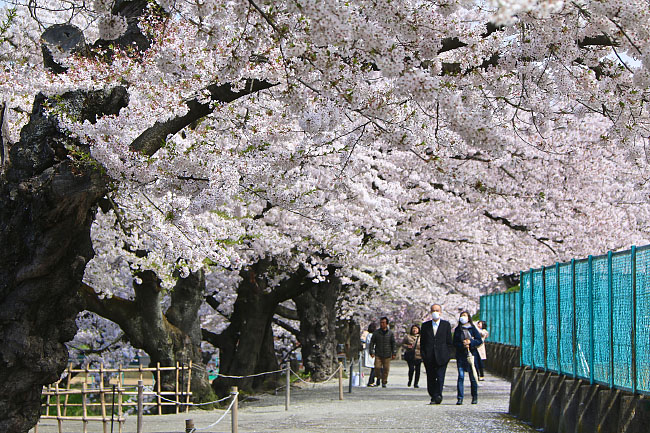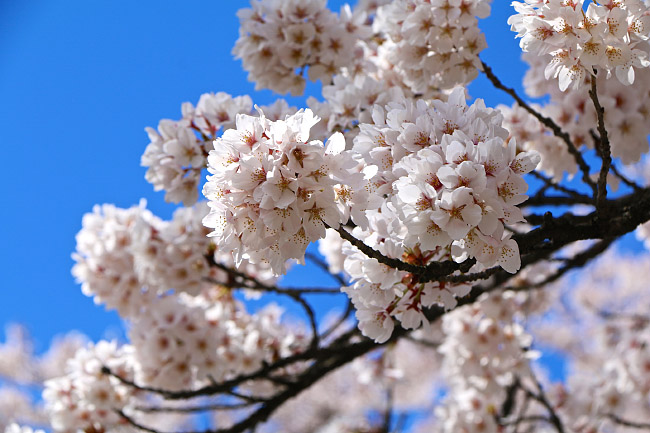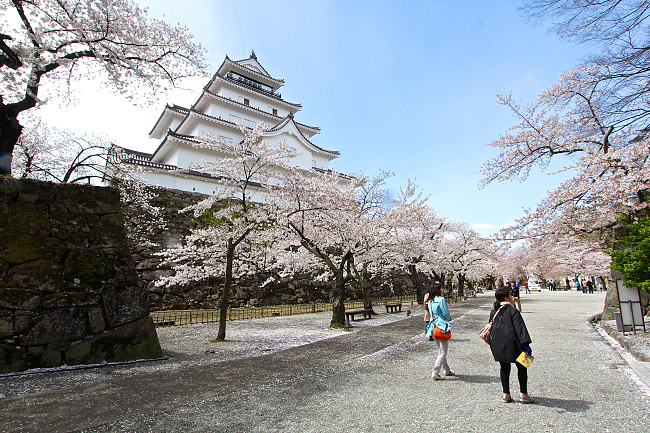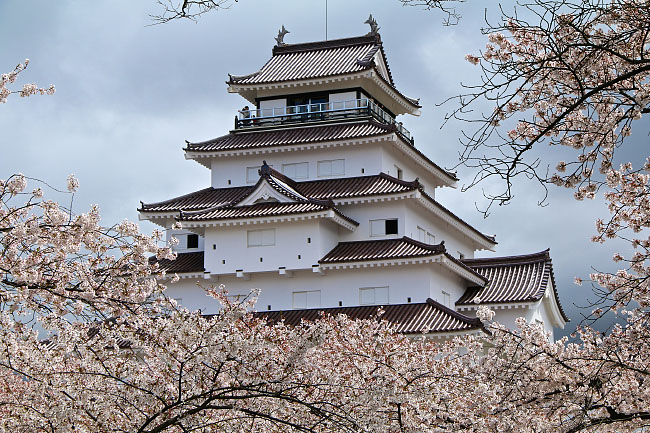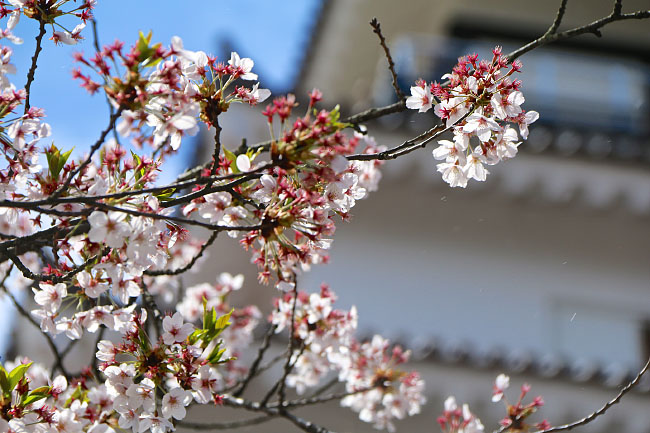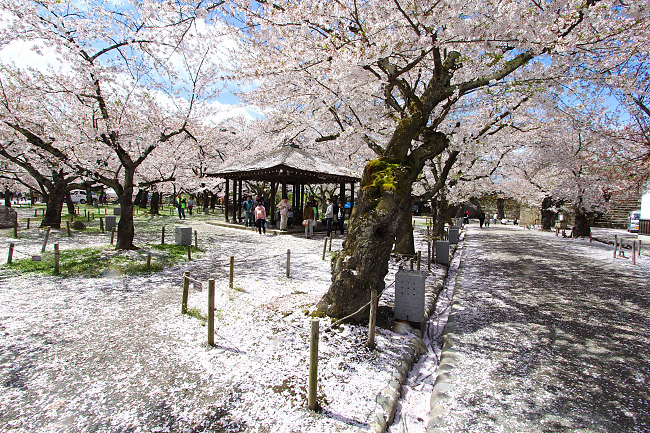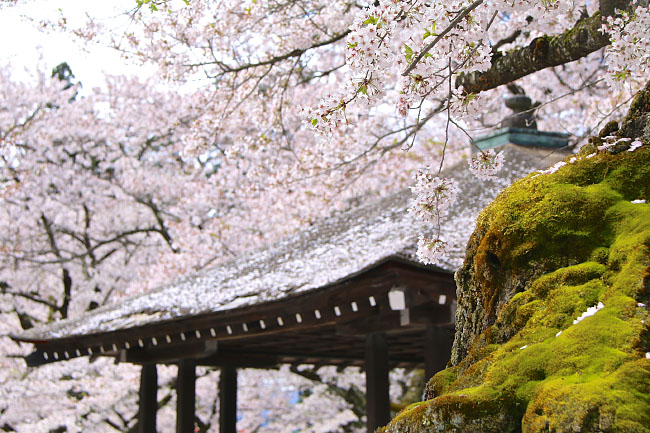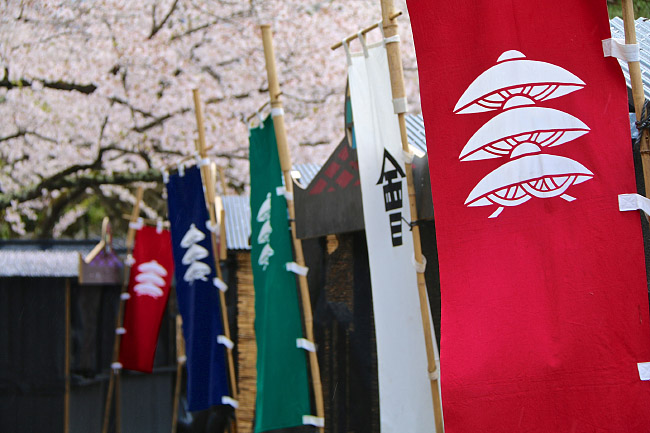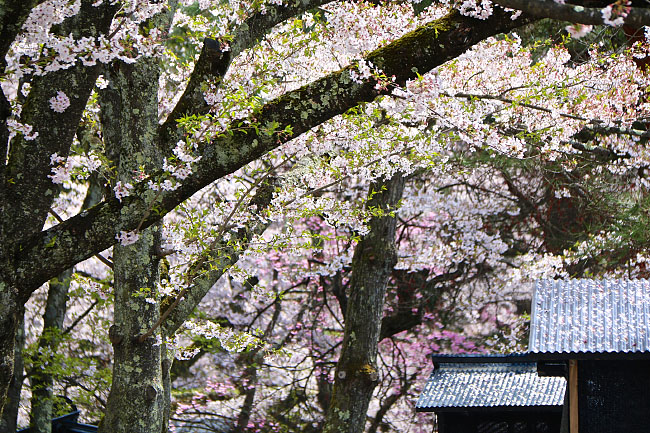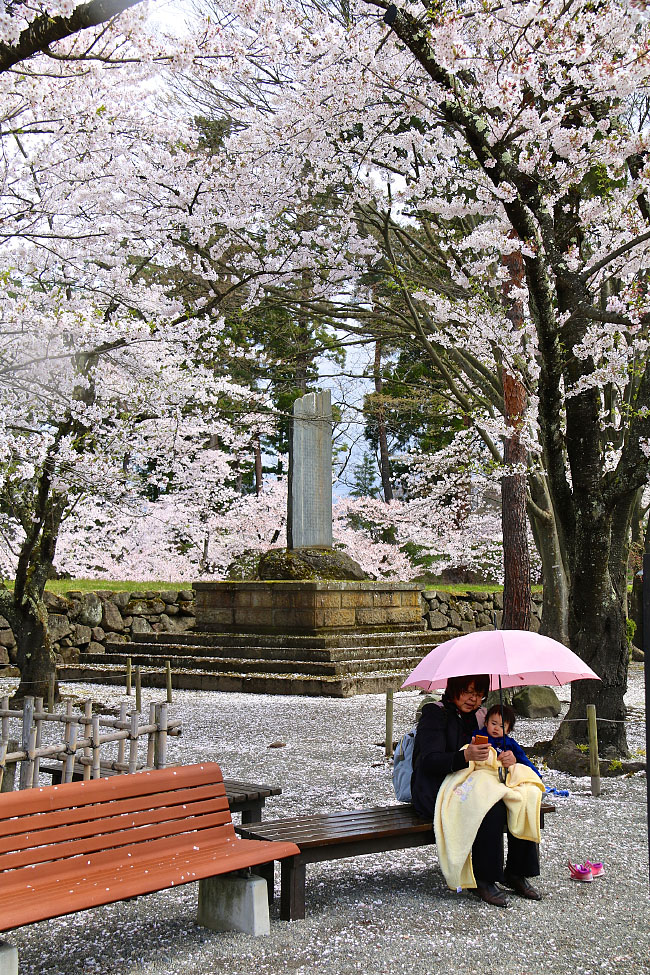 With the blossoms still looking great today, I would like to say that this weekend could be a perfect last chance to catch the sakura here while it's still quite pretty. However, the strong winds I encountered today are forecast to stay pretty gusty for the next few days and rain is forecast for this Sunday, threatening to blow down a lot of the blossoms into fennel-colored nubs. If you're planning a visit for the weekend, Saturday might be the safest bet.
The trees around the grounds will be illuminated at night until 21:30 as long as the blossoms are still there through May 8 (until 20:30 after the petals have all fallen).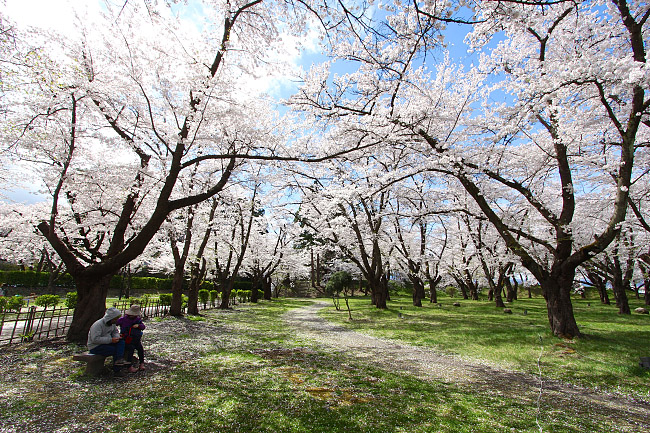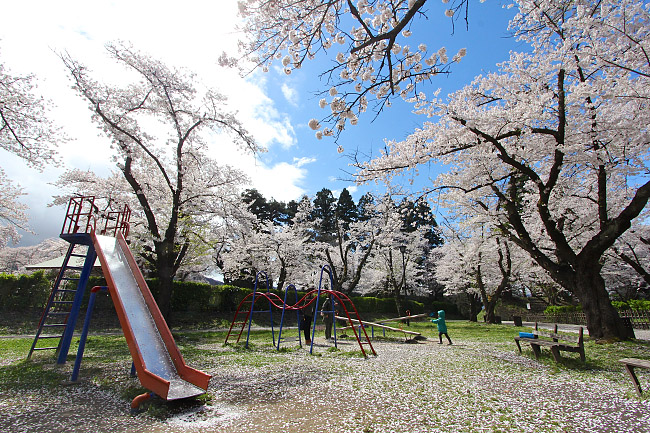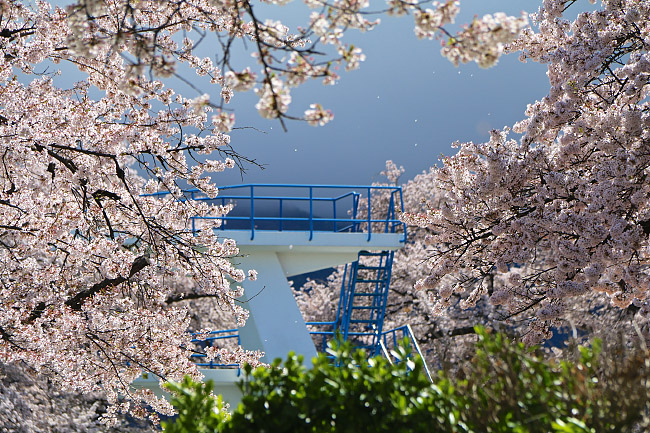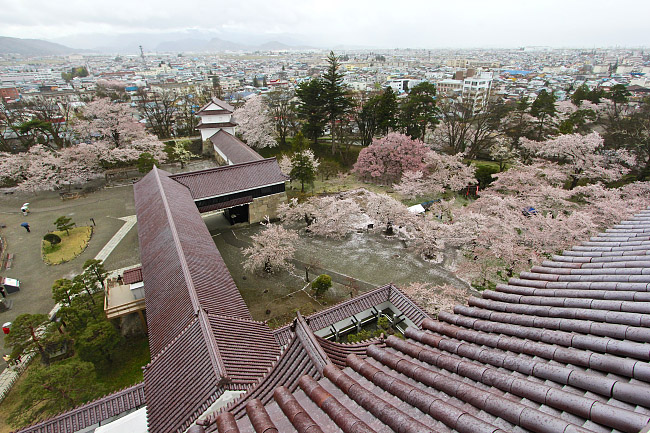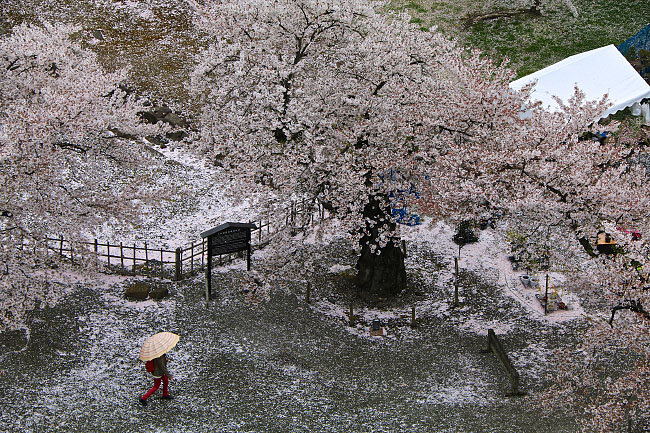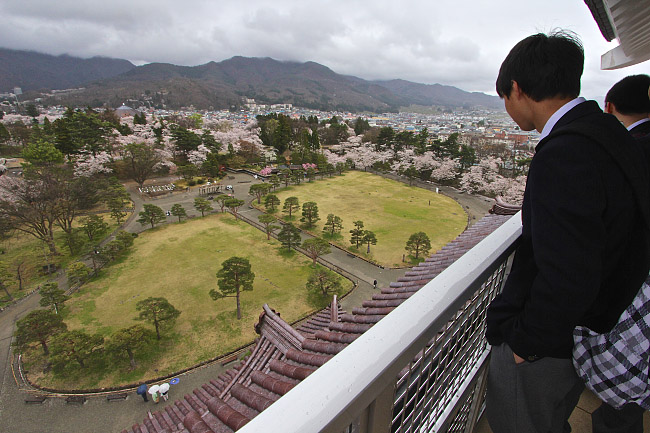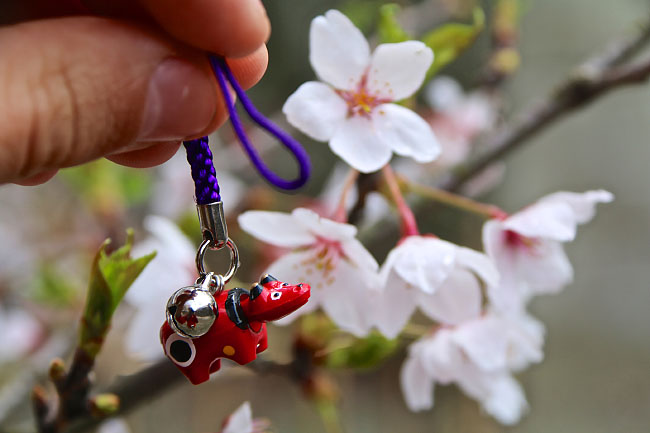 Questions? Ask in our forum.