Kakunodate: Approaching Full Bloom
This year's cherry blossom season is progressing nicely in northern Japan with various places in the Tohoku Region having reached best viewing, including Kitakami and Hirosaki where I visited last week.
Before the blossom 'front' sweeps up into Hokkaido, today I was back up in Tohoku, namely in Akita Prefecture in the town of Kakunodate. Parts of this town remain relatively unchanged since its founding during the Edo Period, when it served as a castle town and samurai stronghold.
These days the town attracts droves of visitors to its annual Cherry Blossom Festival with crowds flocking particularly to its picturesque Samurai District, which is famous for its many weeping cherry trees, and the several hundred Somei Yoshino trees planted along the nearby Hinokinai River.
Today I'm pleased to report that despite the rain showers making this one of the wetter reports I've done, the cherry blossoms were generally looking very nice. The weeping cherry trees in the Samurai District usually progress a couple of days earlier than the Somei Yoshino by the river, today however the two different varieties seemed to be neck and neck and fast approaching full bloom. With the calm, drier weather that is forecast for the next few days, I expect many of the town's cherry trees to reach full bloom within a day or two and remain looking brilliant into next week.
My first stop today was in Kakunodate's famed Samurai District, where the shidarezakura weeping cherry trees were looking great and showcasing a spectacle of drooping purple curtains along the old streets. Given the calm and dry weather forecast, I expect the petals here to remain in their best viewing period into next week.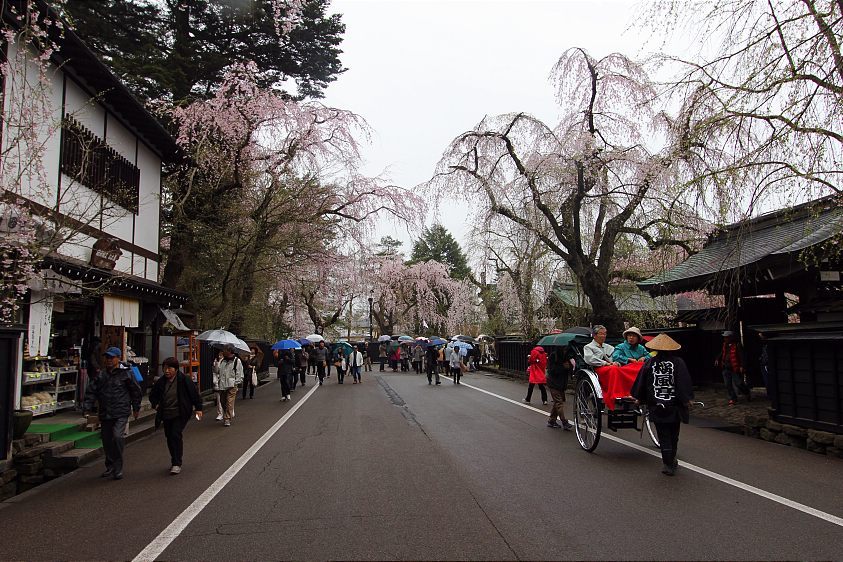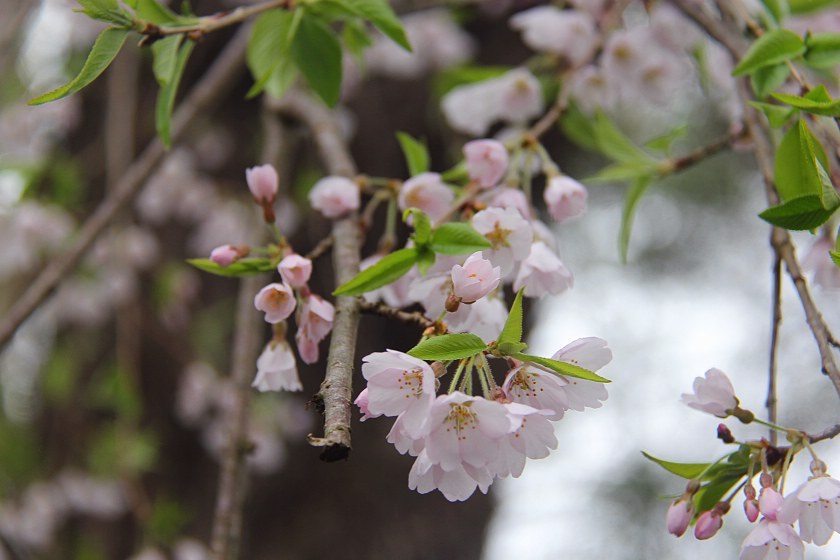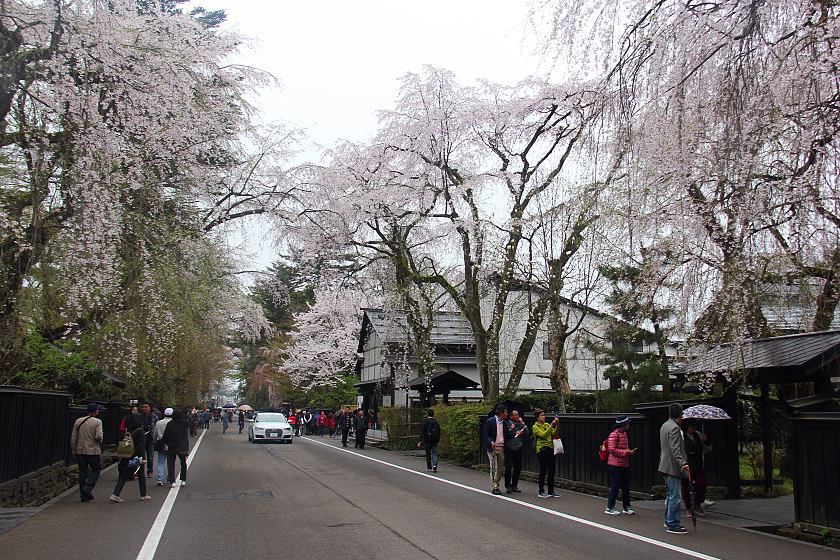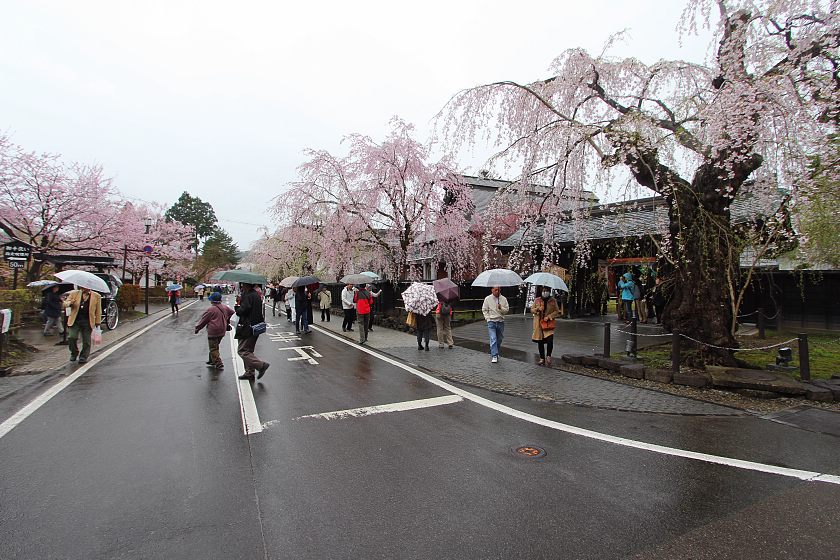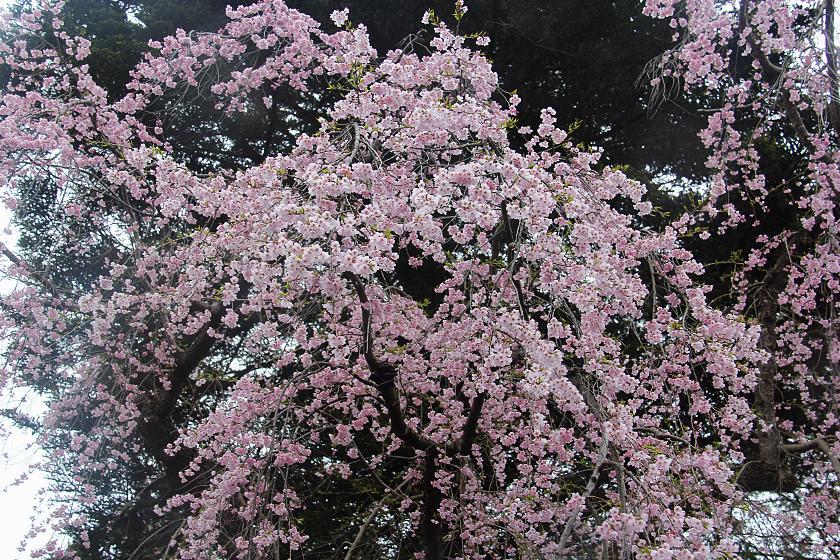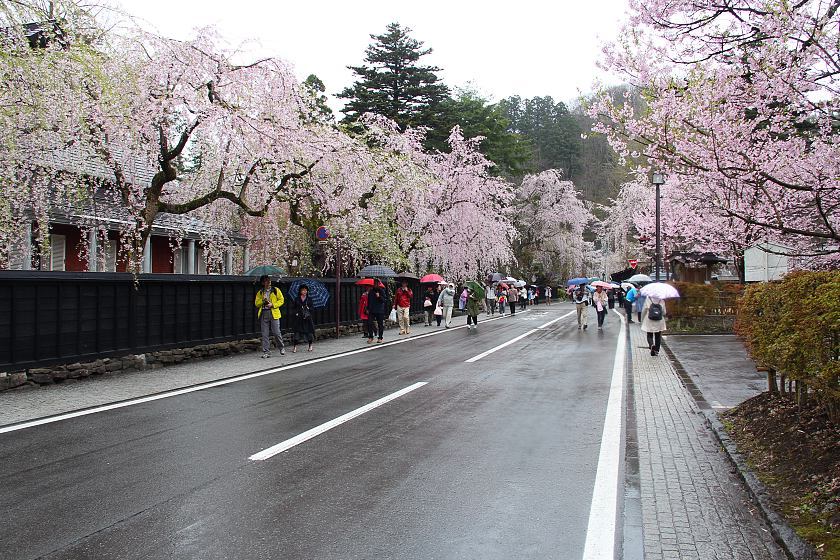 From the Samurai District I made the short walk over to the Hinokinai River and strolled along the path among the hundreds of Somei Yoshino trees that are planted there stretching around two kilometers. This morning the trees were a bit of a mixed bag, with some having progressed ahead of others. Despite this, the average state of this area was approaching full bloom and if the weather forecast holds true, I expect the trees here to reach full bloom as early as tomorrow. Despite rain forecast for much of today, the area still makes for pleasant place to see the sakura.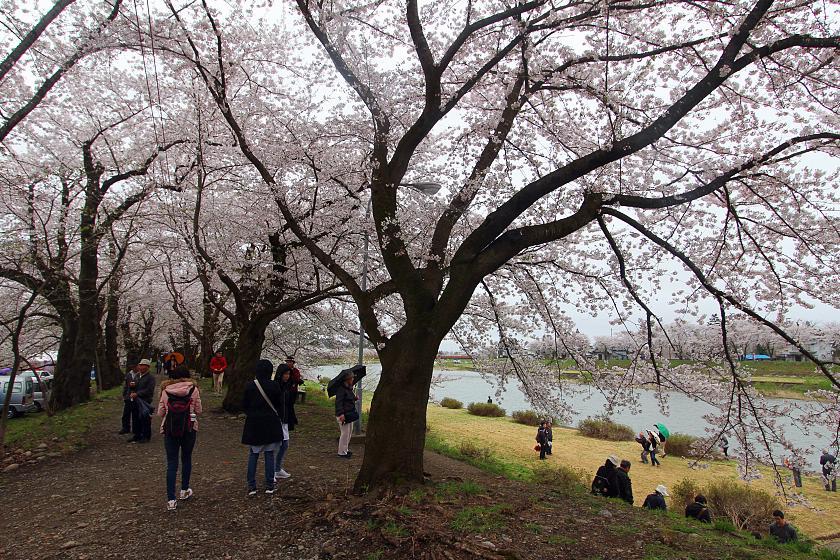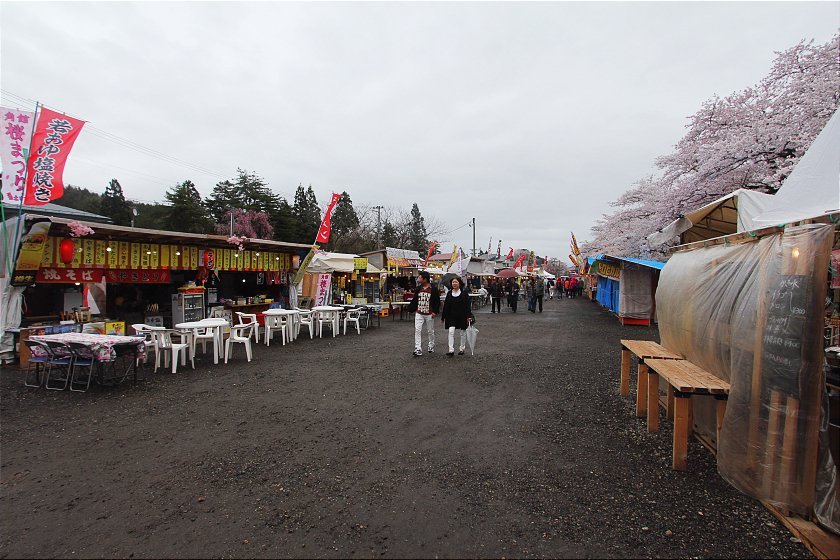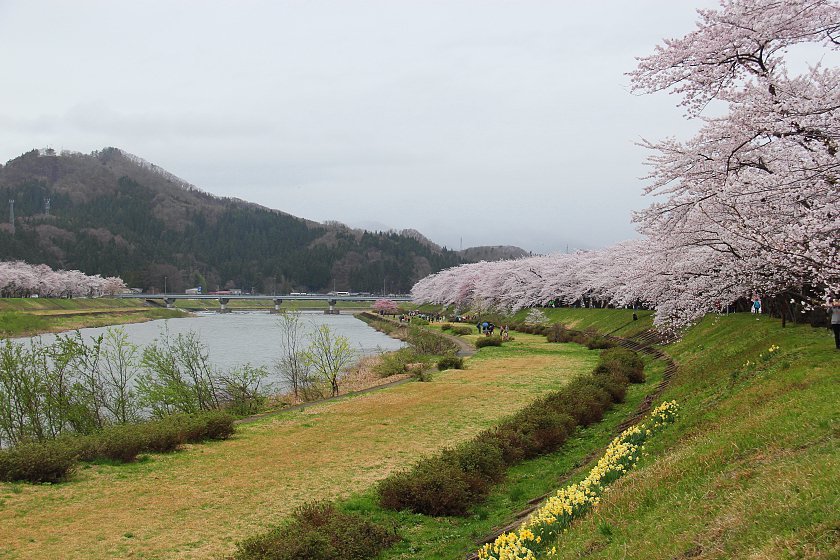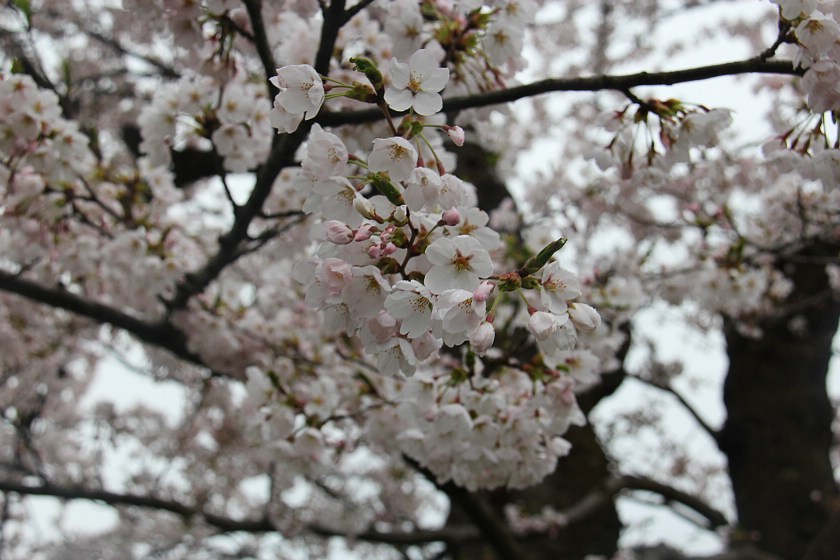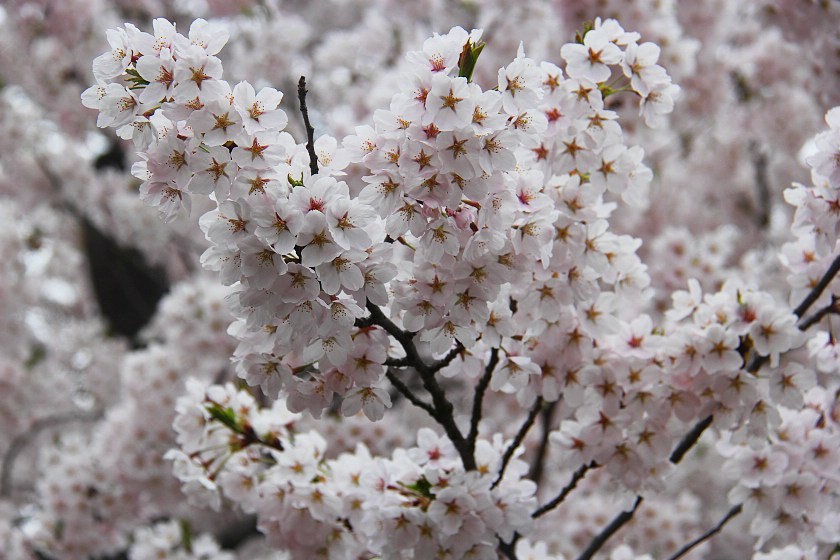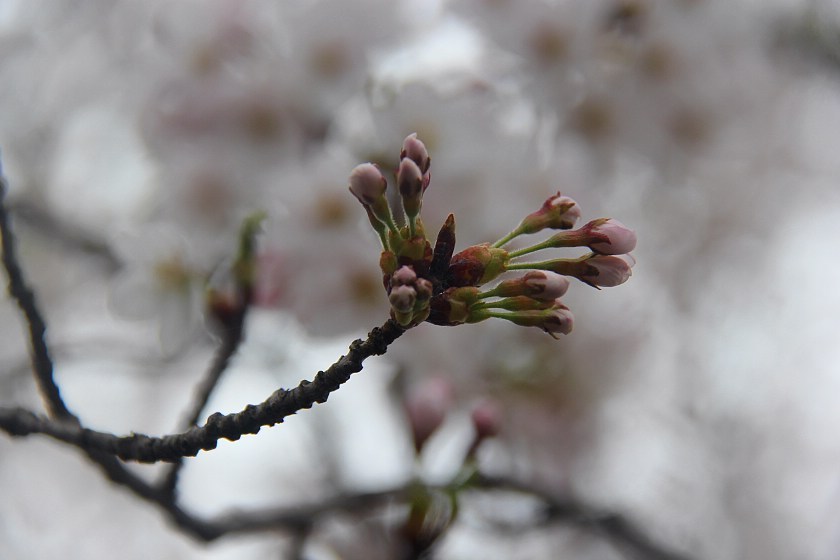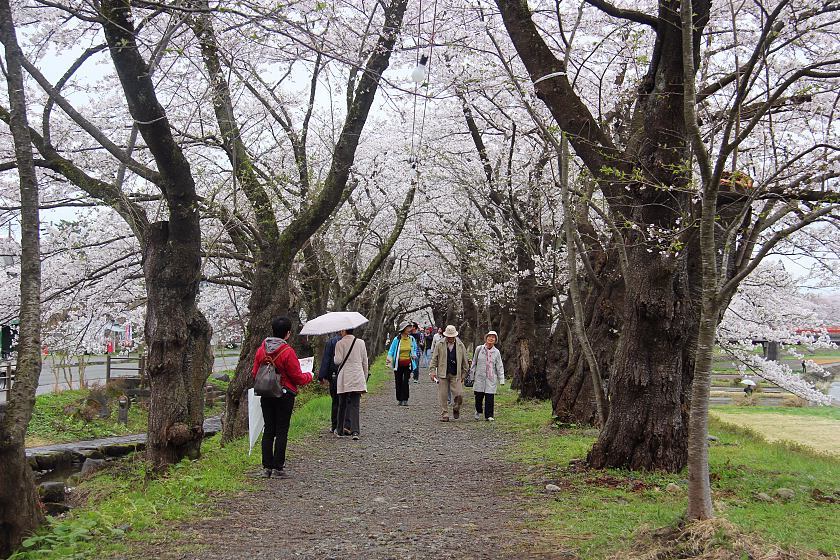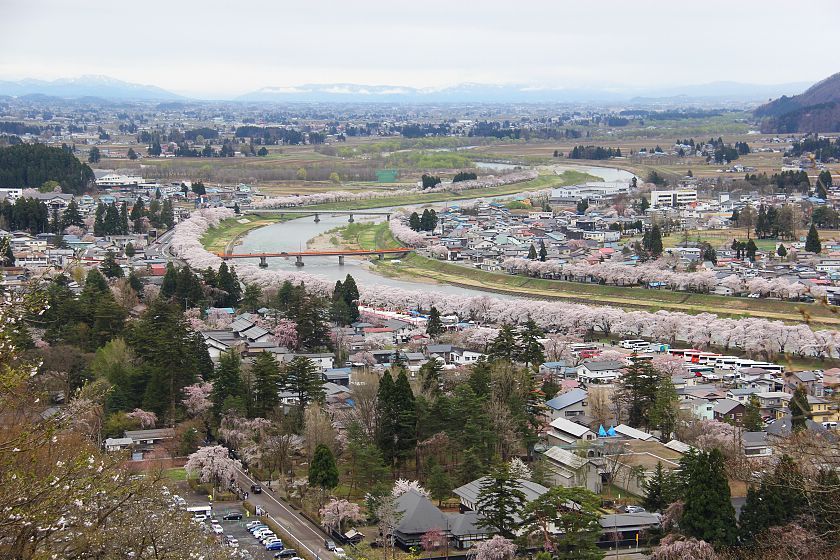 Questions? Ask in our forum.