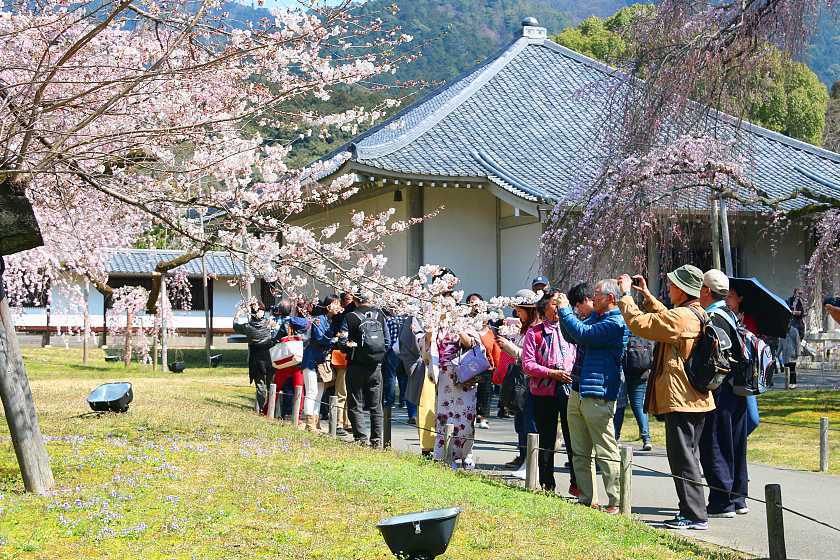 Kyoto's cherry blossom season has recently commenced, with Raina keeping us informed of the sakura's preliminary progress this past weekend. Since then, the city has seen warmer temperatures that are set to hold for much of this week, and this bodes well for the progress of the cherry blossoms. With this in mind, today I headed to a few favorite viewing spots around the ancient capital to see what I could find.
My first stop today was a favourite among cherry blossom chasers in these parts; Arashiyama in western Kyoto. Although there were a few signs that a flurry of color is just around the corner (such as a tinge of pink spreading across the mountains by the river) many of the petals here were still closed. Good news for the season's progress is that warm temperatures are set to prevail for much of the week, and with this I expect that the area will reach its best viewing period in 2-3 days and last for around a week thereafter.
Despite not having yet entered best viewing, a trip to Arashiyama is nonetheless worthwhile, with beautiful vistas of the river and the mountains, and a jovial atmosphere as people get in the mood for hanami. Evening viewing can be experienced at Nakanoshima Park, where nightly illuminations take place for the duration of the season until 22:00.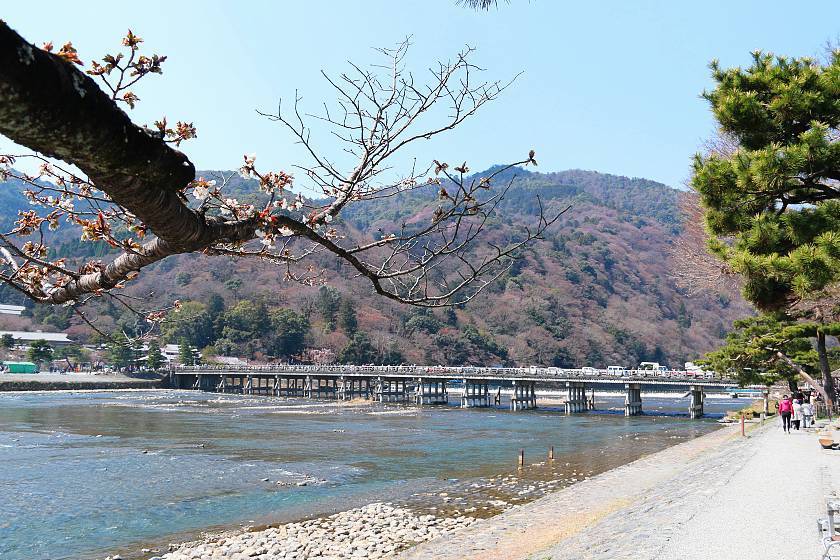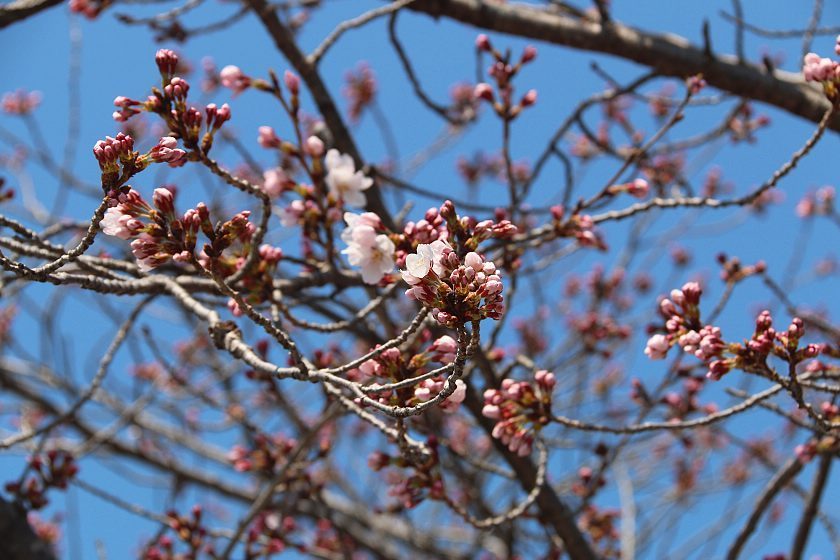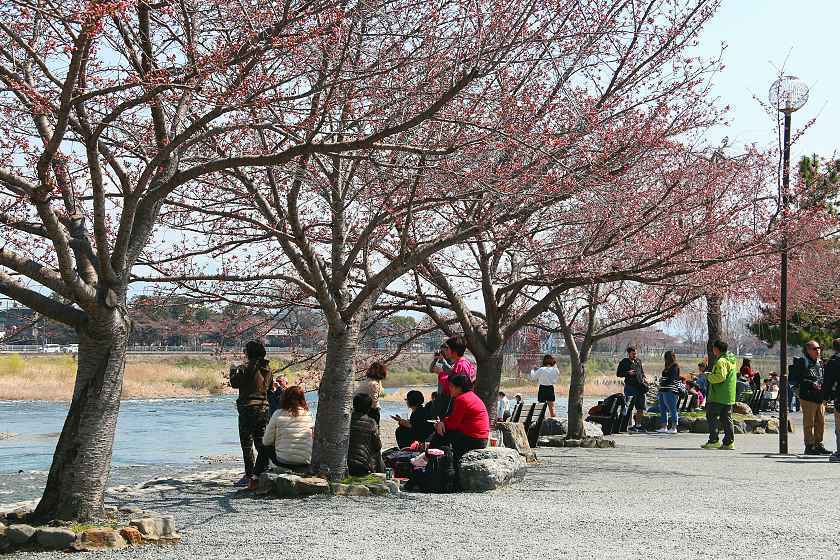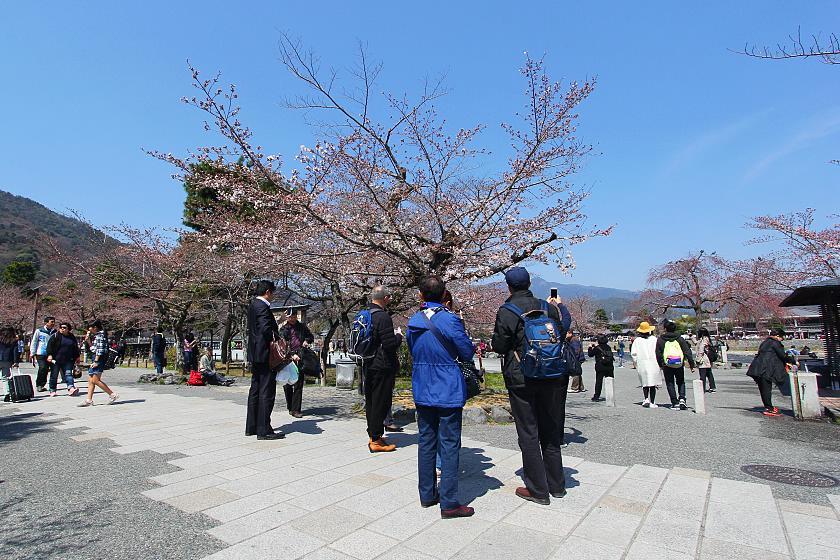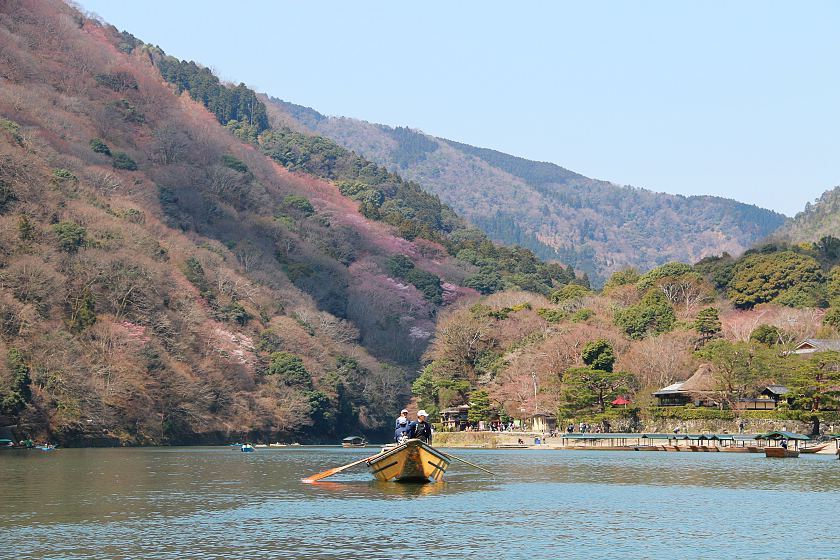 Next on my list today was Nijo Castle, a spot in the heart of the city known for its spacious grounds containing numerous different cherry tree varieties. While the late bloomers were not displaying any petals yet, some of the earlier-blooming varieties were looking to be making nice progress and should reach full bloom within around three days. There were also an odd couple of trees that had already hit full bloom, giving the park a spectacular splash of color. For those in the mood for evening viewing, the castle park will be illuminated in the evenings until 21:30 (entry until 21:00), ending April 16.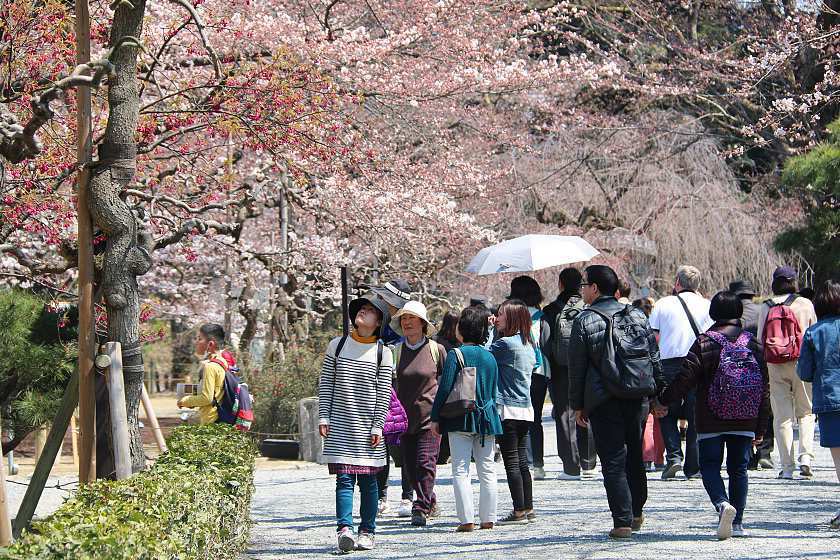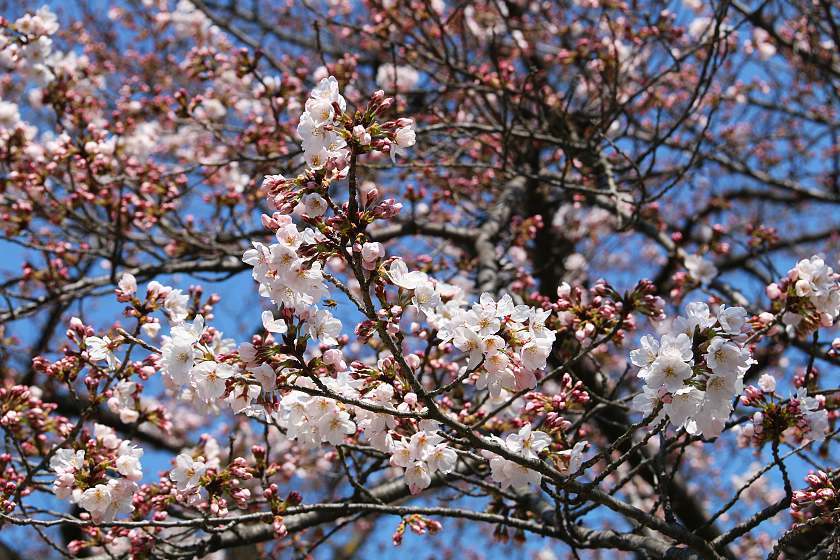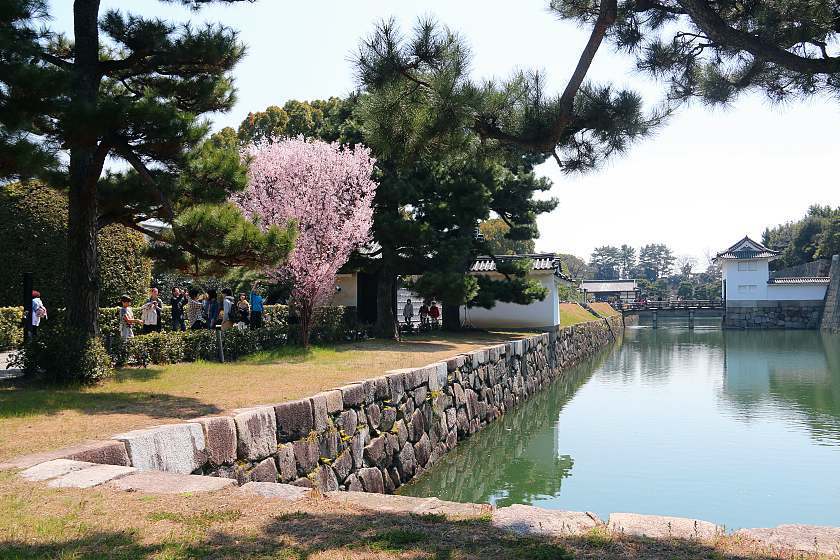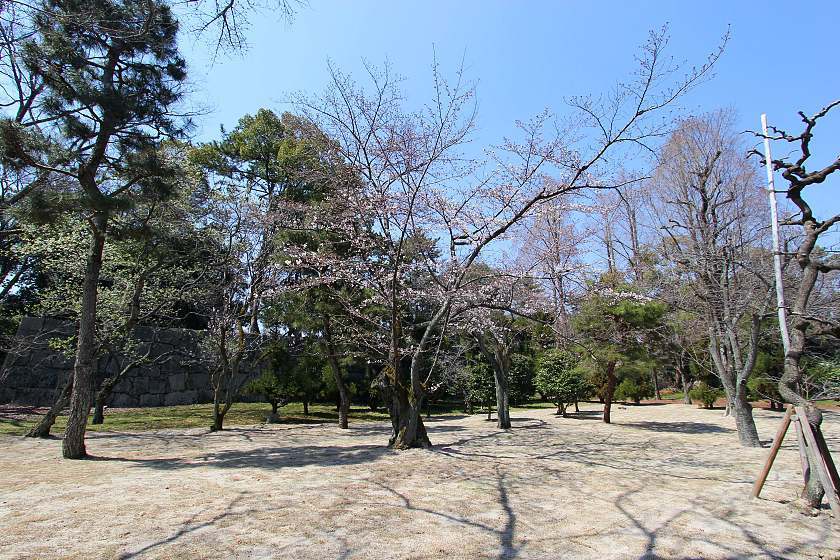 My final stop today was at the beautiful Daigoji Temple southeast of central Kyoto. The temple had by far the most spectacular display of cherry blossoms today as it is home to many early-blooming shidarezakura, or weeping cherry trees. The result was that the temple's main areas were alive with color and the buzz of visitors. I expect with the stable, warm weather conditions forecast over the next week that this best viewing period will continue for over a week as the many other cherry trees in the temple grounds will be joining the shidarezakura in full bloom.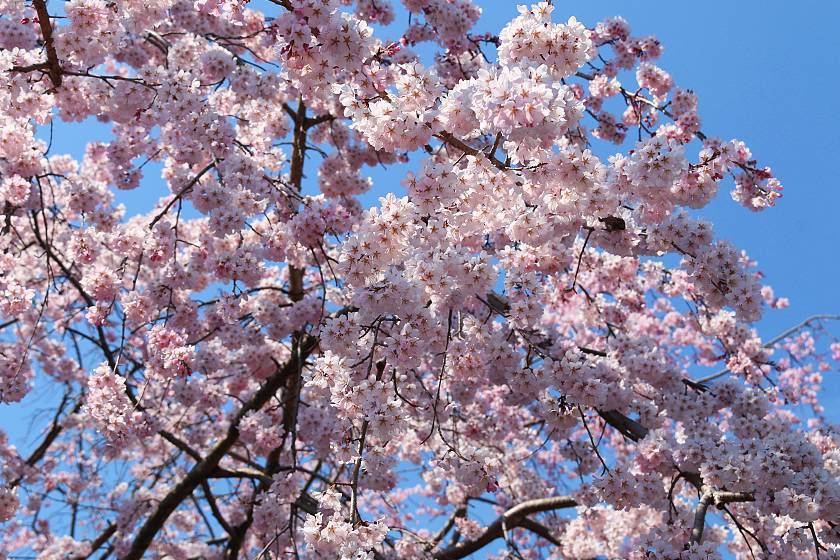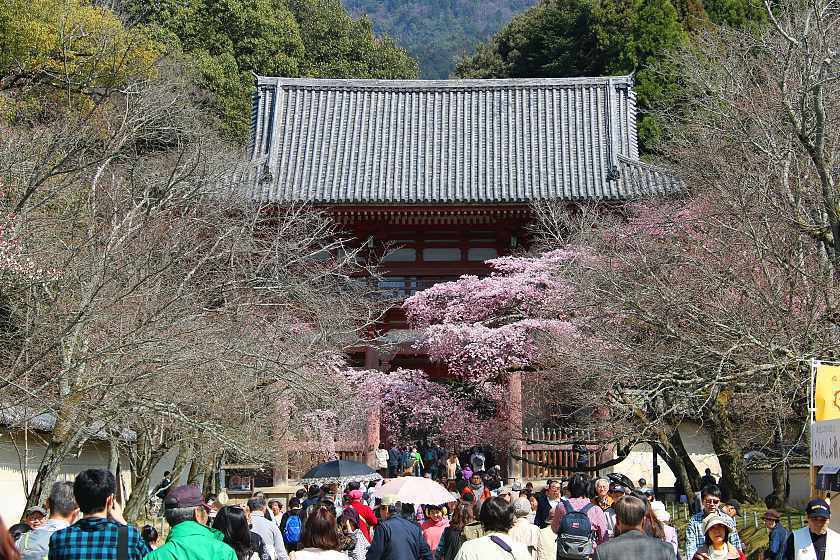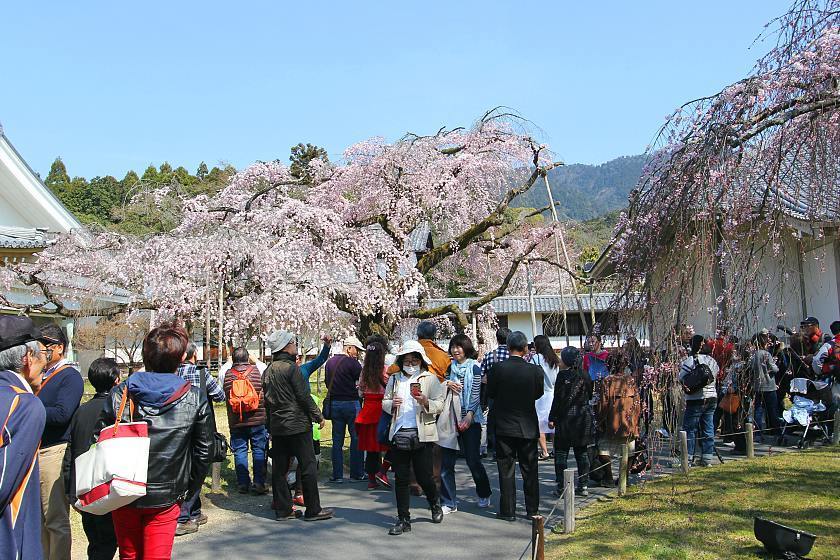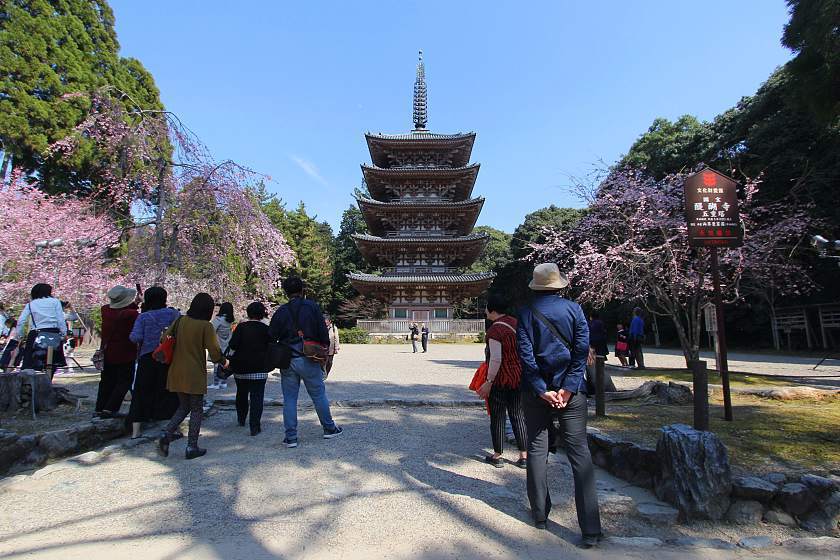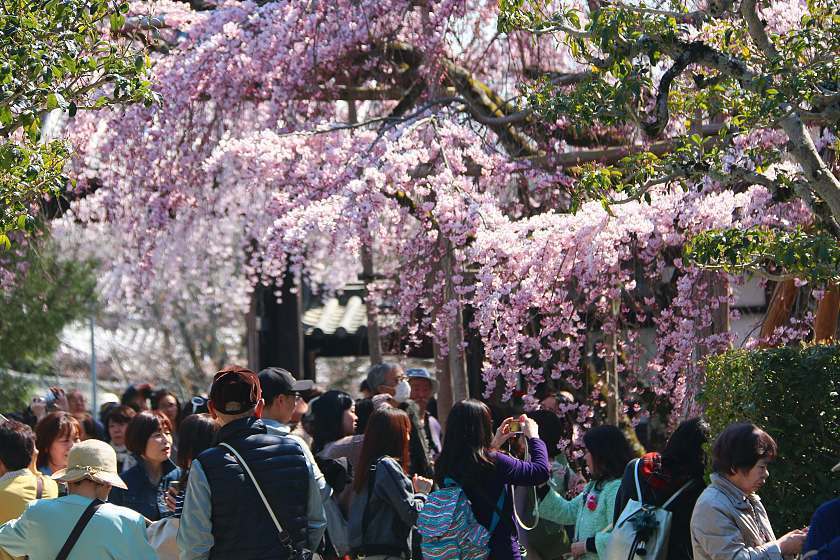 Questions? Ask in our forum.