Fukuoka: Blossoms Opening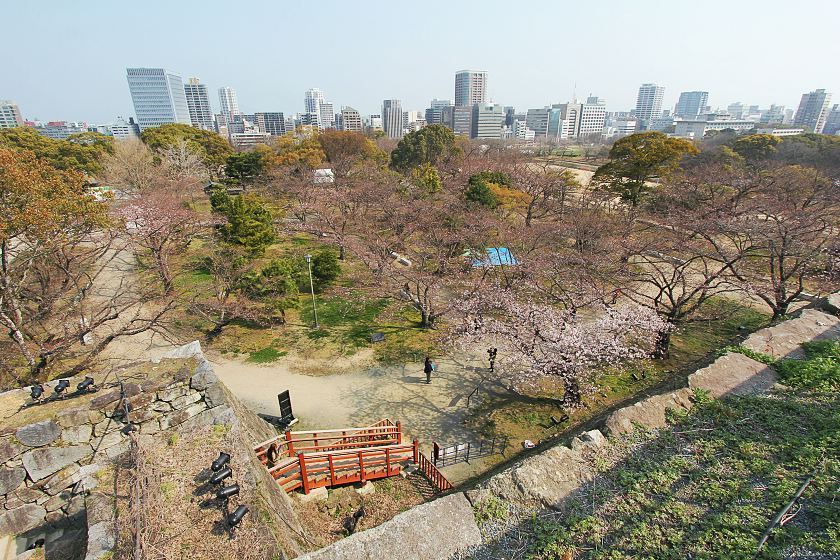 Following our reports from Tokyo and Kyoto yesterday, today we visited another cherry blossom hot spot and the largest city on the island of Kyushu, Fukuoka. It's been, five days now since Japan's meteorological agency announced the opening of the cherry blossoms in this city, which is two days earlier than in average years largely due to this past winter being considerably warmer than average.
From what we saw today, and because the temperature is expected to remain mild over the coming days, we estimate that the best viewing period in Fukuoka will begin around March 28 and continue for around a week thereafter unless the petals are battered by unexpected strong winds or rain.
Today I went to check how the cherry blossoms were faring at two of Fukuoka's popular hanami spots, namely Maizuru Park and Uminonakamichi Seaside Park. I found that in general, the area's Somei Yoshino (Japan's most common variety of cherry tree) were still quite a way off full bloom, with some at Uminonakamichi Seaside Park looking to have seemingly just opened. This being said, the season is starting to take shape here with plenty of nice floral displays currently on offer.
Maizuru Park and the adjacent Ohori Park comprise the area surrounding the ruins of Fukuoka Castle, and collectively are one of the most popular places in the city for blossom chasers. While some cherry trees today were already giving vibrant displays, the majority of trees, especially those around the former main citadel, were still not bearing a large amount of open blossoms, meaning that the optimum viewing stage around here probably won't begin for a few days.
If warm weather forecast over the next days holds true, I expect the castle and its surroundings to start looking their spectacular springtime best before the weekend. Within Maizuru and Ohori parks there are three paid areas with nightly illuminations from 18:00 to 22:00. The price to enter one area is 300 yen, while a common ticket to freely enter all three on a particular evening costs 600 yen. The illuminations here are scheduled to go on through April 1.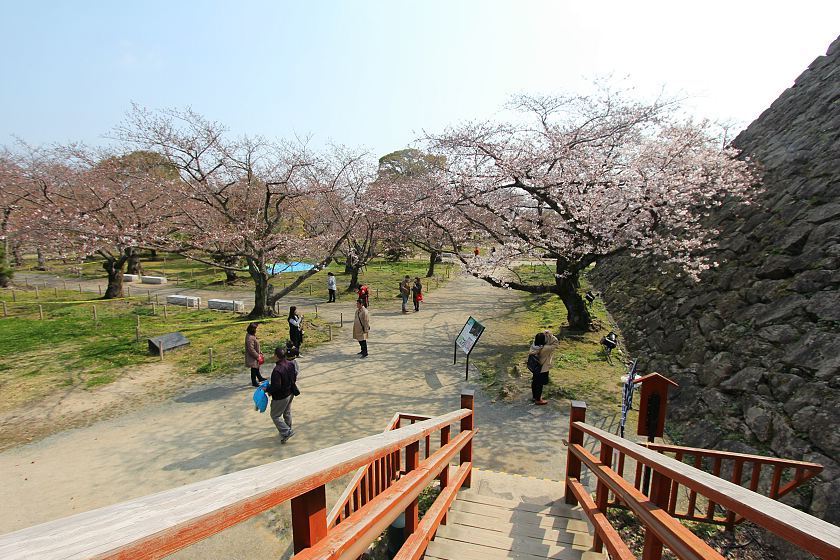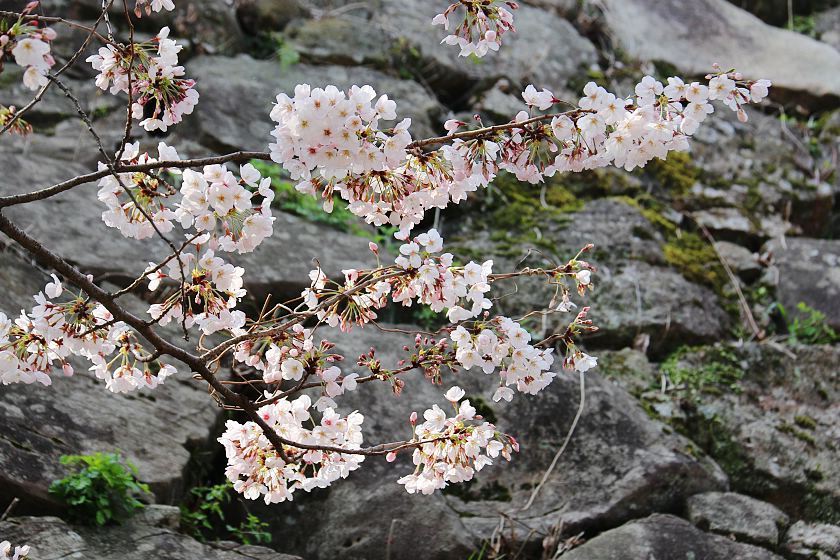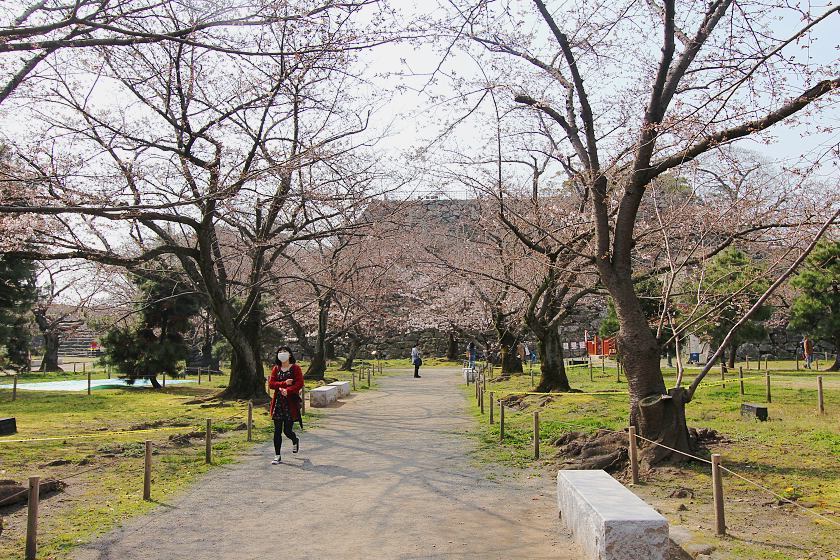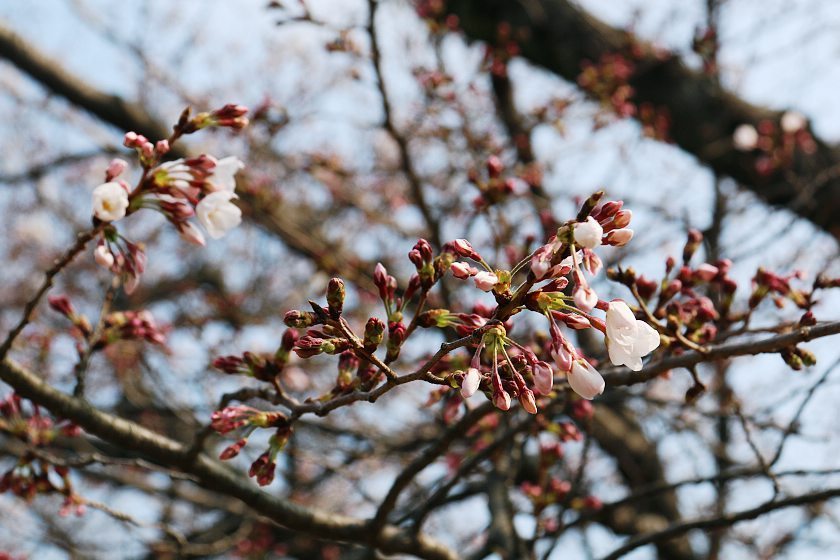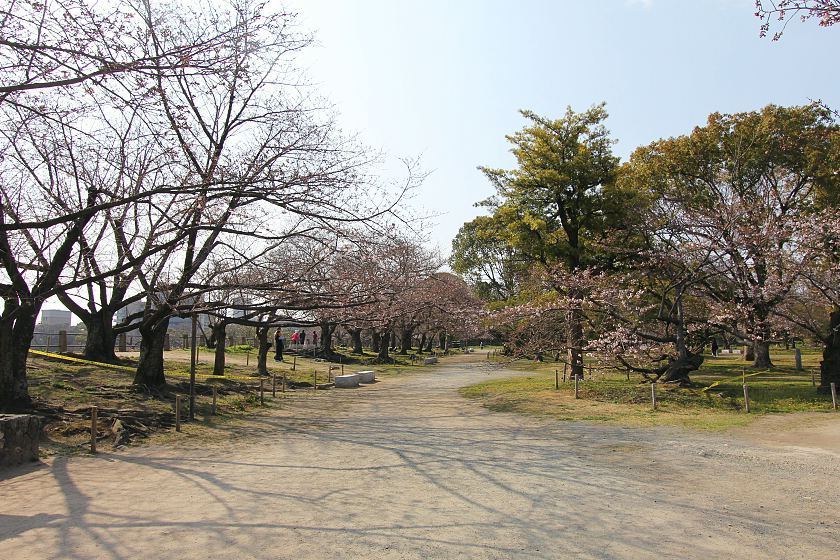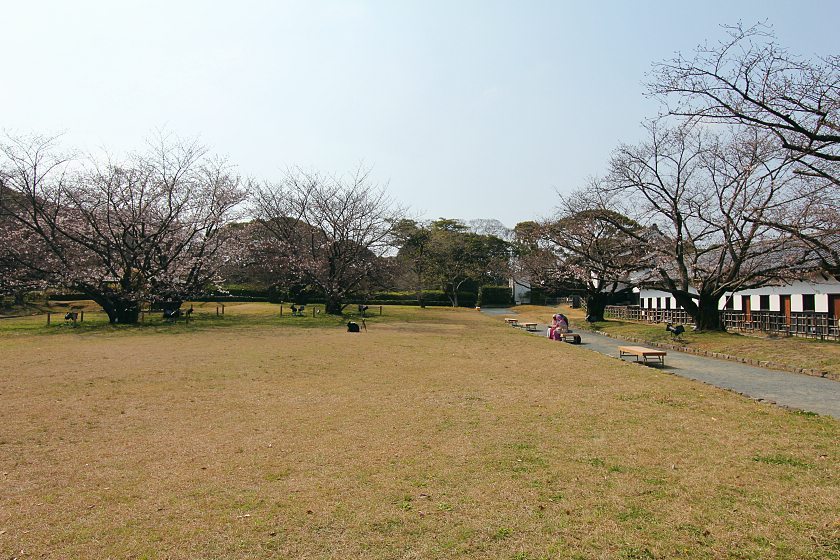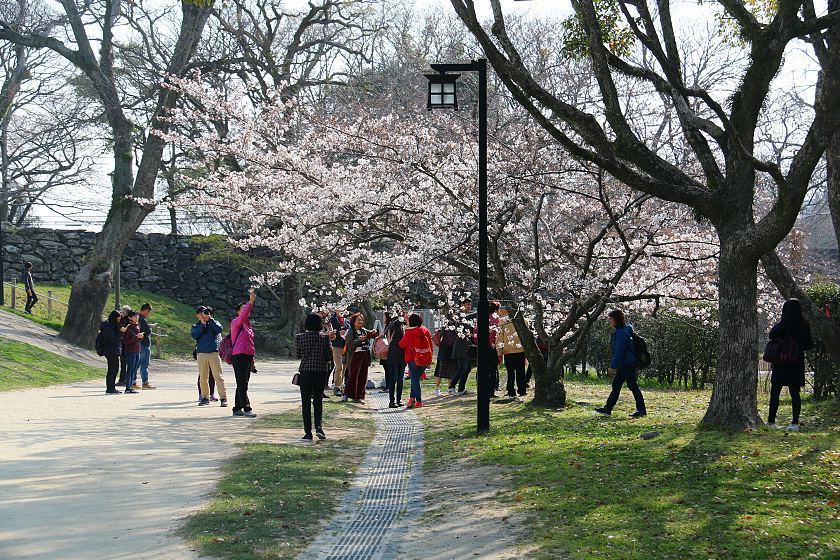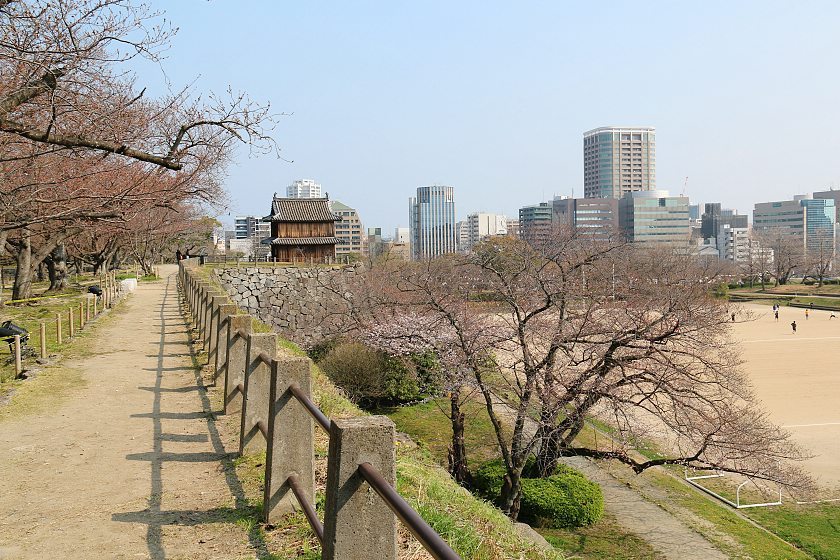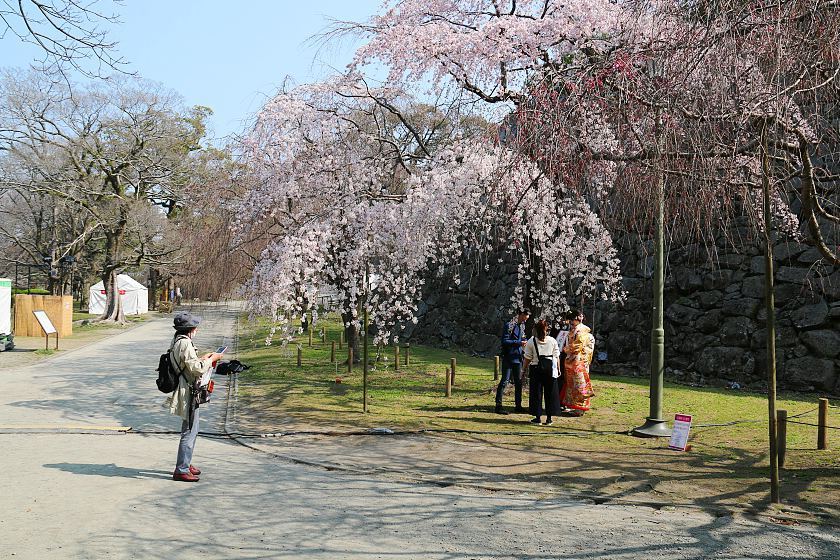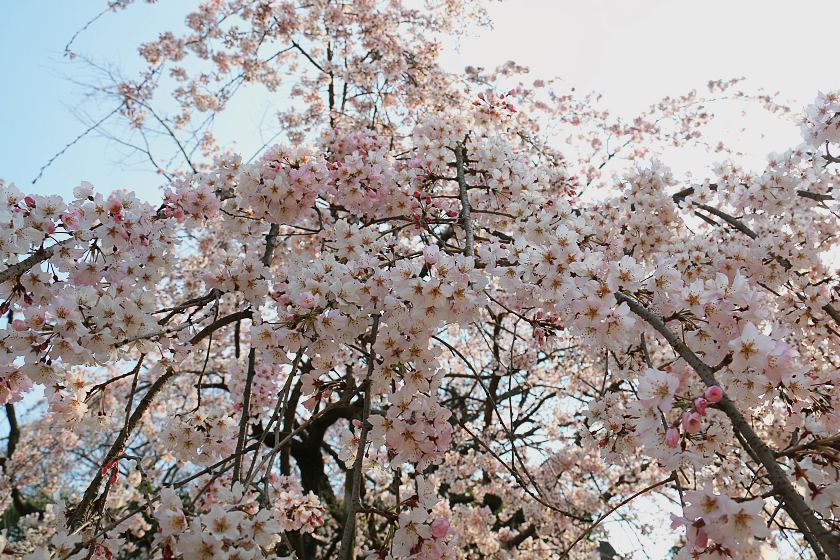 The second and final stop on today's cherry blossom investigation was across town at Uminonakamichi Seaside Park. This large park is best explored on rental cycle and represents a great day out for families, boasting spectacular displays of seasonal flowers at different points throughout the year.
The cherry trees in the park today were a mixed bag, with the Somei Yoshino looking to have barely opened, whilst many earlier-developing sakura varieties, particularly those that line the bike paths, were looking decidedly beautiful. In addition, there were many other vibrant displays from flowers throughout the park such as tulips and blue nemophila.
The flowers that are in full bloom make the park already great for those looking to enjoy some springtime displays. However, I think that it will take the majority of the park's cherry trees until this weekend before they start looking their best. This, of course, is contingent on the forecast warm weather holding true.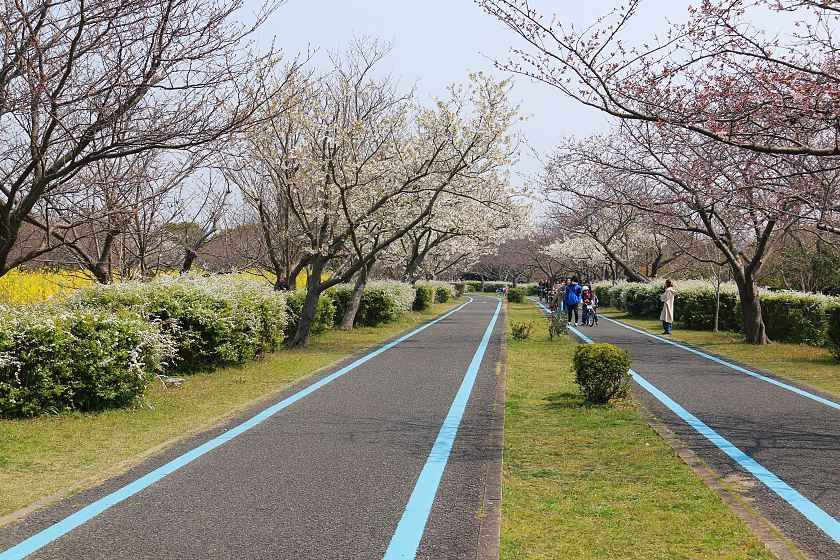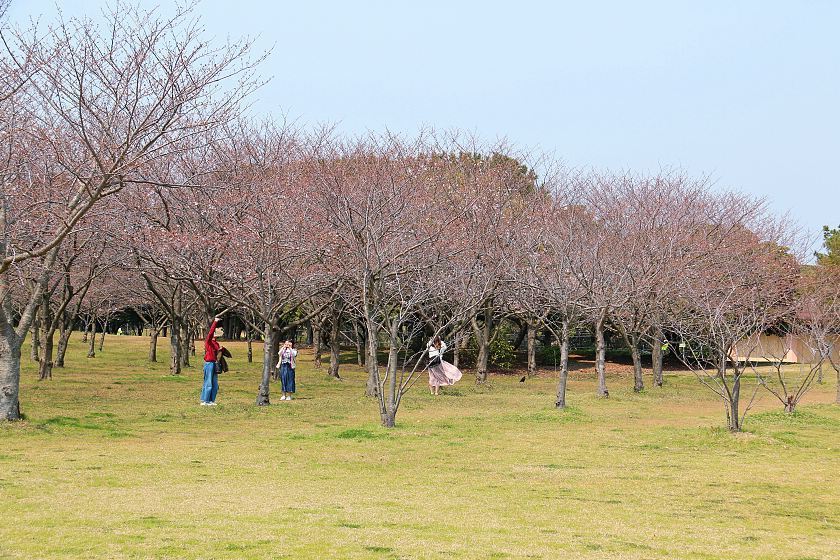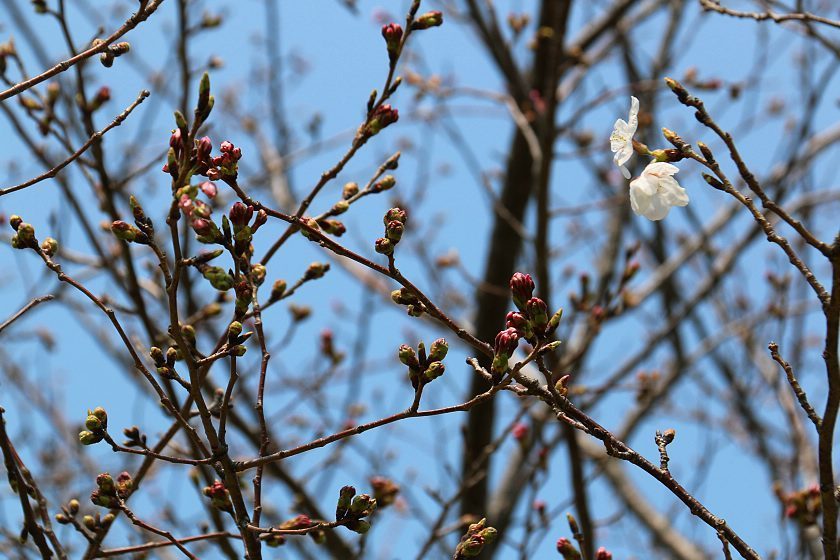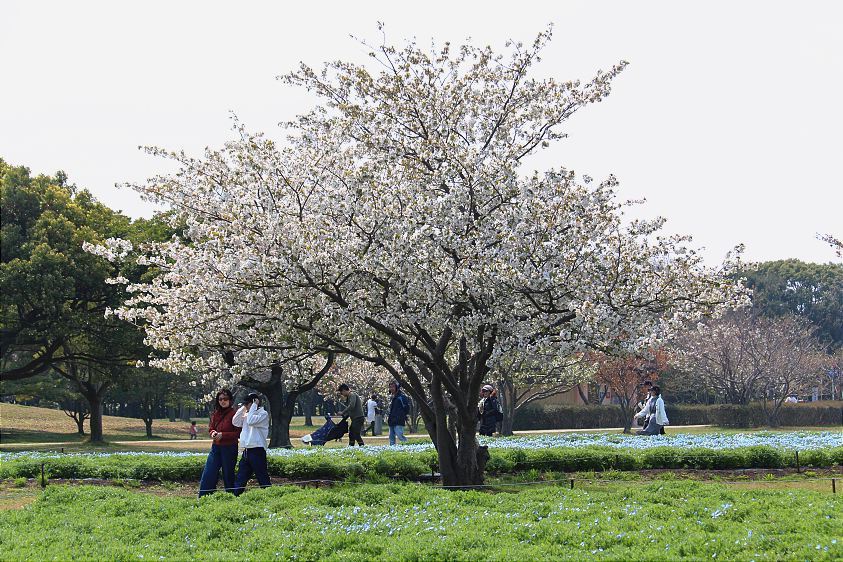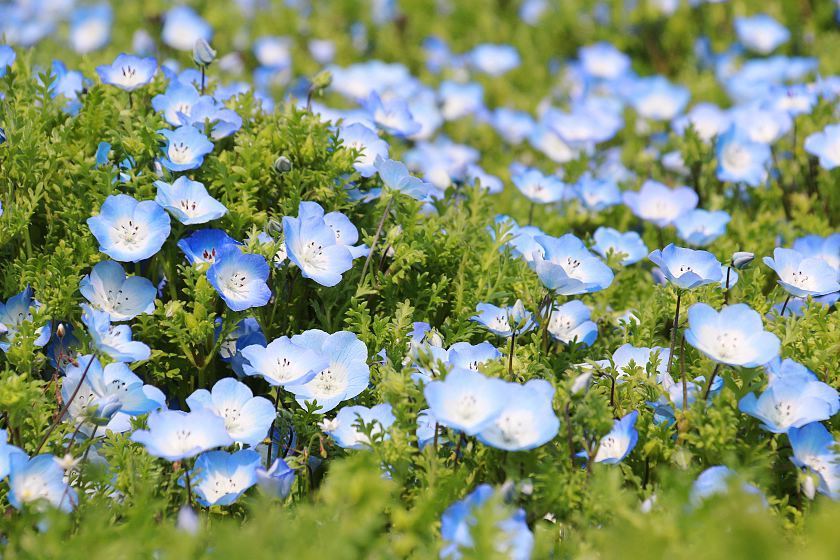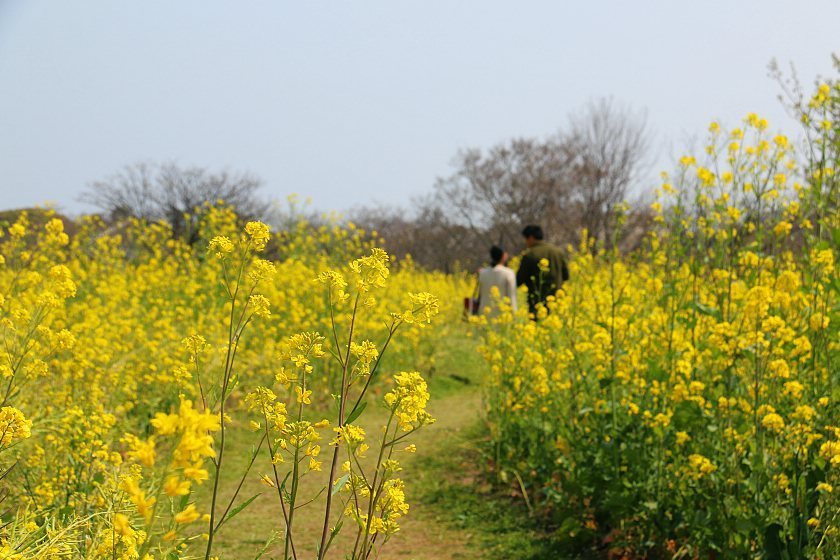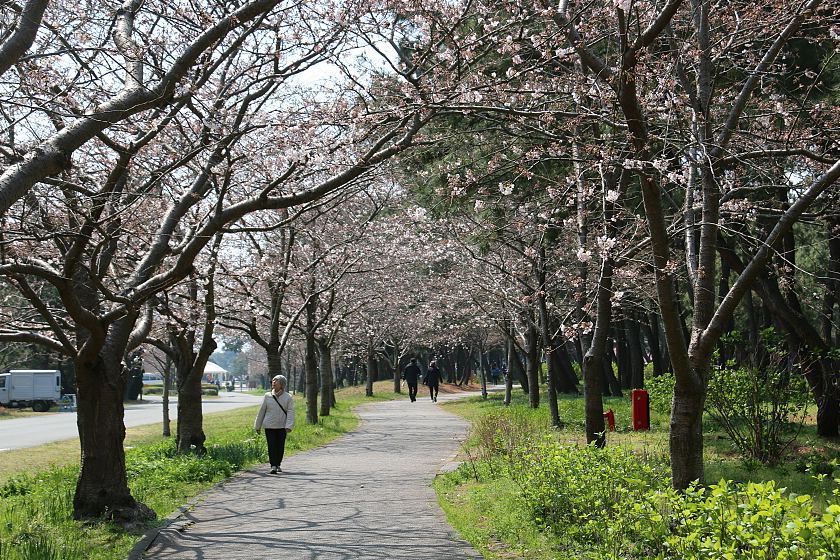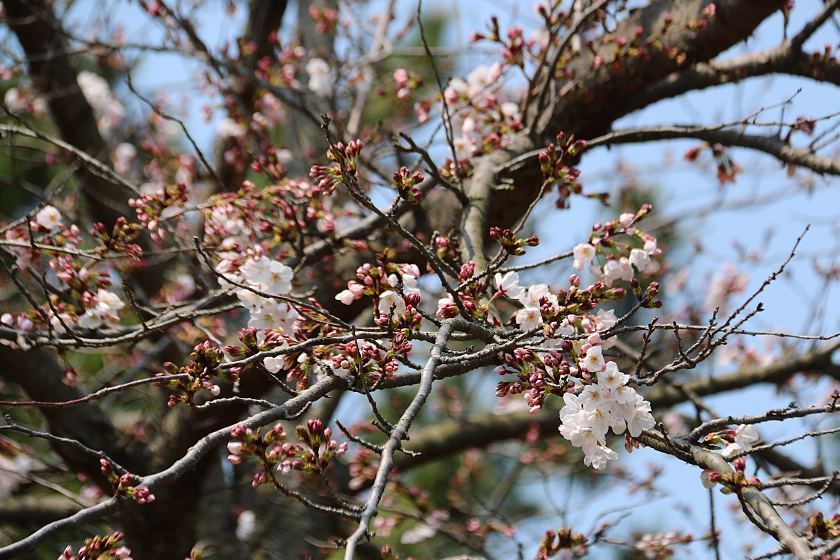 Questions? Ask in our forum.