Hiroshima: Approaching Full Bloom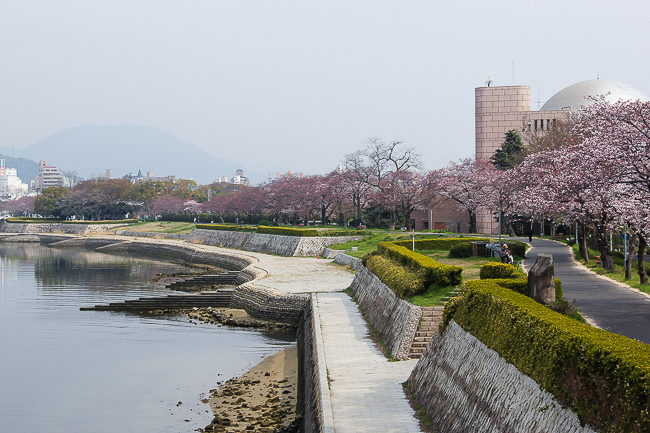 With the warm weather all week, lots of cherry trees have been flowering and from chasing the openings of the season, we have progressed to best viewing periods for the sakura season. Nagoya was one of the first few cities in the country to kick off the cherry blossom season, and full bloom (mankai) was declared today, 14 days after opening. Fukui on the other hand, took only four days to reach mankai. Other cities that reached full bloom today include Tokyo, Wakayama, Gifu and Tottori. The flowers usually remain at their peak for about a week after reaching mankai, so this weekend would be great for cherry blossom viewing (hanami) parties for those near these cities.
Today, I visited Hiroshima to check out the state of the flowers in the city. Most of them were still under the halfway mark, but are very close to reaching mankai within the next couple of days thanks to the warm weather. It is forecast to rain tomorrow, but the temperatures still remain warm and should not affect the blooming process too much.
I started my day at the Peace Memorial Park. The sprawling park has about 300 cherry trees scattered around, with most of them along the riverside. I found the flowers here to be just under midway towards full bloom, and it should only be a few more days before they reach mankai. Parts of the A-Bomb Dome was under restoration since late last year, but most of the scaffolding has since been removed.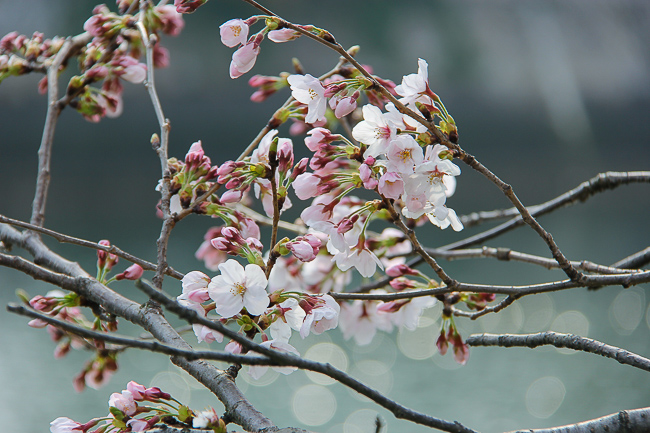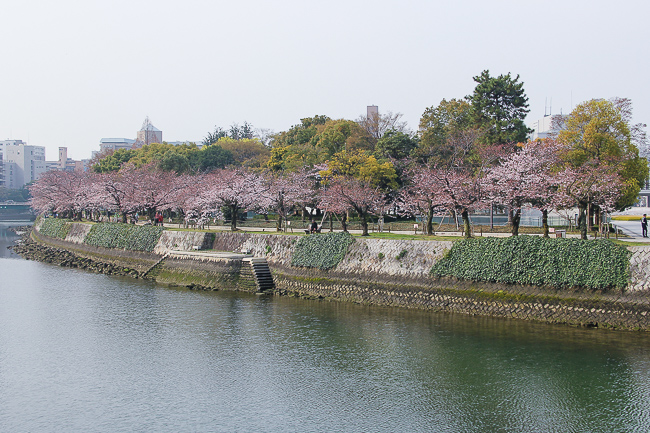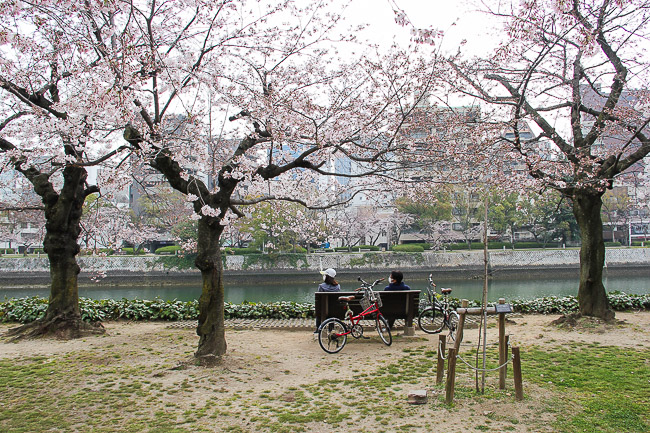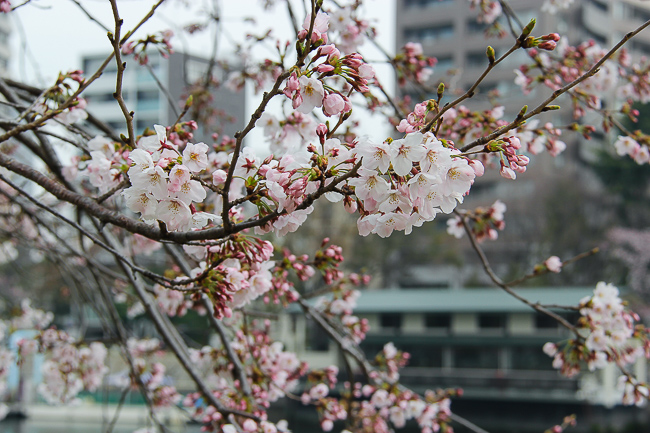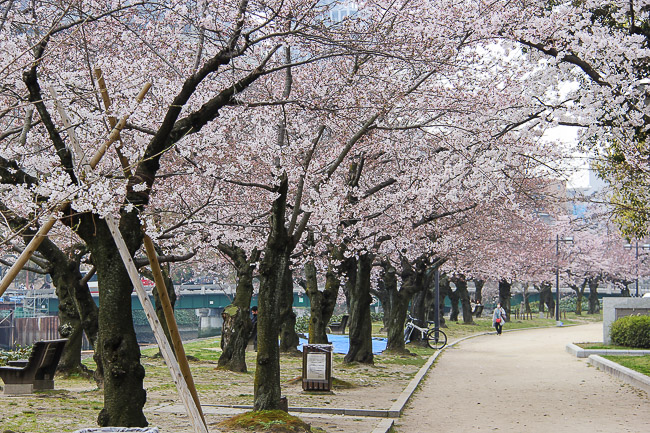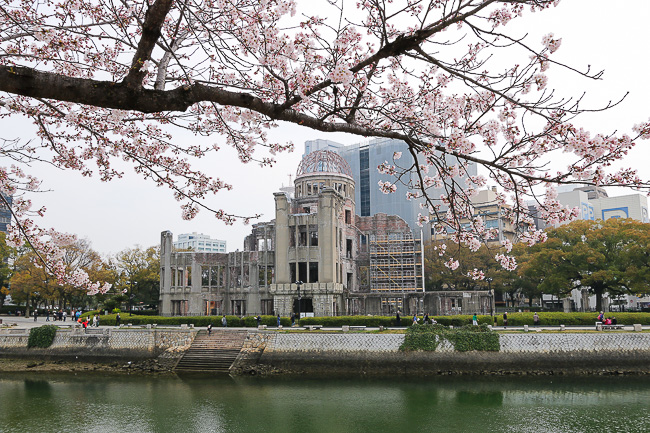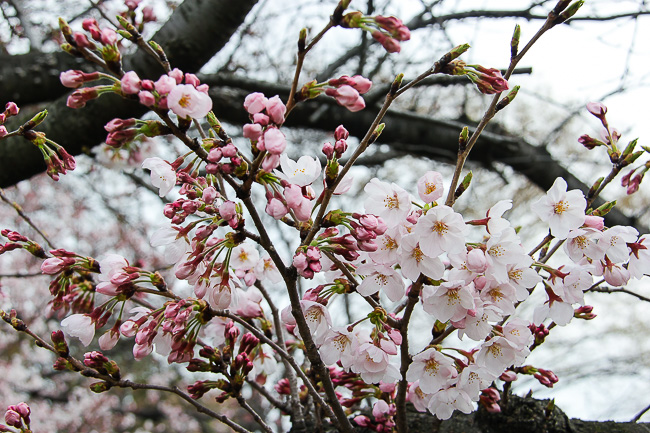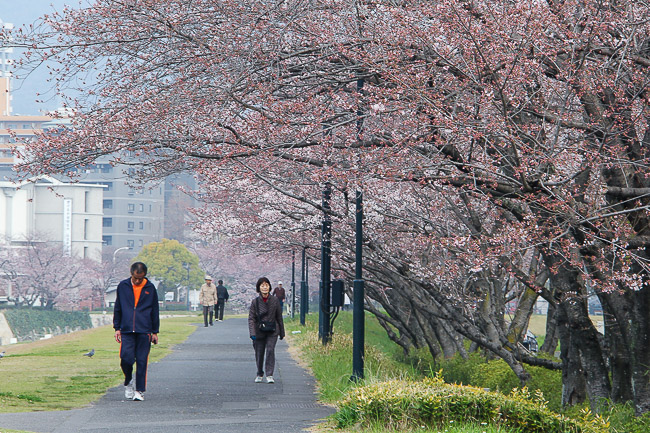 From the park, I walked along the cherry tree lined riverside towards Hiroshima Castle. It takes about 20 minutes to walk between the A-Bomb Dome and the castle. There are cherry trees planted along the moat as well as a small section filled with sakura trees. The flowers here were more advanced compared to at the Peace Memorial Park, and over halfway towards full bloom. The visitors at the castle were enjoying the open blossoms as I was at the castle. I expect the flowers to improve further over the next couple of days and be at their best viewing from the weekend.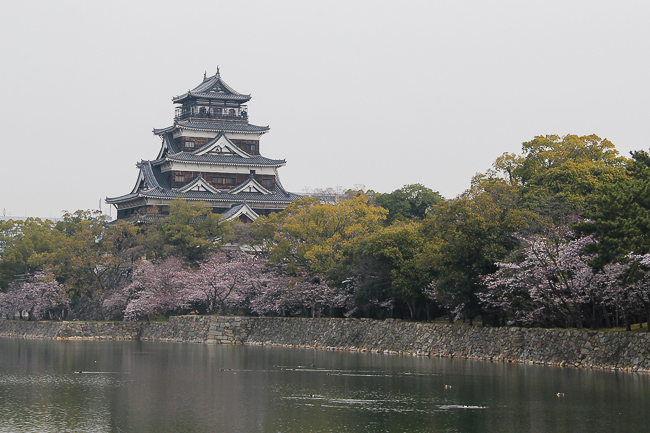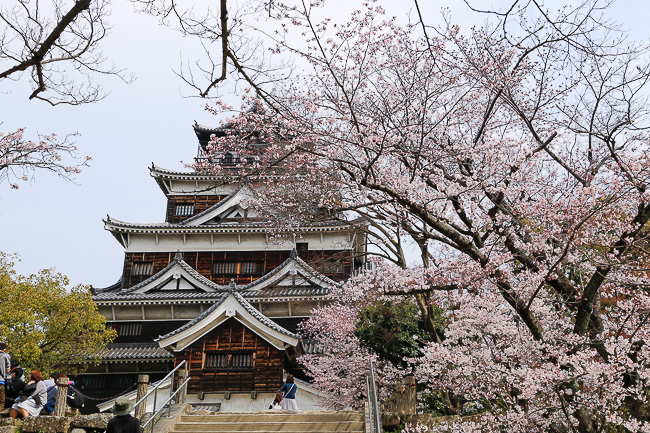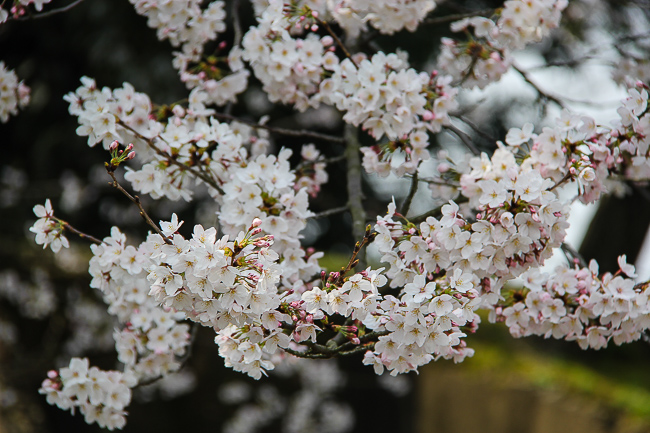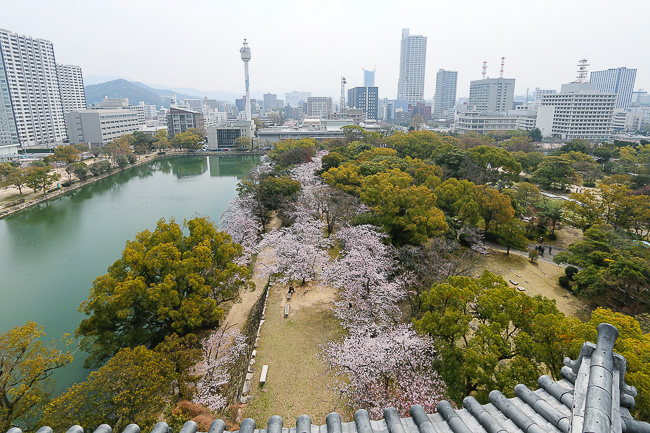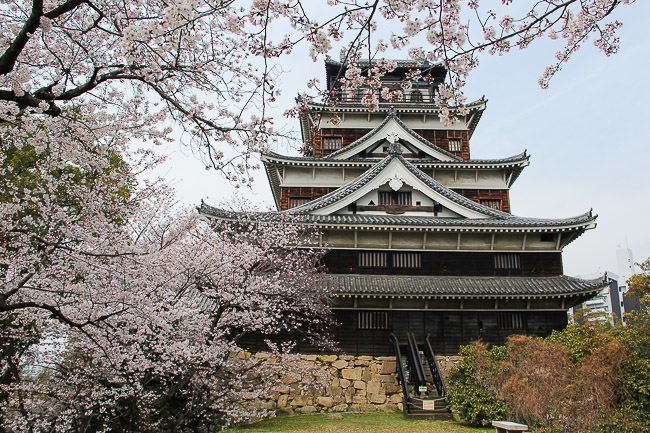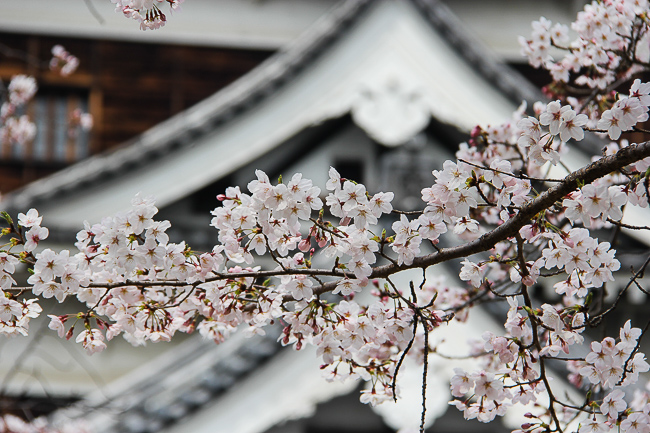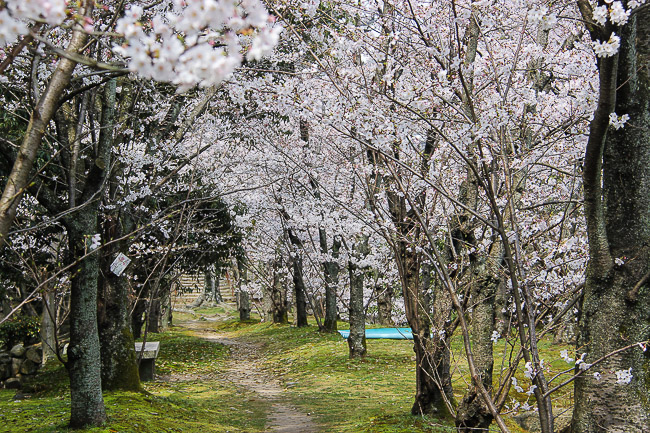 The last place I visited in Hiroshima was Shukkeien Garden, a beautiful garden not far from Hiroshima Station. There were a number of walking trails covering the garden and I followed them in search of the cherry trees (which weren't hard to find). The cherry blossoms were on their way towards full bloom and were just beautiful to see. The garden is illuminated in the evenings during the cherry blossom season until April 3 from 18:00 to 21:00 (entry until 20:30).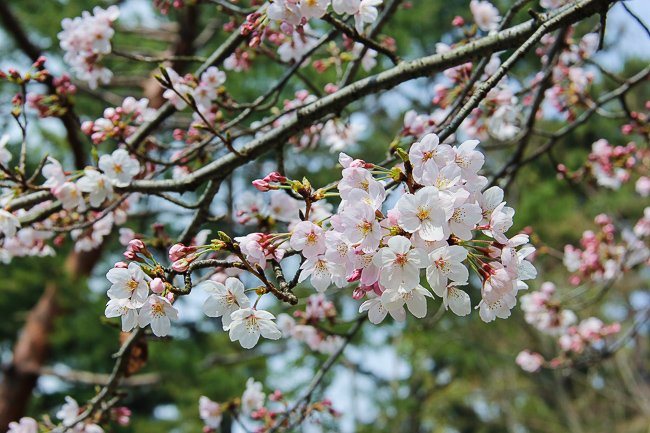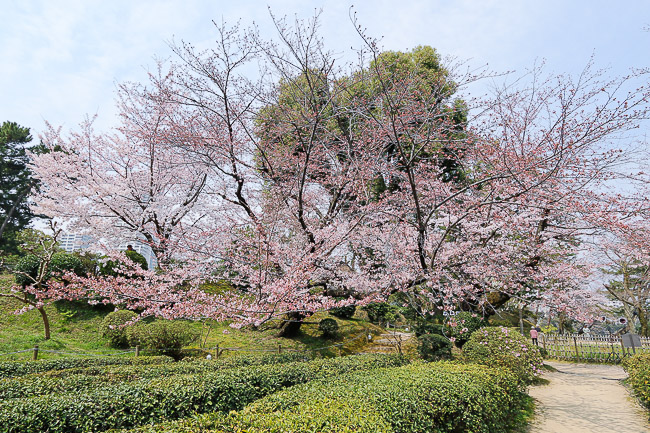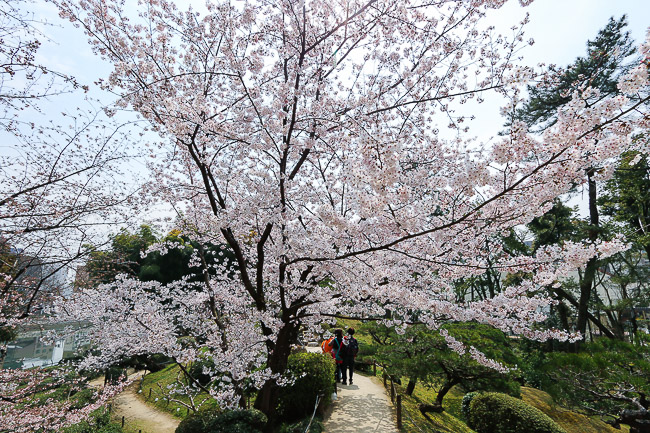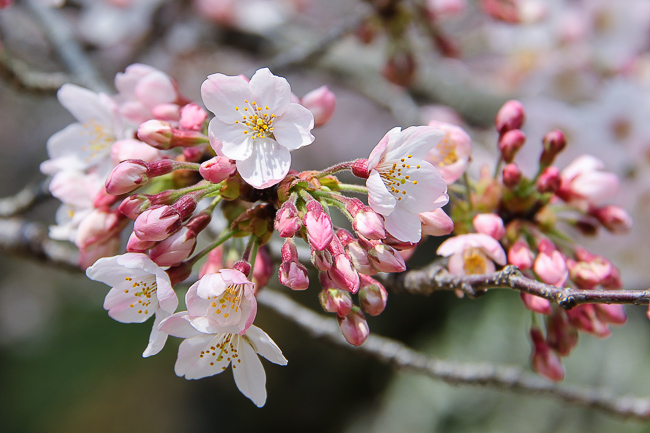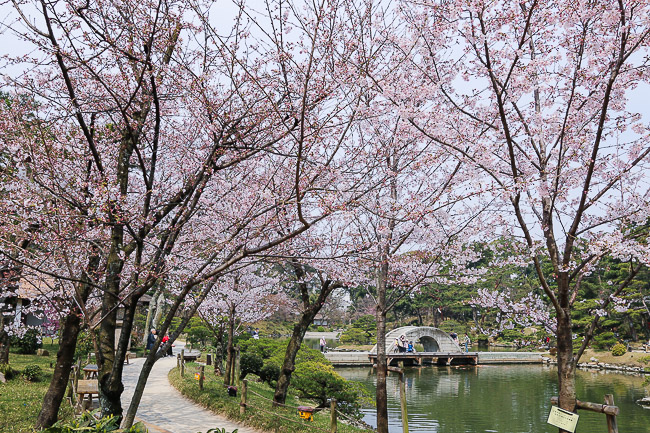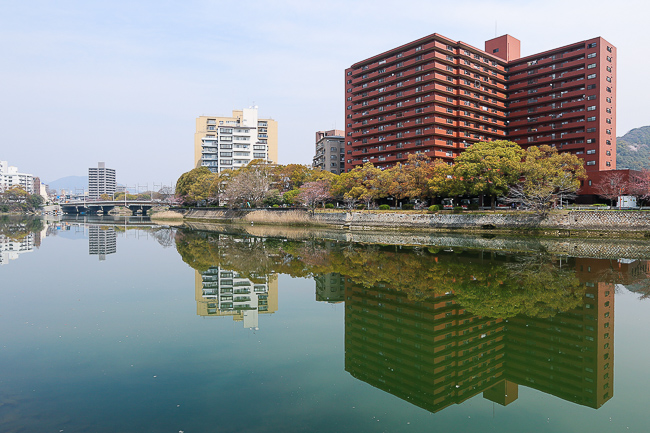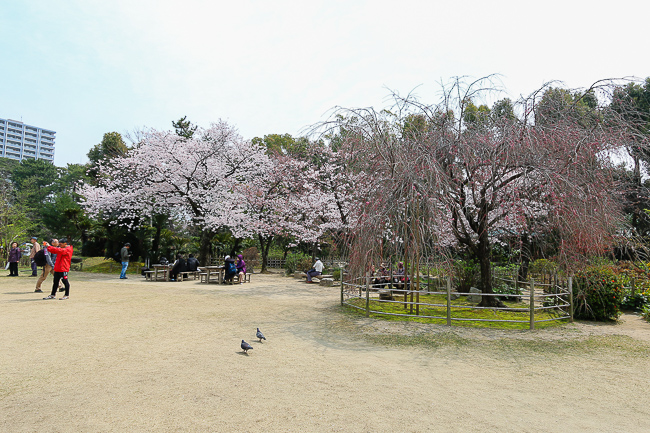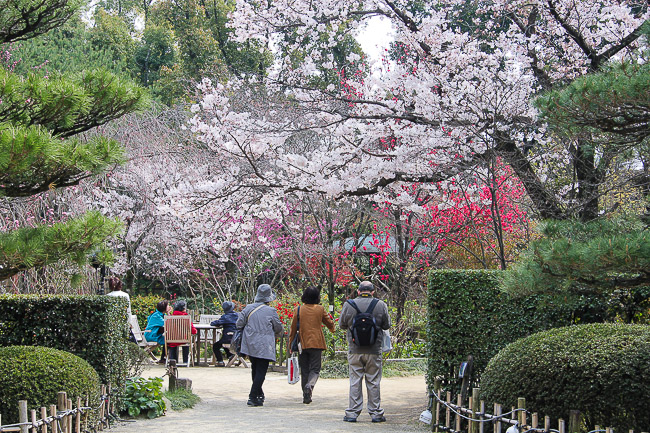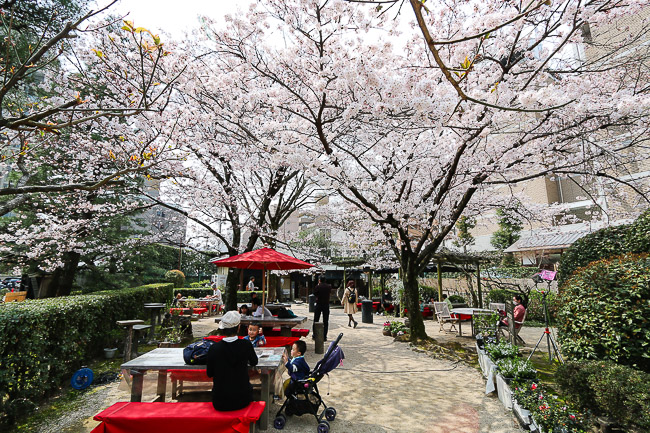 Questions? Ask in our forum.