Shukkeien Garden
Japanese landscape garden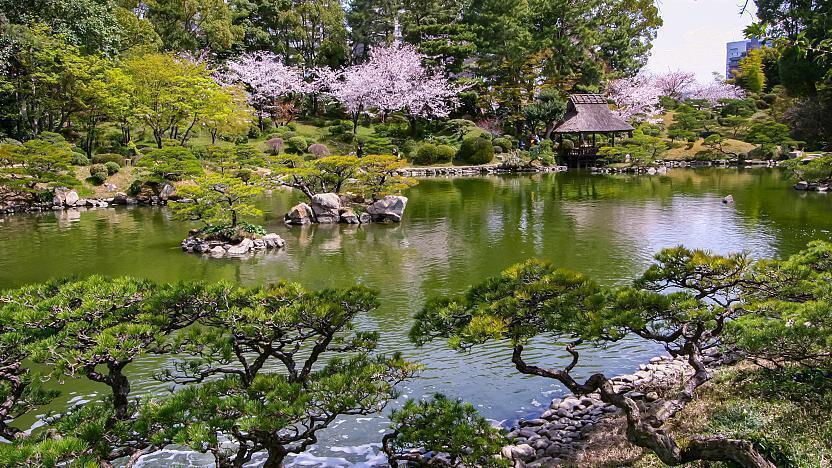 Shukkeien (kŒi‰€) can be translated into English as "shrunken-scenery garden", which is also a good description of the garden itself. Valleys, mountains and forests are represented in miniature in the garden's landscapes. Through careful cultivation of the land and vegetation, the garden mimics a variety of natural formations and scenic views.
Shukkeien has a long history dating back to 1620, just after the completion of Hiroshima Castle. The garden displays many features of the traditional aesthetics of Japanese gardens. Around the garden's main pond there are a number of tea houses which offer visitors ideal views of the surrounding scenery.
The entire garden is connected by a path which winds around the pond at the center of the garden. The path passes through all of Shukkeien's various miniaturized sceneries. Following this path around the garden is the best way to enjoy Shukkeien.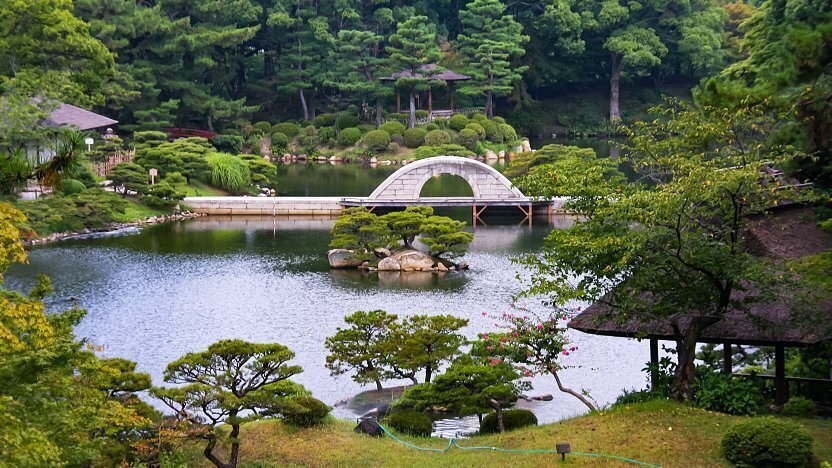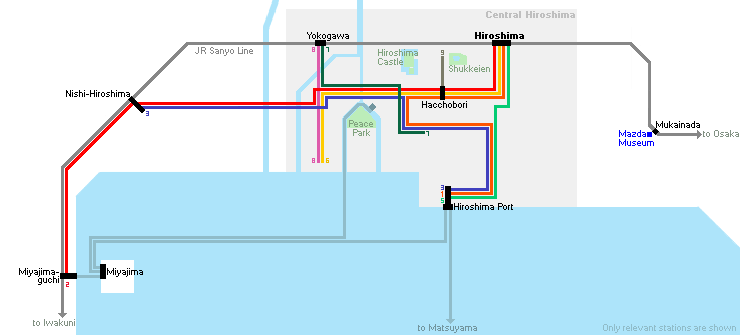 On foot
Shukkeien is a 15 minute walk from Hiroshima Station.
By bus
The garden can be reached by the Hiroshima Sightseeing Loop Bus (Meipuru-pu) in about four minutes from Hiroshima Station.
By tram
The garden is a short walk from "Shukkeien-mae" along tram line 9. From Hiroshima Station, take tram line 1, 2 or 6 to Hacchobori and transfer to tram line 9. The entire journey takes about 15 minutes and costs 220 yen.
How to get to and around Hiroshima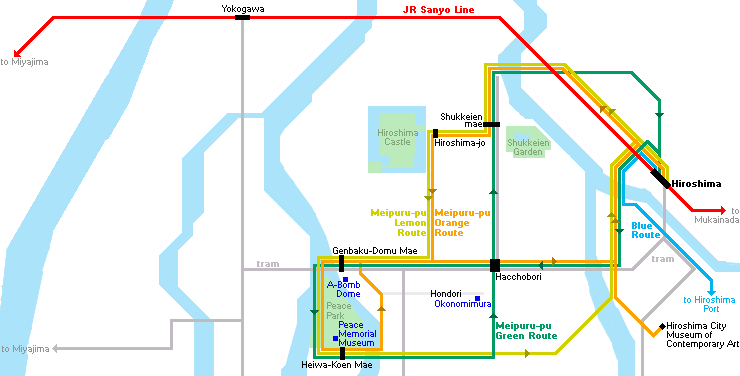 Hours
9:00 to 18:00 (until 17:00 from October to mid March)
Admission ends 30 minutes before closing
Questions? Ask in our forum.