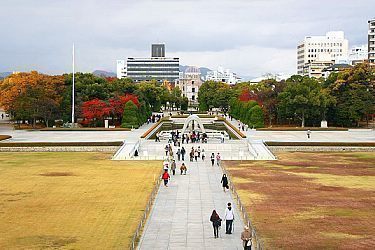 Peace Memorial Park
The cenotaph is marked by a large arch and is dedicated to those who lost their lives due to the nuclear bomb. The Peace Flame lies beyond and is kept burning until the last of nuclear weapons have been dismantled. Not far from the Cenotaph is the Children's Peace Monument with thousands of origami cranes.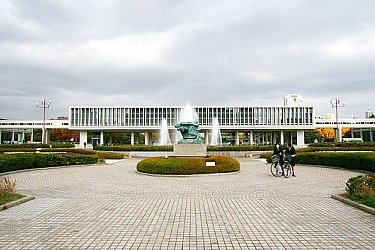 Peace Memorial Museum
The sobering
Peace Memorial Museum
exhibit personal details, artefacts and stories of the victims of the nuclear bombing.
Cross the river and head to the Atomic Bomb Dome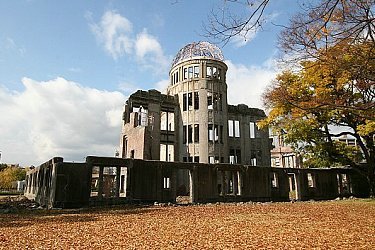 Atomic Bomb Dome
The structure known as the
A-Bomb Dome
used to be the former Prefectural Industrial Promotion Hall. It was one of the few buildings to remain standing after the explosion despite having stood only a hundred meters from the hypocenter. Today it stands as a memorial and reminder of the painful past.
Walk along the river and through Hiroshima's Central Park to Hiroshima Castle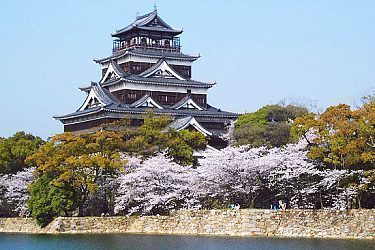 Hiroshima Castle
Hiroshima Castle
is an example of a
castle
built on a plain as opposed to one built on hills or mountaintops. The original castle was destroyed by the atomic bomb and the current reconstruction was completed 1958. The main keep exhibits
Hiroshima
's and the castle's history, and visitors can enjoy walking on the castle walls around the keep.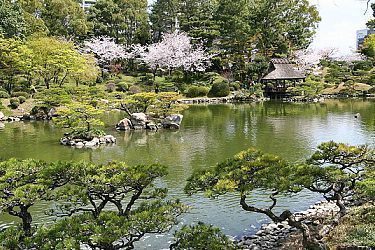 Shukkeien Garden
Shukkeien Garden
is a
Japanese landscape garden
that has a history dating back to 1620. The garden offers a number of scenic views and walking trails that wind around the pond in the middle of the garden. Seasonal flora can also be seen at Shukkeien, and there are also tea houses to enjoy a break with a view.
Walk back to Hiroshima Station