Kumamoto: Blossoms Opening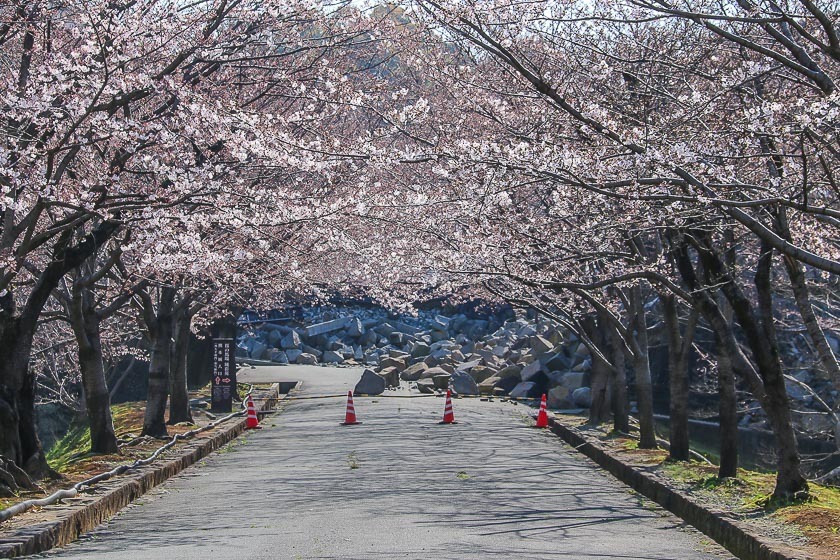 Continuing with my tour of western Japan, I headed to Kumamoto on the west coast of Kyushu. The opening of the first blossoms (kaika) in Kumamoto was announced on April 1. I visited the popular cherry blossom viewing (hanami) in the city today, three days after kaika, I found the blossoms to be still under the halfway mark to their peak. Warmer than average temperatures are forecast for the next few days and this will encourage the flowers to blossom. The best viewing period for Kumamoto is expected to be from April 7 to 15.
Looking at the progress of the cherry blossoms across the country, most of the cities in the rest of Japan have kicked off their sakura season with the exception of Tohoku and Hokkaido. Kaika was announced for both Kanazawa and Oita today, while Kagoshima in southern Kyushu has yet to announce the start of their sakura season. At this point, Kagoshima's cherry blossom season is over a week later compared to the average year.
Sam is in Kyoto today and you can read his update here.
My first stop for the day was Suizenji Garden, a spacious, Japanese style landscape garden. The cherry trees are mostly located in the southern end of the garden, and today, the mainstream Somei Yoshino cherry trees were just opening, while the early flowering cherry tree varieties were at full bloom.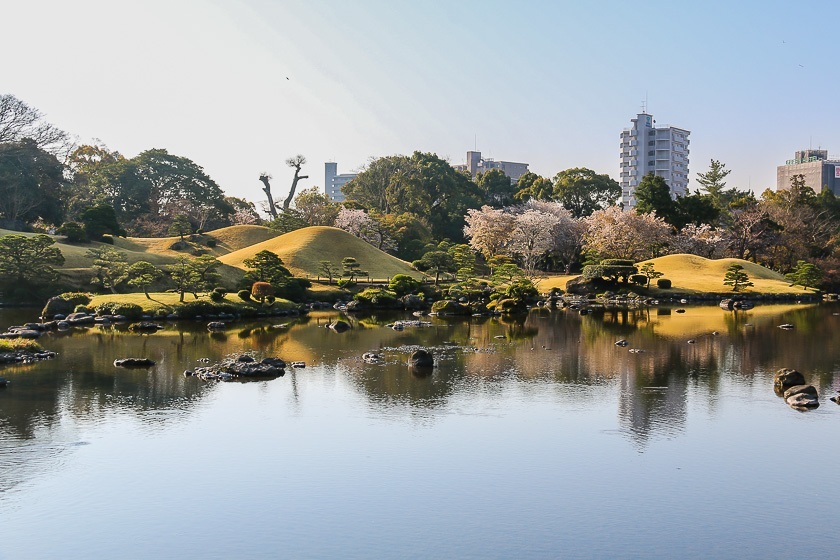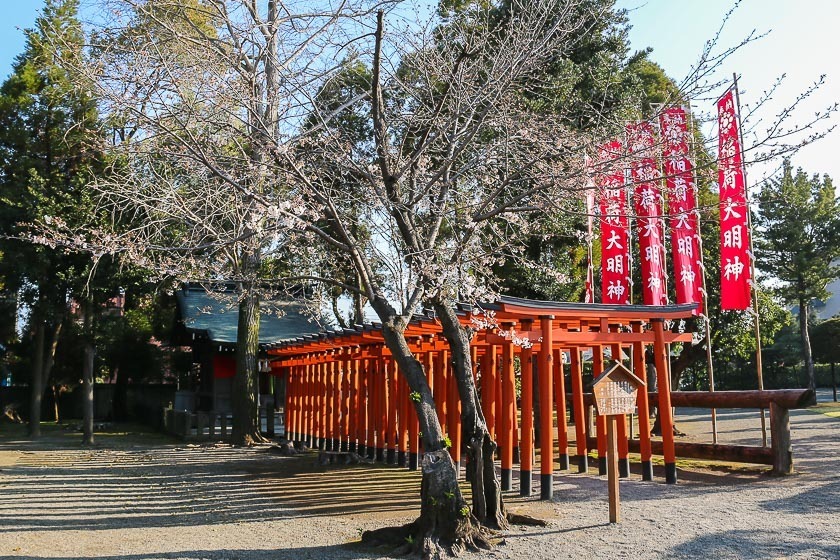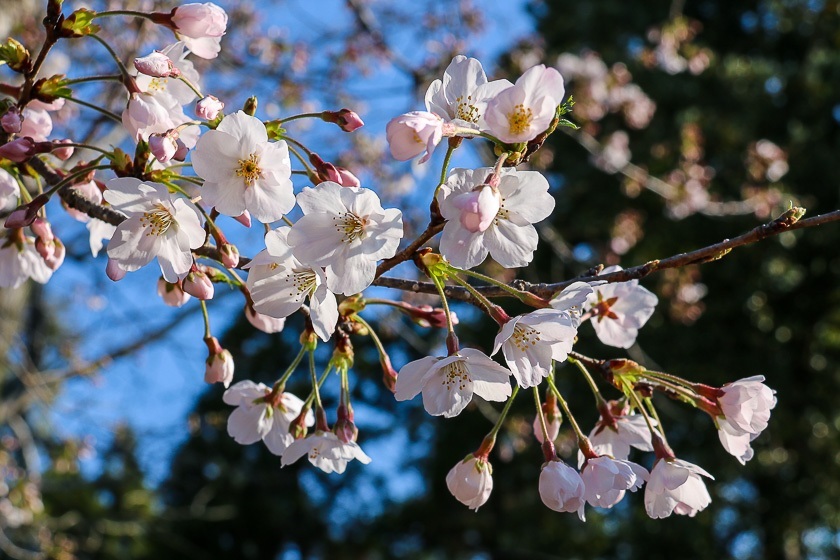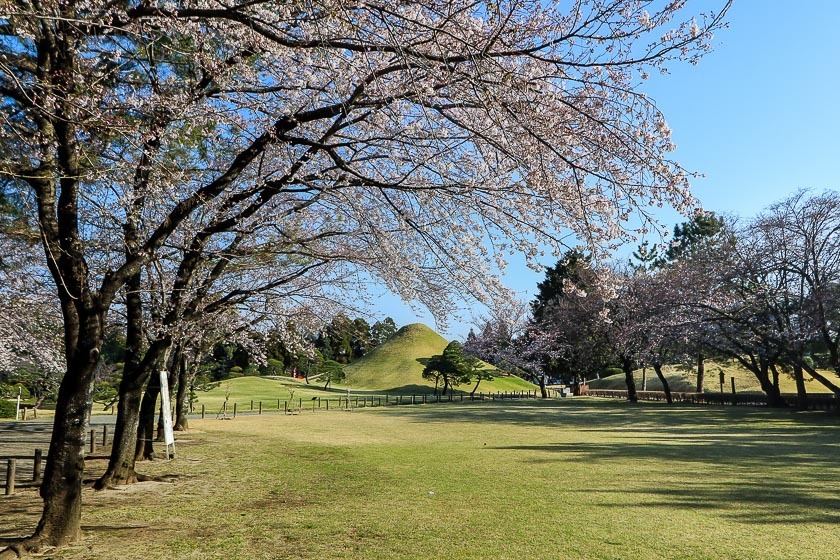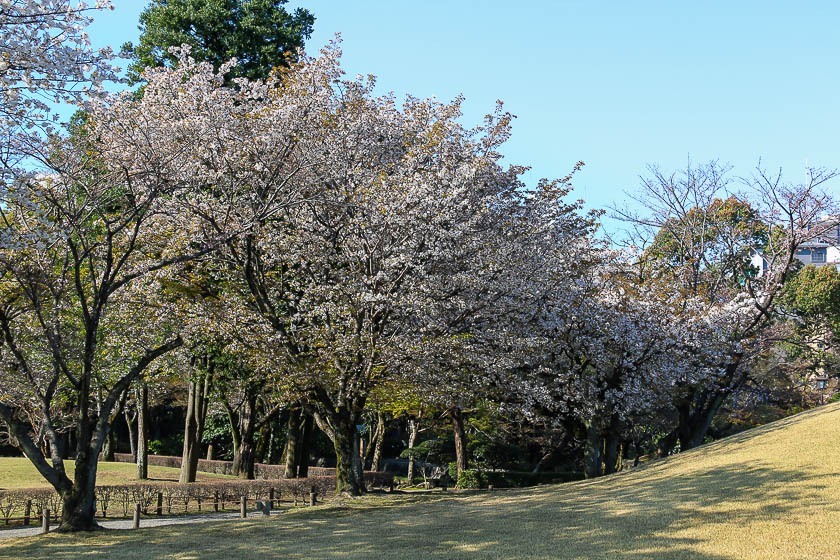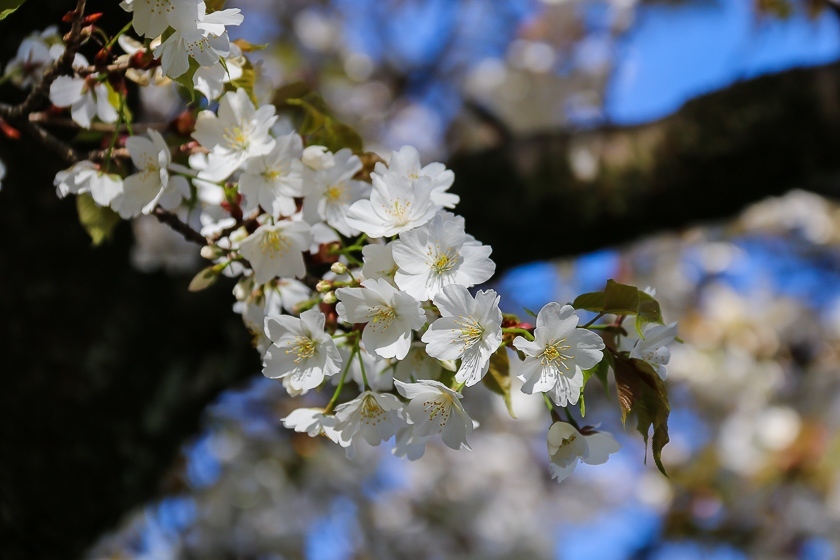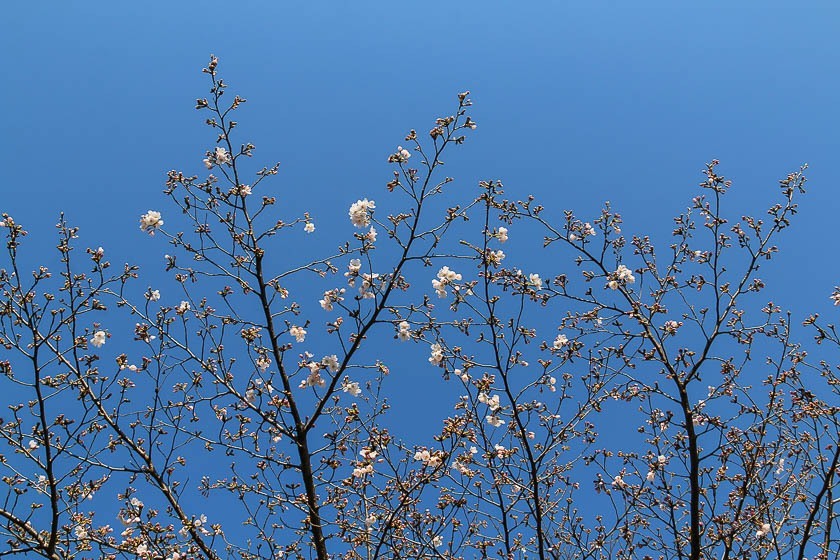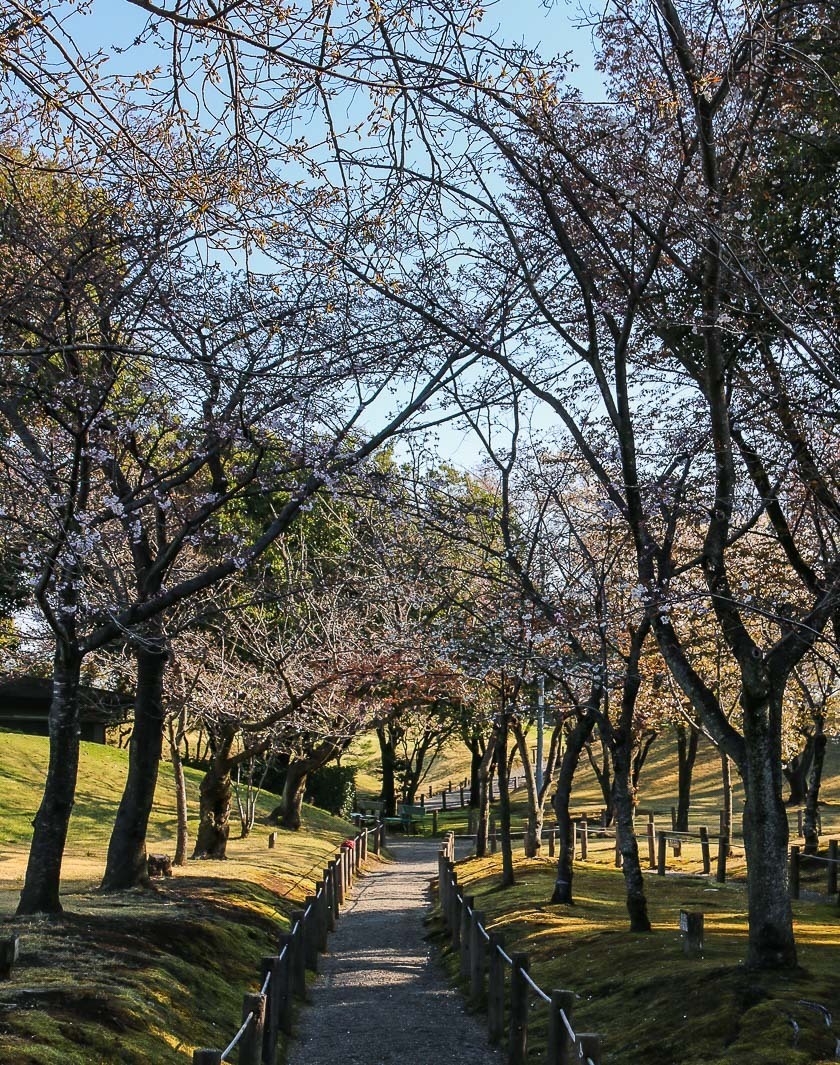 My last stop for today was Kumamoto Castle, a popular cherry blossom spot in the city. Today, hanami picnics are only allowed in the Ni-no-maru grounds. I found the trees in the castle grounds to be at varying levels of open-ness. The cherry trees in the inner grounds were just opening, while those on the eastern end of the castle grounds were almost at full bloom
The city was rocked by strong earthquakes a year ago in April 2016, but only the castle suffered major visible damage. The inner castle grounds are closed to the public indefinitely, but there is a walking route that allows visitors to view the main keep and the cherry trees. The main keep will be covered up from May 2017 to January 2019 for repair works and the city hopes to complete the works within three years. However, it will still be many more years before repair works in the entire castle grounds are completed.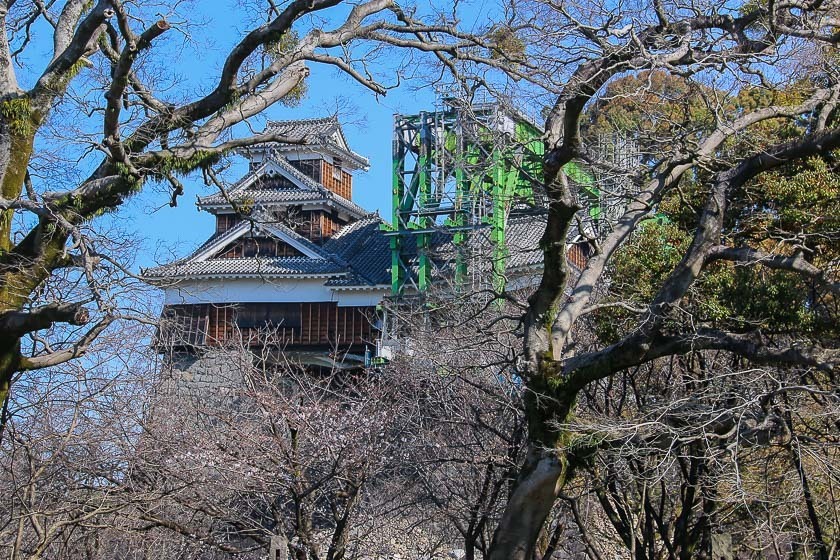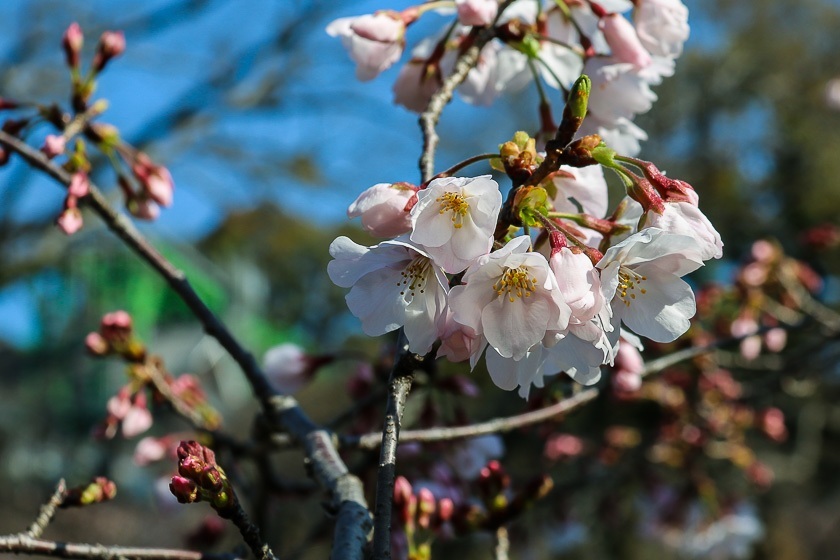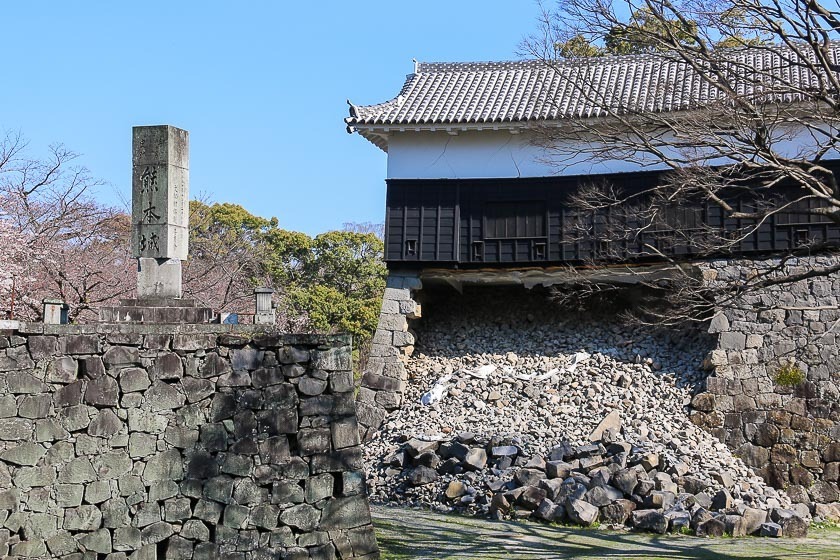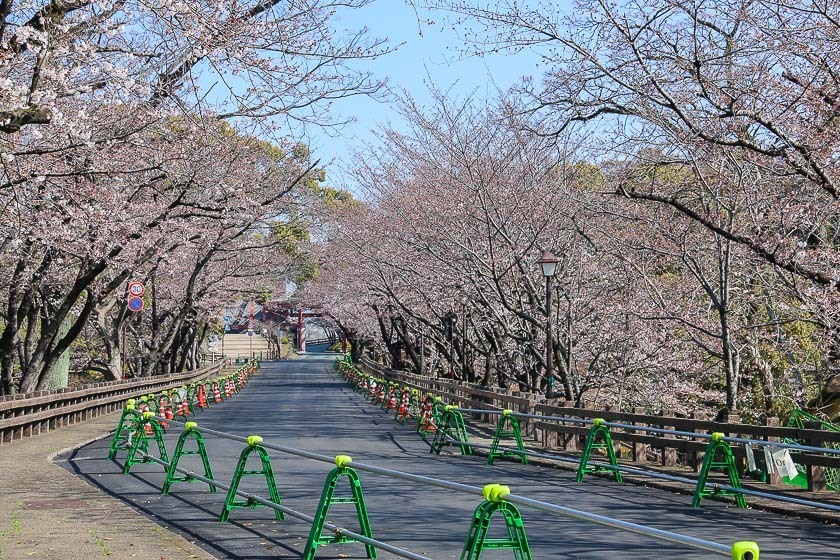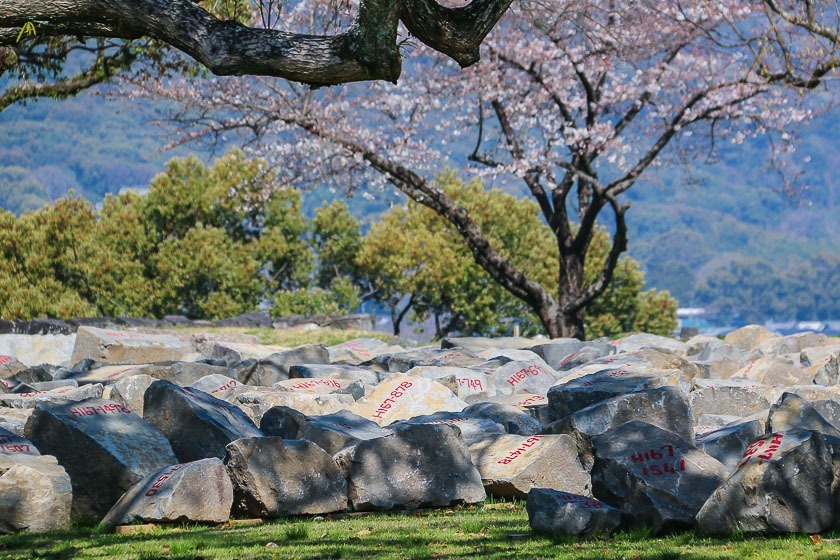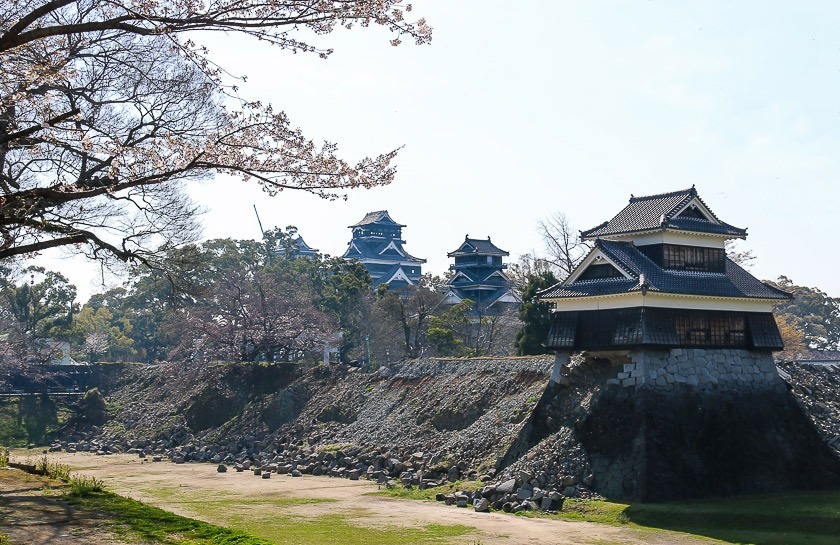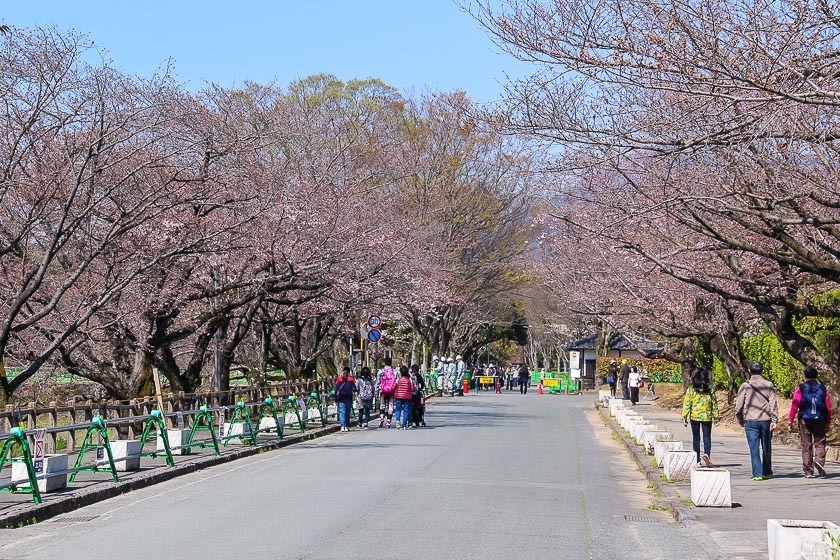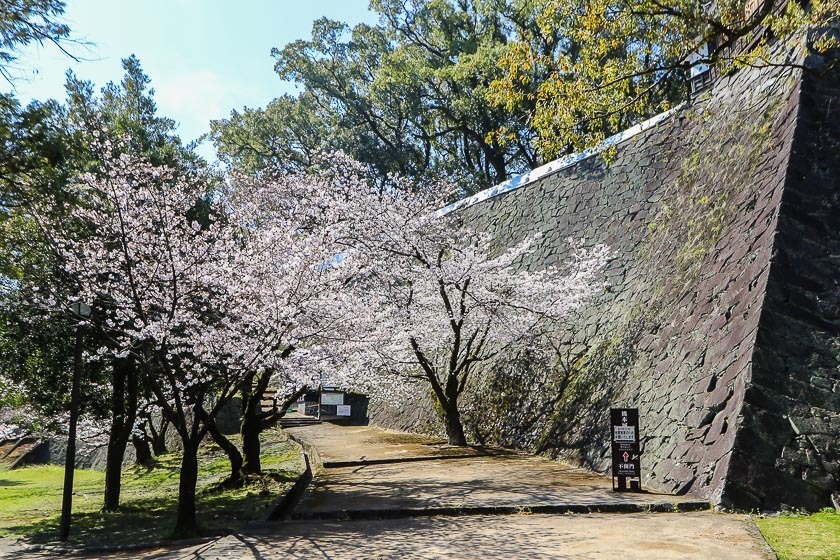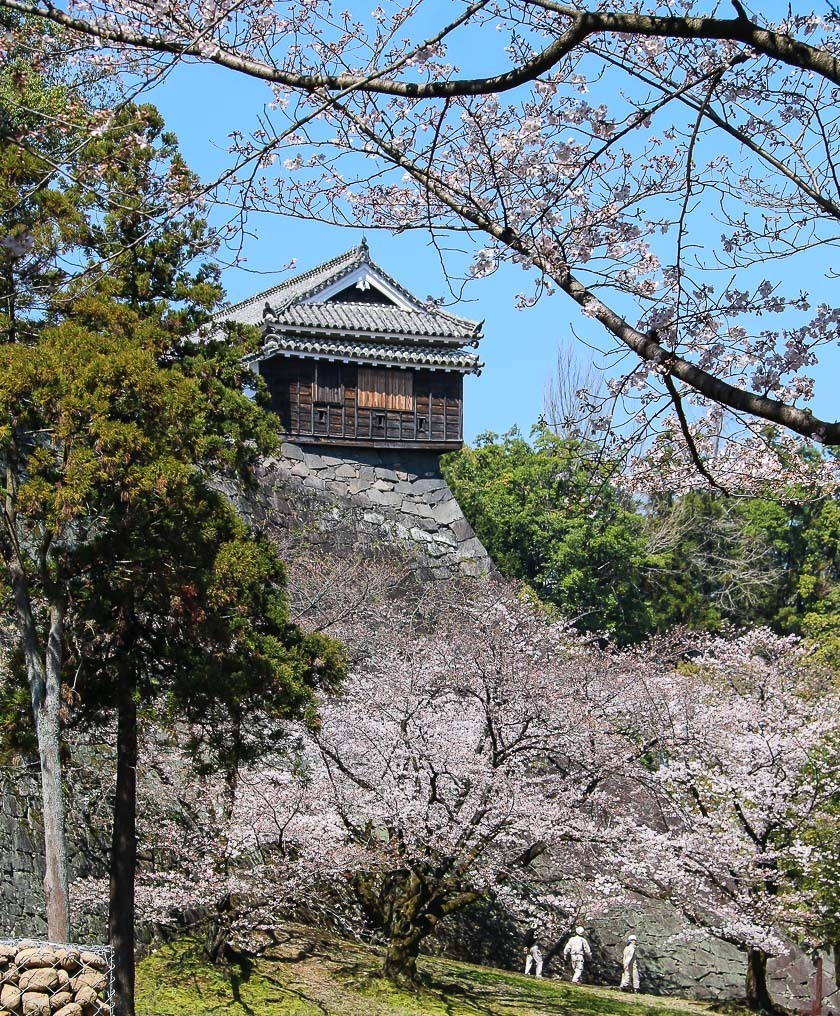 Questions? Ask in our forum.