Cherry Blossoms 2009: Kanazawa Report (4/13)
Cherry Blossom Report 2009
by japan-guide.com
This is the official japan-guide.com cherry blossom report for 2009. Please visit also our guide to cherry blossoms for more general information and forecasts.
2009/04/13 - Kanazawa Report

by francois
Kenrokuen Garden
April 13, 2009 - petals starting to fall
Kenrokuen Garden is a large garden in the middle of Kanazawa. It is regarded as one of the best examples of Japanese gardens. There are many types of cherry tree inside the garden, including Somei Yoshino, Yamazakura, Edo Higan and other cherry tree varieties.
The cherry trees inside Kenrokuen are at full bloom, and it is the ideal time for viewing them. Many gusts of winds take a flurry of petals with them, referred to as hanafubuki in Japanese. The crowds were quite dense today.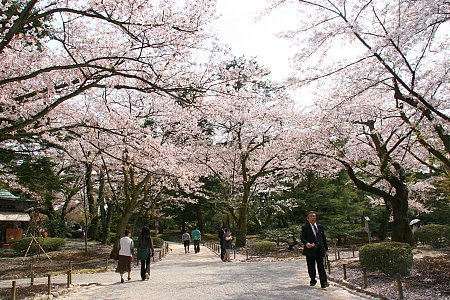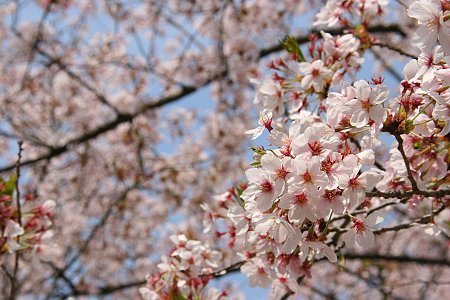 ---
Utatsuyama Park
April 13, 2009 - full bloom
Utatsuyama Park is a large park located east of the Higashi Chaya District, stretching across the Utatsu Mountain. There are about 500 cherry trees spread out across the park.
The cherry trees at Utatsuyama Park are presently at full bloom. Today there was a moderate number of cherry blossom viewing parties (hanami) being held around the mountain. Because the trees are spread out and the park is quite big, the area was not very crowded despite a significant amount of visitors.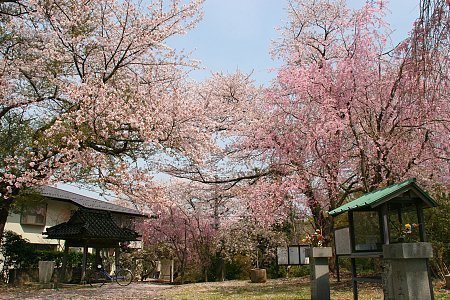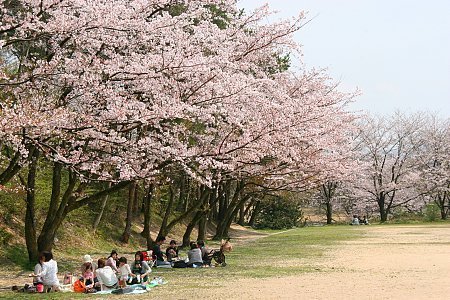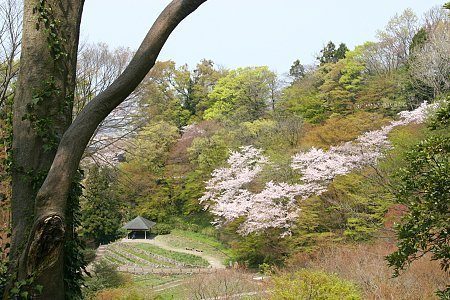 Questions? Ask in our forum.