Aizu: Approaching Full Bloom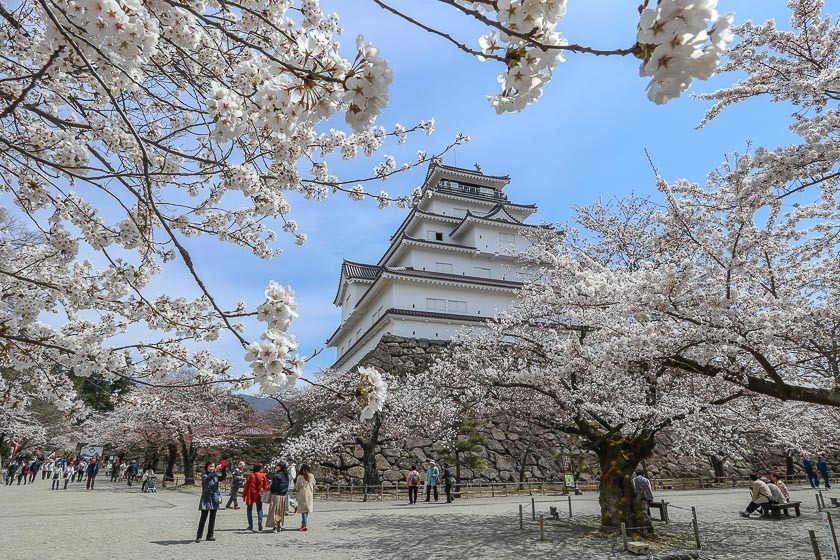 The cherry blossom front line has moved towards the north, and this week, we are checking out the cherry blossoms in cities at higher elevations like the Fuji Five Lakes area as well as in the Tohoku Region. Compared to the early sakura season just about two weeks ago, the pace has seemed to slow down a little while we wait for the blossoms to open further north. Joe visited the impressive Miharu Takizakura in Fukushima Prefecture yesterday and reported that it is at full bloom.
Today I headed to Tsuruga Castle (Tsurugajo) in Aizu Wakamatsu, also in Fukushima Prefecture. The castle maintains its unique red tiles which stand out compared to the other castles in Japan.
There are approximately 1000 cherry trees on the castle grounds and today I found the blossoms to be at a range from opening to almost at full bloom. Many of the flowers will require at least another two to three days before reaching their best viewing. Rain is forecast for this coming weekend but it should not affect the longevity of the viewing period too much and I expect the best viewing period to continue through into next week. From now till May 6, the castle grounds will be illuminated from sunset till 21:30.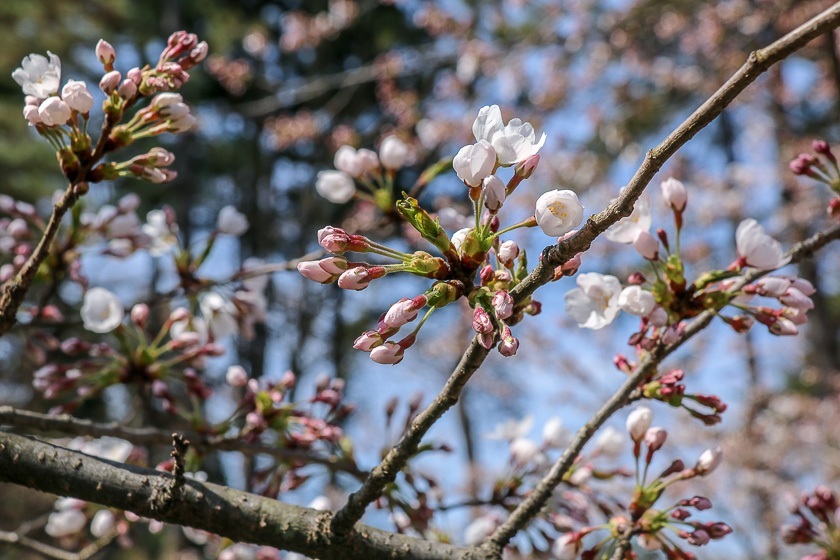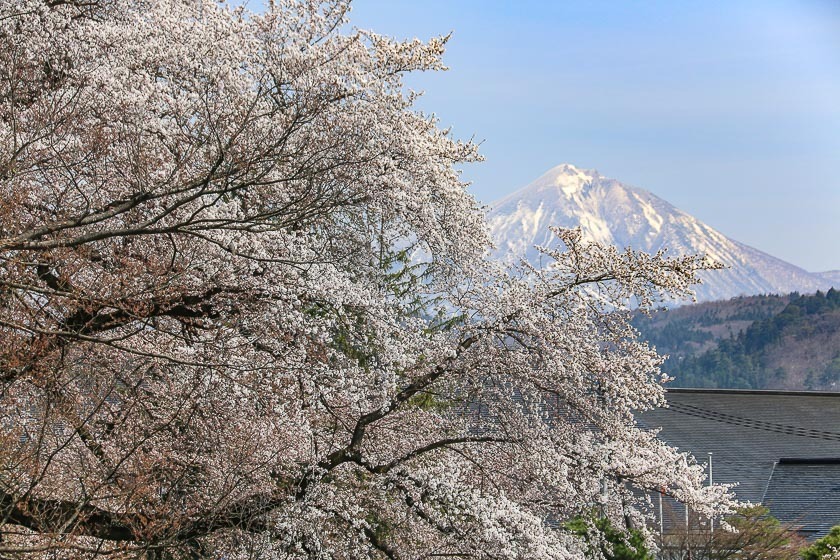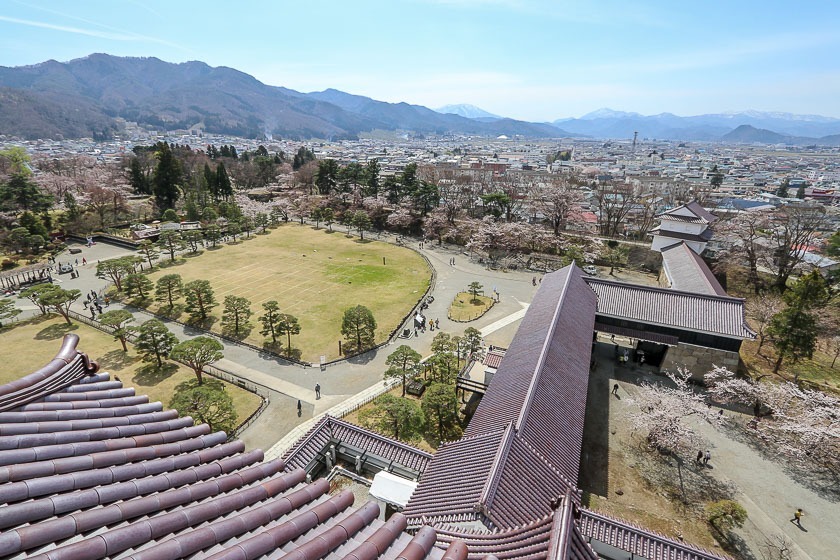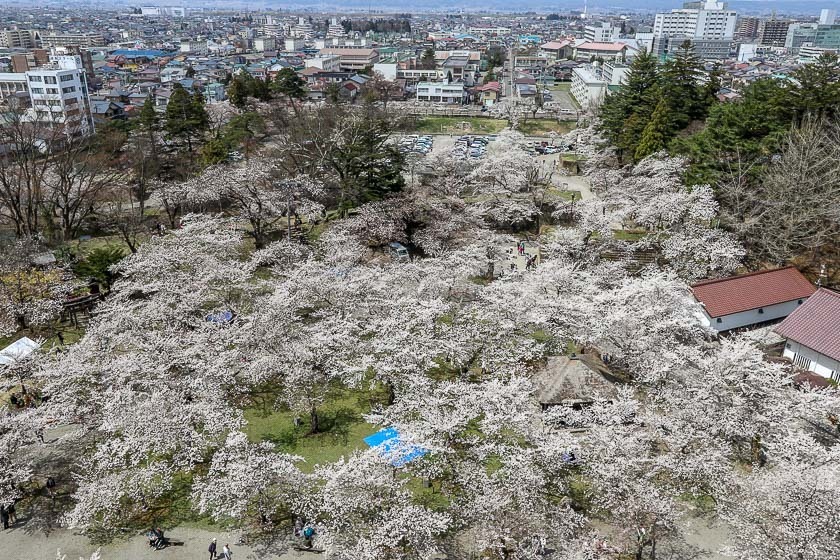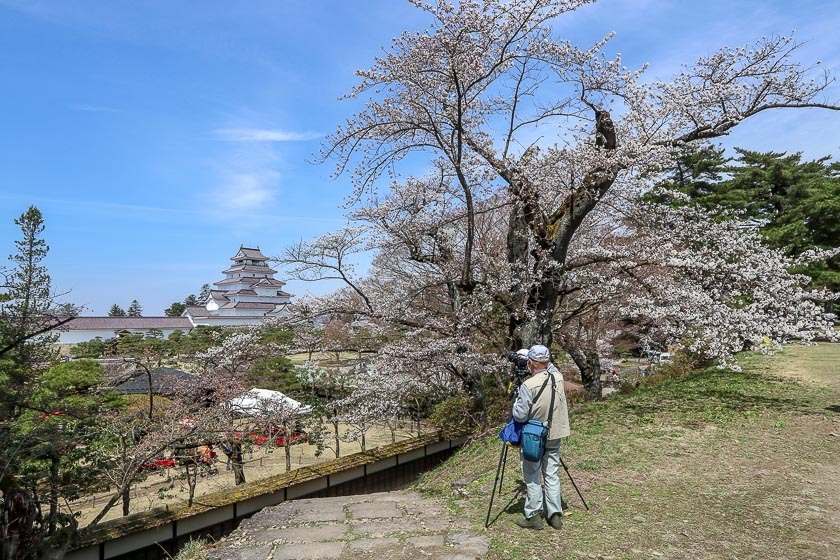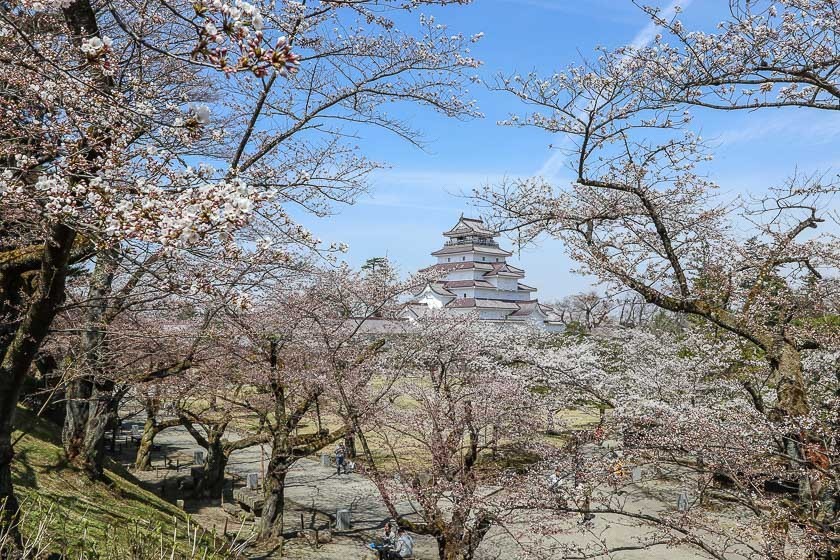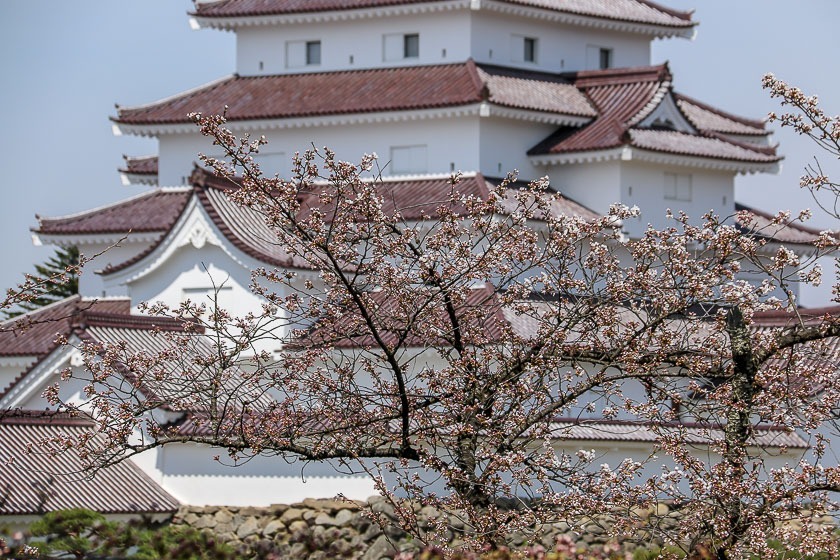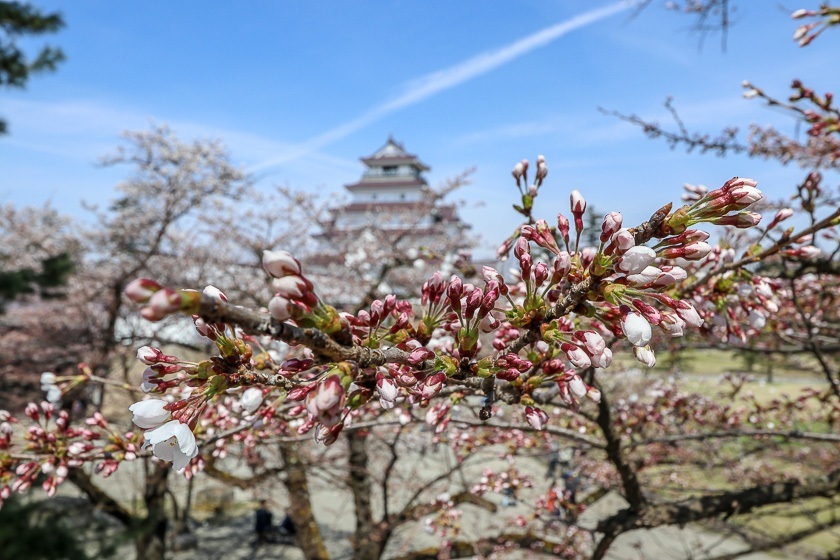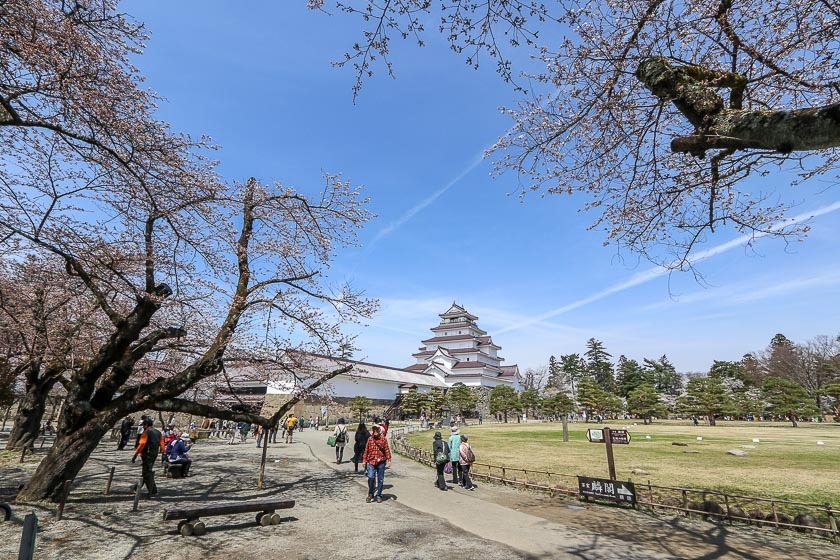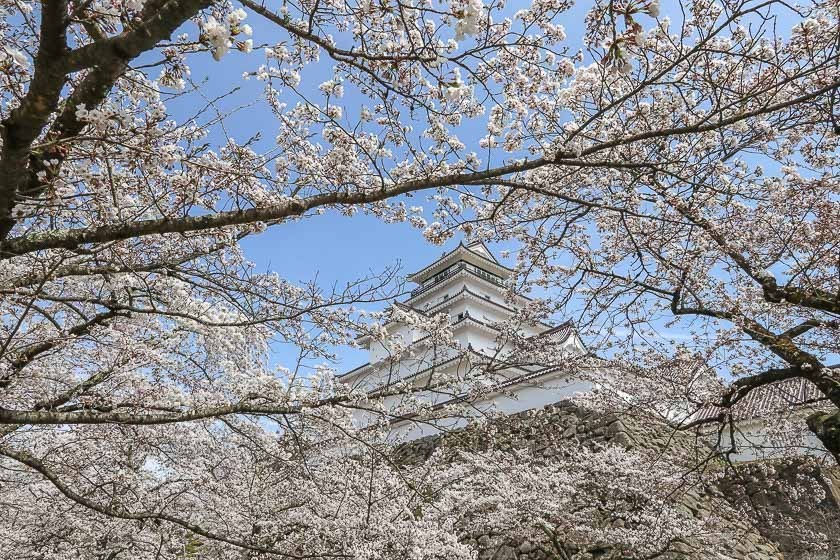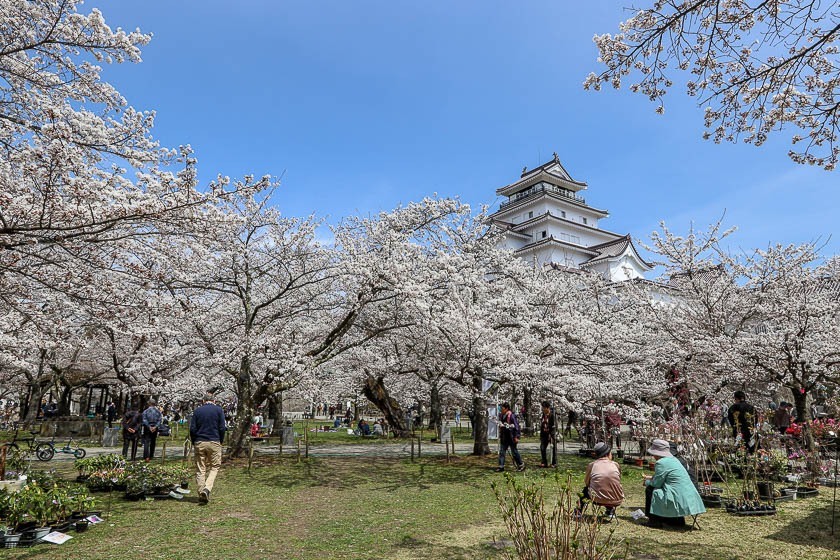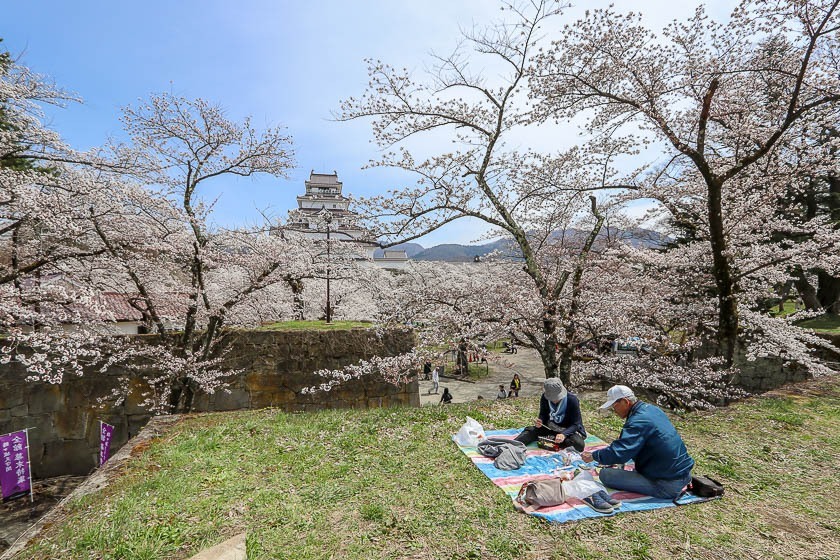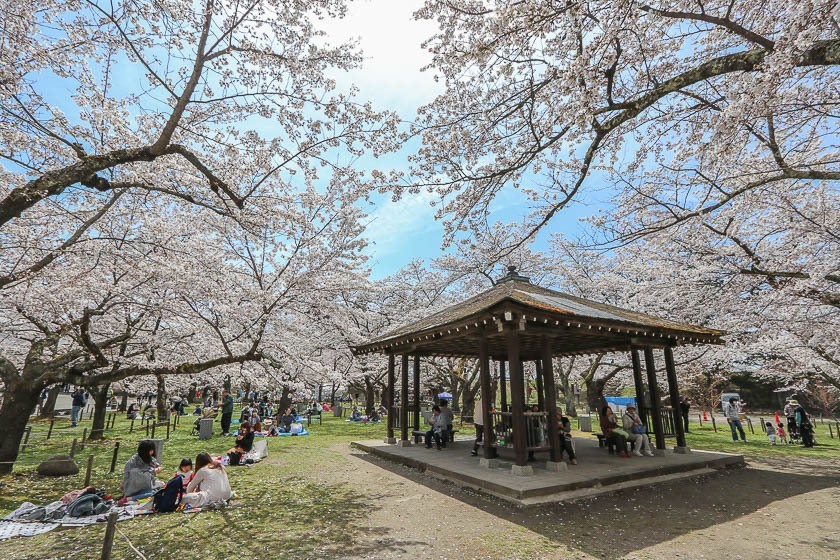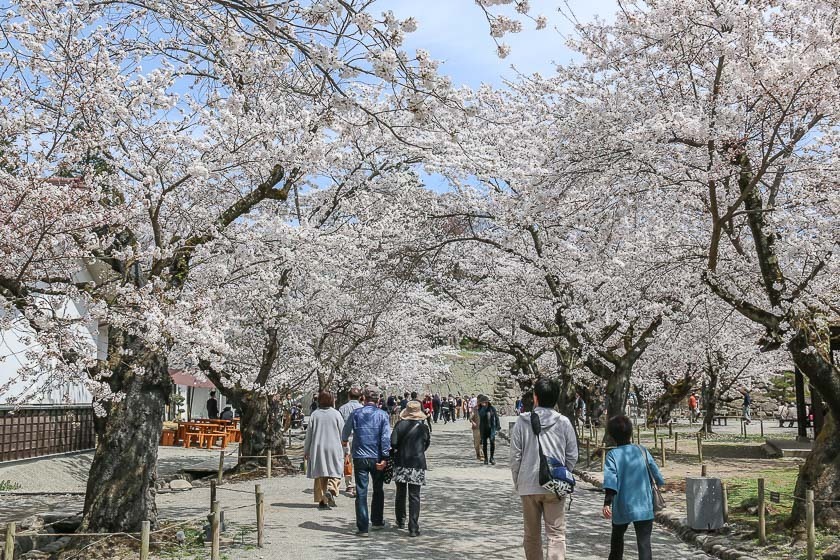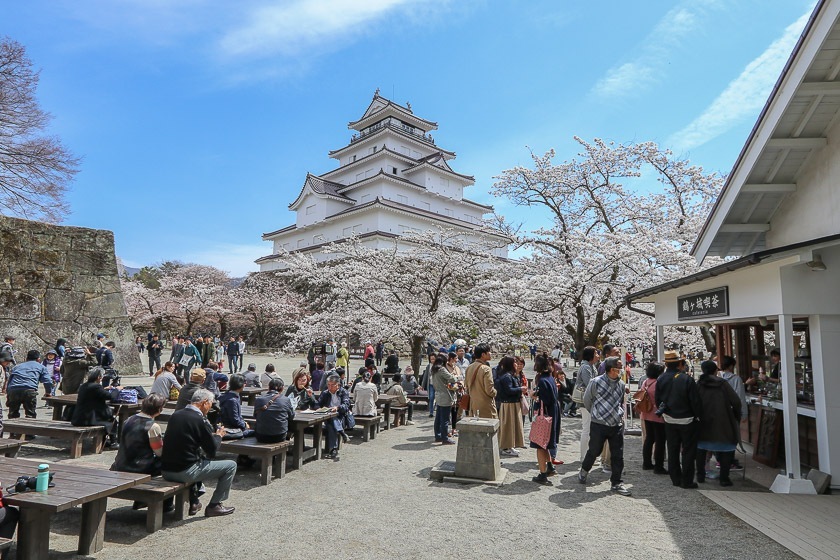 Questions? Ask in our forum.