Cherry Blossoms 2010: Hiroshima Report (4/2)
Cherry Blossom Report 2010
by japan-guide.com
This is the official japan-guide.com cherry blossom report for 2010. Please visit also our guide to cherry blossoms for more general information about cherry blossoms and this year's forecasts and our schedule of upcoming reports.
2010/04/02 - Hiroshima Report
by schauwecker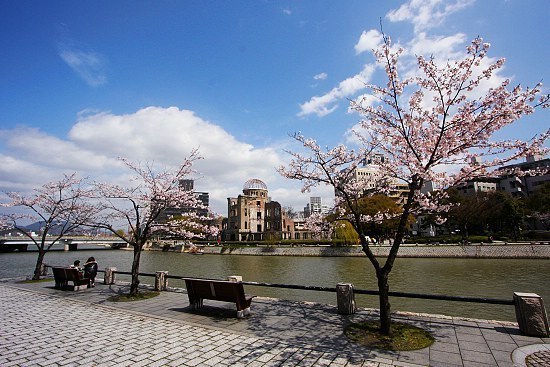 On this year's only cherry blossom report to Hiroshima I was able to confirm that like many other major places on Honshu, the city has entered the best viewing period of this year's cherry blossom season. Trees in Hiroshima were generally around 70 percent open and already a great pleasure to look at.
The weather forecast for Saturday is very good and will likely make trees progress further towards and perhaps into full bloom tomorrow. Afterwards, the cherry trees should remain beautiful for most of next week unless strong winds or strong rain takes the blossoms down prematurely.
Hiroshima Peace Park
April 2, 2010 - approaching full bloom (50-80%)
Only a small additional dose of warmth and sunshine is needed by the cherry trees in Hiroshima Peace Park to reach full bloom. The most attractive area for cherry blossom viewing is located along the riverside walking trails where quite a few people were enjoying picnics under the trees or reserving spots for drinking parties in the evening.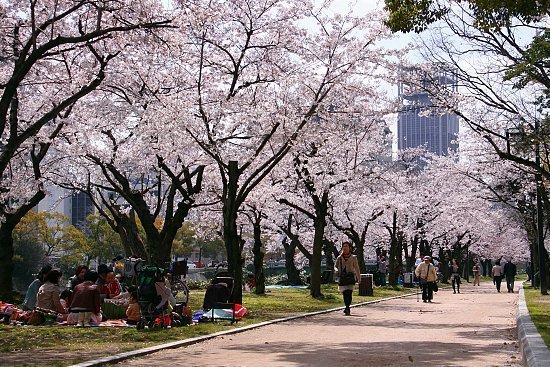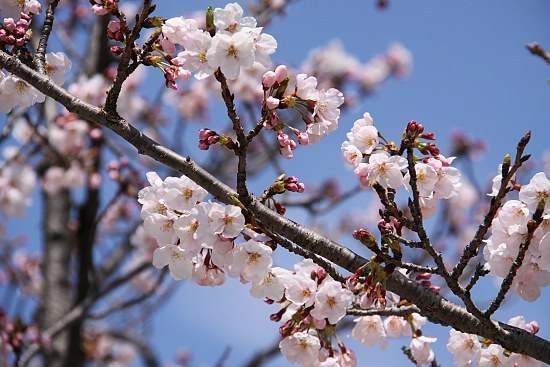 Hiroshima Castle
April 2, 2010 - approaching full bloom (50-80%)
Roughly 500 cherry trees are planted on the spacious grounds of Hiroshima Castle, especially around the castle tower, creating some attractive hanami picnic spots and shutter chances. Although beautifully wooden on the outside, the castle tower is a concrete reconstruction from the 1950s and houses a good, fully bilingual museum about Hiroshima's history. Cherry blossoms were about 70 percent open.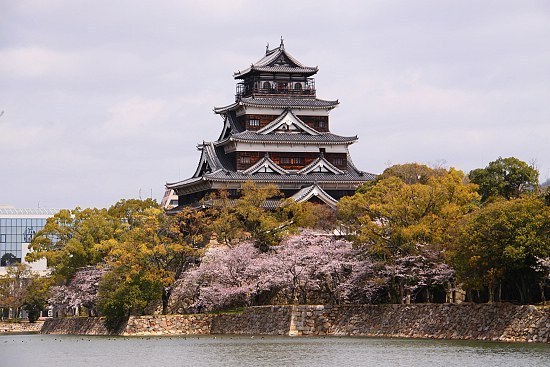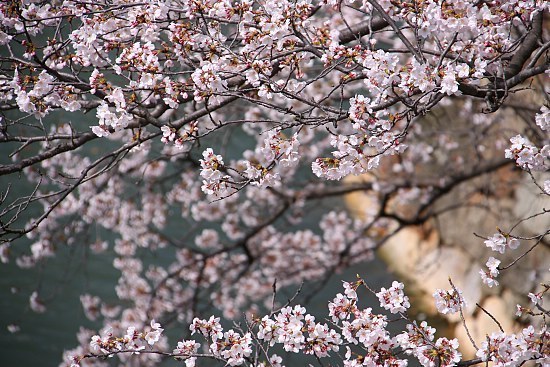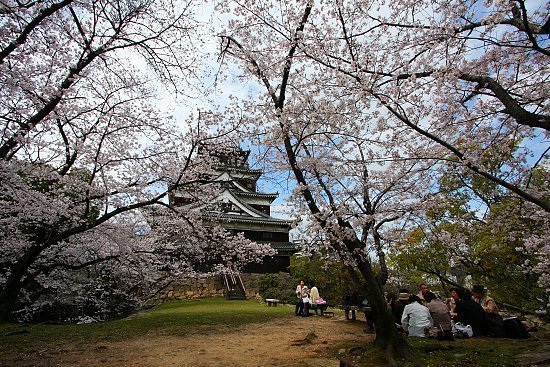 Shukkeien Garden
April 2, 2010 - approaching full bloom (50-80%)
Cherry trees in Shukkeien, a traditional Japanese landscape garden were also approaching full bloom, although some trees around the garden's pond were a little bit behind the city wide pace and have only just passed the 50 percent mark. In addition to cherry blossoms, the garden also features some flashy peach blossoms and is a popular spot for wedding photos.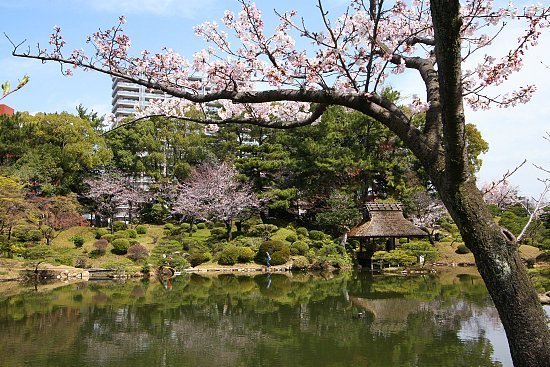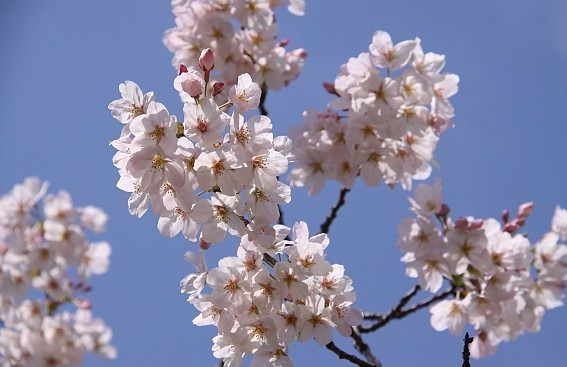 Hijiyama Park
April 2, 2010 - approaching full bloom (50-80%)
Hijiyama Park is a hilltop park with several small pockets of cherry trees and is popular among the locals for hanami parties. The interesting Museum of Contemporary Art is also located there. Like elsewhere in the city, the trees in Hijiyama Park were about to reach full bloom.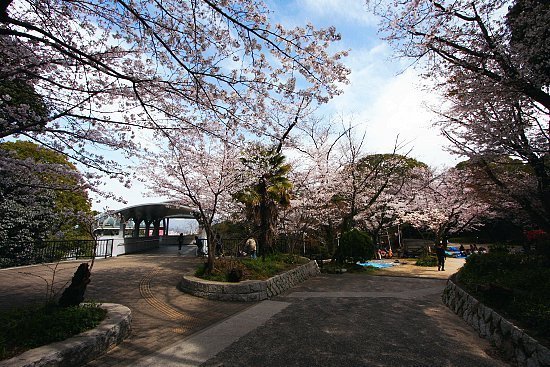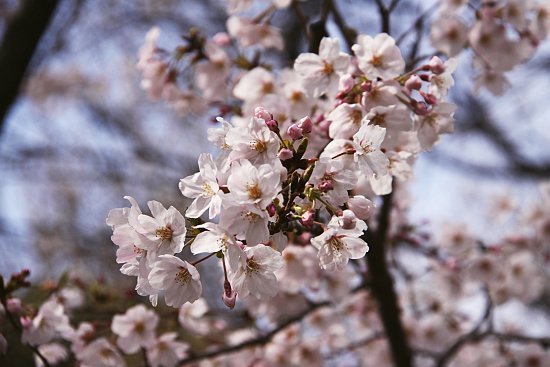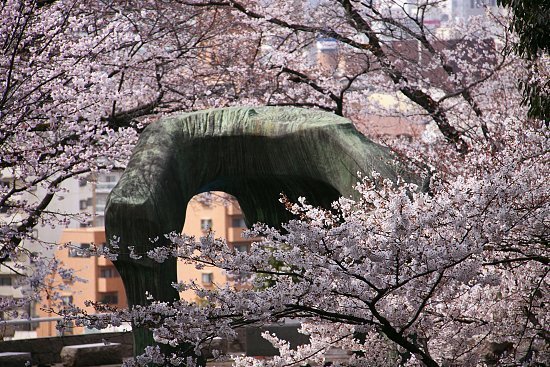 Questions? Ask in our forum.