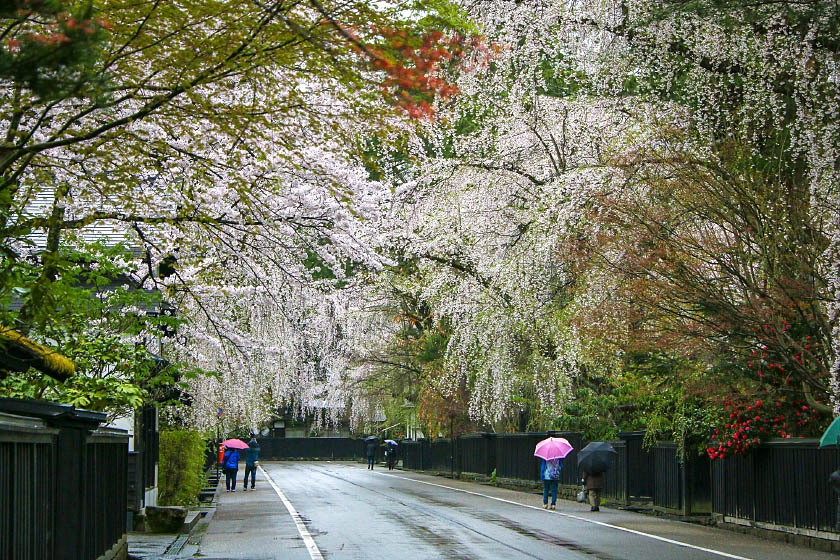 This year's cherry blossom season is in full swing in the north half of the Tohoku Region this week, where sakura (cherry blossom) hot spots like Kitakami and Hirosaki, which I reported at full bloom yesterday, are now at their best viewing.
Today I continued my reporting in Tohoku and headed to one of Japan's most unique sakura spots: the town of Kakunodate in Akita Prefecture. In the Edo Period Kakunodate was a thriving castle town and home to about 80 samurai families who mostly resided in one district which remains remarkably well-preserved as it was in the 1600s.
Planted amongst the handsome samurai residences today stand dozens of tall weeping cherry trees whose distinctive pink blossoms create a dramatic canopy that contrasts the dark wood of the old buildings here in late April. In addition to samurai district, the nearby Hinokai River is also home to a huge number of cherry trees which line a long stretch of the river, making this place a hugely popular and worthwhile spot to enjoy Tohoku's sakura.
Today, I'm happy to report that the blossoms all over Kakunodate were at full bloom and looking stunning, despite some rainy weather. If the weather continues to be mild, the blossoms here should remain at the best viewing state through much of next week.
My first stop today was to the old samurai district at the heart of town. The quiet, dark, understated streets were alive with pink blossoms of the shidarezakura weeping cherry trees at full bloom today. As the weather forecast still seems relatively mild for the next few days, I expect the blossoms should remain attractive here through mid next week (barring any unforeseen strong wind or rain).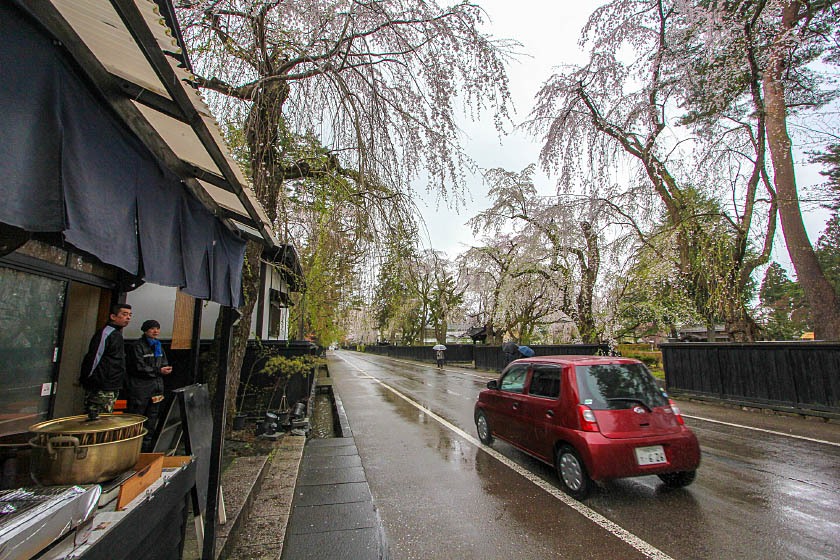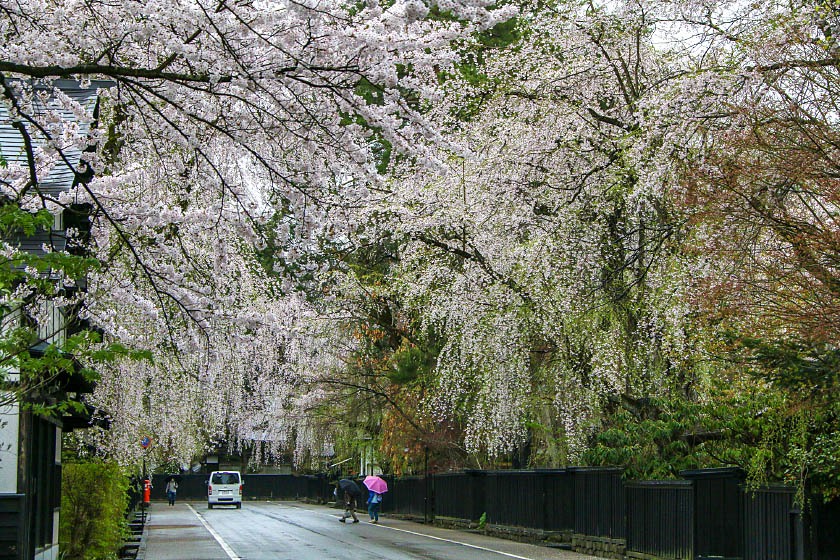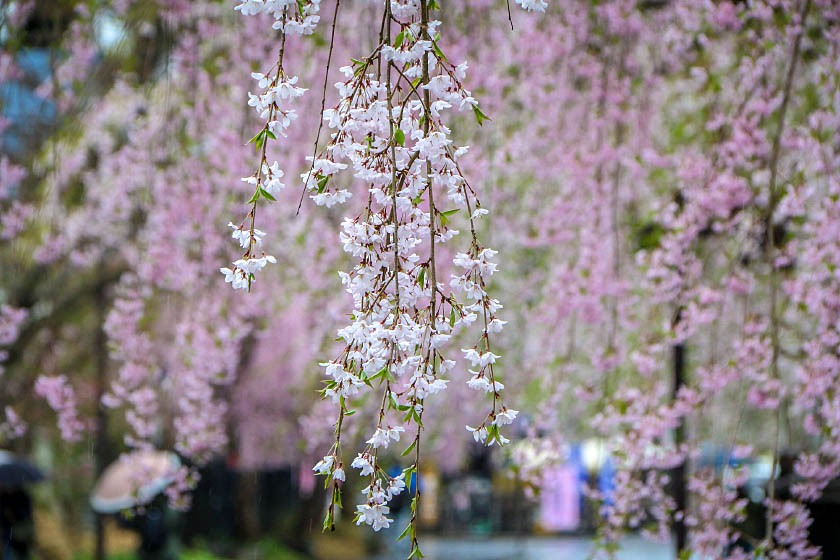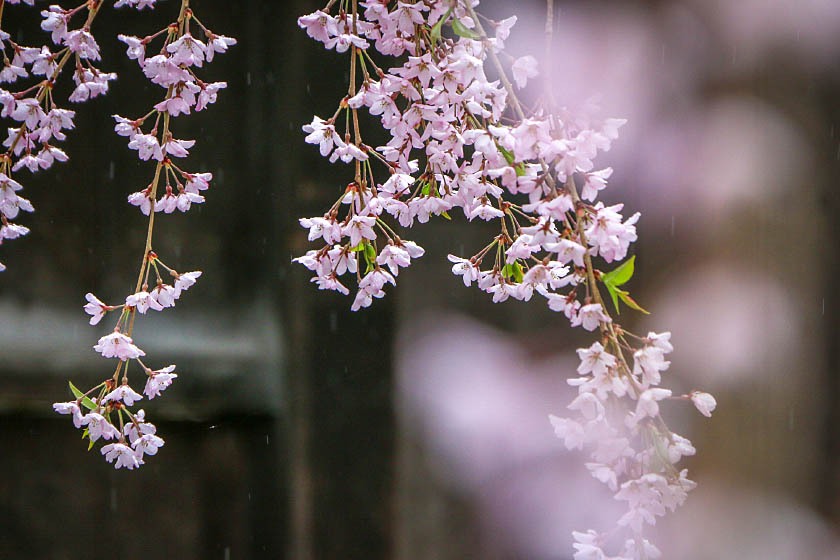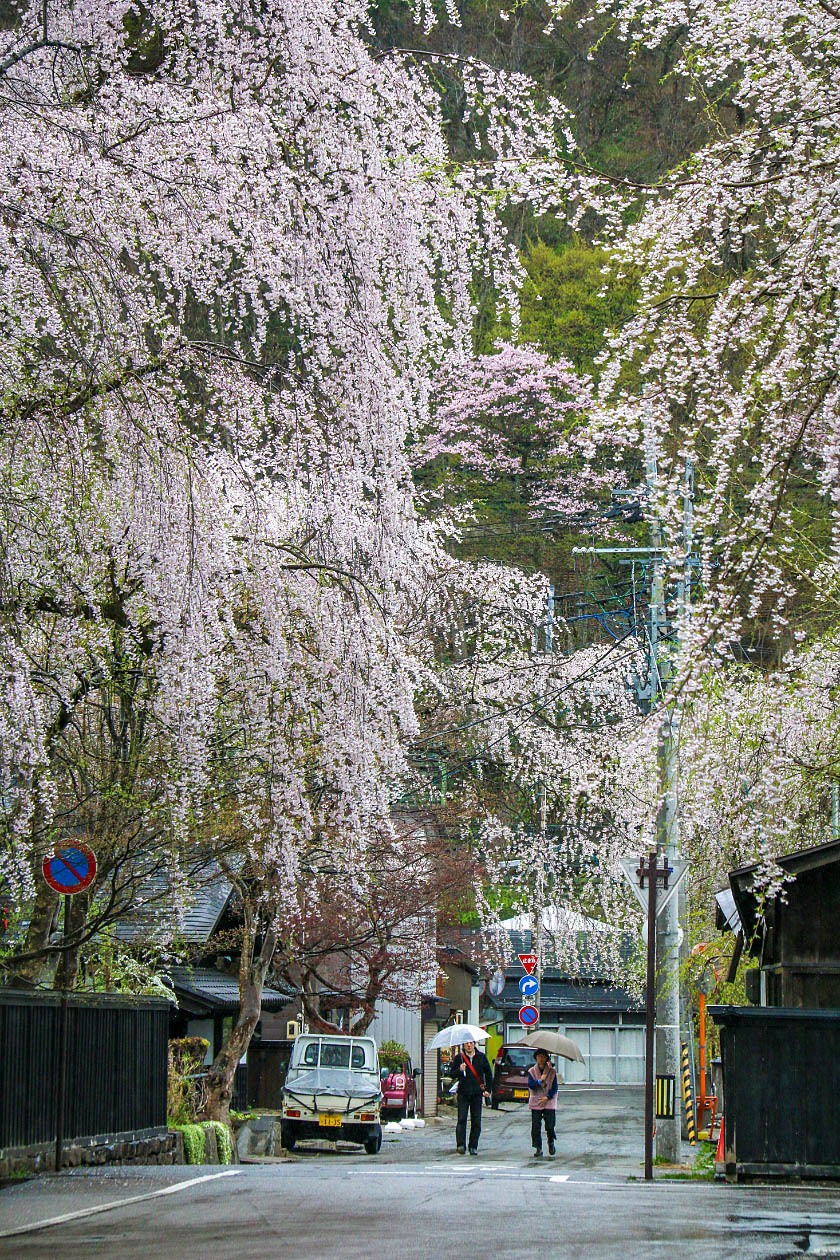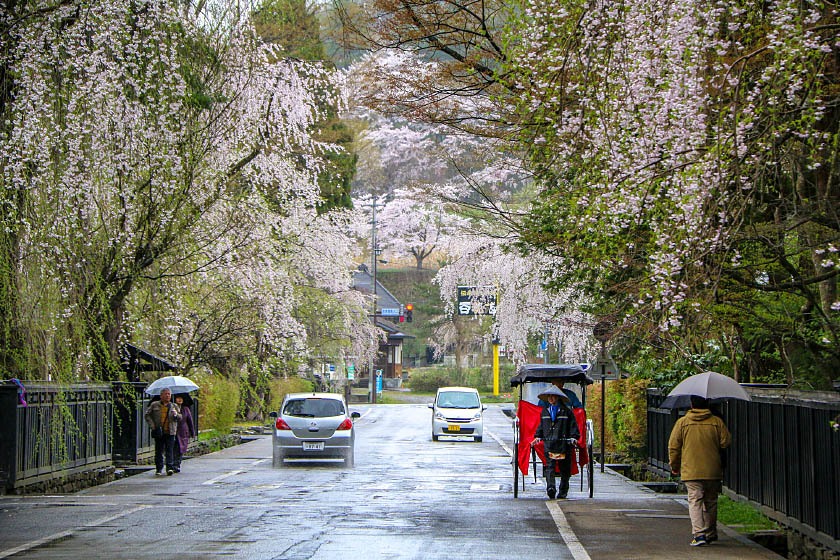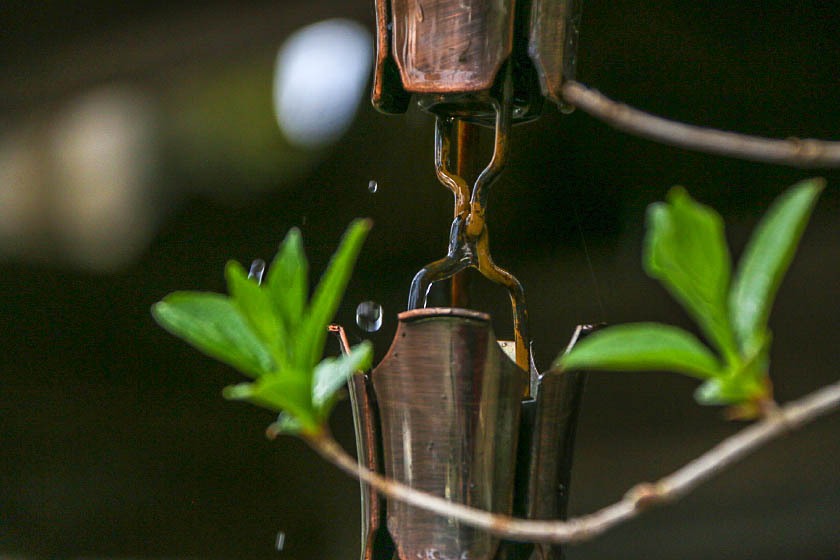 After exploring the streets of the samurai district, I made my way next to the Hinokinai River and walked along the riverside taking in the hundreds of Somei Yoshino cherry trees. Usually the trees here tend to bloom a couple days earlier than the weeping sakura in the samurai district, but today they appeared to be just as advanced and definitely at full bloom. I expect the trees here as well to remain nice through mid next week if the weather remains calm.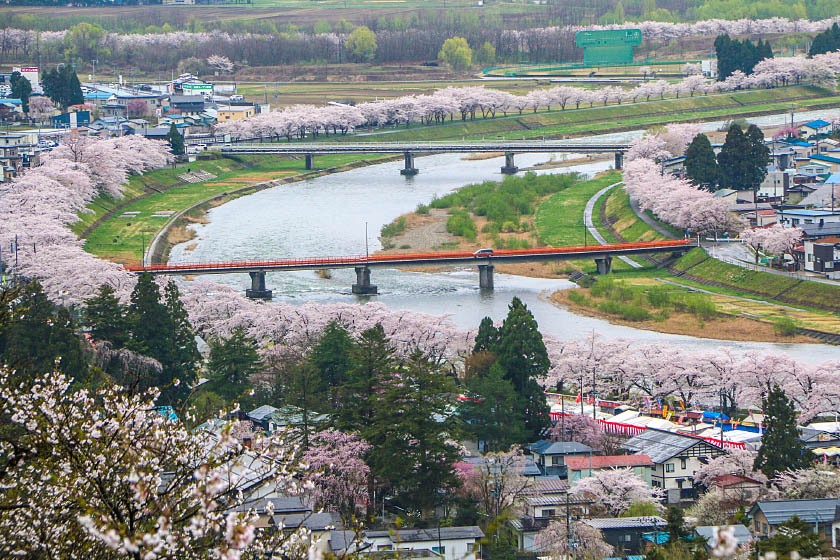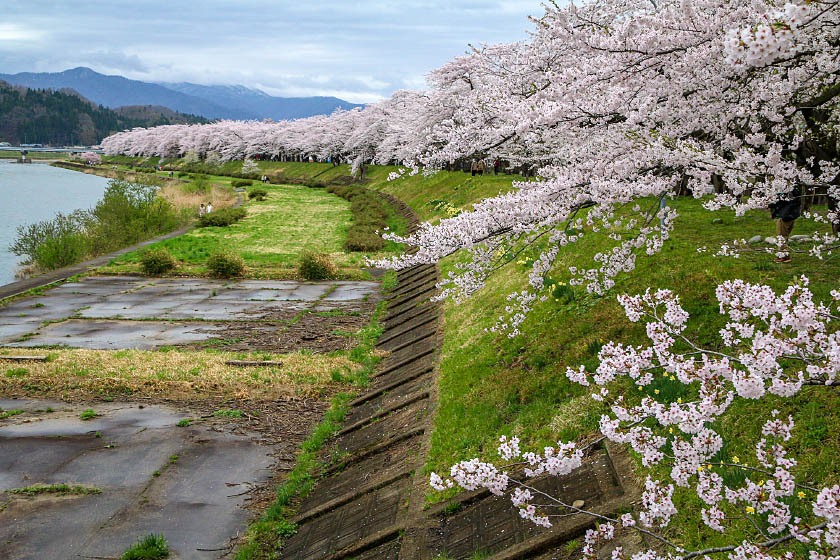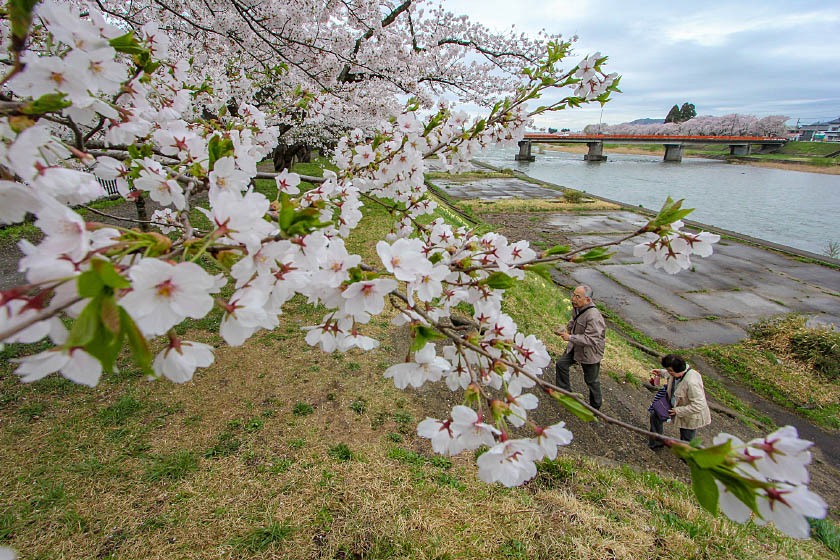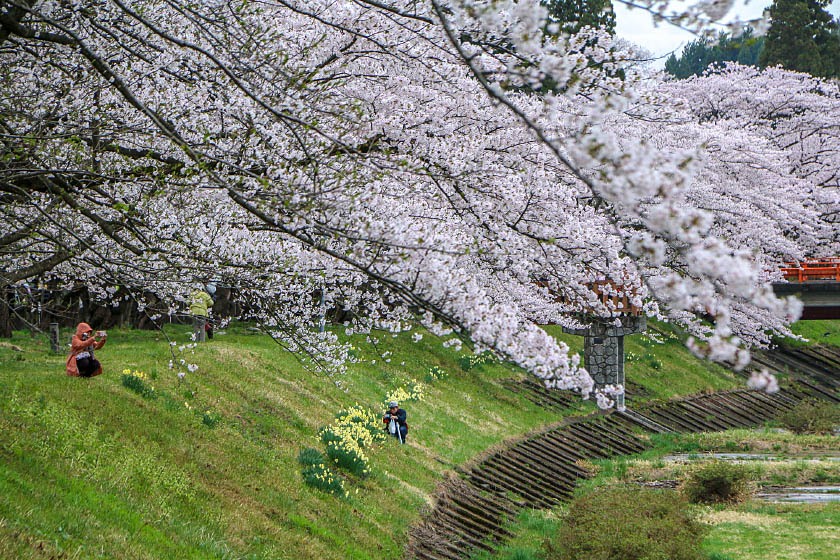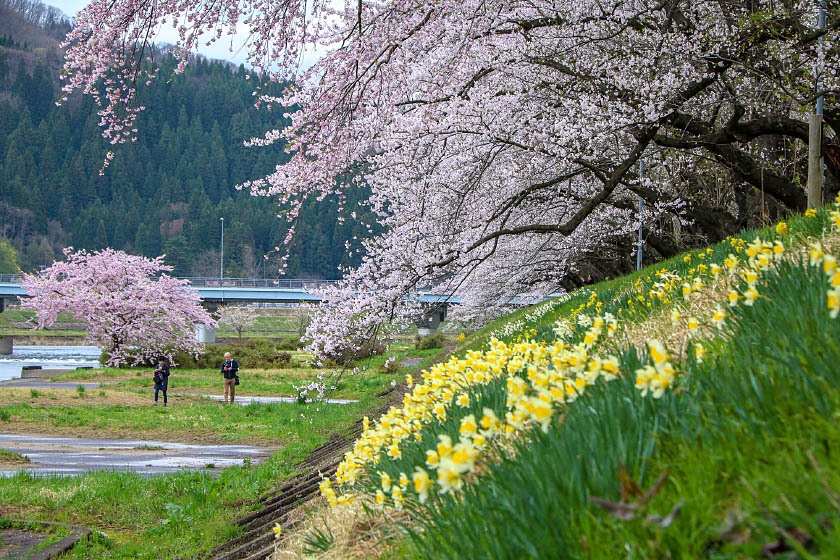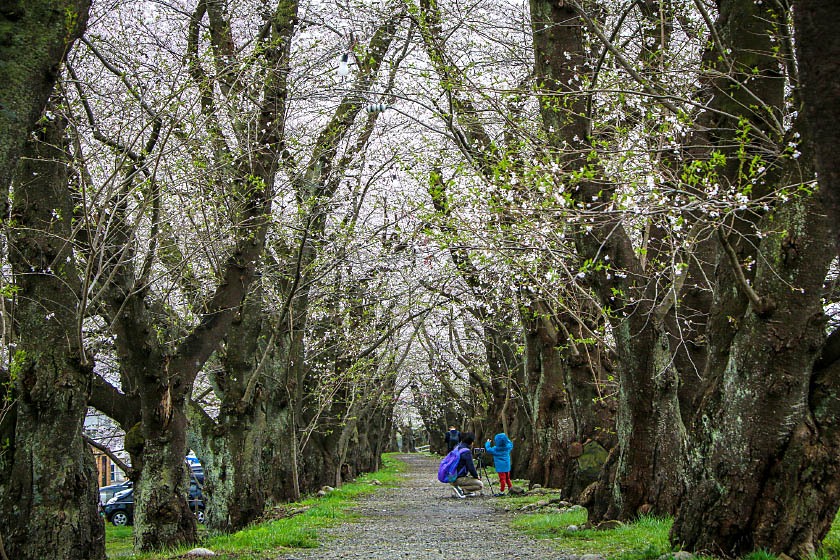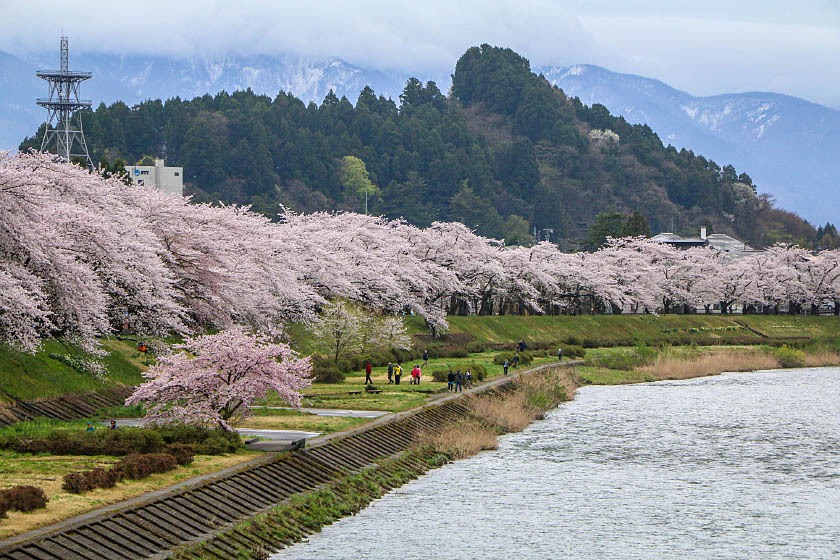 Questions? Ask in our forum.