Cherry Blossoms 2014: Kyoto Report (4/11)
Cherry Blossom Report 2014
Official cherry blossom reports by japan-guide.com
2014 Cherry Blossom Forecast - Schedule of upcoming reports - Popular cherry blossom spots
How to do hanami? - Cherry tree varieties - Post your own report
2014/04/11 - Kyoto Report
by sean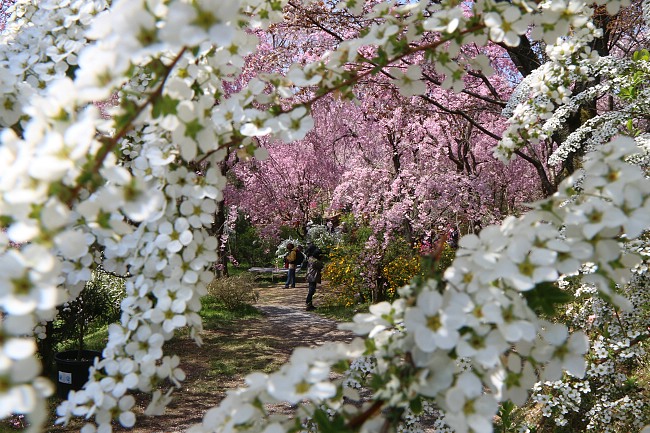 Haradani-en Garden
It has been nine days since the cherry blossom season peaked in Kyoto. Today, I visited the popular city again to report on some locations with later blooming varieties of the sakura, and I hope this would make a good reference for visitors arriving around this time.
Ninnaji Temple
April 11, 2014 - approaching full bloom (50-80%) (Omuro Cherry Blossoms)
Situated in the northwestern part of central Kyoto, Ninnaji Temple is one of the many locations in the ancient capital that is designated as a Unesco World Heritage Site. Of interest here is the Goten, a residence built in the style of an Imperial Palace; the temple used to be served by head priests of relation to the imperial family.
Ninnaji is also famous for its grove of late-blooming, locally-cultivated Omuro Cherry Trees. Today, I found the Omuro Cherries soon to be at their best. Peak views should arrive before dusk falls, and remain for five days or so with co-operative weather.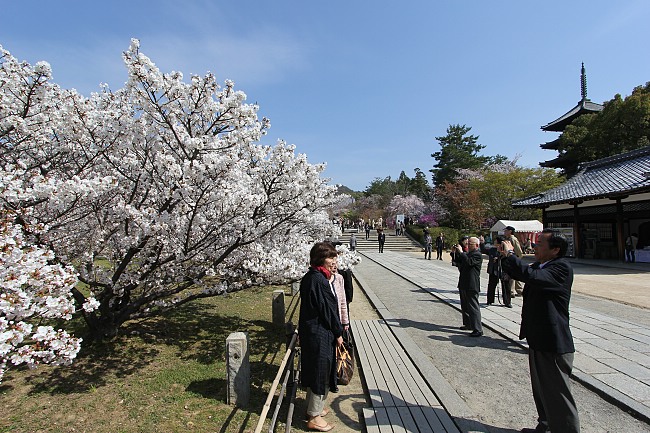 Ninnaji Temple's Omuro Cherry Tree grove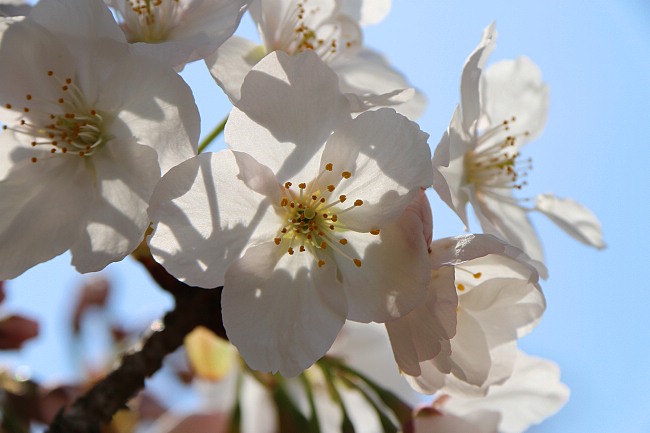 Omuro Cherries
Close enough?
Haradani-en
April 11, 2014 - full bloom (Yaebeni weeping cherry trees)
About two kilometers north of Ninnaji is Haradani-en, my favorite spot for hanami (cherry blossom viewing) in Kyoto. The garden is somewhat out of the way (I took a taxi from Ninnaji) and it is one of the pricier locations to visit at 1200 yen, but it is worth every penny spent.
Today, the garden had a myriad of flowers in bloom, creating a vivid painting of oil on my virtual canvas. From above, the Yaebeni weeping cherries in full bloom carried out an all-out assault on my optical sensualities. "It's pretty from every angle!" was one of the many praises lavished by fellow visitors who were obviously as impressed as I was. When little children stop running around and pause to appreciate the flowers for more than 18 seconds, you know you've got a gem of a place.
Outstanding views can be expected at Haradani-en lasting a couple of days beyond the coming weekend.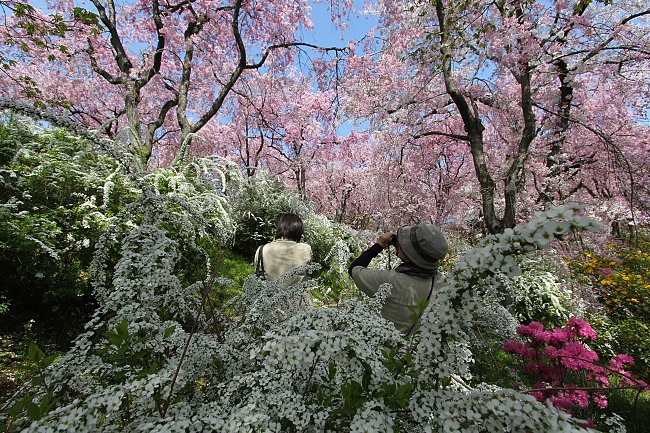 Haradani-en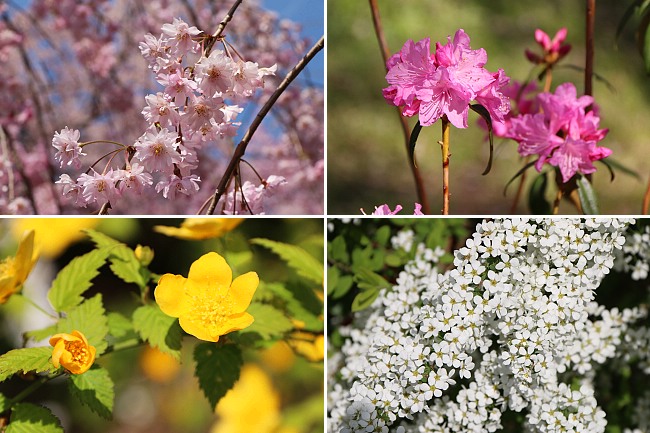 Main cast of today's spectacle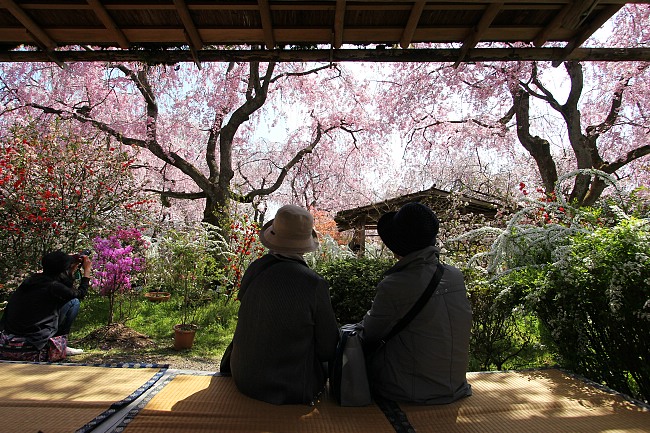 Many places to relax and enjoy the scenery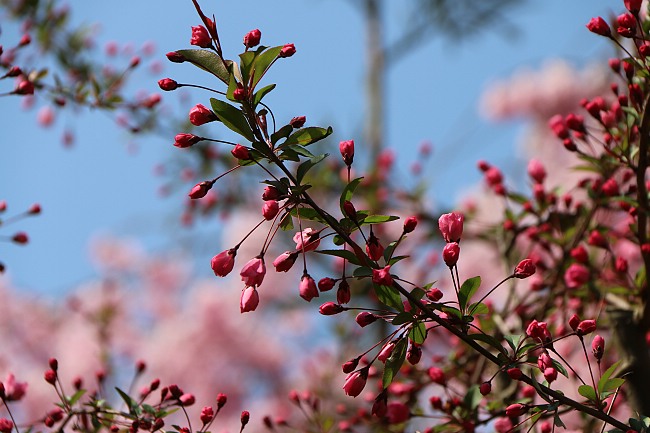 Another color added on the palette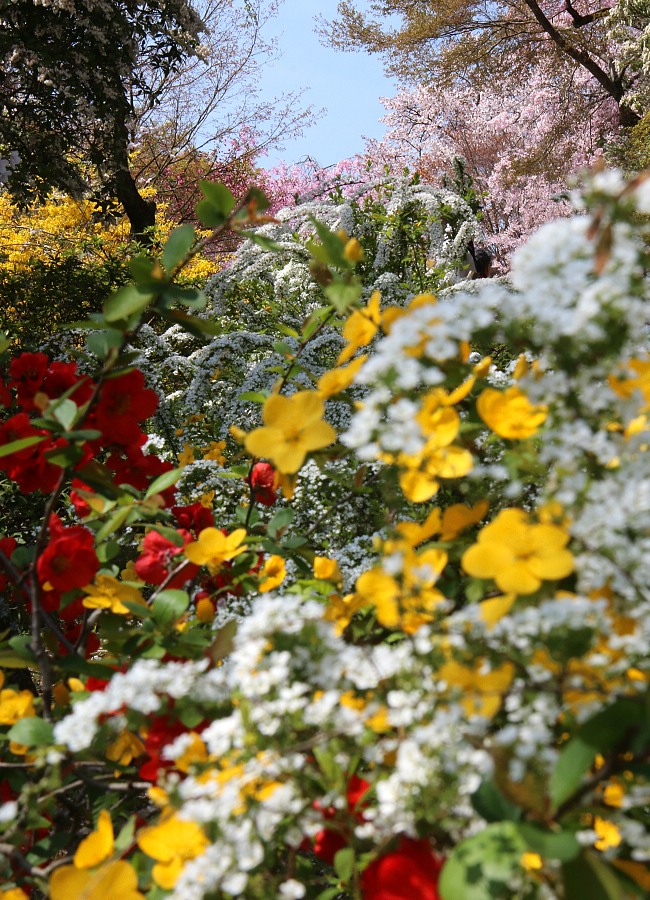 Like a painting
Philosopher's Path
April 11, 2014 - beyond peak
Over at the Philosopher's Path, the season is close to its end as the last petals of the Somei Yoshino cherry trees fall. There were some late-blossoming varieties of sakura in bloom, but overall I can't recommend this as the destination for your coming weekend's hanami outing.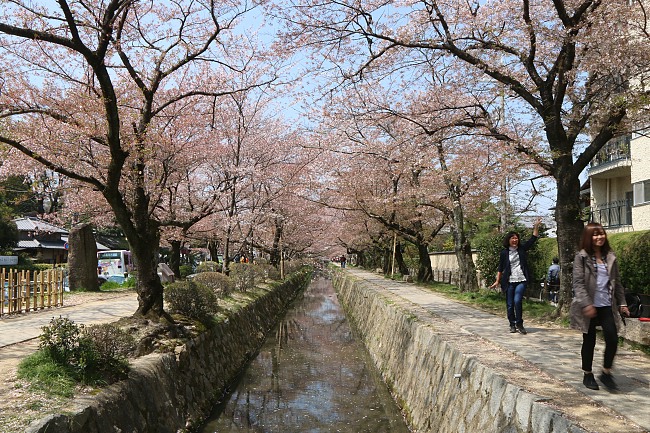 Philosopher's Path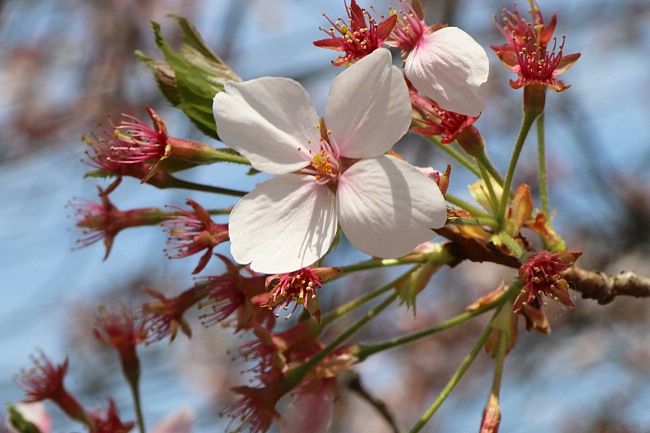 One of the last survivors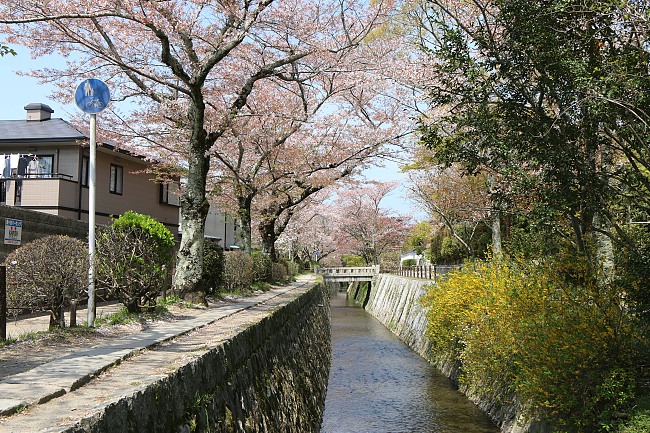 Still somewhat nice without cherry blossoms
Heian Shrine
April 11, 2014 - petals starting to fall (Yaebeni weeping cherry trees)
My final stop for the day was Heian Shrine, whose garden is famous for its Yaebeni weeping cherry trees. Today, I found the colors on the cherry trees to be not as saturated as they were in my last visit three days ago. Nevertheless, the views were still good and should remain so until the weekend is over at least.
With that, I sign-off from the Kansai Region. Scott will be in the area to bring you more reports next week, so please stay tuned.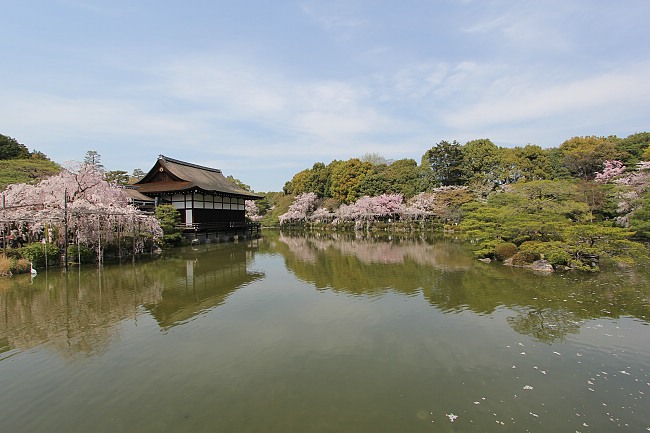 Pond in Heian Shrine's garden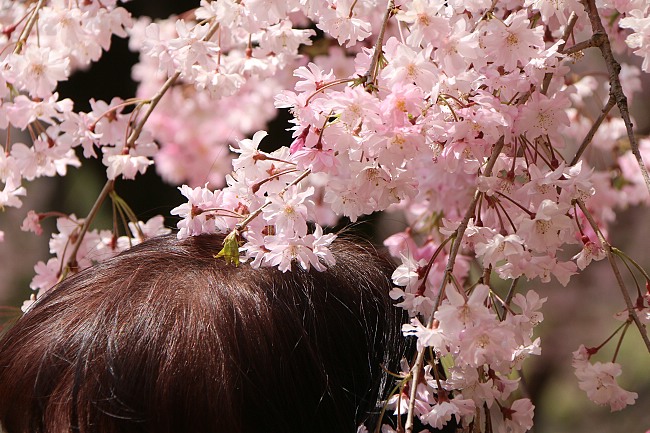 Somebody inserted her head into my close up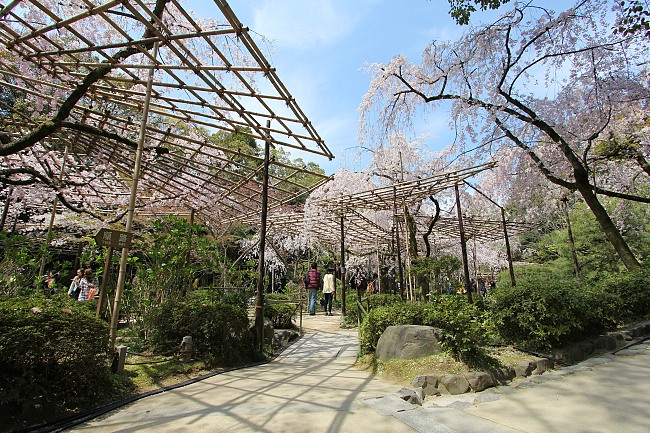 Weeping cherry trees in the garden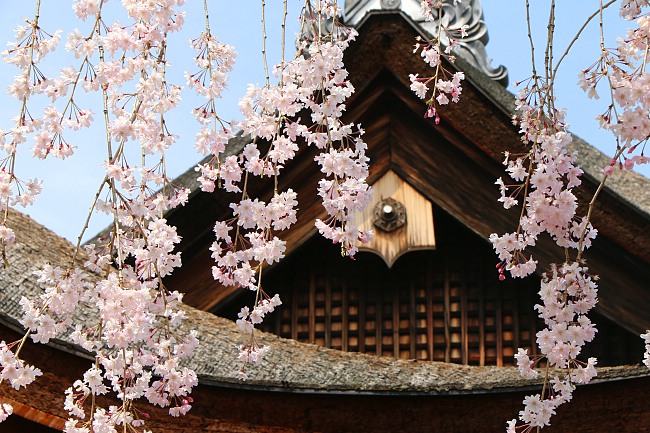 Questions? Ask in our forum.