Hirosaki: Approaching Full Bloom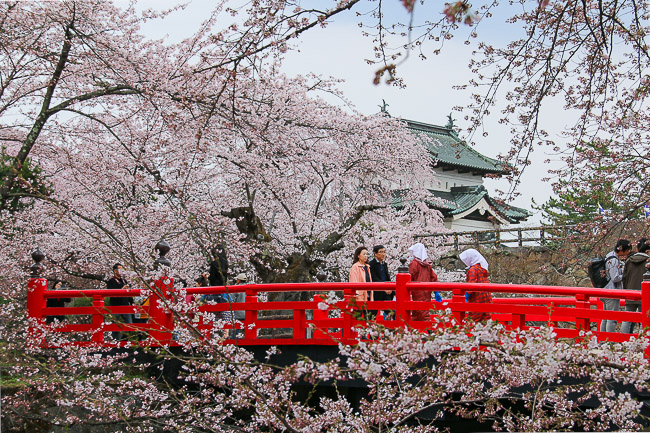 With the cherry blossom season underway in the northern Tohoku Region, we move our reporting there to check out the state of the blossoms. Aomori City reached full bloom today, but the season has yet to reach its peak at Hirosaki where I was today. I visited Hirosaki Castle in Aomori Prefecture. The castle keep lies in Hirosaki Park, one of Japan's best cherry blossom spots. There are about 2600 cherry trees of different varieties in the park, creating a slightly longer sakura blossom viewing season than the average spot.
The commonly seen mainstream Somei Yoshino cherry trees that I saw at Hirosaki Park today were at various stages of bloom. The trees along the outer moat were approaching full bloom and I expect them to reach their peak in the next day or two. The cherry tree tunnel on the west side of the park were just opening and with sunny weather forecast for the next few days, I expect them to reach full bloom by the end of the week. In the park, I found the weeping cherry trees to be at full bloom, while the later blooming weeping cherry trees were still mostly in buds. Overall, I expect this weekend to be a good time to visit Hirosaki Park to see the sakura blossoms in all their fluffy glory.
During the cherry blossom season, the Hirosaki Cherry Blossom Festival typically runs from April 23 to May 5. This year, due to the flowers blossoming earlier, the festival has already begun and will continue until May 5 as usual. I saw lots of festival food and game stalls in the park, visitors picnicking under cherry trees when I was there today. While the park is free to enter, the area around the castle keep has an admission fee of 310 yen. The trees in the park are also illuminated from 18:30 t0 22:00 during the festival period.
Hirosaki Park is easily accessed from Hirosaki Station by frequently departing buses from the station. The one way journey costs 100 yen and takes about ten minutes depending on traffic.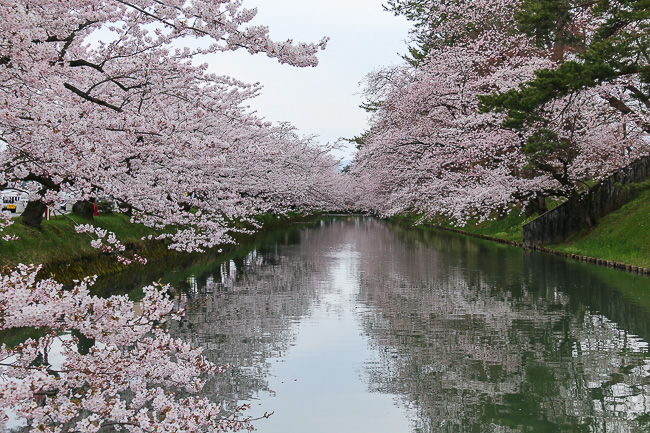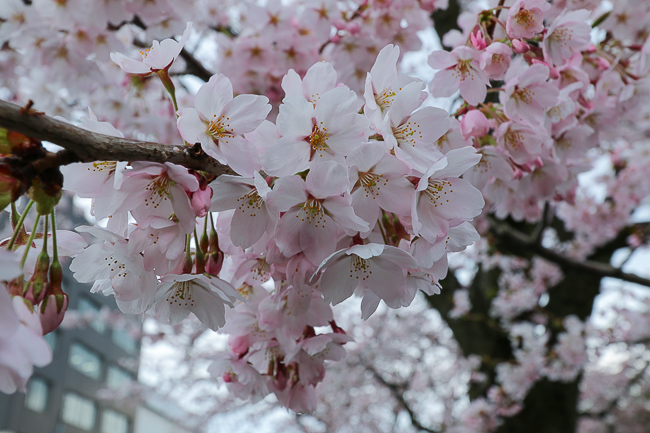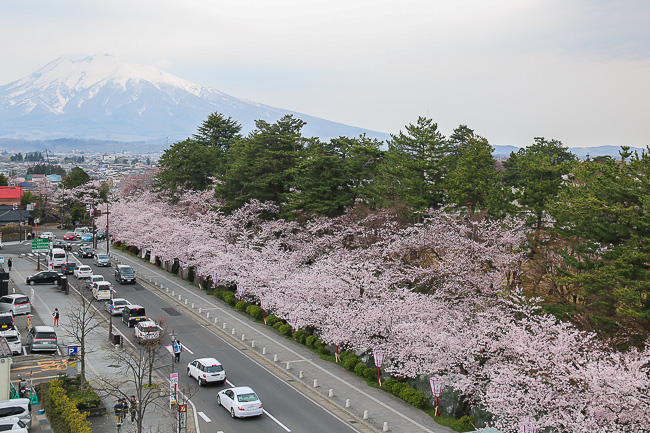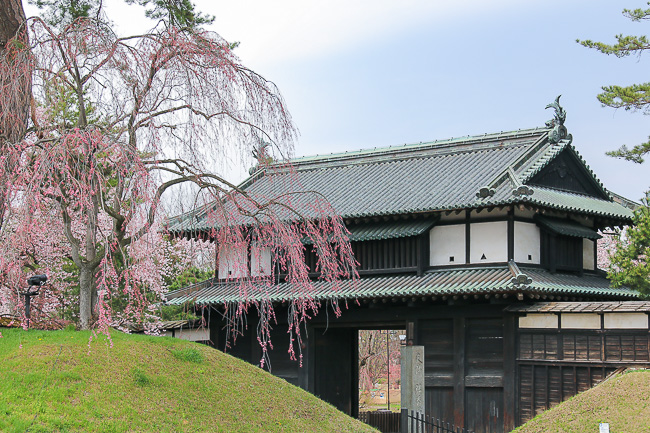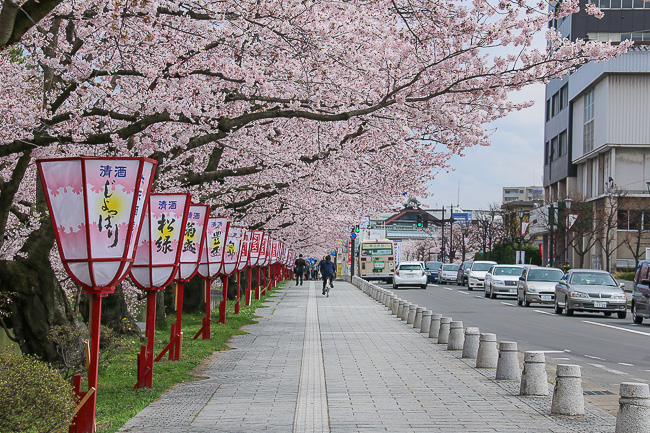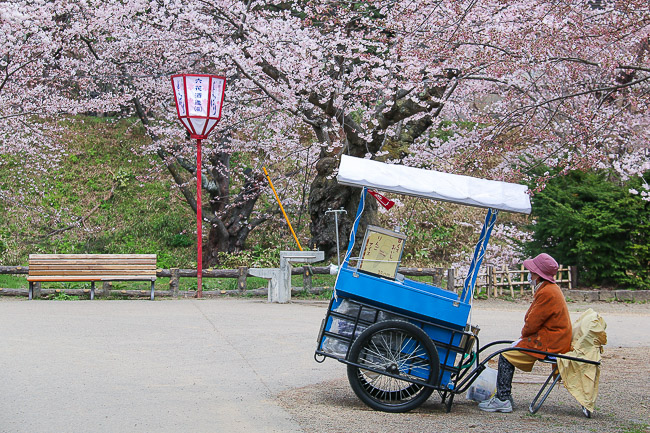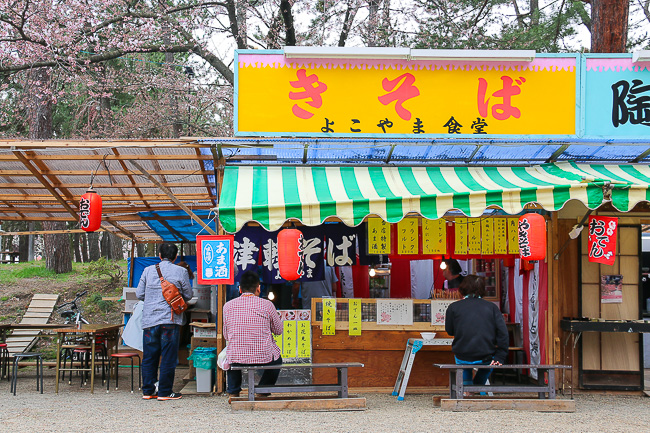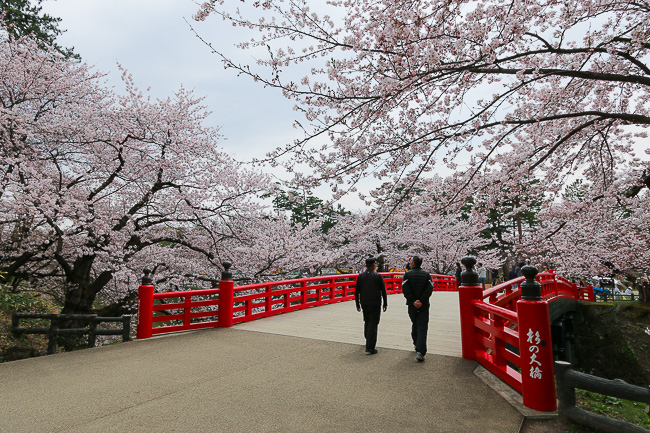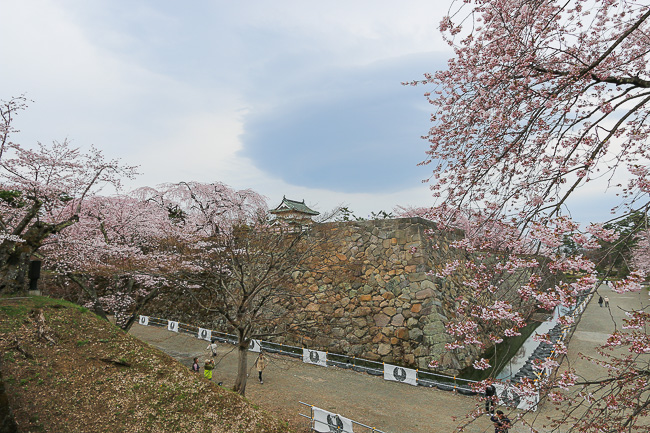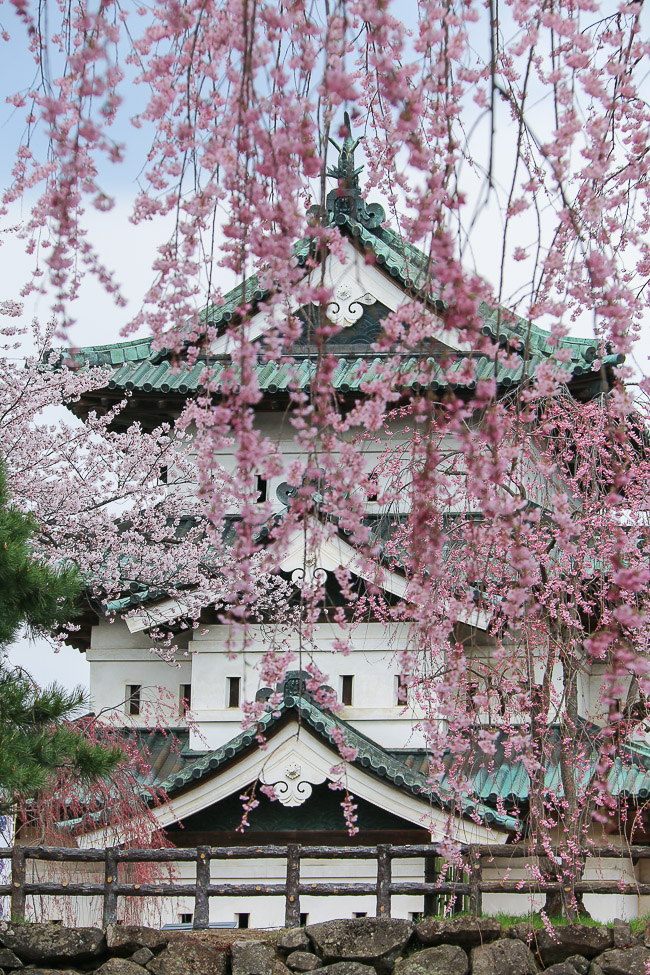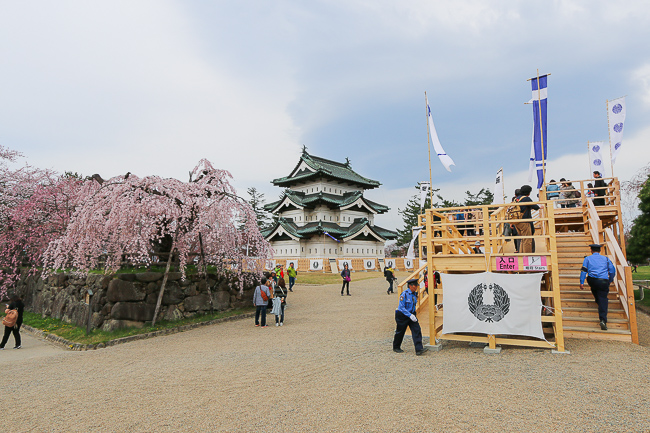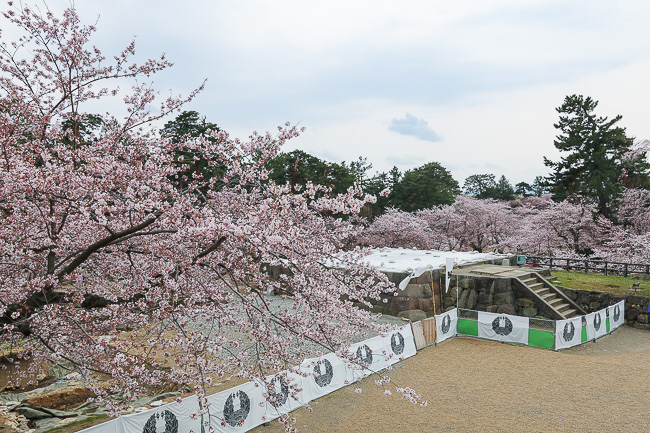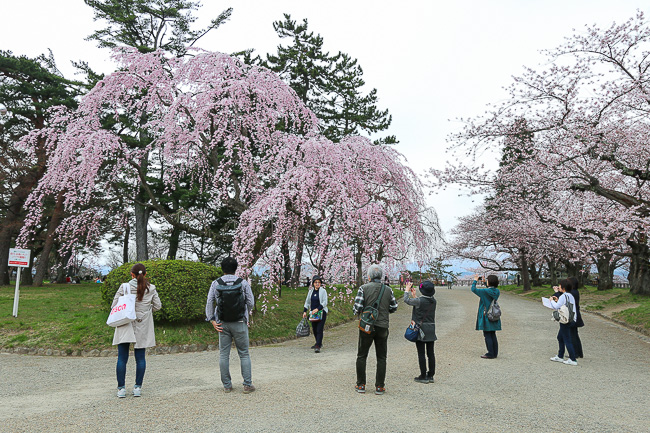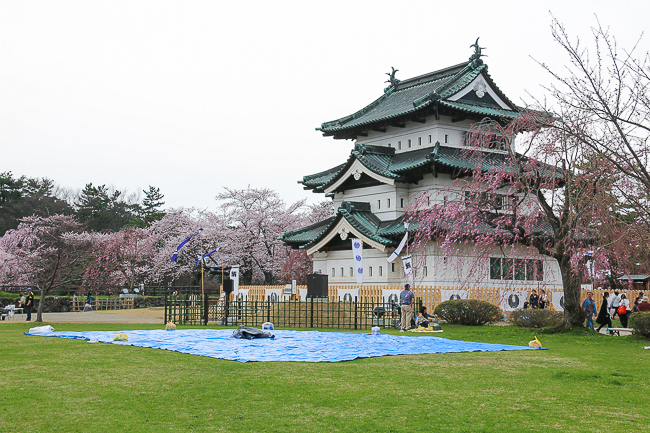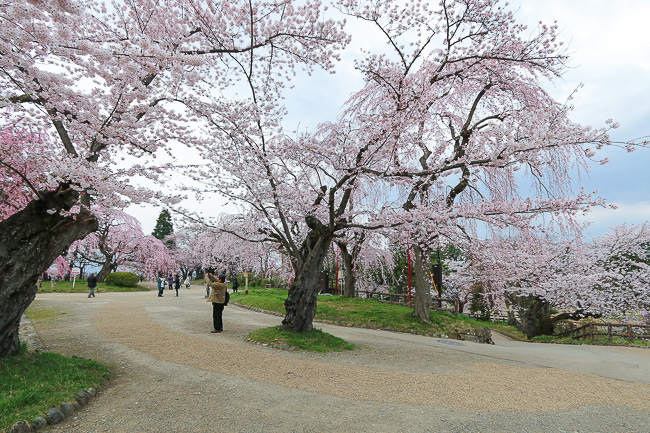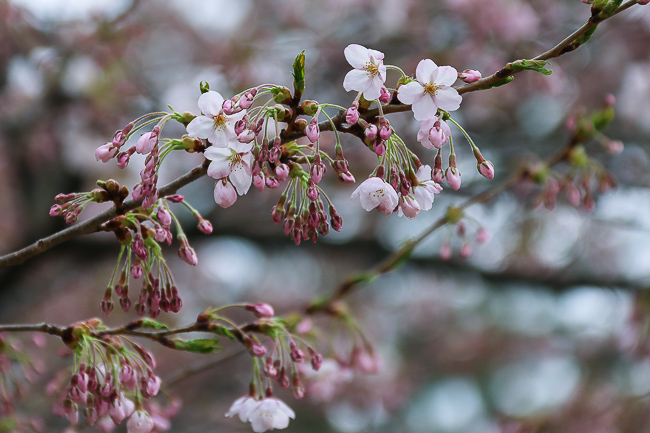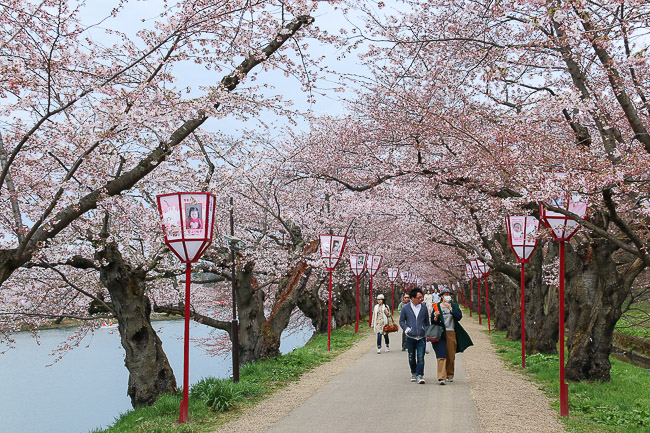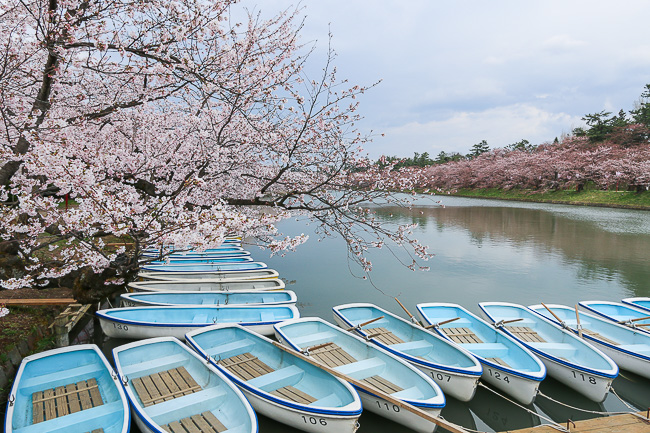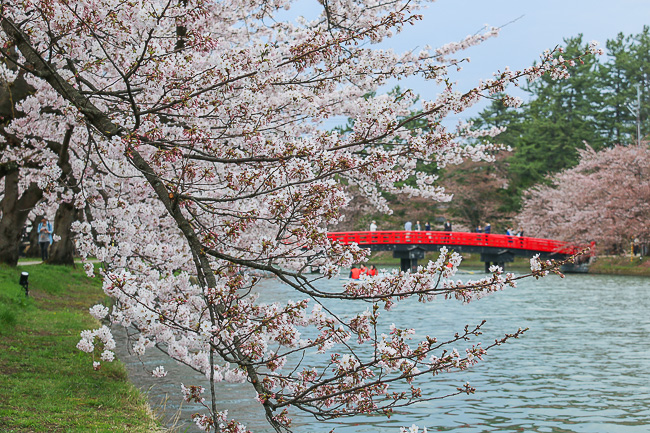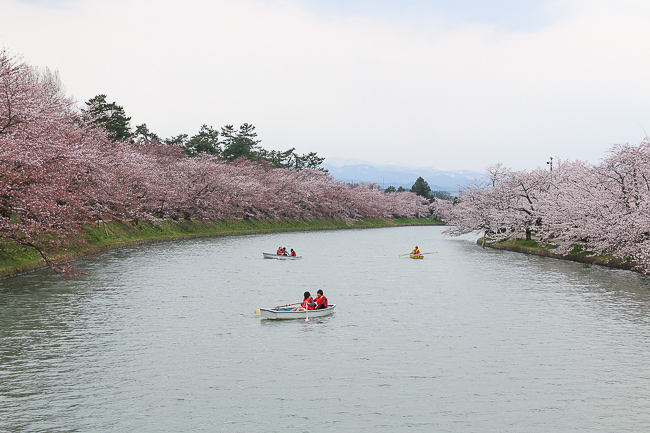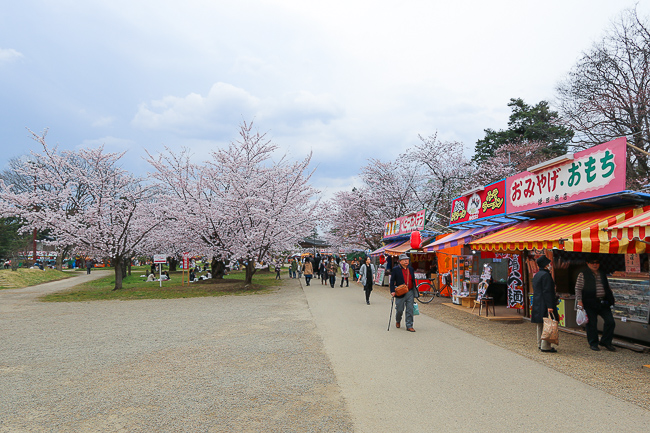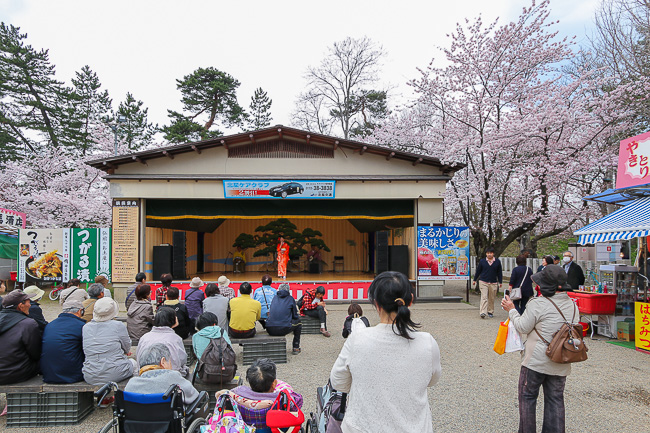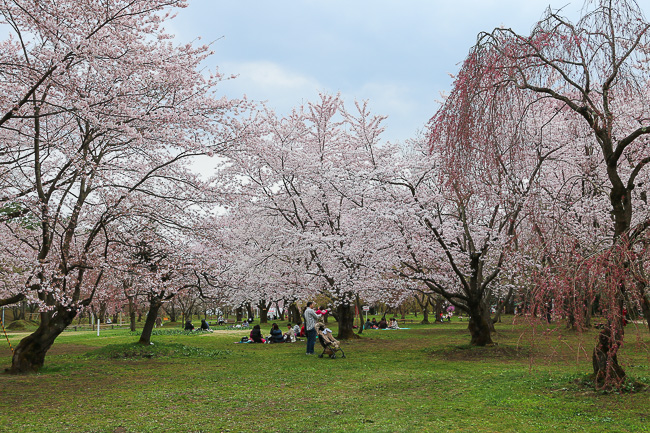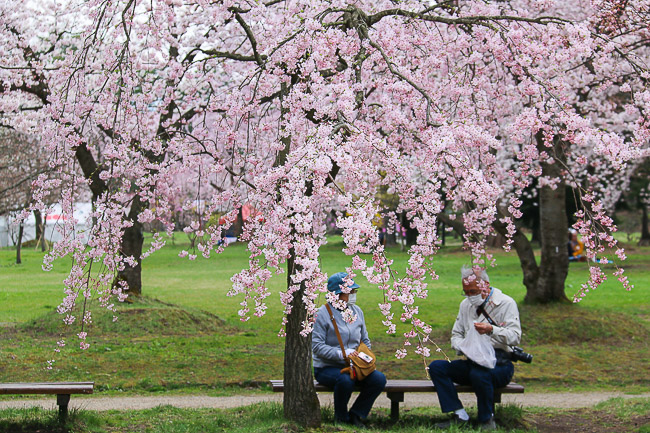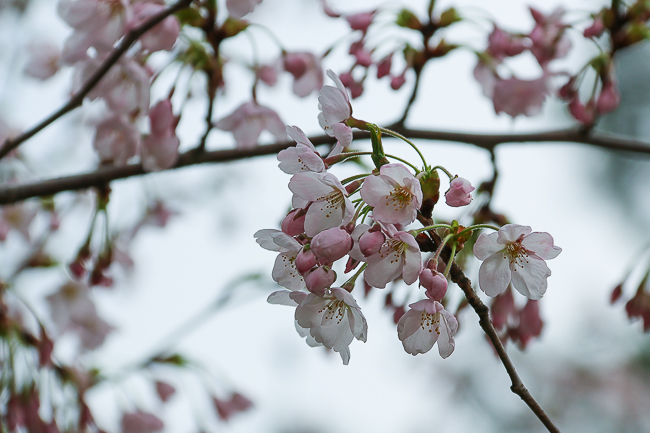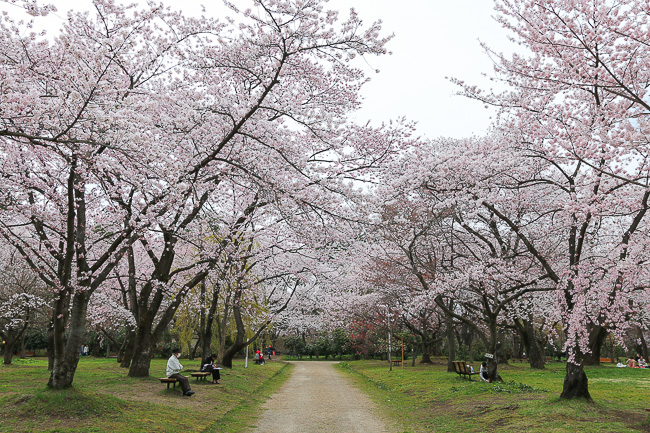 Questions? Ask in our forum.