Cherry Blossoms 2015: Takizakura Report (4/13)
2015/04/13 - Takizakura Report
by joe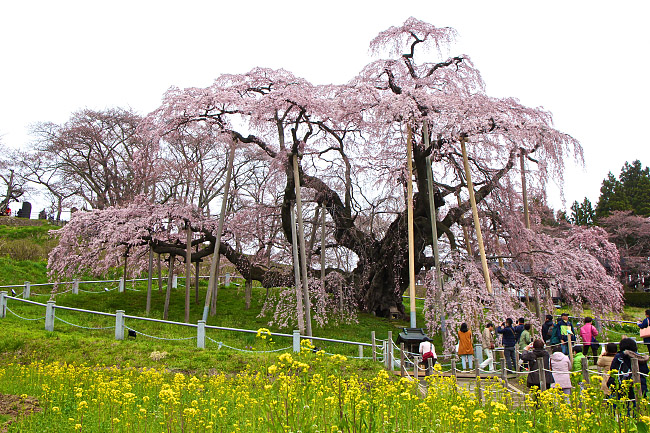 As this year's cherry blossom season moves on, Japan's northern region of Tohoku has just started warming up, both literally and when it comes to its own sakura season. For those who may have missed the cherry blossoms in Tokyo or elsewhere (or just can't get enough), Tohoku offers many great locations for late-season cherry blossom viewing.
For our first report of the week, I headed to Tohoku's Fukushima Prefecture to check on the status of one of Japan's most beloved trees, the Miharu Takizakura.
Miharu Takizakura
April 13, 2015 - approaching full bloom (50-80%)
The small village of Miharu in central Fukushima lies just an hour outside of Fukushima City, which itself is about a 90-minute ride on the Tohoku Shinkansen from Tokyo. Hidden away in the midst of unassuming rice fields here stands one of Japan's most popular cherry trees.
The Miharu Takizakura is a massive weeping cherry tree (or shidarezakura) that many consider to be Japan's most beautiful and impressive cherry tree. The tree, which is over 1000 years old, becomes completely covered in vivid pink blossoms every year in mid April. The effect of blossoms cascading down from the tree's branches has earned it its name, Takizakura, literally meaning waterfall cherry tree.
Today, the tree's blossoms were clearly still at least a couple days away from being fully open. While the tree is already looking quite impressive, by the end of this week (barring any violent or cold weather in the meantime) it will most likely be at full bloom. Despite being a little early, however, the tree was already drawing crowds today.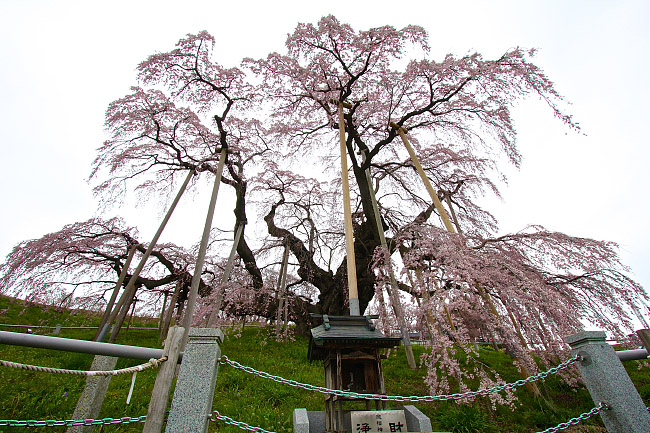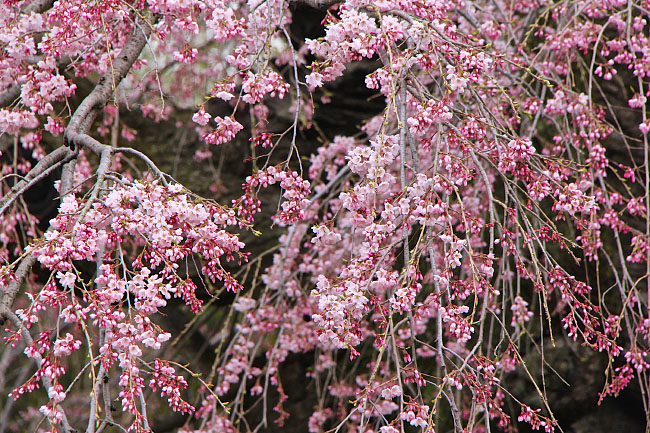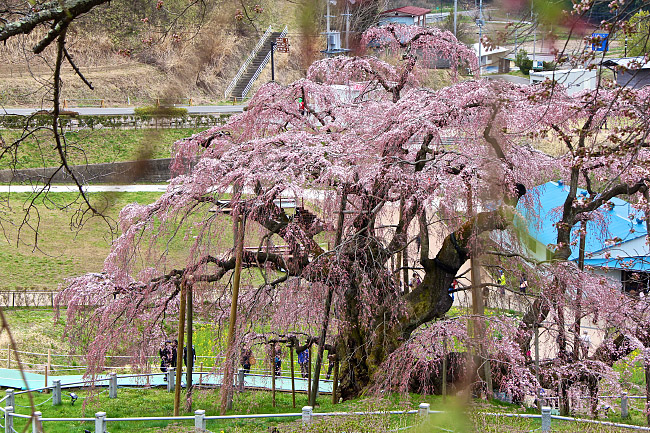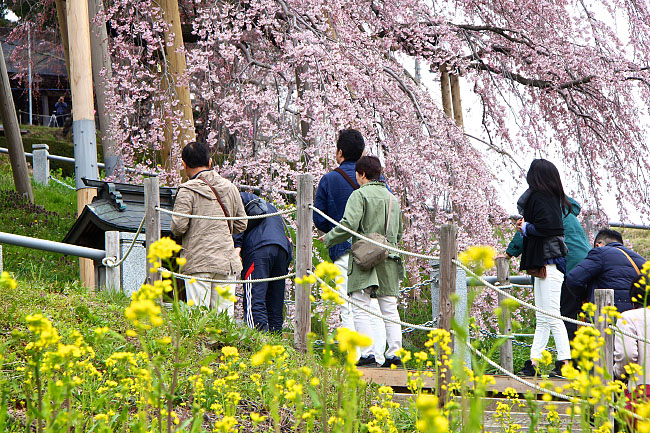 In addition to the Takizakura itself, the small park around the tree features some pretty yellow nanohana and other colorful flowers, as well several other smaller cherry trees. These cherry trees were even further behind the Takizakura today, with most of their blossoms not even open yet. Again, by around next weekend, these trees will also likely be in full bloom.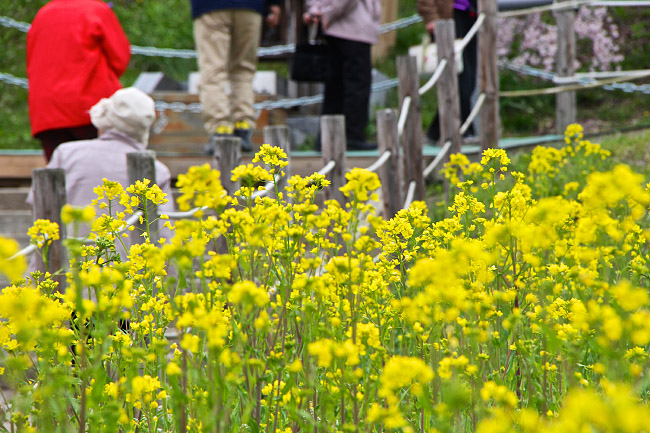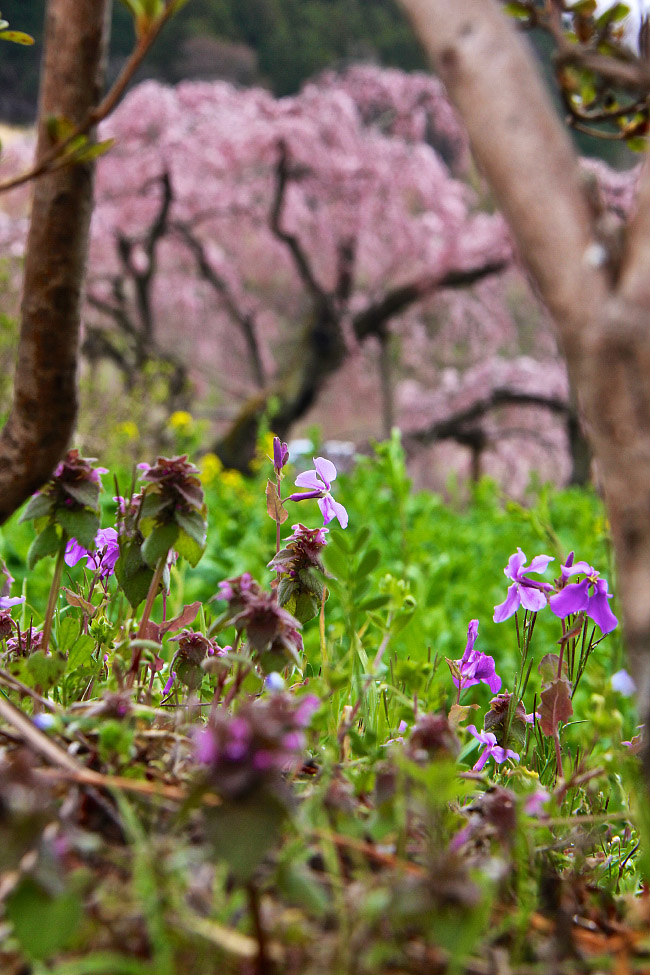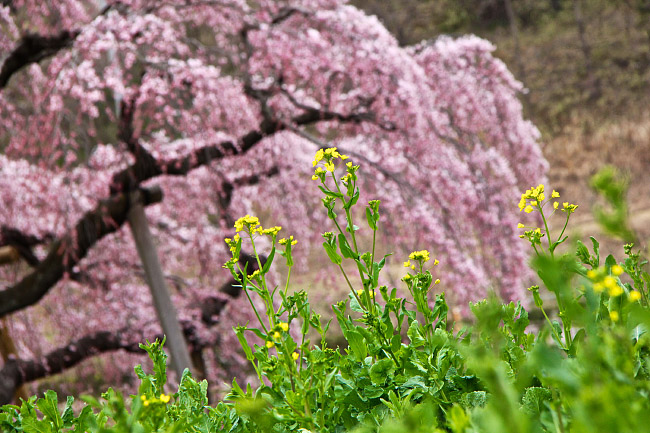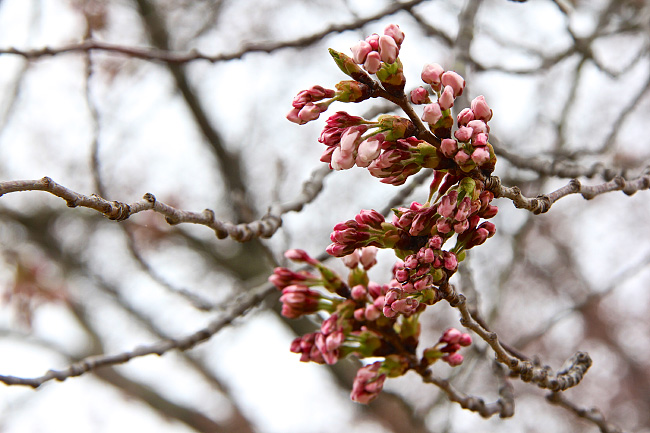 While the crowds I encountered today were relatively thin (there were maybe 200-300 people coming and going from the park while I was there this morning), when the Takizakura reaches its peak, the crowds can be in the thousands in a single day. This is especially intensified when this lines up with a weekend, which will likely be the case at the end of this week. The parking situation can become extremely backed up, with lines of cars creating wait times of well over an hour to access parking spots.
If coming by car, arriving before 7am or in the evening may help avoid the worst of the rush. Alternatively, shuttle buses from JR Miharu Station operate during the season (until Monday, April 20th this year), costing 1000 yen for a roundtrip ticket. Otherwise, a taxi from JR Miharu Station costs about 2500 yen one way.
Inside the park (entrance during the season costs 300 yen), many food stalls have been set up selling everything from sakura-flavored ice cream to hamburgers, and local craftspeople have their goods on display as well, making for a pleasant atmosphere to enjoy the blossoms.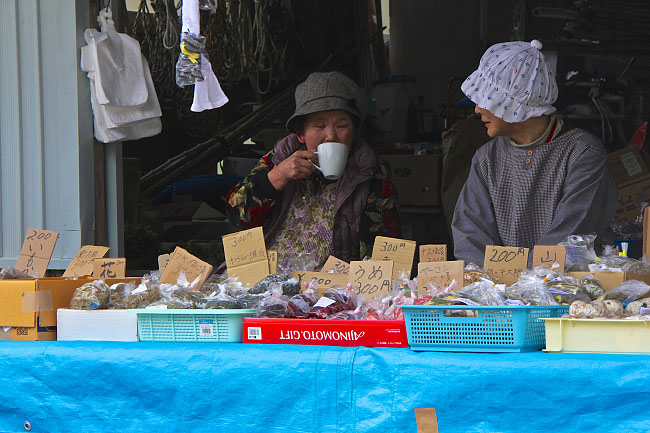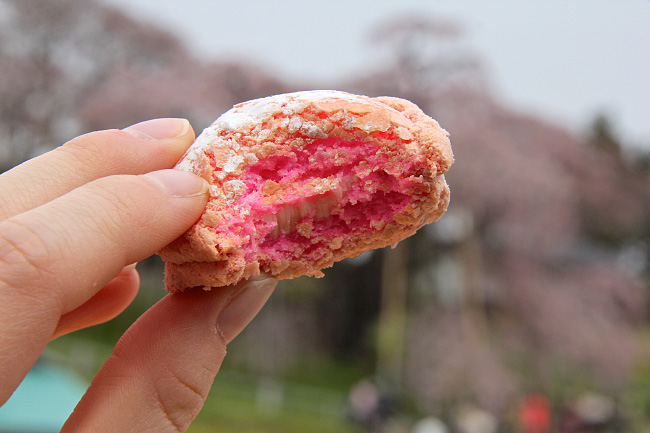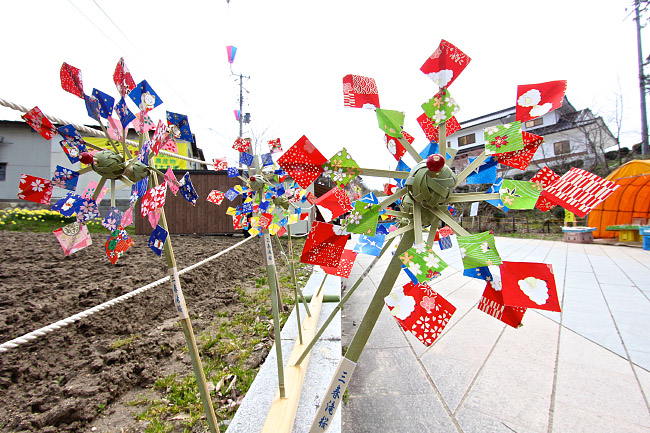 Questions? Ask in our forum.