Hiroshima: Approaching Full Bloom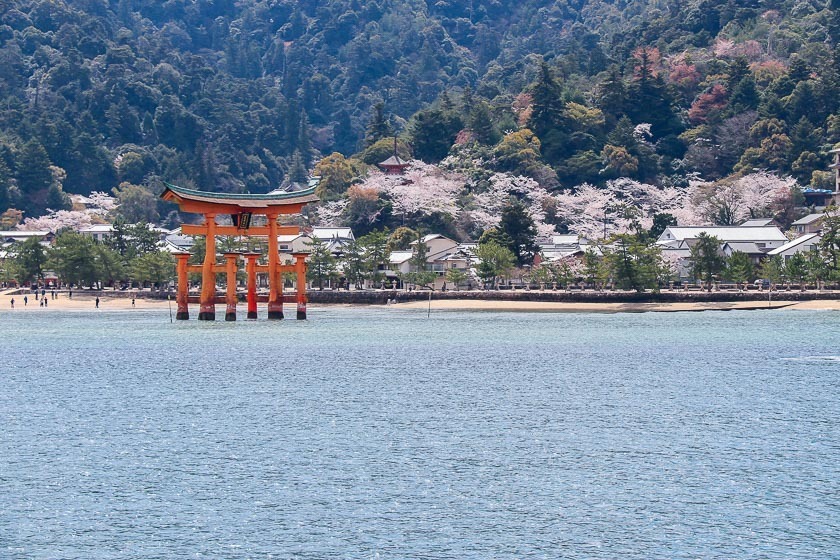 The opening of the first blossoms in Hiroshima were officially reported on March 22, 2019. I revisited the city and Miyajima today, eleven days after kaika and five days after our last report, and I am pleased to report that the cherry trees in both places are in their best viewing period and look set to reach full bloom in a day or two. Excellent weather is forecast for the rest of the week and I expect the sakura bonanza to continue through the coming weekend.
Elsewhere in Japan, cities like Kamakura and Fukuoka are also reaching their peak as reported by Joe and Andrew yesterday. The weather forecast for the next few days is generally sunny with temperatures getting warmer towards the end of the week, making for prime cherry blossom viewing parties.
I started my day at Miyajima, a popular side trip out of central Hiroshima. The cherry trees on the island with an iconic torii gate in the sea were at full bloom, and I expect this best viewing to continue through the coming weekend and possibly into next week. Cherry trees are scattered across the island, but the main areas to see them are around the Tahoto Pagoda and in a small valley nearby, as well as in the area not far from the five-story pagoda.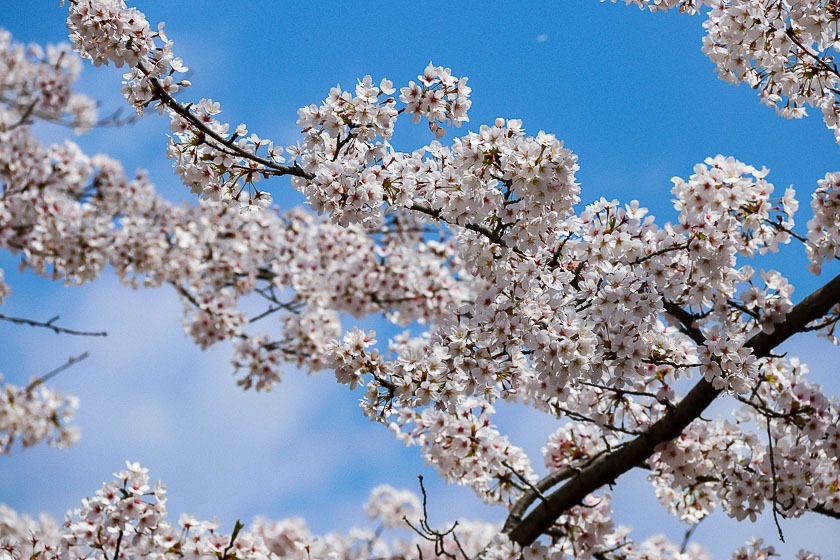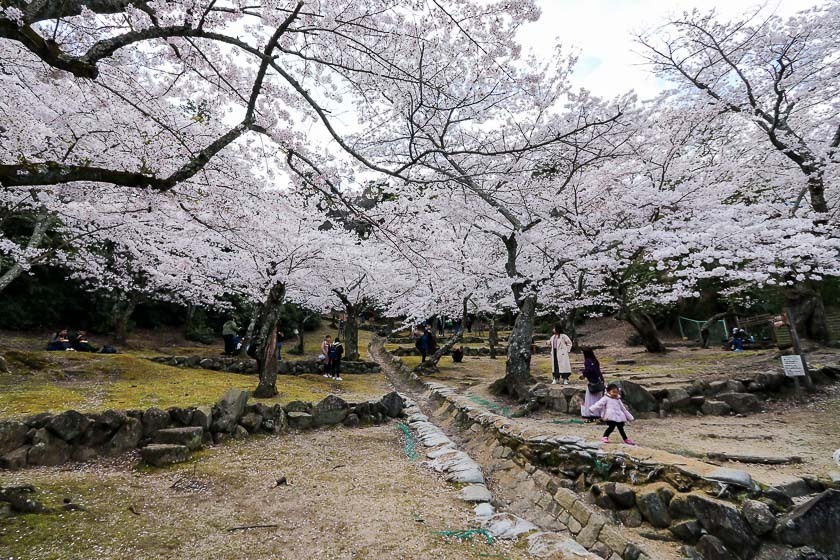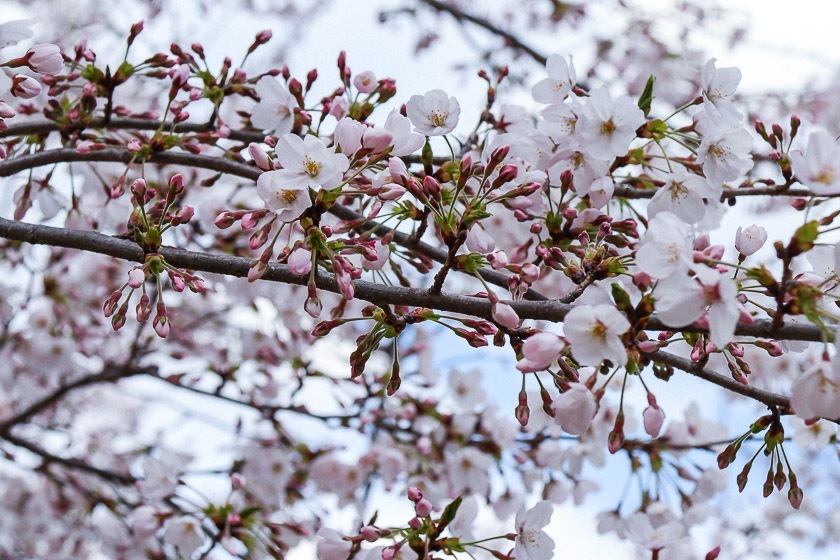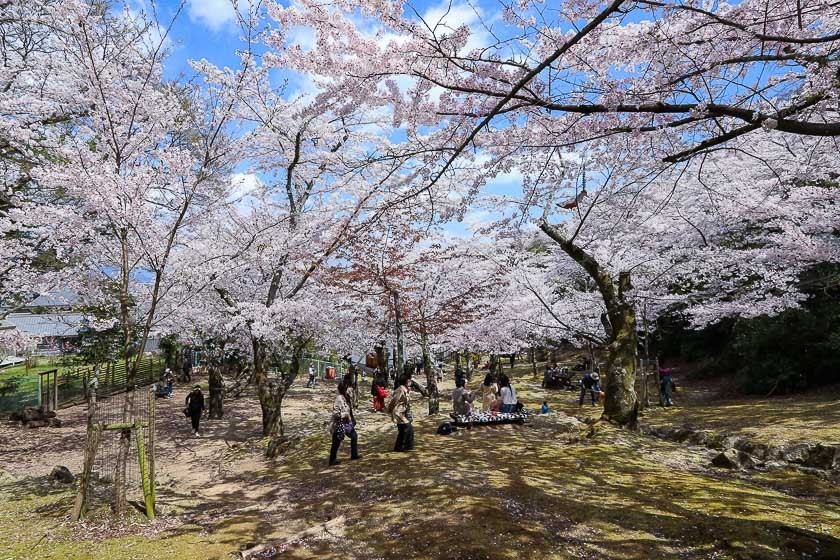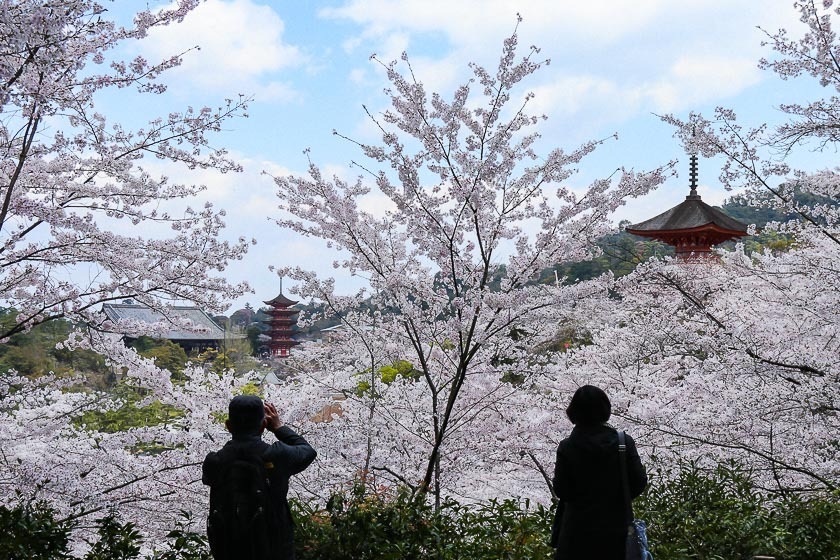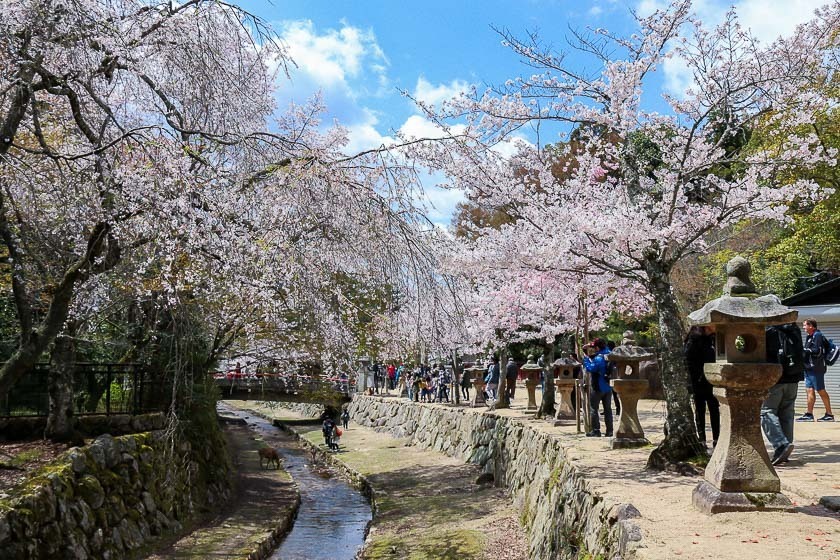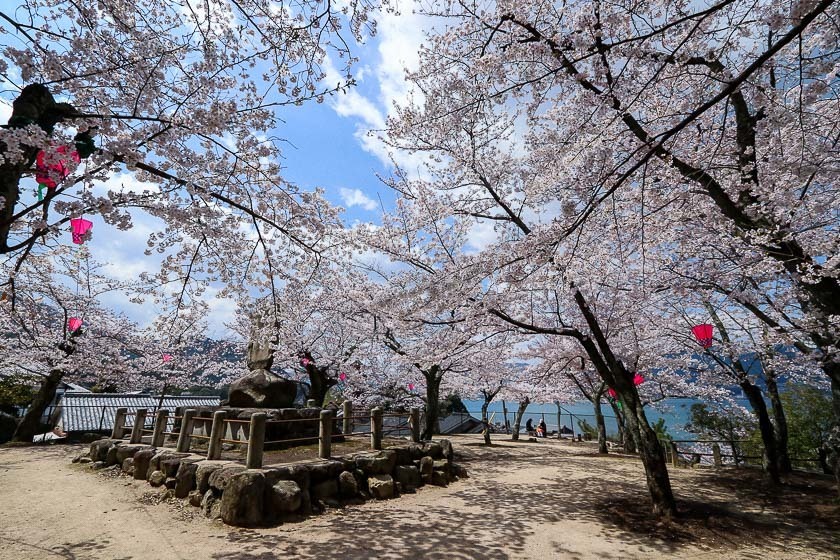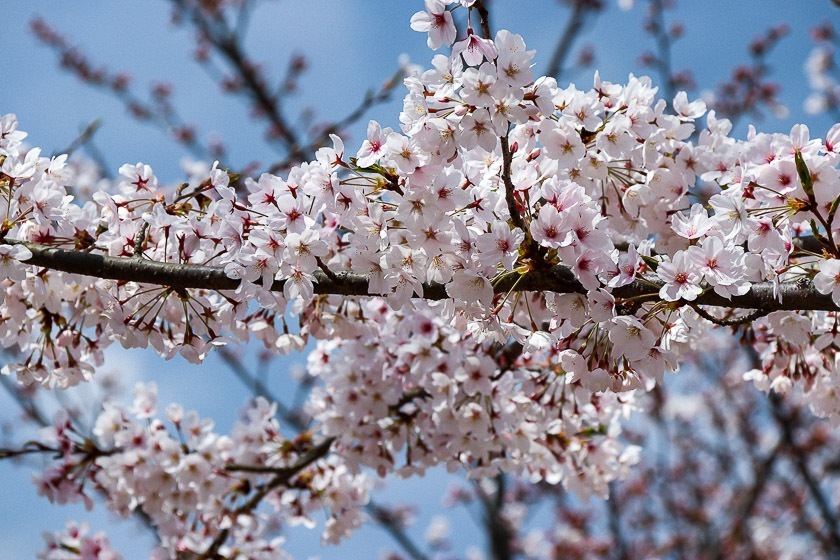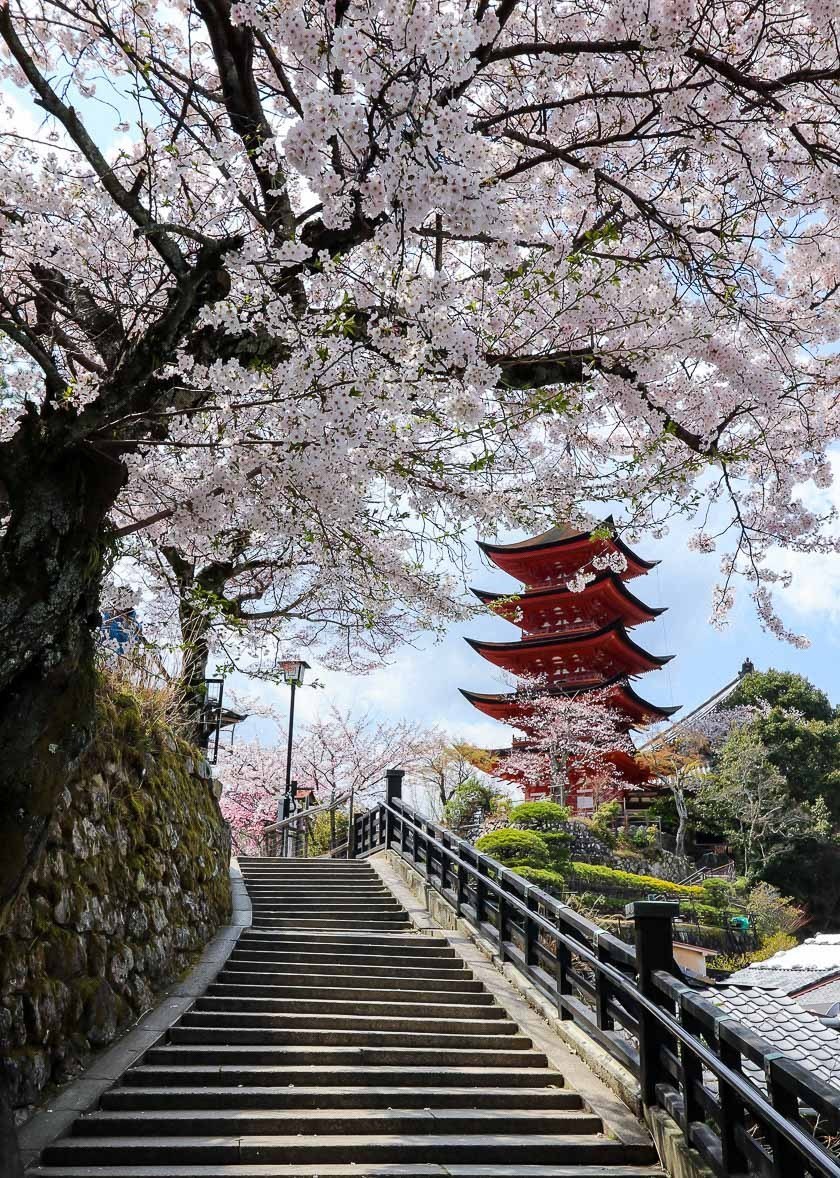 I took the direct boat from Miyajima to the Peace Park to check out the state of the blossoms there. The cherry trees there were definitely at their best viewing and almost at full bloom. I expect this flower extravaganza to continue through the coming weekend and possibly into next week.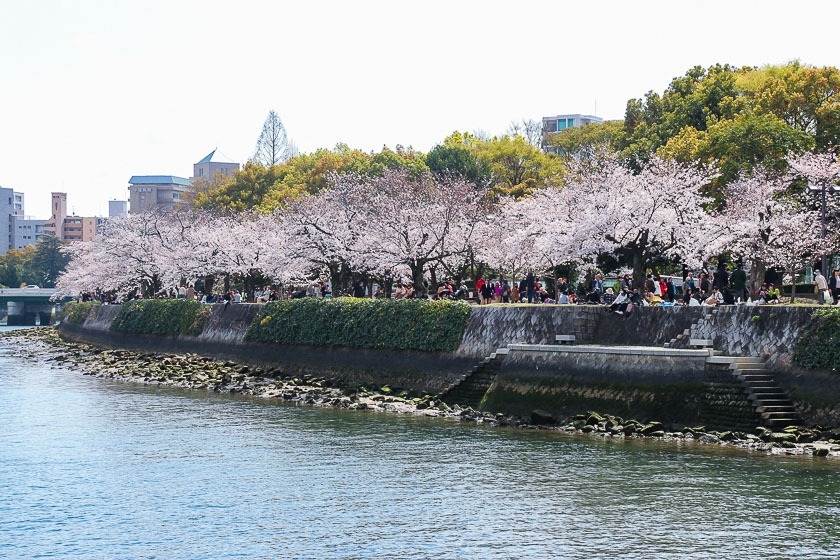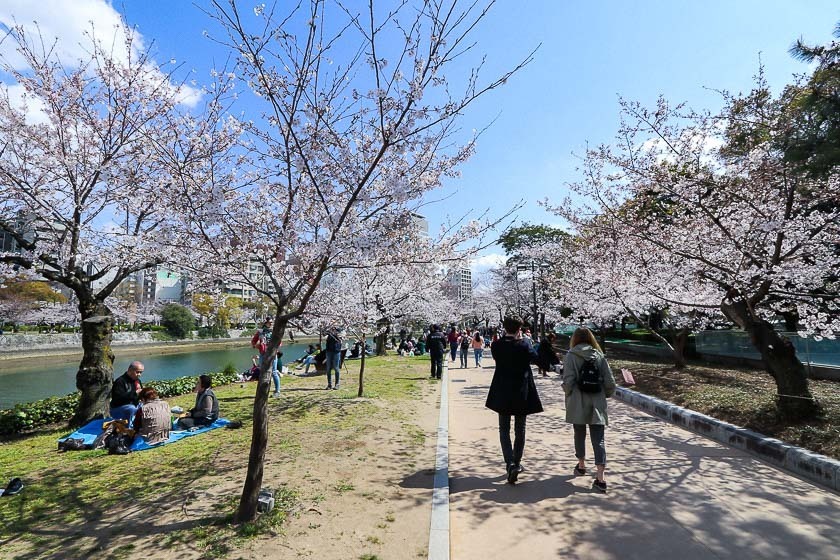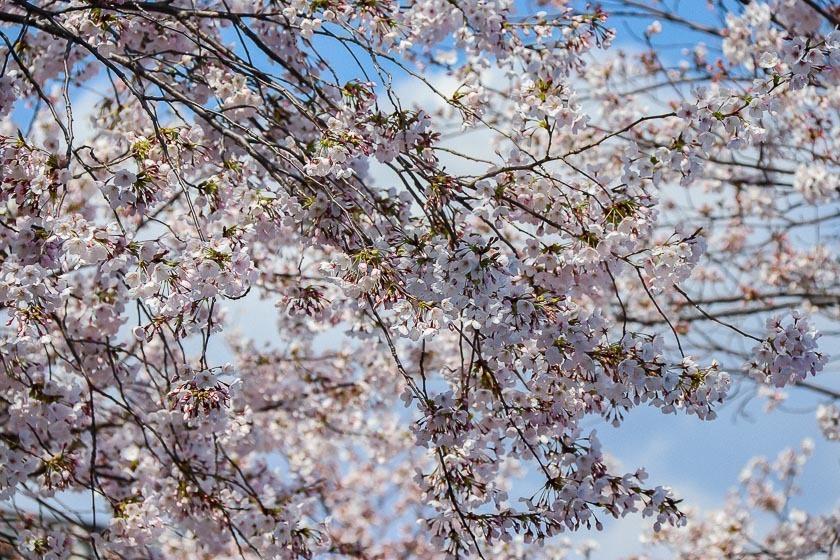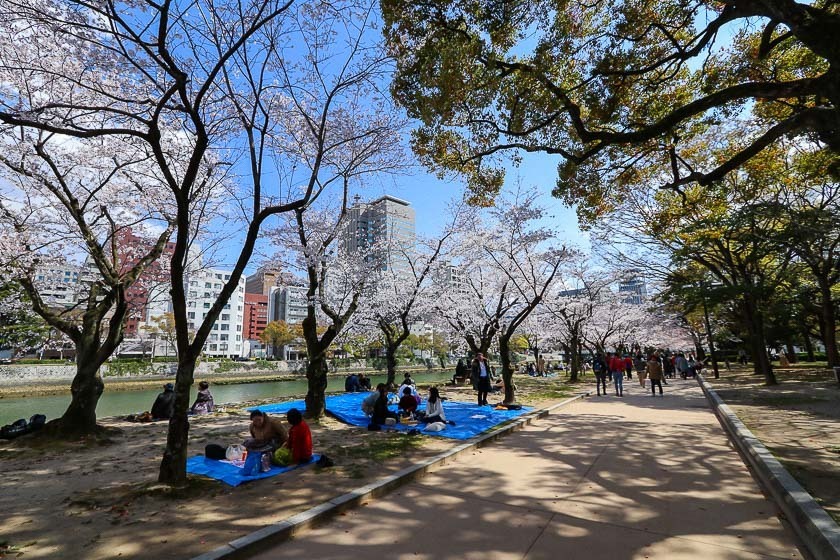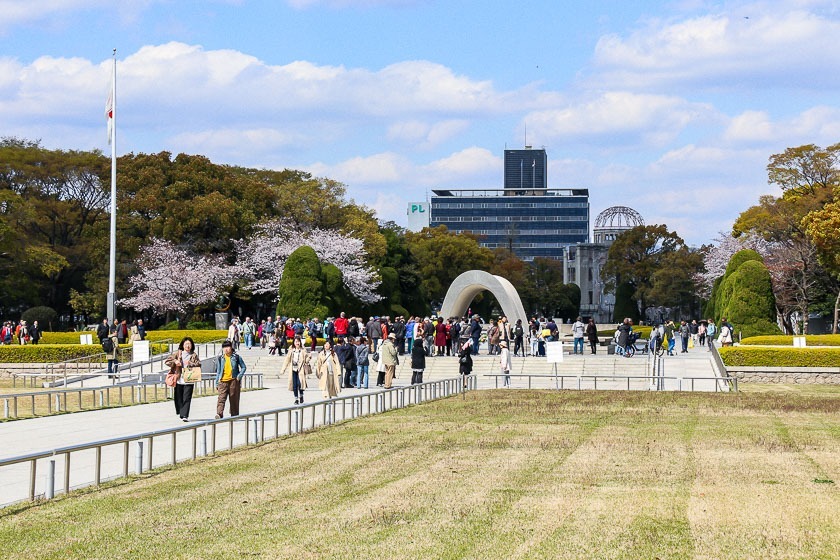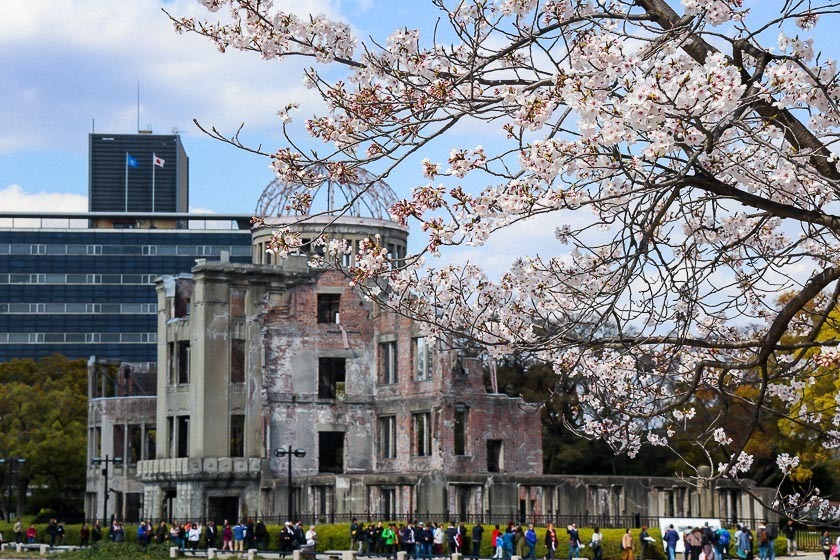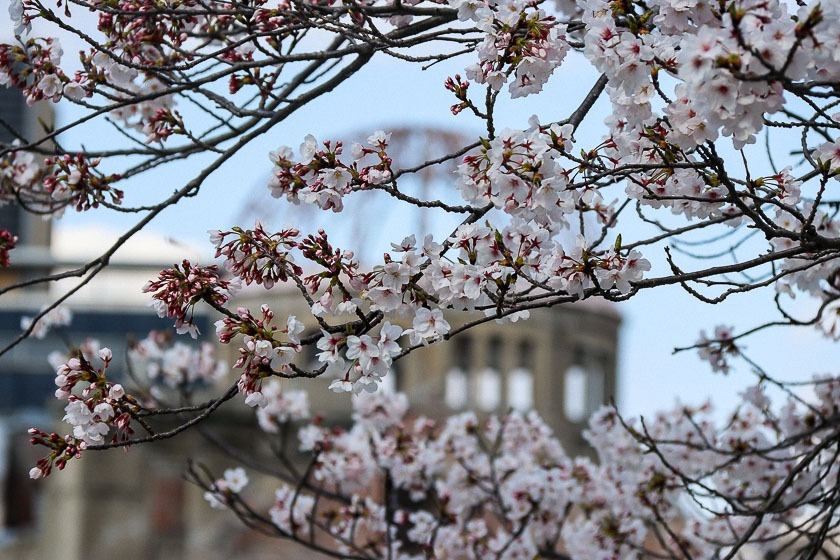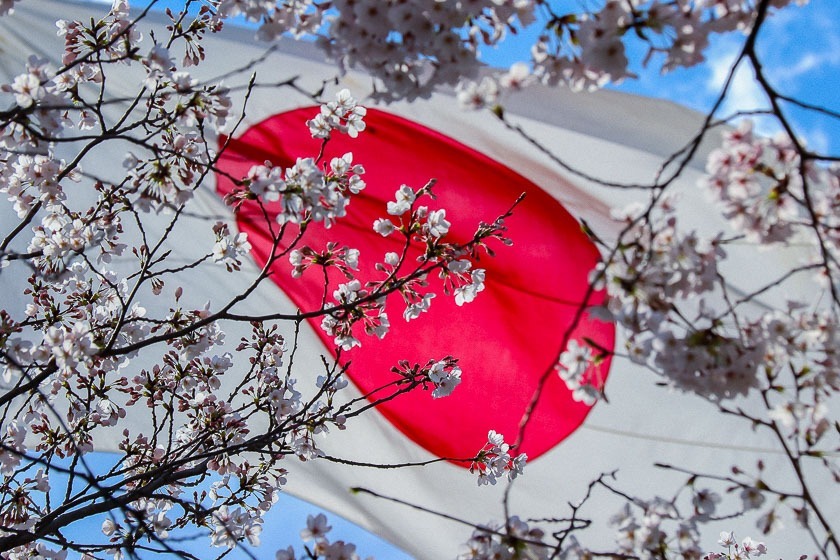 Questions? Ask in our forum.