Cherry Blossoms 2013: Fukushima Report (4/15)
Cherry Blossom Report 2013
Official cherry blossom reports by japan-guide.com
2013 Cherry Blossom Forecast - Schedule of upcoming reports - Popular cherry blossom spots
How to do hanami? - Cherry tree varieties - Post your own report
2013/04/15 - Fukushima Report
by scott and schauwecker
Mount Azuma Kofuji seen from Hanamiyama
Although some of the later opening cherry trees are still in bloom around Tokyo and Kyoto, at this point of the season the main cherry blossom front has moved further north into the Tohoku Region of Japan. The trees have already begun to open up in the region's southern prefectures (Fukushima and Miyagi) and some sites have already reached full bloom. Meanwhile the blossoms in the northern prefectures are still closed.
Today we started our Tohoku Region reporting in Fukushima. This year the cherry blossoms in the city opened on April 5th, about four days earlier than average, and reached full bloom a few days later. But as is often the case, the situation at the different hanami spots within the city can vary depending on the local conditions. This was exactly the situation for Hanamiyama, the spot that we visited today, where the blossoms just opened on April 13th and are currently at full bloom.
Hanamiyama
April 15, 2013 - full bloom
Hanamiyama is a popular hanami spot in southeastern Fukushima City. The large area has several small mountain slopes covered in hundreds of cherry trees along with a large variety of other flowering trees and bushes. A good percentage of these plants typically bloom in concert from mid to late April, during which time entire mountainsides get covered in bright shades of pink, yellow, and purple, giving the area a feel reminiscent of a smaller, more colorful Yoshinoyama. Today the slopes around Hanamiyama were at this peak and alive with color as the cherry trees have reach full bloom and were joined by hundreds of flowering peach trees, mustard and olive bushes, and rhododendrons.
During the peak season thousands of visitors flock to the area to explore the walking courses that lead around the hills. The various courses have viewpoints along the way that offer great views of the surrounding flower covered slopes together with Fukushima City or Mount Azuma in the background. Hanamiyama can be reached in about 15 minutes by a direct shuttle buses from Fukushima Station (250 yen, frequent departures) which operates during the cherry blossom season. Taxis are also available at the station for a flat 1500 yen. Travelers from Tokyo should consider getting a JR East pass, especially the limited time 3 day pass which immediately pays off with the roundtrip to Fukushima.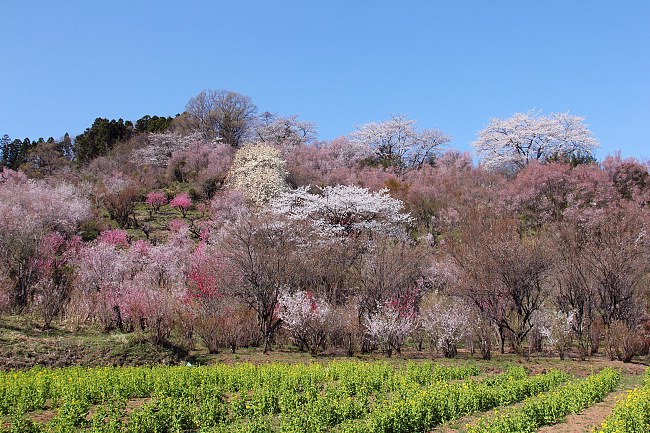 Various shades of pink at Hanamiyama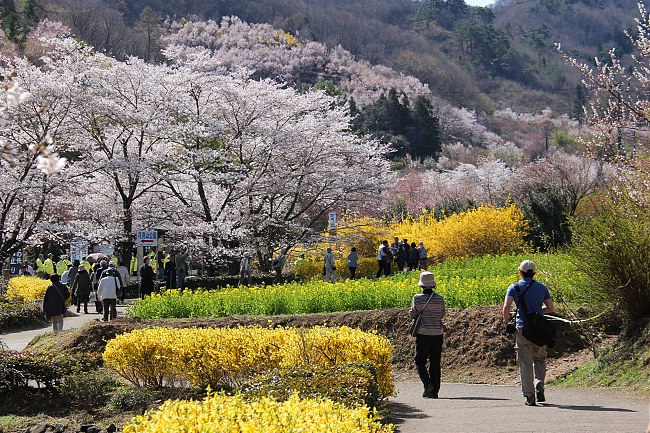 Visitors flock to Hanamiyama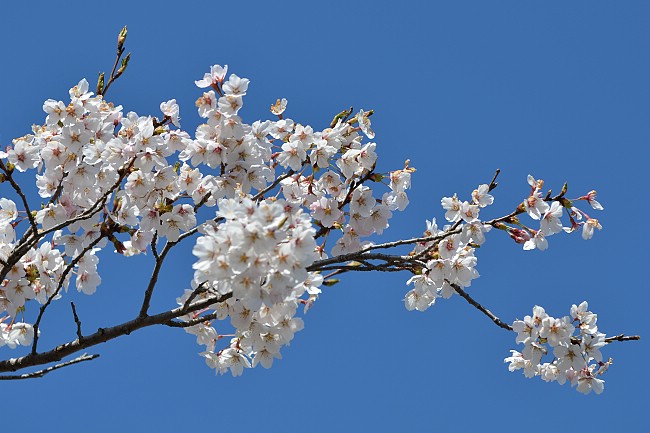 Full bloom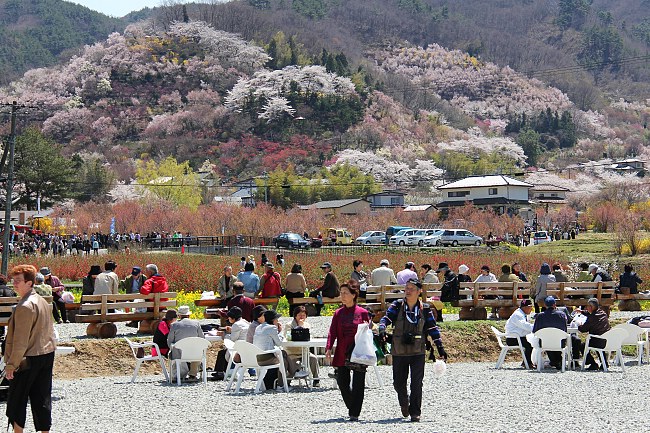 Many people enjoyed the good weather and full bloom today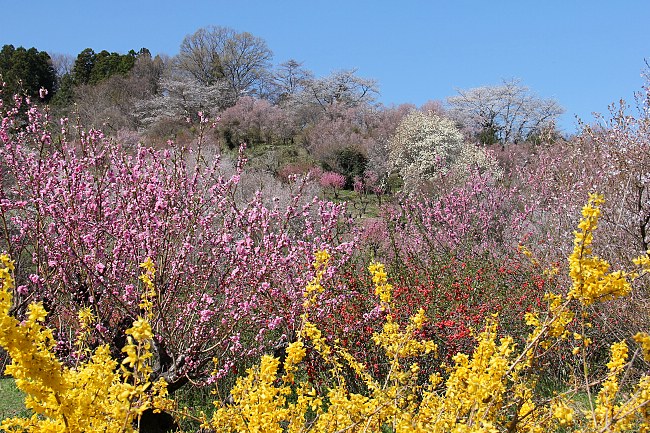 Spring colors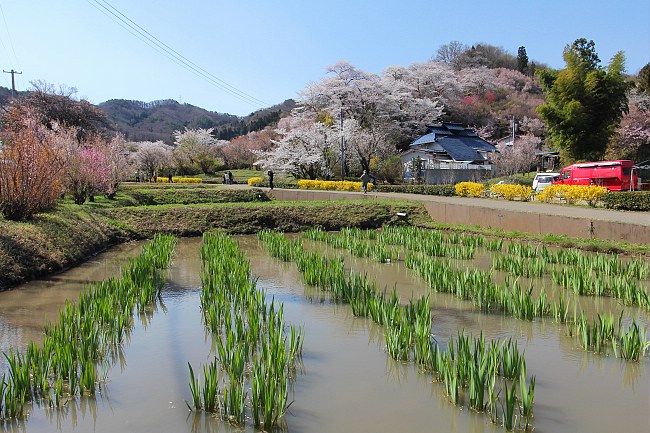 Hanamiyama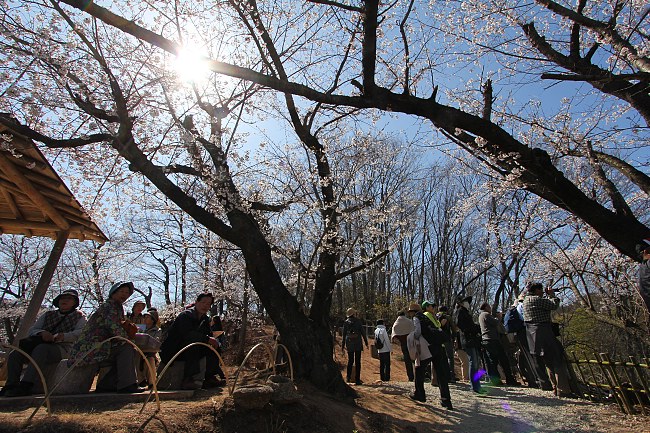 At the top of Hanamiyama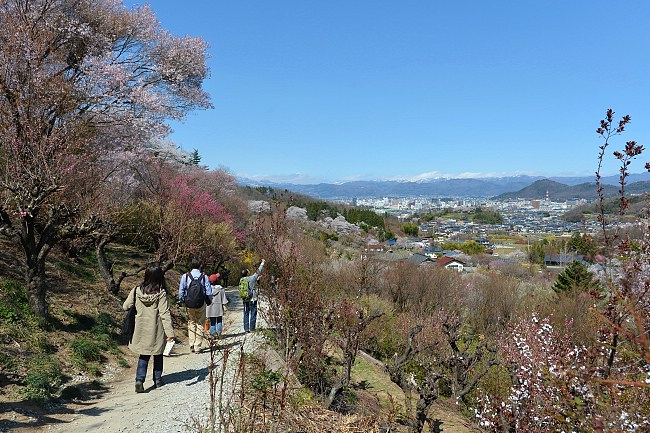 Views onto Fukushima's city center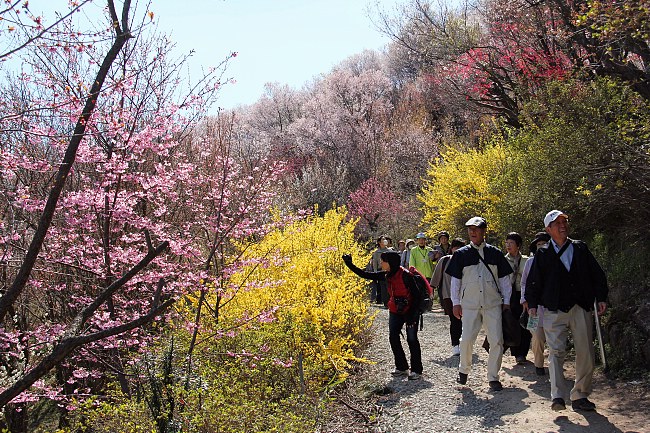 Enjoying the flowers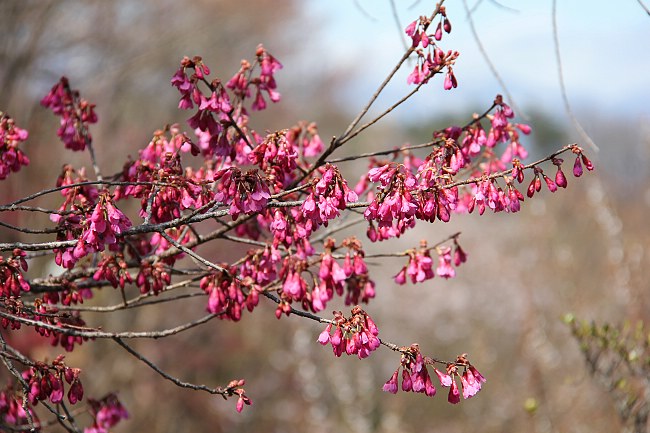 Kanhizakura cherry blossoms were still opening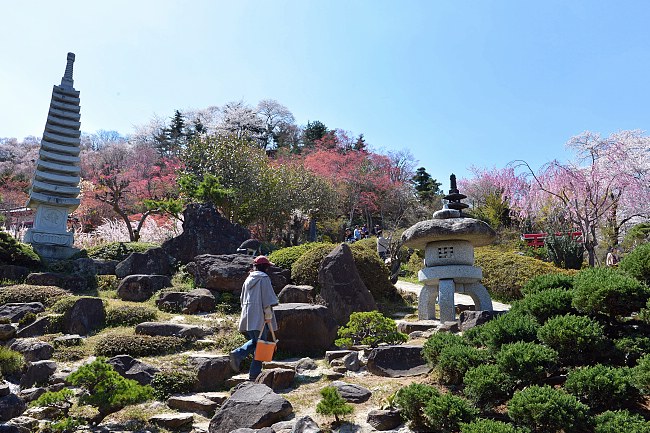 Japanese garden at the base of Hanamiyama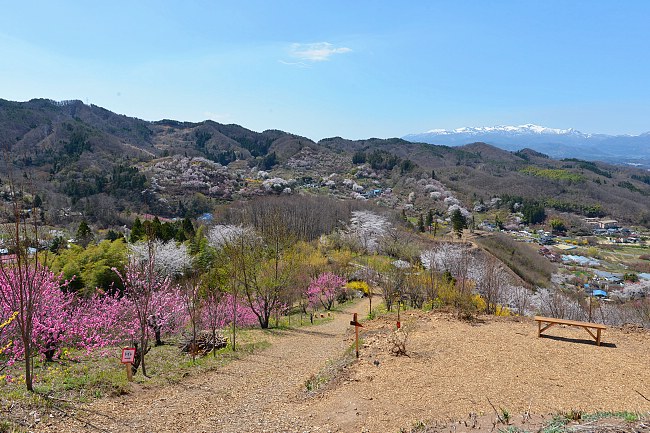 View over Hanamiyama from an observation point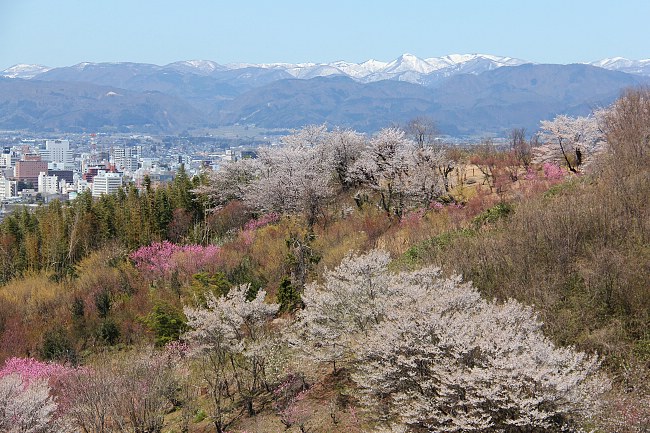 Trees, Fukushima City and snow covered mountains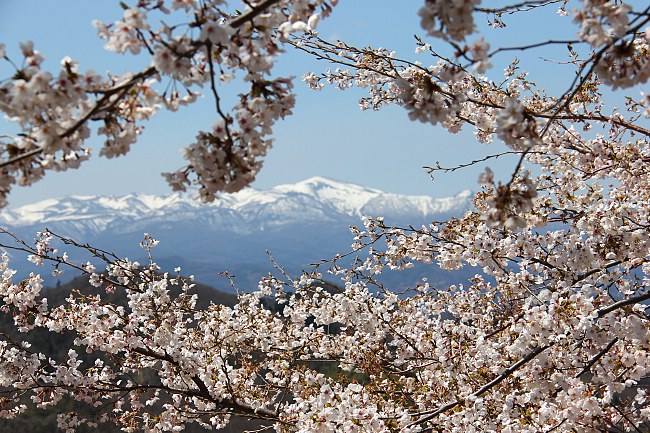 More snow covered mountains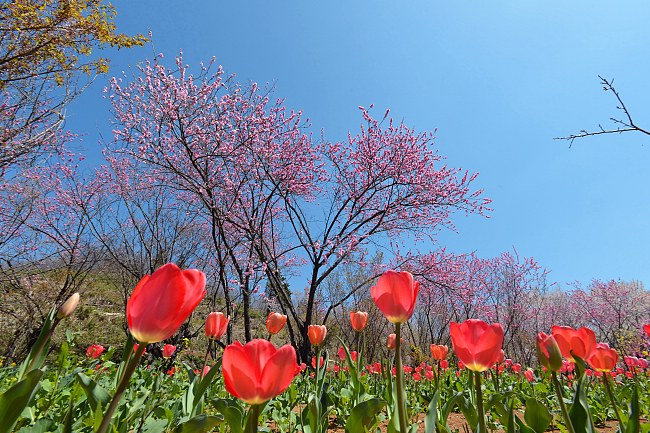 Tulips under peach trees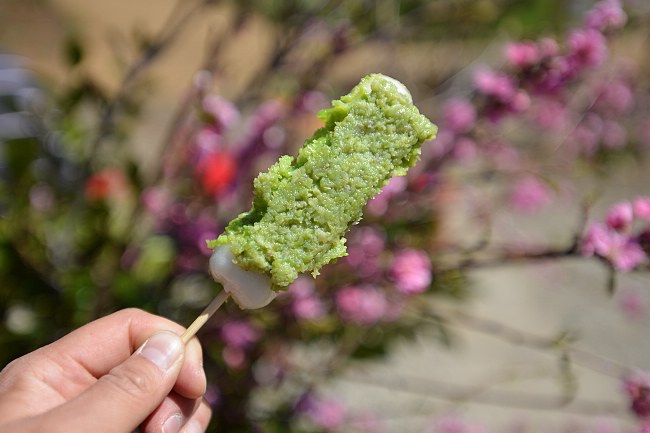 Rice cakes on a stick with edamame paste
Questions? Ask in our forum.