Cherry Blossoms 2009: Kyoto Report (3/30)
Cherry Blossom Report 2009
by japan-guide.com
This is the official japan-guide.com cherry blossom report for 2009. Please visit also our guide to cherry blossoms for more general information and forecasts.
2009/03/30 - Kyoto Report

by francois
Arashiyama
March 30, 2009 - opening (10-50%)
Arashiyama has been one of the most popular scenic spots in Kyoto for hundreds of years. Today, exiting the nearest station, a steady stream of sightseers leads to the site, which is already attracting many people.
It is still somewhat early for the trees in the Arashiyama area. The trees are at about 30% bloom on average, with the majority of trees being less and a few being quite full. The trees that line the river on Nakanoshima Park are only just opening. The area should be at full bloom next weekend.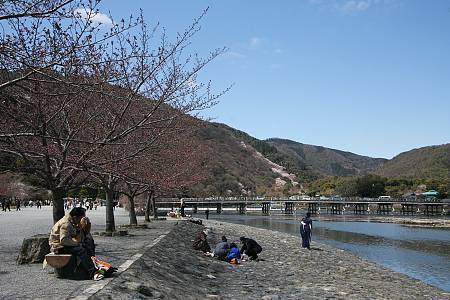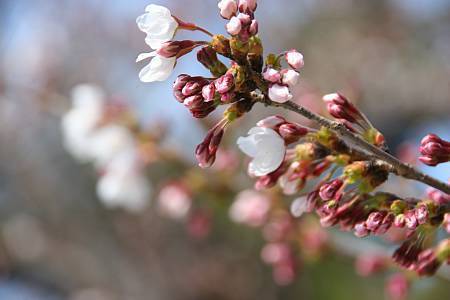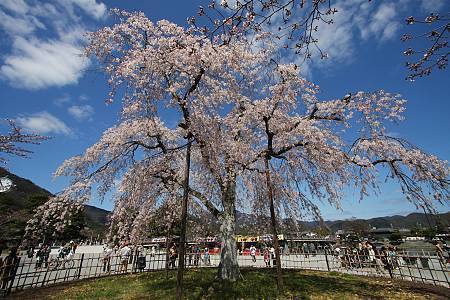 ---
Nijo Castle
March 30, 2009 - opening (10-50%)
The former Kyoto residence of the Tokugawa Shogun, later given to the Imperial Family, Nijo Castle now belongs to the city of Kyoto and welcomes many tourists who come to see its unique architecture and gardens.
The castle's cherry trees are only at about 20% bloom. The best place on the castle grounds is presently the Seiryu-en Garden, located to the north. A cherry tree grove, consisting mostly of sato-zakura trees, late blooming cherry trees with more than five petals, has just barely opened and still looks quite bare.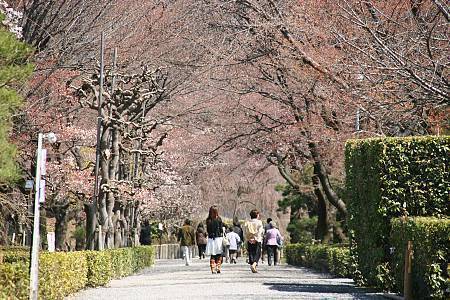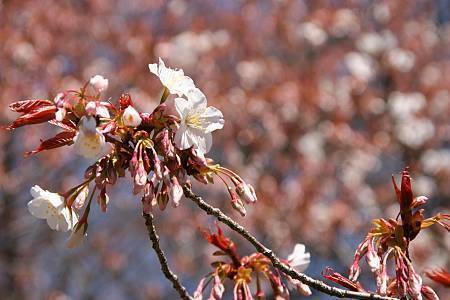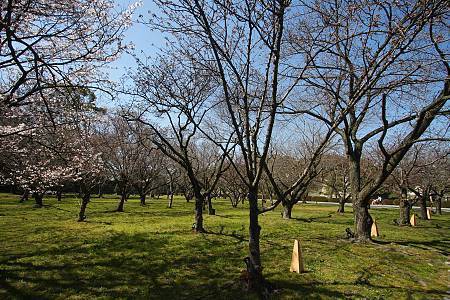 ---
Maruyama Park
March 30, 2009 - opening (10-50%)
Maruyama Park is located in the Higashiyama district of Eastern Kyoto, and is one of the city's most popular locations for cherry blossom viewing parties (hanami).
Although the area was not very crowded last week, the crowds have started to come. The flowers, however, are not quite as eager, and the park remains at only about 20% bloom. Trees around the outskirts of the park are more advanced than those in the center, where the cherry blossom parties take place.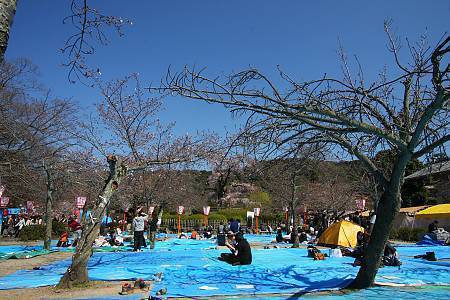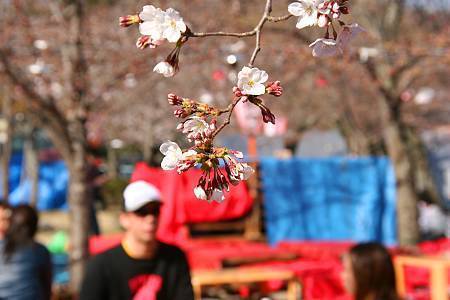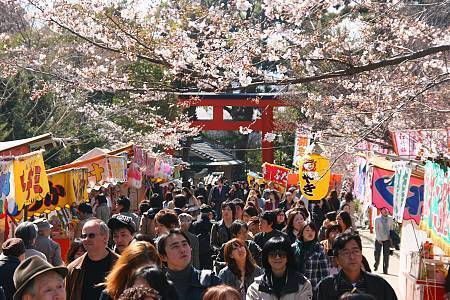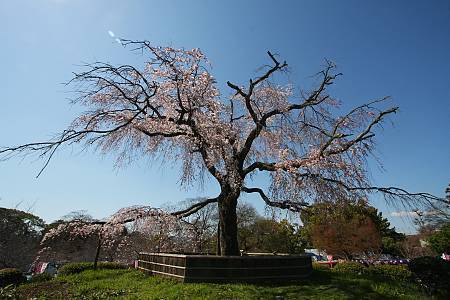 Questions? Ask in our forum.